Well I was on my way home from work today, and I stopped at a red light. Out of nowhere this 16 year old kid in his dad's Z71 pickup rear ends me going about 40 MPH. He hit me so hard my stereo flew out of my dashboard and was hanging out by the cords. My foot got knocked off the brakes and I drilled a Lincoln Town Car.
The damage was horrible for me. My hatch was smashed in but amazingly didn't look all that bad. The front of the Z71 was DEMOLISHED and radiator fluid was all over the road. The front of my car was destroyed. Both headlights, the grille, the hood, the fenders, my passenger door, and my foglights were all destroyed (the door snagged the fender when I opened it and it won't close right). My face hit the steering wheel but the airbags didn't deploy somehow.
So it looks like my car is totaled. It was out of the shop for one month.
I'll have pics soon. I wanna die.
UPDATE: Pics of the damage. It looks much worse in person unfortunately. For instance, the tip on my exhaust got broken and shoved all the way to the end of the pipe. The whole exhaust pipe now hangs down and flops, so something is broken.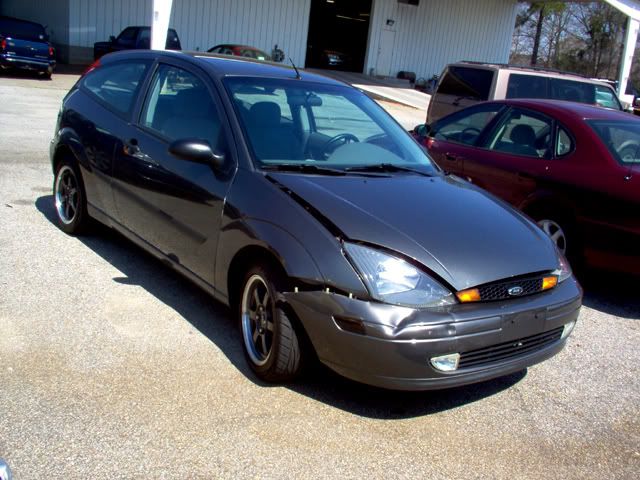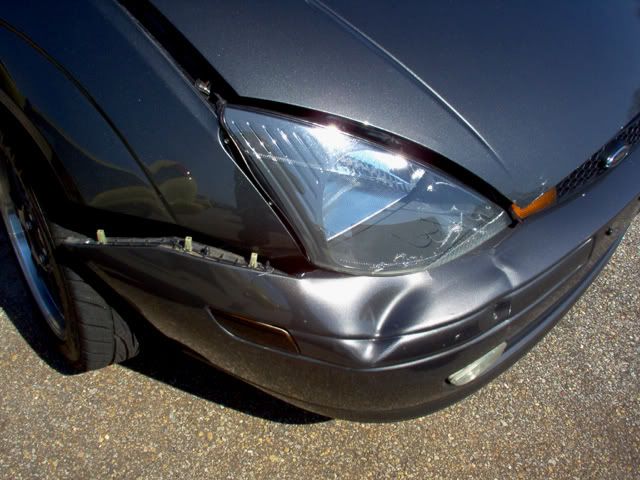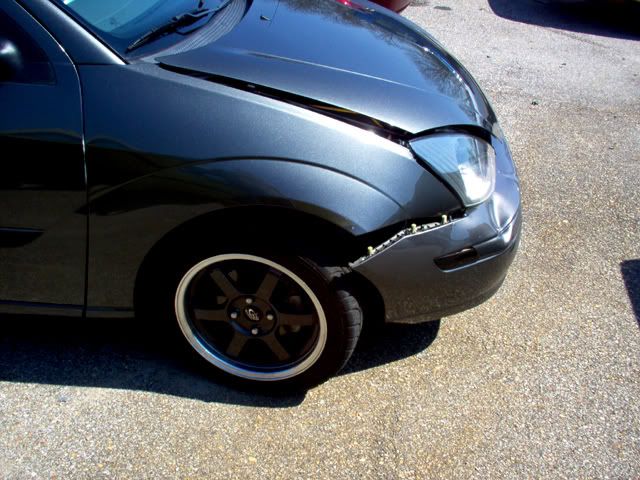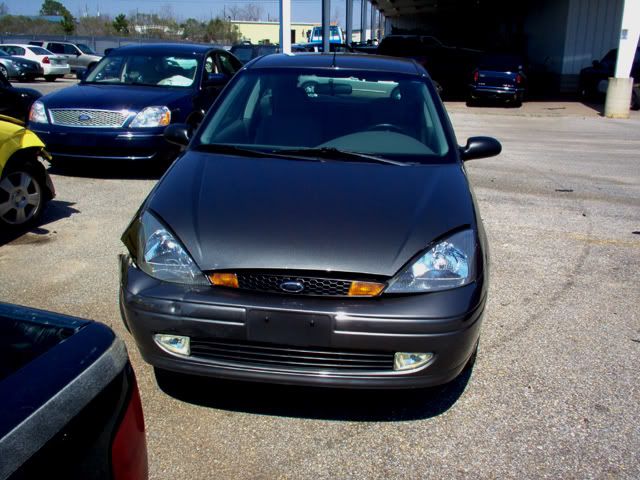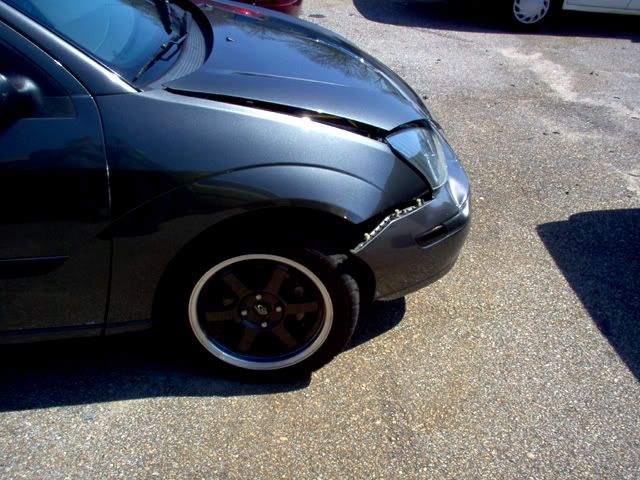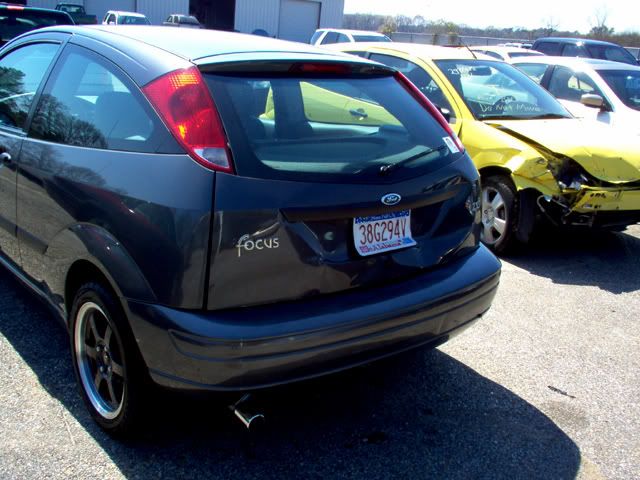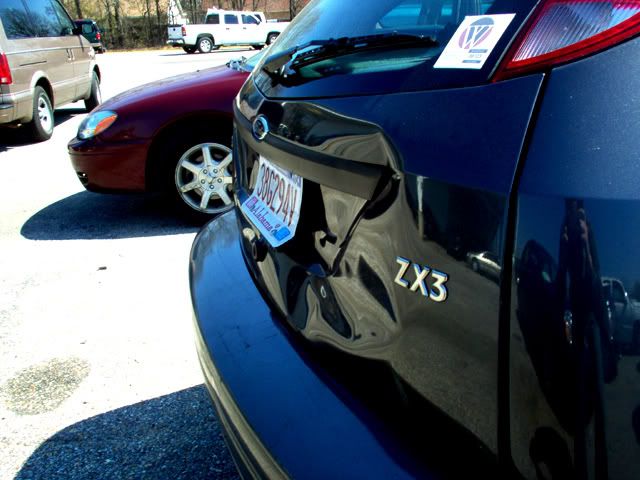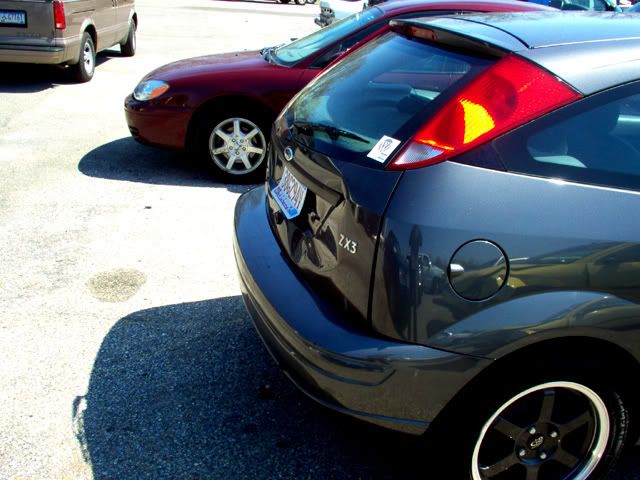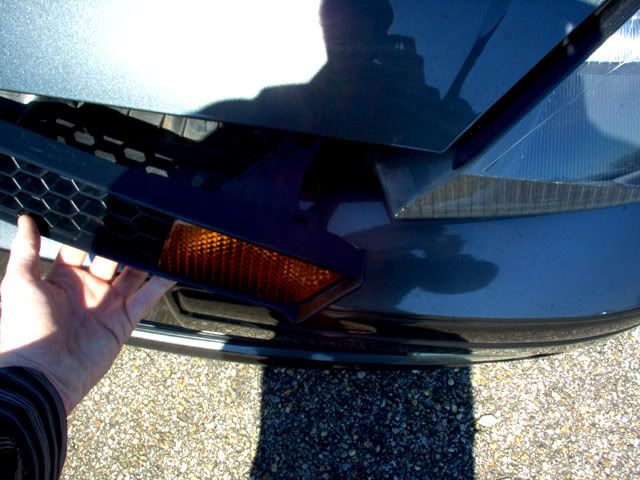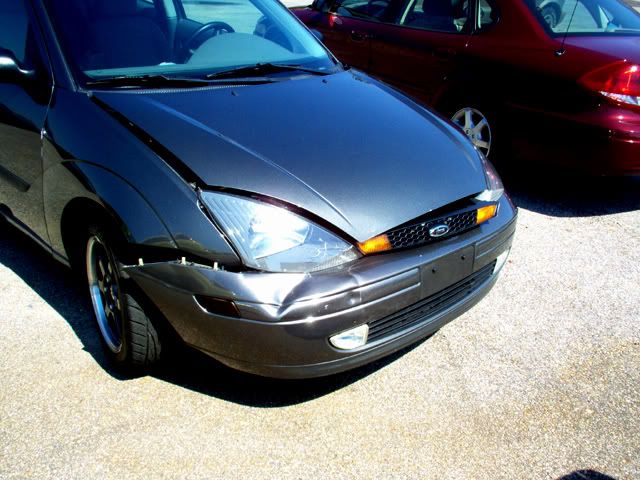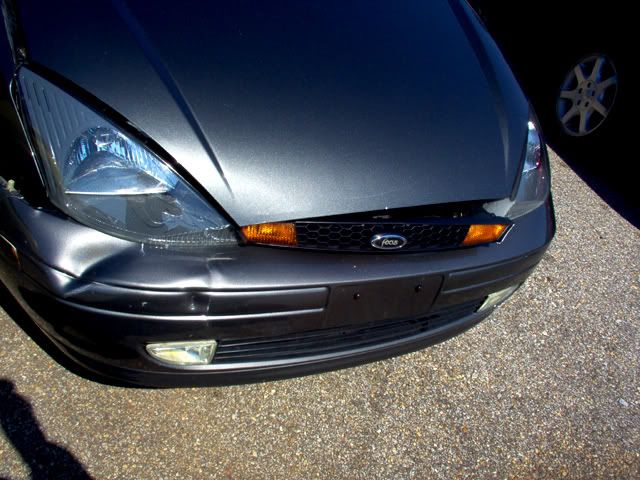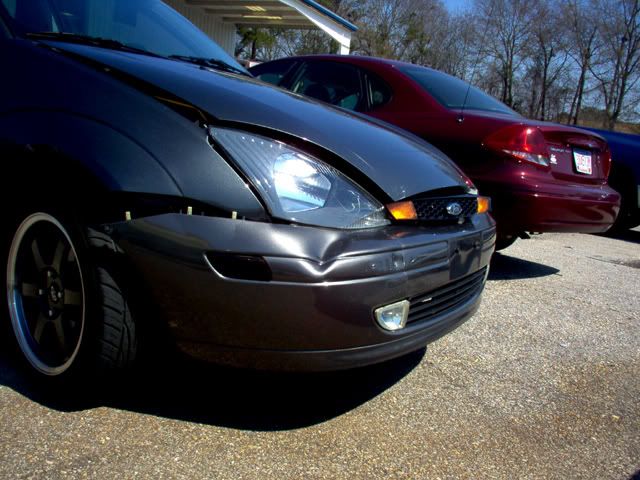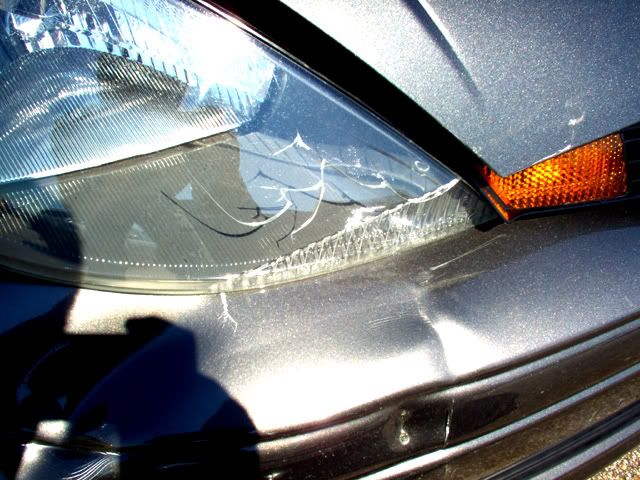 At least I wasn't that yellow Focus!