Okay,
So I have owned my Focus for over a year now. It is a 2000 Kona. I love it. I have been a member of FF for over a year as well. I love that too. In this past year I have seen the turbos, supercharged and modified Foci. I know about the Uber cool ST in Europe. Who doesn't? Not too fond of the design but I don't hate it either. Upon further research I have come to a conclusion of what I would like to do to my Foci. I would like to know from Turbo Tom or any other Foci building experts out there if it could be done. I know if you have the $$$$$$, ANYTHING can be done. My question is, "Can it be done, realistically, as a daily driver?"
I want the Volvo, 5 cylinder, Type R engine and 6 speed tranny. Full turbo setup with twin intercoolers.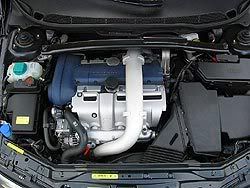 Also, I want the Haldex AWD system.
So, Can it be done? Is there enough room in the engine bay? Can the Volvo ECU be installed in the Foci? Etc, Etc, Etc.
Any opinions, answers or info would be greatly appreciated. Obciously this isn't a "winter" project. Let me know. Thanks Foci friends.
GIL