ok, as you may know i have a 500 dollar beater(which at the moment has a broken axle i gotta fix) and while i'm fixing that, i'm going to paint it. the way i want it painted is like this car from none other than FAST AND THE FURIOUS TOKYOZ DR1FT
now , just so you know, i'm doing this myself, and i'm going to rice out the car. spoiler and all. therefore, i'm using the 1$ paint cans from dollar general(yes, they have them) car is already pretty much primered. its just white primer , i think. lol. who cares. no clearcoat(yet) no sanding, anything. just pure bubbly painty goodness. this shouldnt cost me more than 15 bucks.
heres what it looks like "stock"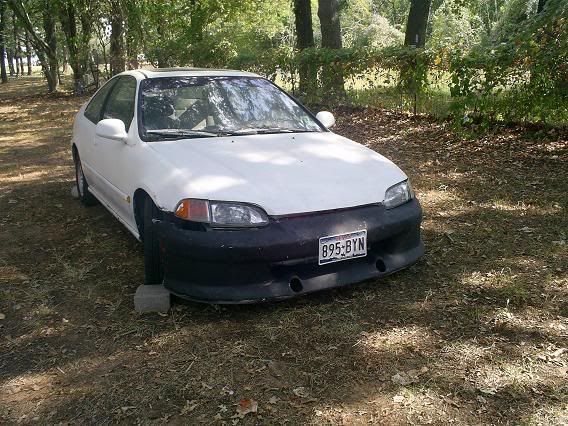 EVERYONE BOW DOWN TO MY MAD PHOTOSHOP SKILLS
ok, now its either white/black scheme
OR
red/black scheme