lol easier said than done...competition looks good...I like that sstfocus...yowzers
here are some pics of my ride for anyone that hasnt seen it. my gallery is full and i have no time to change that right now...so here are a few with a mod list, sorry for the size..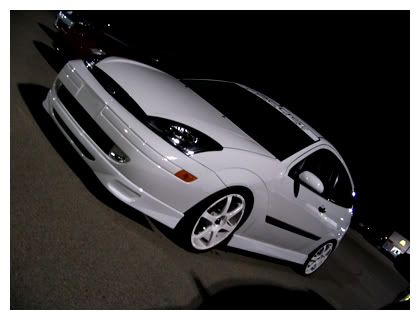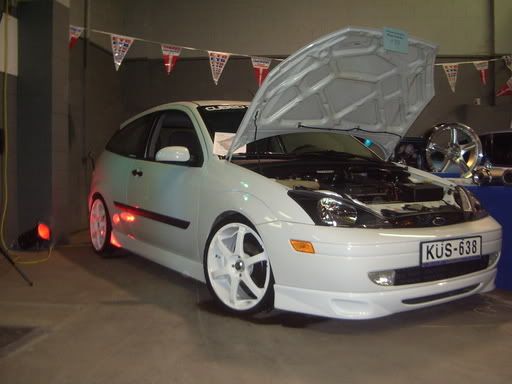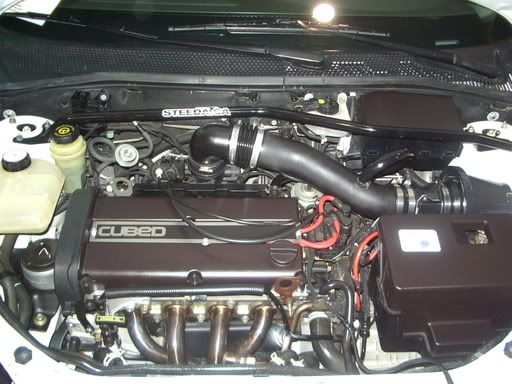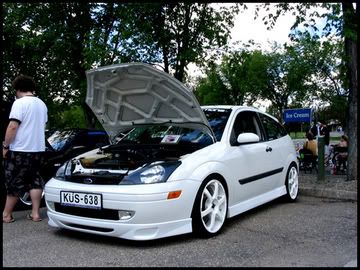 Interior:
Custom Painted Trim
Moulded Single din with guage centre dash.
Juntos shift knob (now its a ichiban shiftknob)
Short Shifter
Ford Racing Shoulder Pads
Speedhut Guages
Alpine CD9835
Exterior:
JMS US Spec Lip Kit
Euro Top Grill
Euro Bottom Grill
Euro Taillights
Euro Plate with Holder
Shorty Antenna
Custom SVT Side Mirrors
TYC SVT replica Headlights
18" Enkei RS6 Powder Coated White
Nexen N3000 215/25/18z
Performance:
Ractive Intake Flatblack w/ K&N cone Filter
Steeda Strut Bar
Prothane Lower Motor Mounts
OBX Race Header
FocusSport 2.25" flexpipe
MBRP Cat-back Exhaust
MSD 8.5mm Plug Wires
2" Sprint Lowering Springs