A few more pics of the car:
A couple "before and after" pics I snapped today. The stock one belongs to someone who works in a nearby town.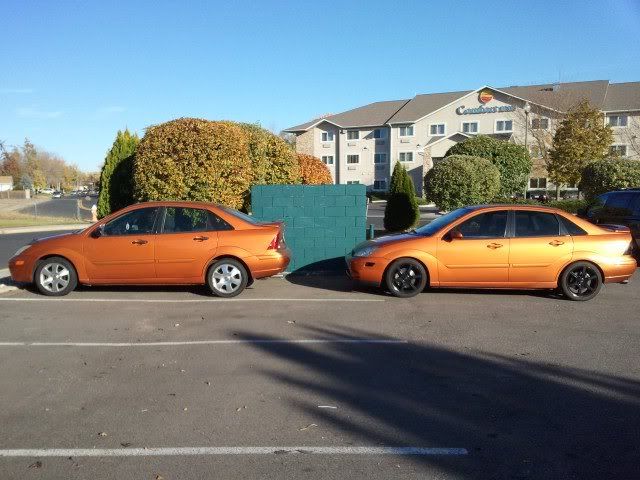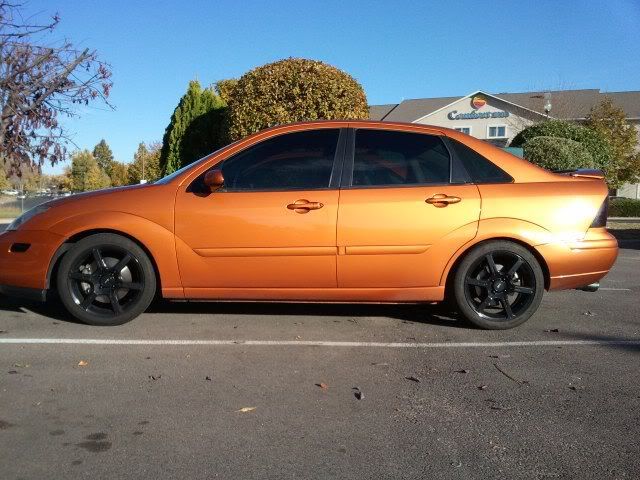 List of Mods:
FR cylinder head/FR valve springs/FR stage 3 cams/Fidanza cam gears
Ported 2000 IM/CFM 65mm throttlebody/42# injectors
SVT header/cat/flex/Borla 2.5" SVT exhaust
Iceman intake duct/SVT snorkle/K&N filter/custom ps line
Torsen diff/Fidanza lighten flywheel/CM fx400 clutch/Steeda STS
SVT brakes/braided lines/FR dynamic suspension/Eibach Swaybars
SVT front bumper/front grill/mirrors/door handles/powder coated 2004 svt wheels.
SVT front recaro seats/steering wheel/e-brake handle
Raptor Performance shift light/GT push-button start/custom battery relocation...and some other stuff...