I think this is the best pic that I have of my car. Well I think it's the only one that doesn't show the any of the bad things beside the fender
A little pic of what Ole' Yeller' is really all about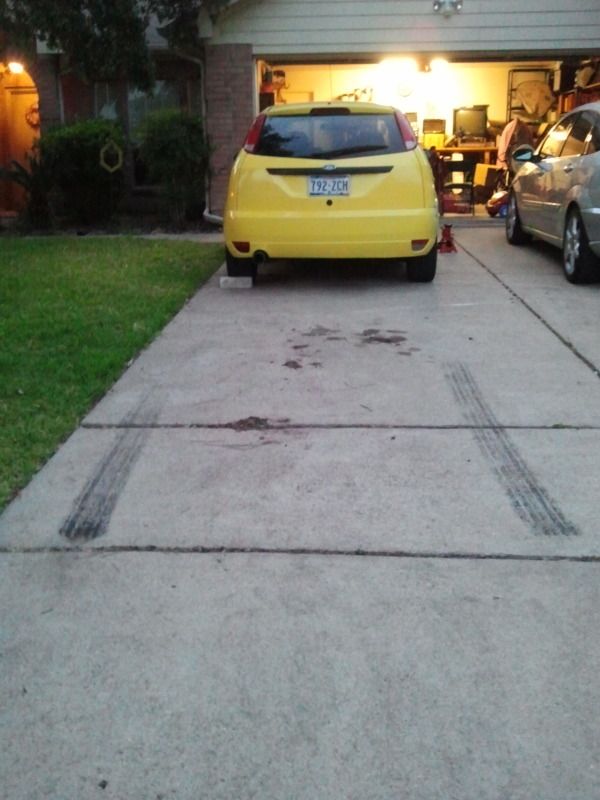 Here's a pic of Justin's car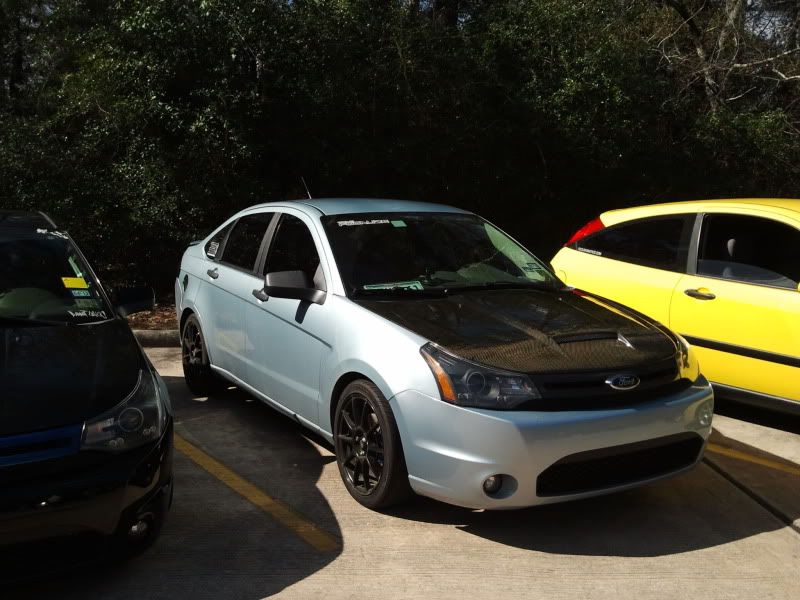 A pic of Daniel's, didn't come out so good sorry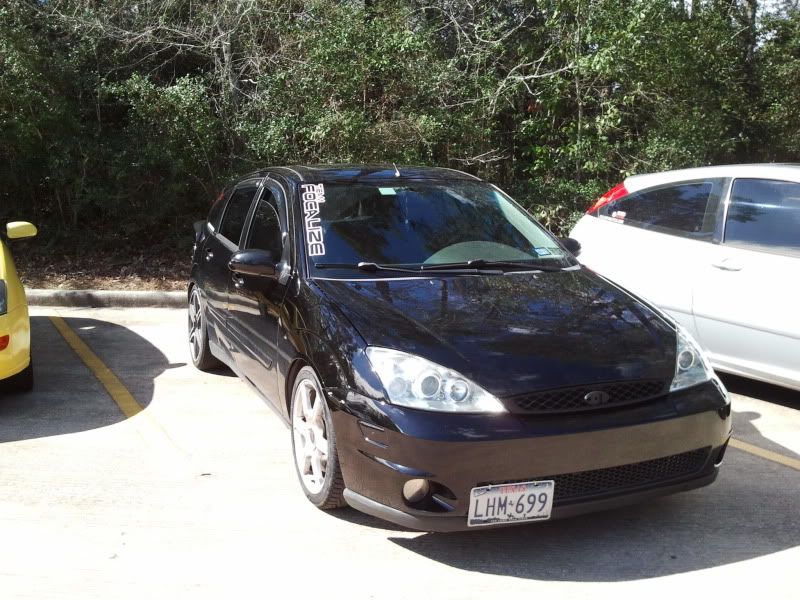 As far as a mod list goes, I'll have to get back to you with that one. It's going to take a min to remember everything. This is what I know off the top of my head.
The Go:
70mm Pro Flow Technologies MAF (I think it's Pro Flow technologies
)
Short Ram intake looks like a shorter Steeda clone
65mm FC TB
Mac adj. cam gears (untuned unfortunately at the moment)
FR stg. 2 intake cam
Crower Stg. 1 exhaust cam
Gate's racing blue t-belt (more of a pretty up mod than anything)
SVT header
Custom ORP to match up to a zetec flex
CFM 2.25" SS flex
Magnaflow 2.25" exhaust
FSWerks 93 Oct tune
180* t-stat (dunno if that counts as a mod
)
Unorthodox Racing Under Drive Pulley
Center Force Dual friction clutch
Chassis and Suspension
Progress Springs supposedly 1.8" drop
SVT struts and shocks
SVT rear sway bar w/ ES bushings
ES rear upper isolators
ES lower mount or dog bone bushing inserts
FC Race short throw shifter (shortest available throw on the market supposedly lol)
ICE
Carion head unit (forget the model number)
Sony 4 Channel amp
Pioneer 2 way coaxial 6x8's all the way around
Pioneer 12" sub in a ProBend band pass box
Aftermarket white face gauges w/ red and blue markings
FR 3 pod gauge pillar w/
Actual water temp
Battery voltage (gotta keep an eye on that alternator
)
AEM wide band
Ok this is after think for about 5-10 mins
Pretty sure this may be a complete list minus a few things here and there probably.