I Nom Me, WUGcatsvt ;)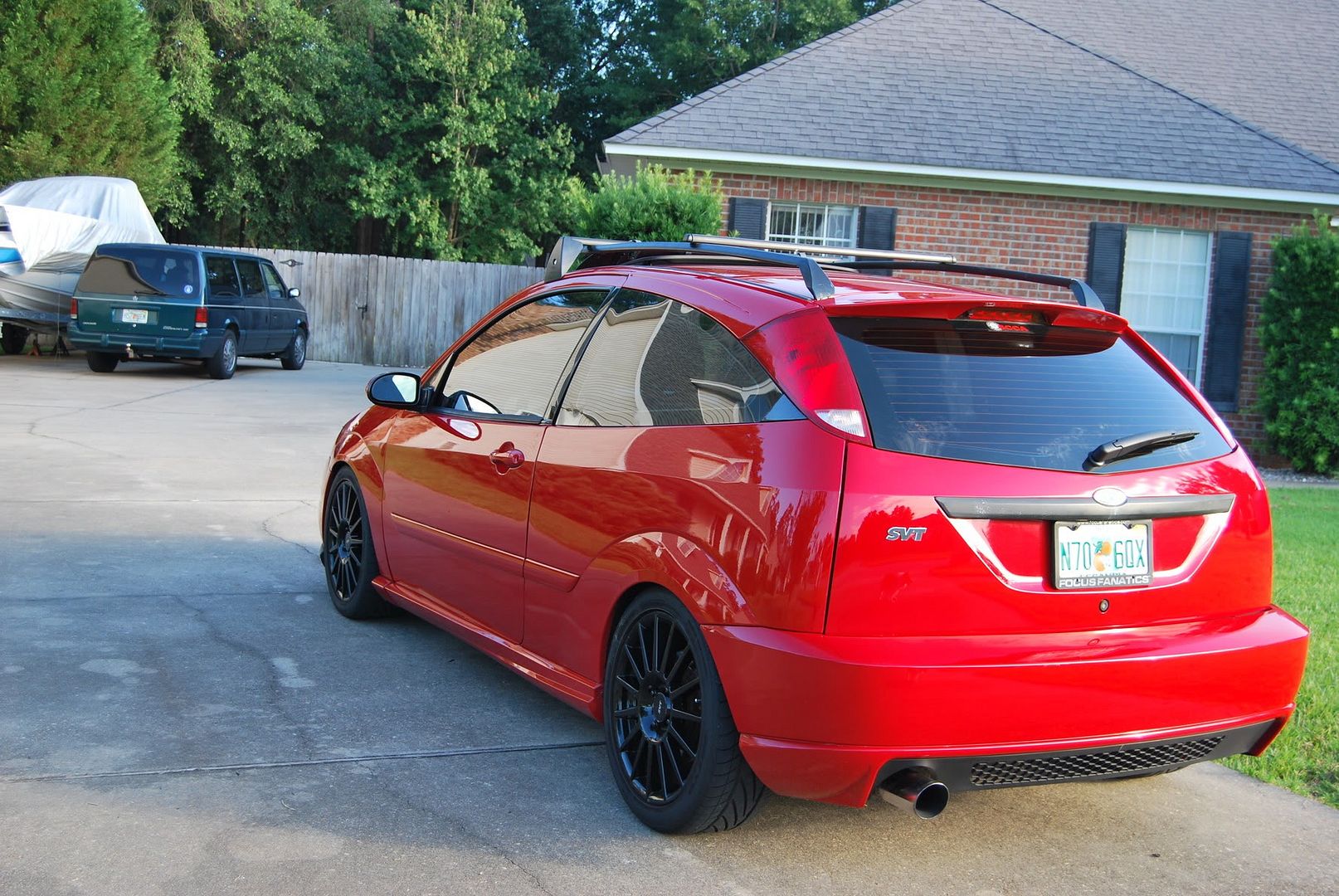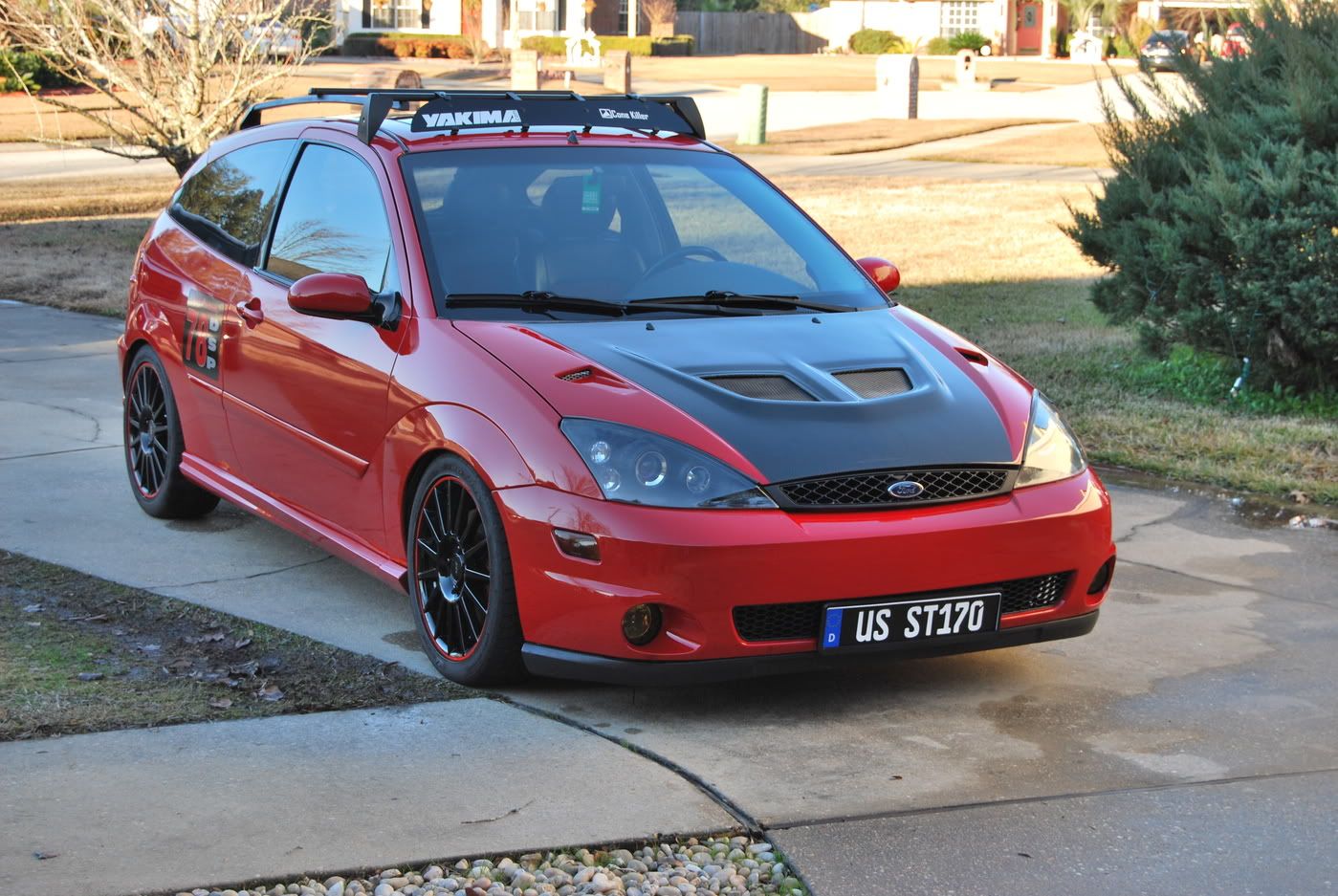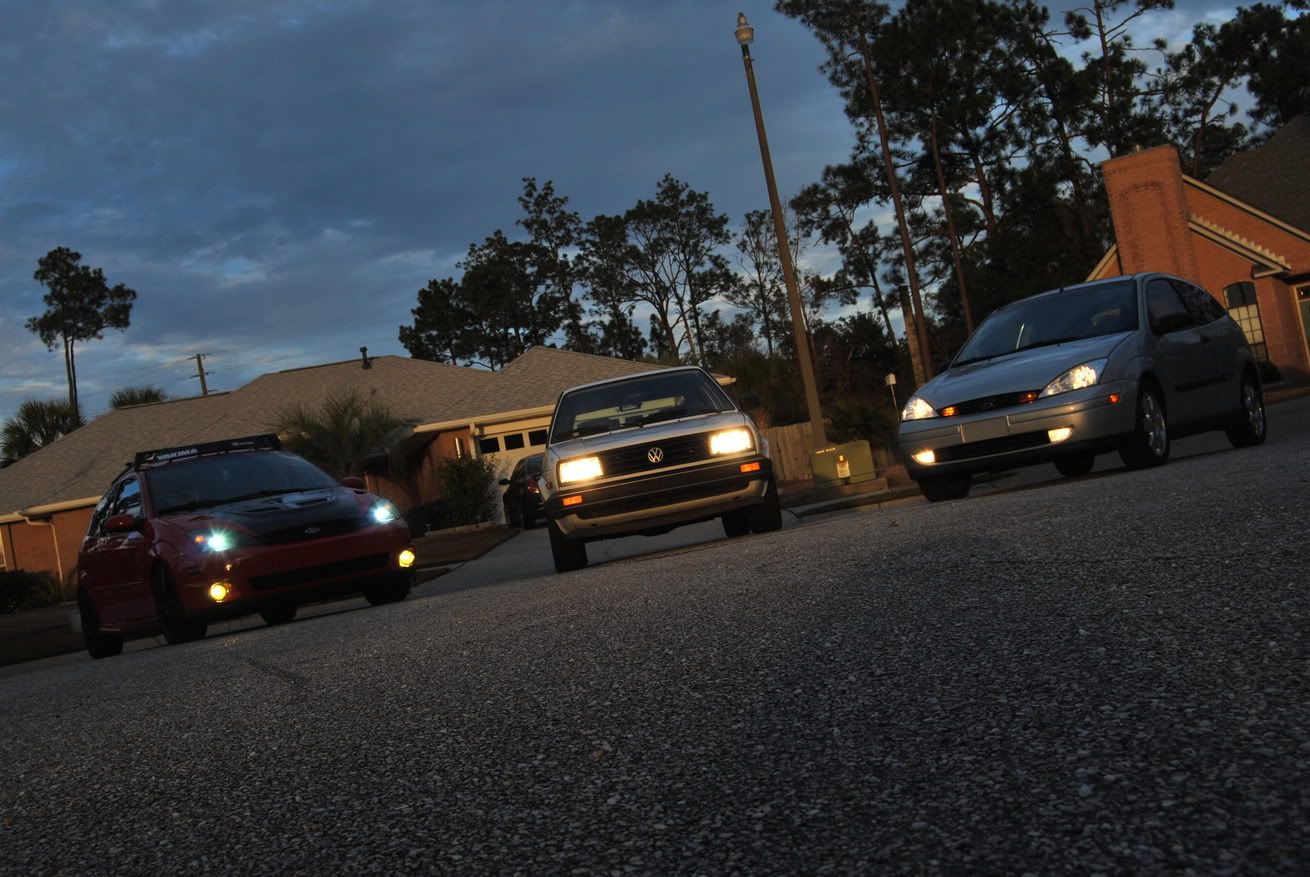 Autox Mode...
Okay let me try to list my mods. I will probably miss a few
Suspension:
Eibach Sportline springs (suck for Autox fyi)
Koni Sport Adjustable Struts
Energy brushings (front and rear)
FS Rear strut bar
Steeda Front Strut bar
Brakes:
Hawk HPs in the front with Centric rotors
Hawk HPS in the rear
Wheels:
Ford Racing EAPs (black) wrapped in Nitto Neo Gens 215/45/17 (for daily use)
Stock 16" focus wheels wrapped with Podenza RE-01Rs 255/50/16 (autox wheels)
Team Dynamics Pro Race 1.2s (black) soon to be wrapped in Dunlap Star Specs 215/40/17 (new Autox Wheels)
Tranny:
Clutch master Stage 1 Clutch with Light weight Flywheel
Speeda STS
Motor:
65mm TB Focus Central
ORP
Borla 2.5 made by trubenz
cooper cores attached to FS wires
Toms Tune
Mike's custom air intake with K&N made from a powerstrocks intercooler intake
(some other mods I cant remember)
Interior:
autometer volt gauge
Corbeau red racing harnesses (2) (one for me one for my girl for Autox)
Sound:
Some nice Pioneer unit that hooks up to my ipod ;)
Polk MOMO 8'' sub to replace the factory one that blew
Exterior:
VIS CF hood
stock hood sprayed with chalkboard paint (for autox)(yes you can write on it with chalk)
HIDS on fogs and headlights
EBAY MACHS opened up and painted to get rid of Halos and stupid looking (imo) LEDS.
EDGE rear wiper blade
ST170 grill
Yellow Fogs (want to trade for stocks?)
European Roof rack with bike application (not shown)