Oh well, I'll give it a shot since I love to race my focus..
07 SCCA street mod. champ. & 5th overall in my region...
montana region 105
Mods:
currently in the middle of a turbo build.....2 months to first race, I better get moving ! lol
#IHI RHB52w turbo from a 87 turbocoupe
top mount intercooler sealed to WRX hood scoop with a 7" derale puller fan on bottem of IC for trafffic
#log style turbo mani.
#2.5" IC piping
#3" down pipe
#diablosport "maf"ia
#60lb. seimens deka inj.
#SCT prorace package & Xcal2.. with a base ( starter) tune from Tom@focus-power
#2.5" flex and 2 1/2" svt MBRP exhaust
#FR stg. 2 cams & gears
#VF eng. mount bottem, looking for the other 2 later
#steeda STS
#17" enkie J10's with 215/40/17 azenis RT615's for the street
#stock 10 spokes painted with Nitto NT-01's 205/50/15's for racing..maybe going to 225/45/15's on OZ Ultraleggras for weight savings & width 15x7 @ 12#.s each
#battery relocated to hatch
#H&R race springs
#KYB AGX adjustable struts & shocks
#progress 22mm rear sway bar
#ingalls camber plates & eibach rear camber bolts
#custom alignment
Pic.s are from 06/07 , lost most pics when my computer crashed a week ago, but found a few.....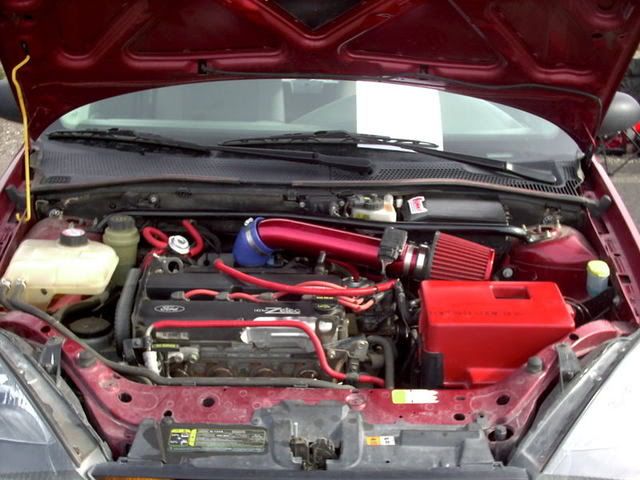 lookin emty.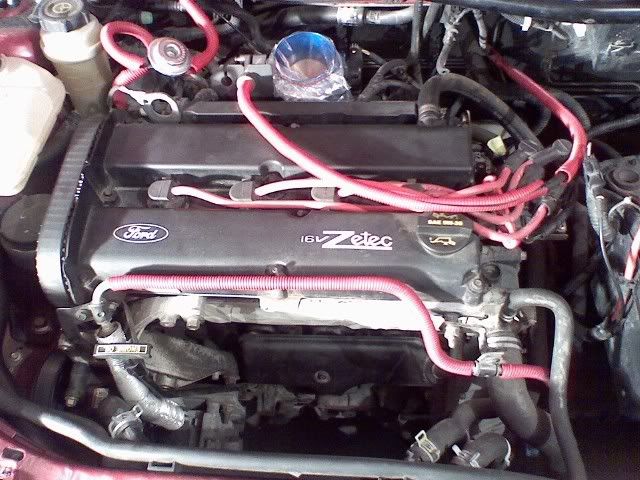 new mani.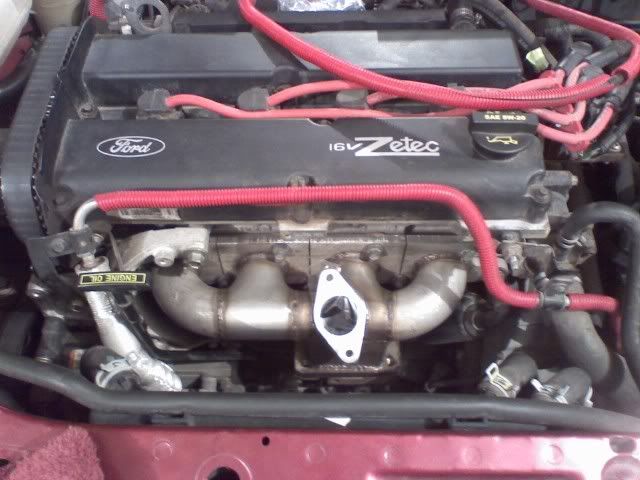 test fitting the
IC..
it'll get painted b4 it goes back in. No pics of IC piping yet!
Now some fun pic.s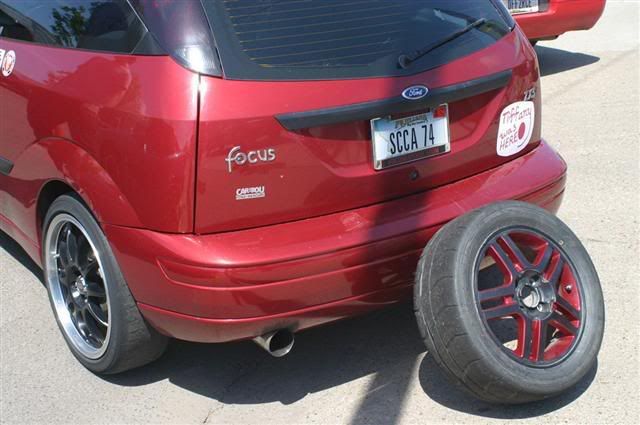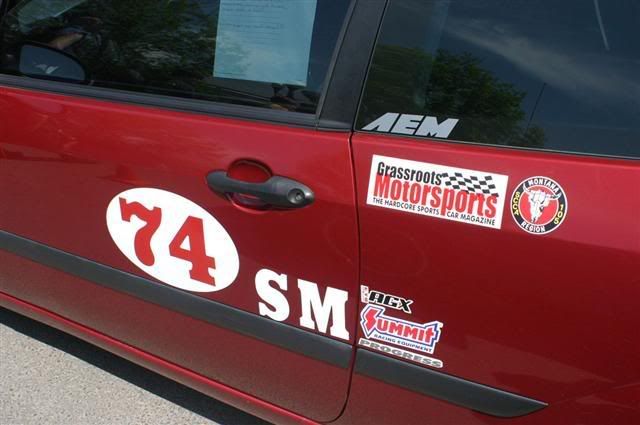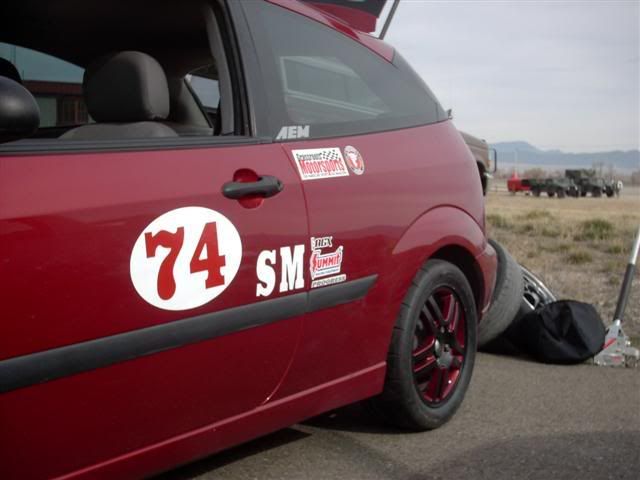 one of my wife Twerpie1 with the beast!!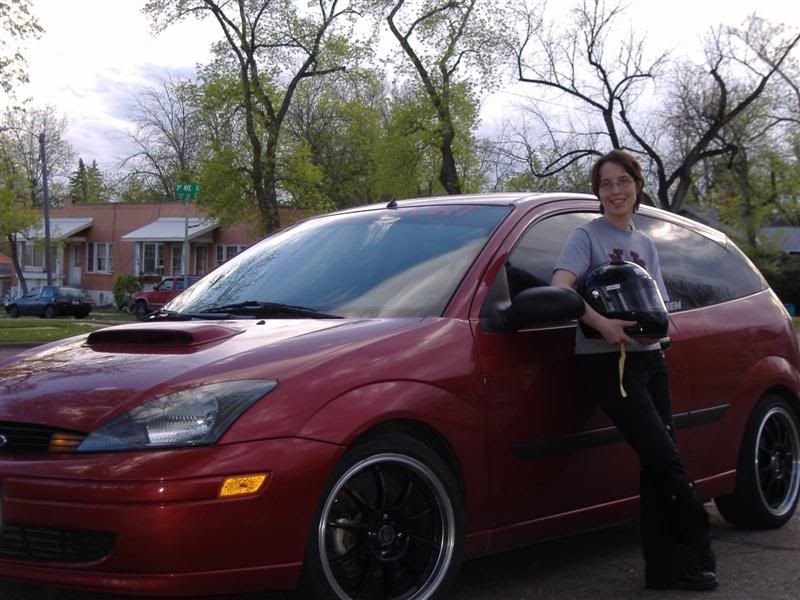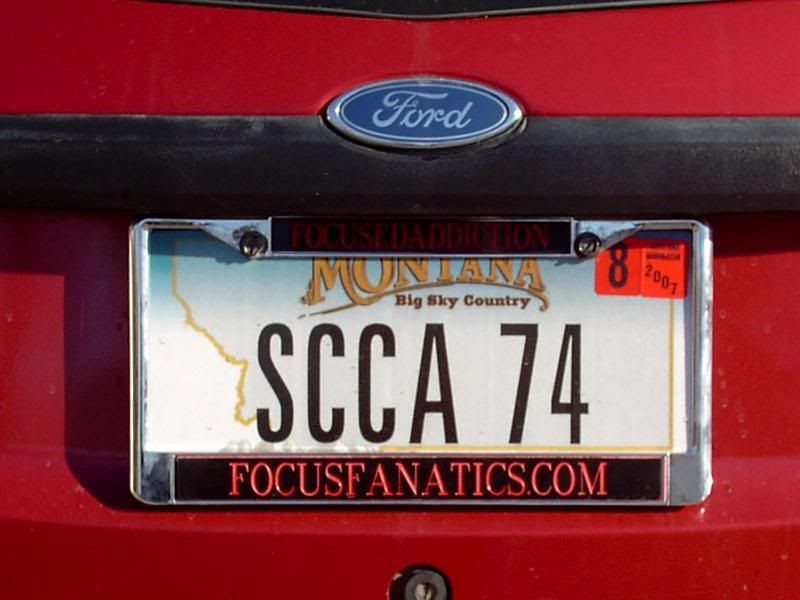 Gotta love piloti driving shoes mmmmmmmmmm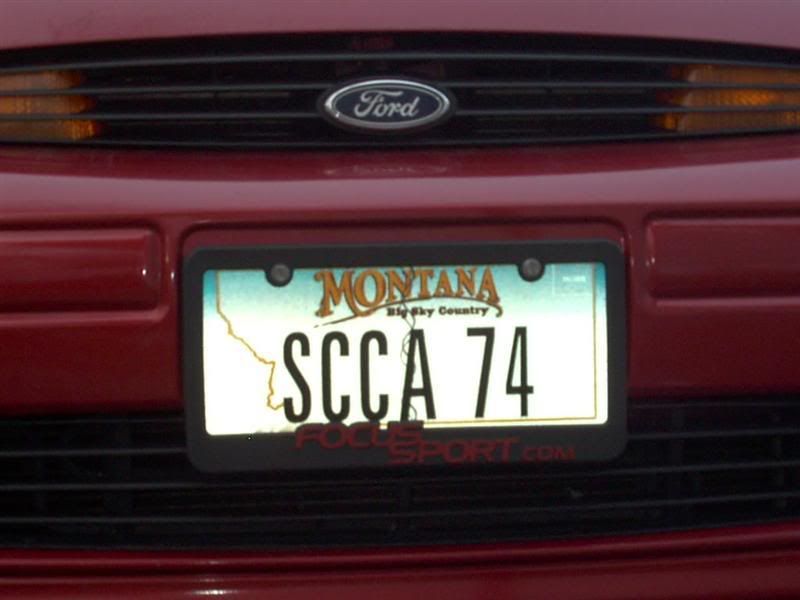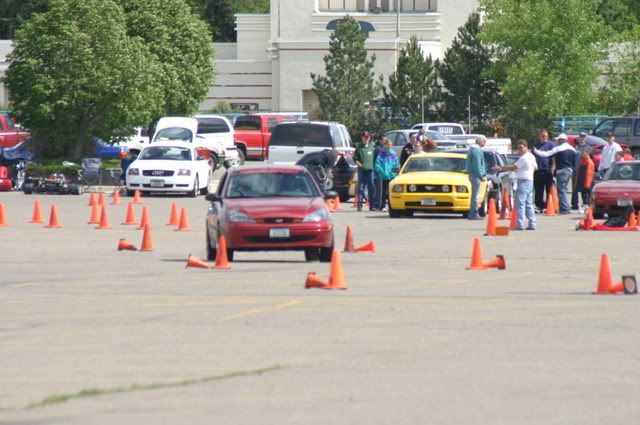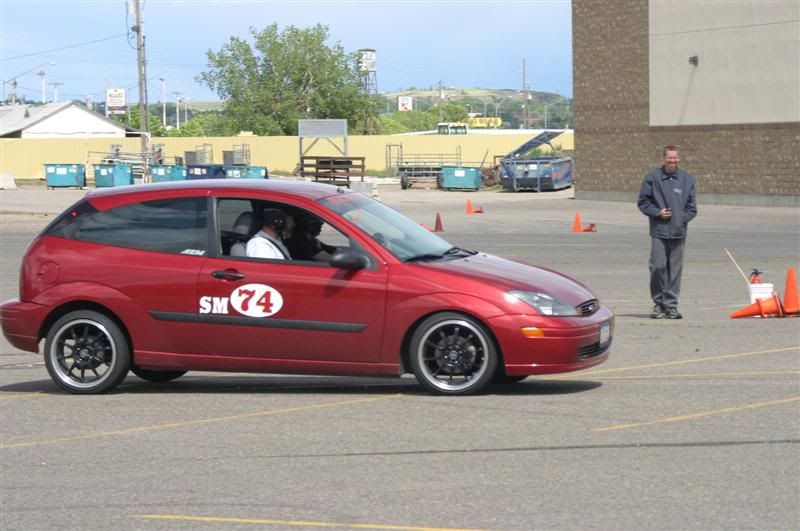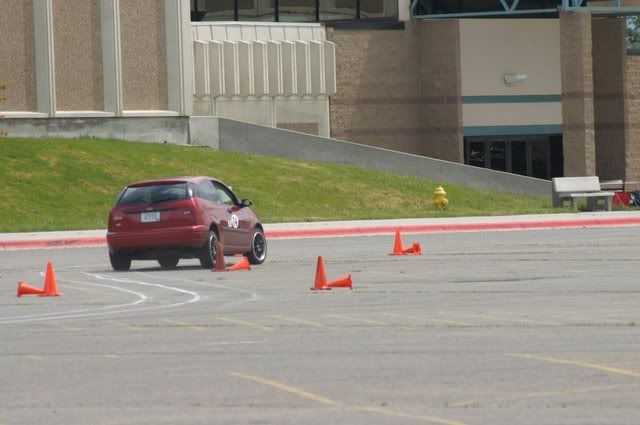 just when you thought i was done here's some cool vid.s....lol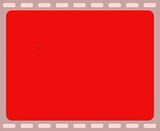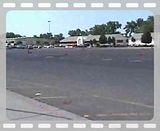 Thanks for looking everyone!! & good luck to all my fellow focus racers!!!