7/22/2015
Finally got some wheels. Really brings everything together.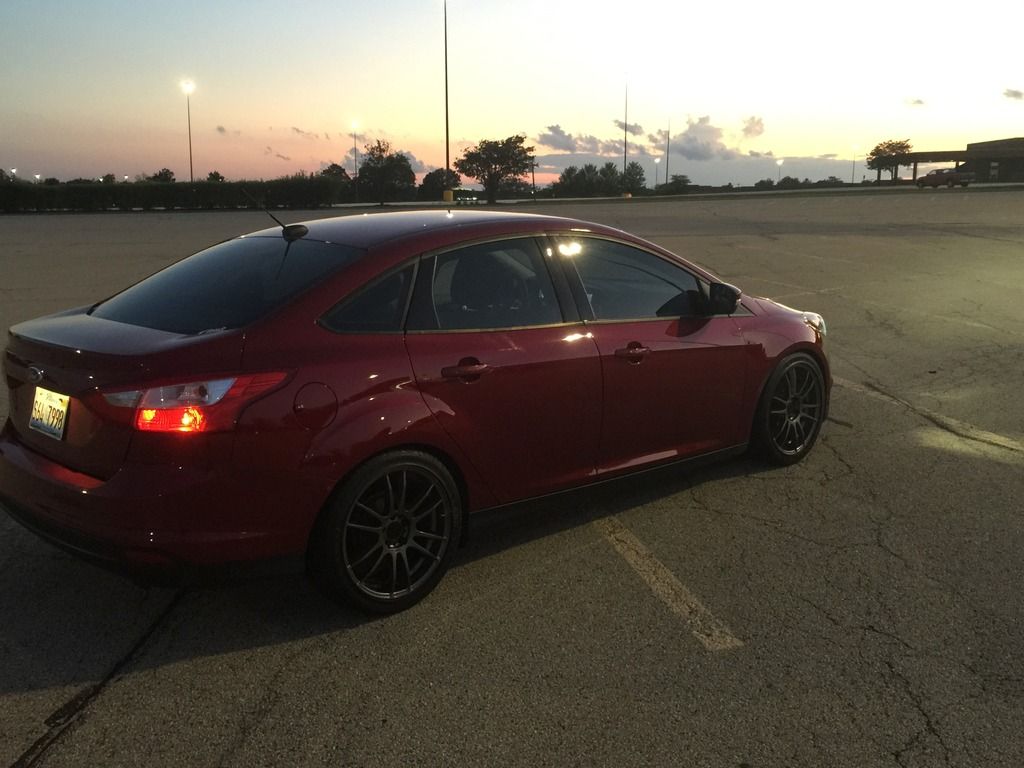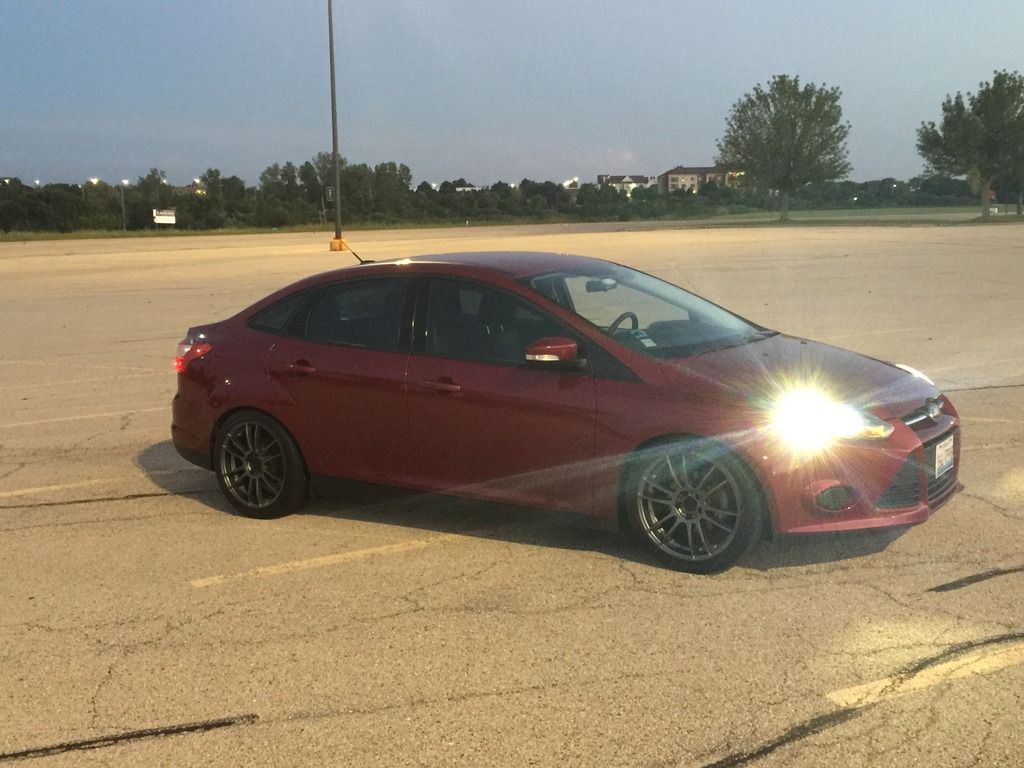 6/22/2015
Added gold upper rear camber arms and had the allignment done.
After drop before and after Advanced auto in Palantine is pretty kick ass by the way. They did a great job!
After camber arms before and after.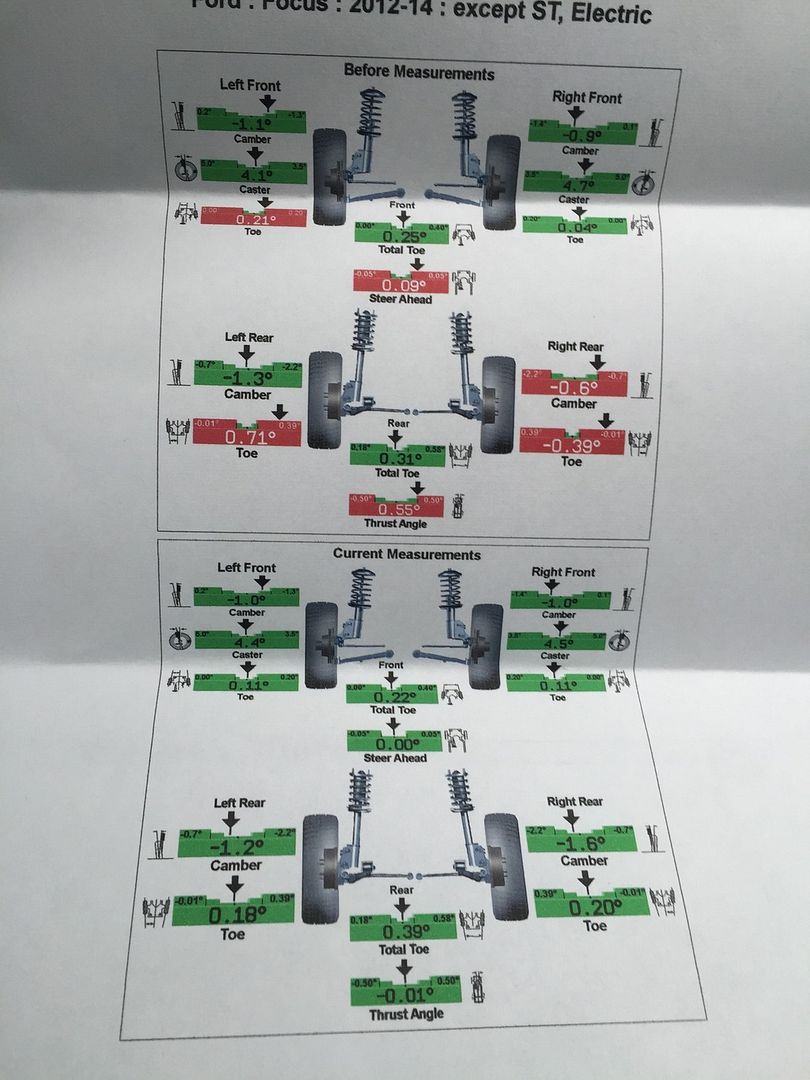 6/8/2015
Well here's how the car is as of now. I added the steeda intake, added selectshift, lowered it on Eibachsportlines, and added the eibach rear away. Also changed out the projectors for som ST1 headlights.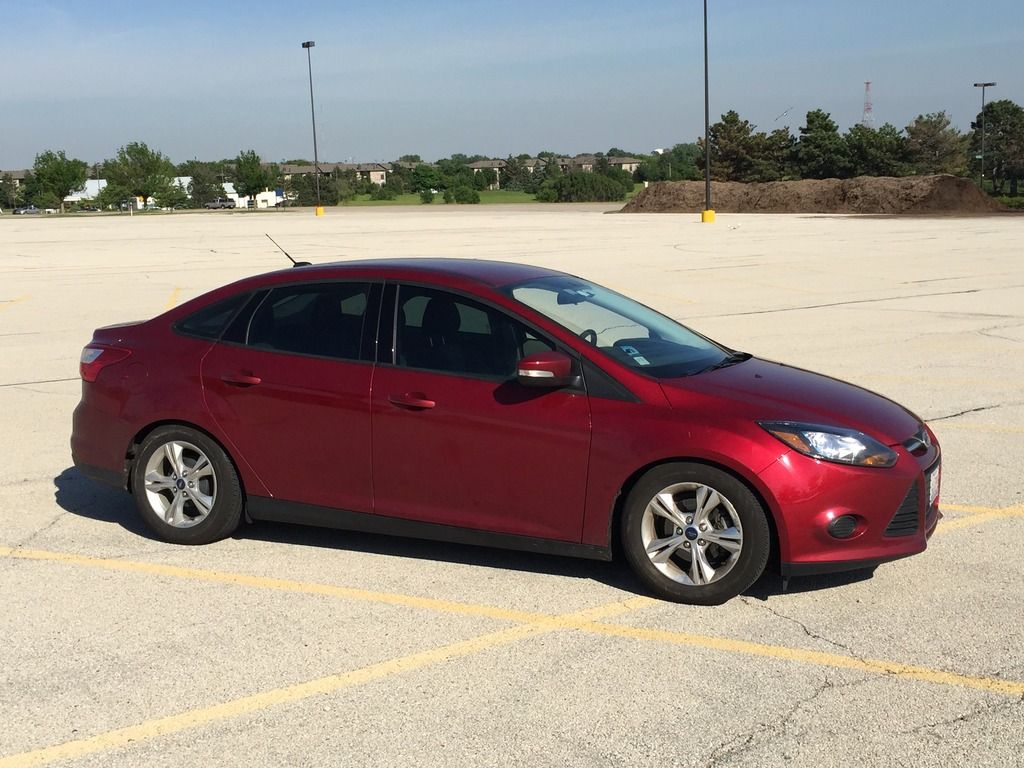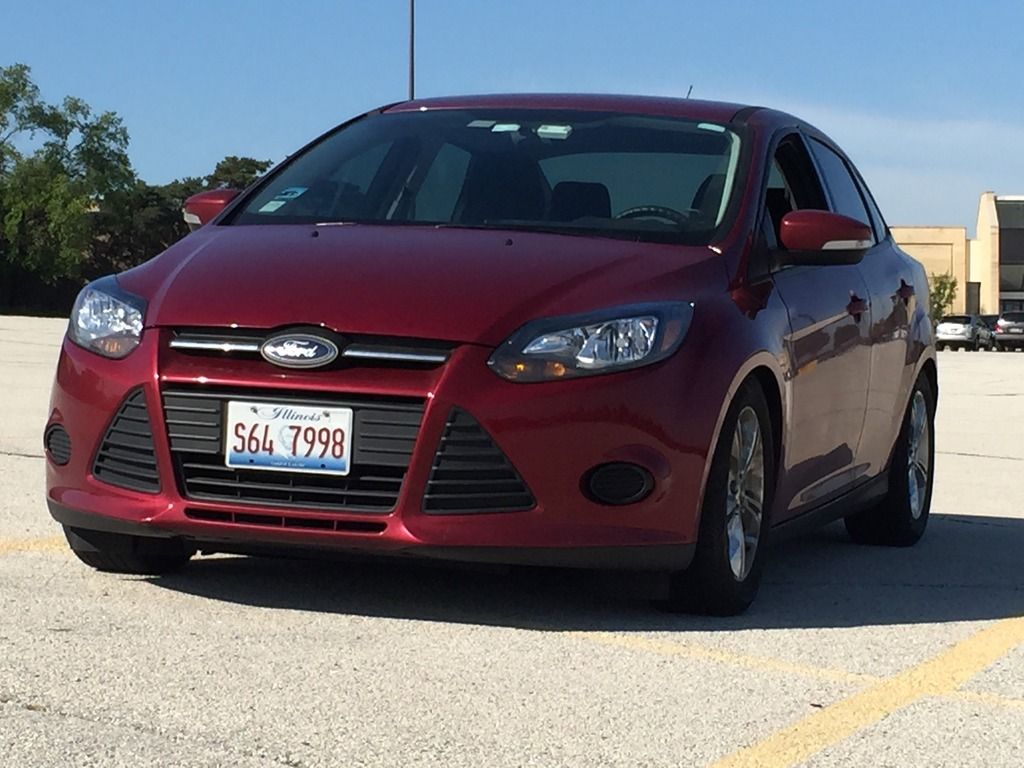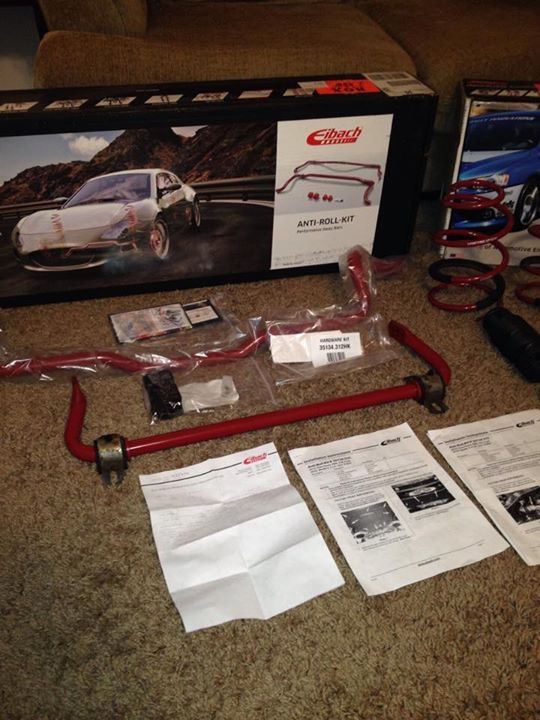 So I guess it's time I start a build thread.
I'll update this post as I go. I call my car "Ruby" hence the name of the thread :)
Future wishlist items are the FRPP handling kit, FS Werks stealth exhause, a better intake setup, probably the 3d carbon kit from Rebel Devil, and definitely want a better wheel/tire combo (probably something in a 16-17" to save weight), and maybe a few other cosmetic items like a trunk liner and and engine cover.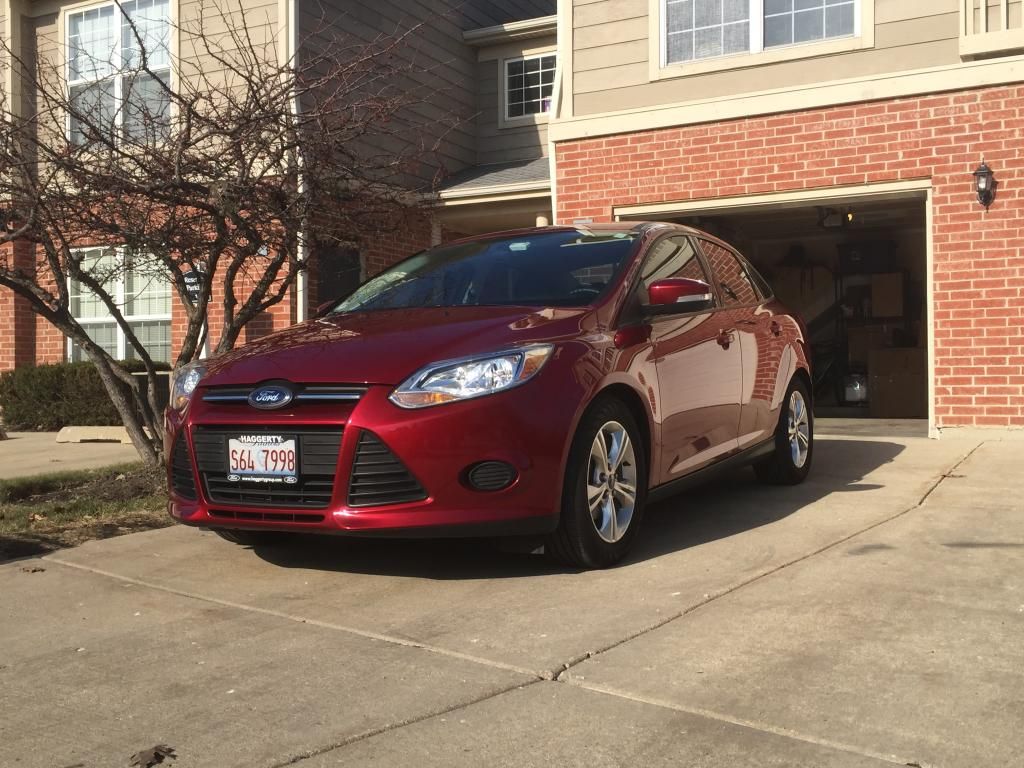 Euro style headlights. I actually broke them open and replaced them with some "B" stock HID projectors from theretrofitsource.com which is an awesome company.
Since i'm comfortable with breaking open headlights at this point I may retro the stock headlights and paint the insides to match the ruby red color.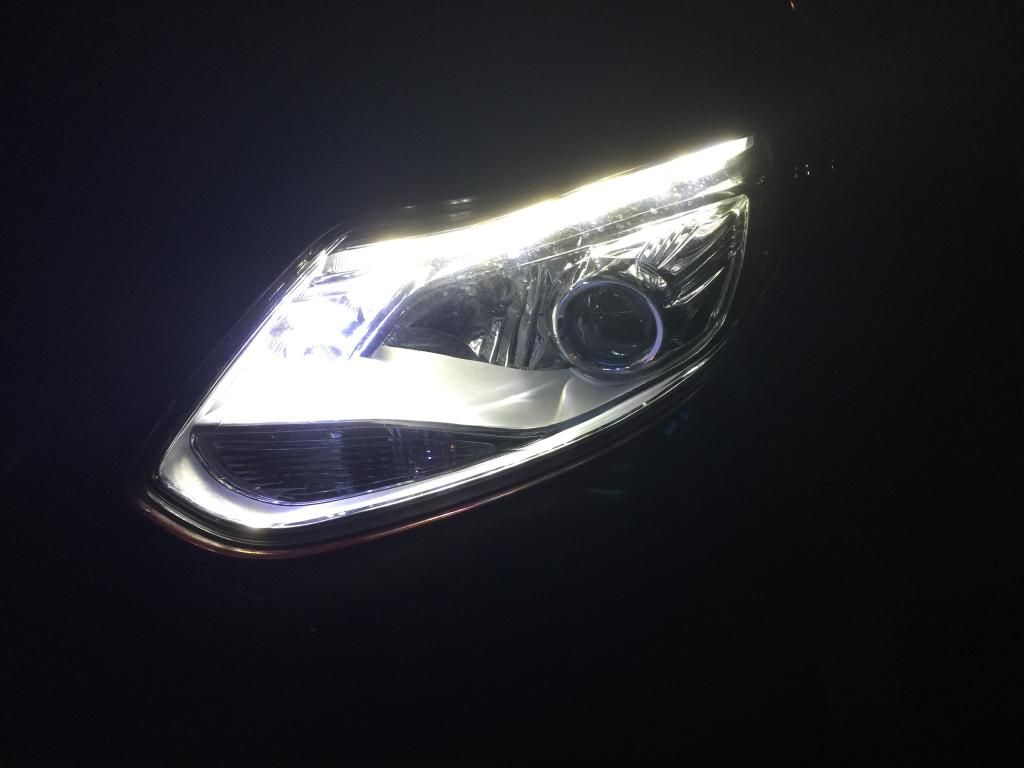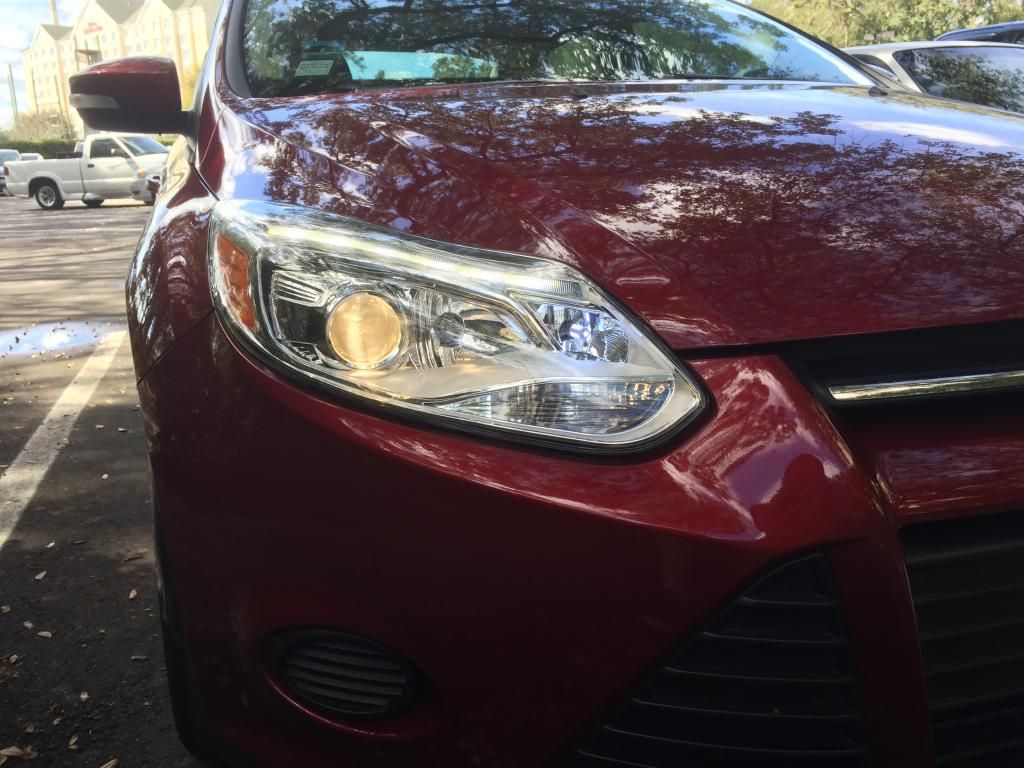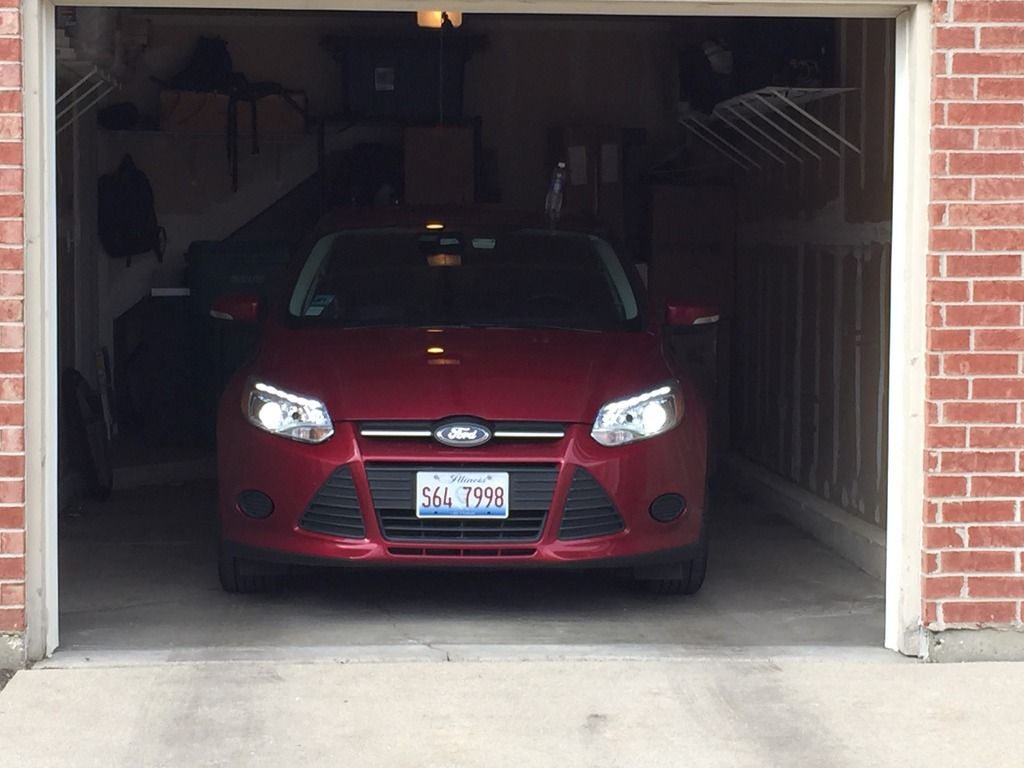 Front and rear seats have been swapped out from the standard SE front seats and standard rear bench to ST1 front and rears.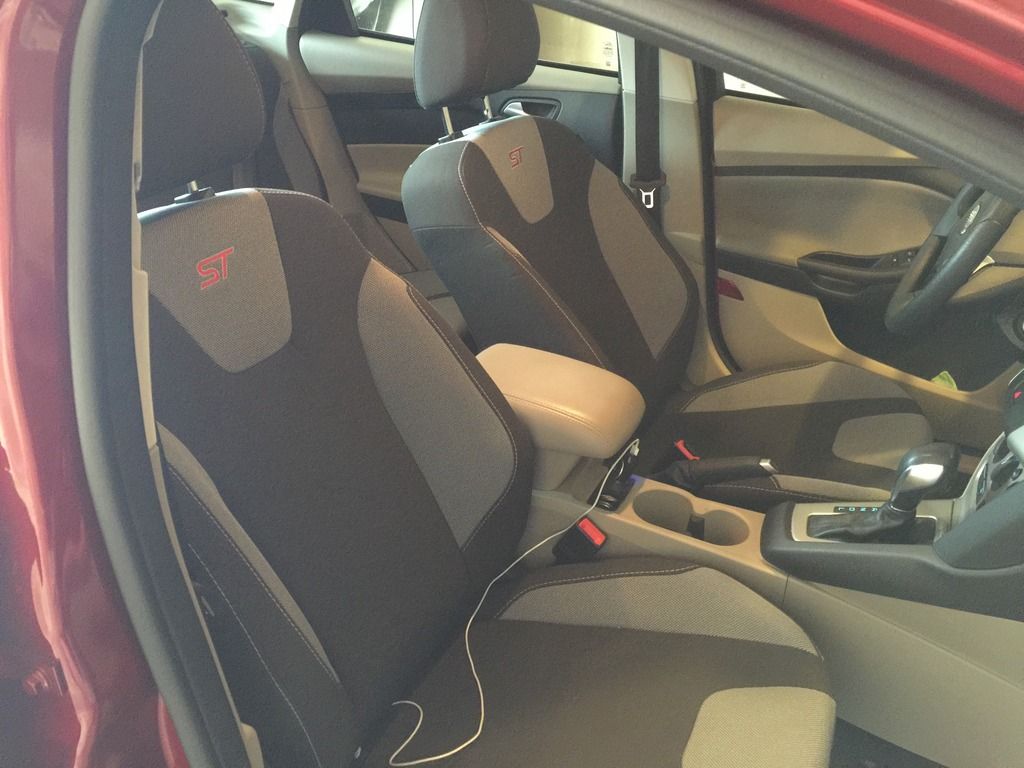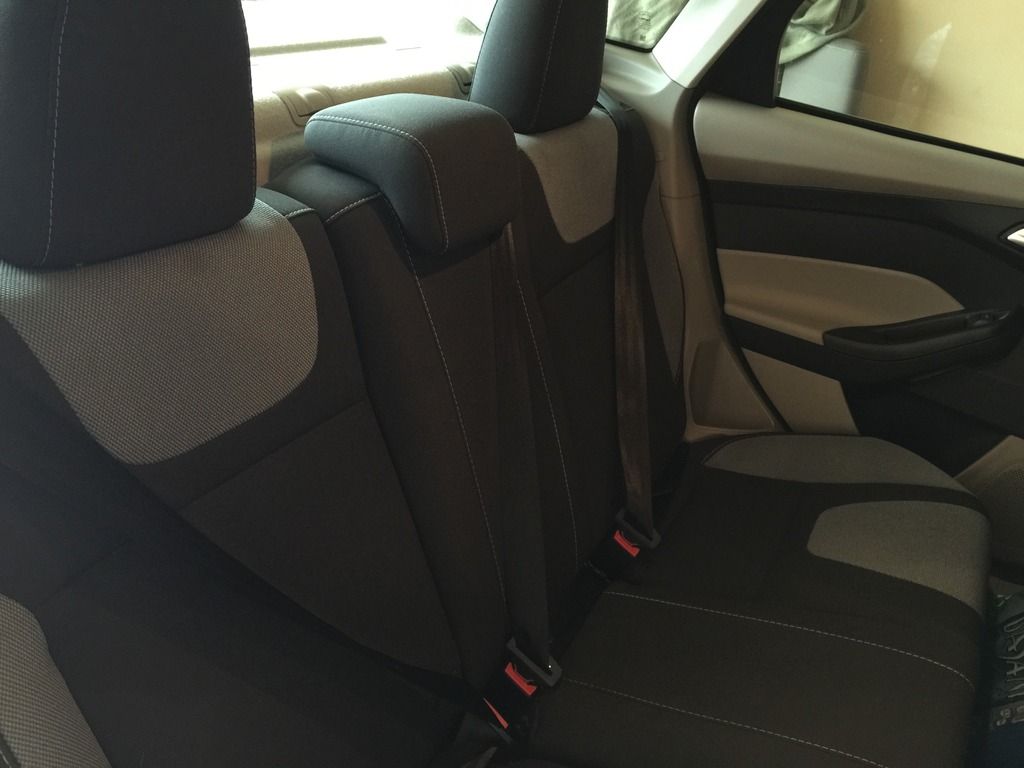 Current performance upgrades are K&N drop in with snorkel delete, OBX header, and Tom's tune.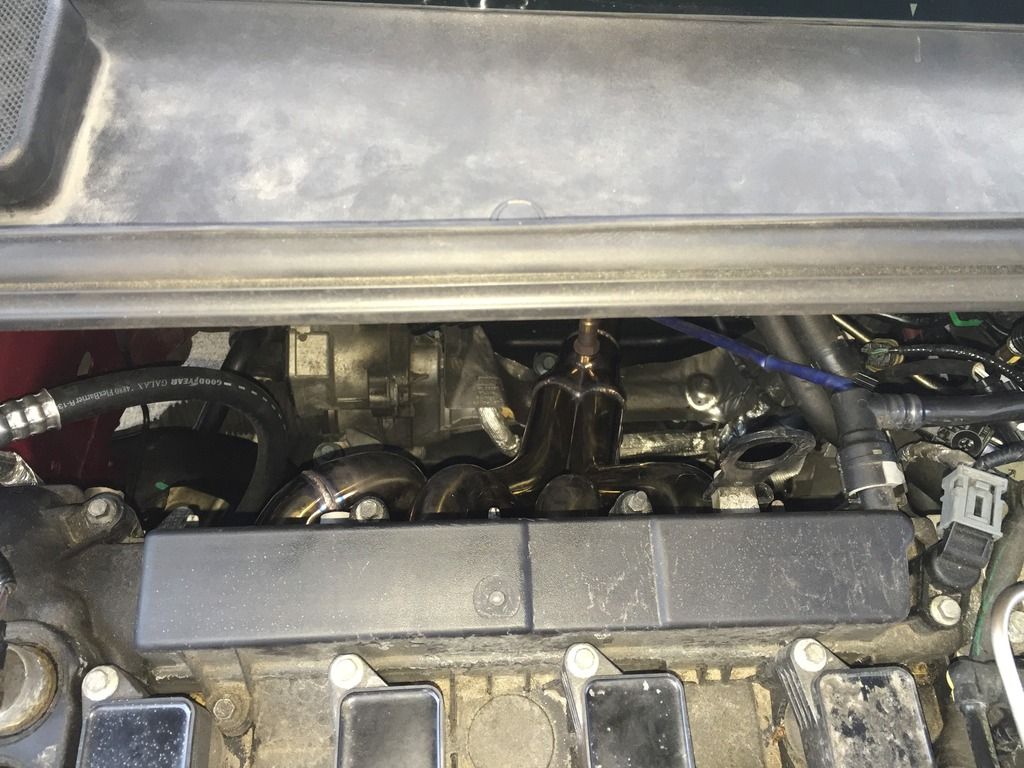 And just some of my past cars that I've owned and am feeling nostalgic. lol.
My 2009 Focus. I called it Vegas (Because of the gaudy gold you would find in like 70's Las Vegas) It had I/H/E and a tune from FS Werks.
Here's probably the worst car I've ever owned. A 2004 Dodge Stratus.
It had a small system in it. It had an active front stage using a pioner 880PRS (look it up if you want to know more) powered my two MMATS amps, a custom built sub that I personally built using parts from a treo ssx 18" motor and TC sounds parts, and a nice little MTX 3200 watt rms/6000 wat peak amp, a couple stinger batteries, and a folded horn transmission line hybrid (I still have a folded horn and a 10 for ruby, I just need an amp and a sound processor) The bottom picture of this group is a video.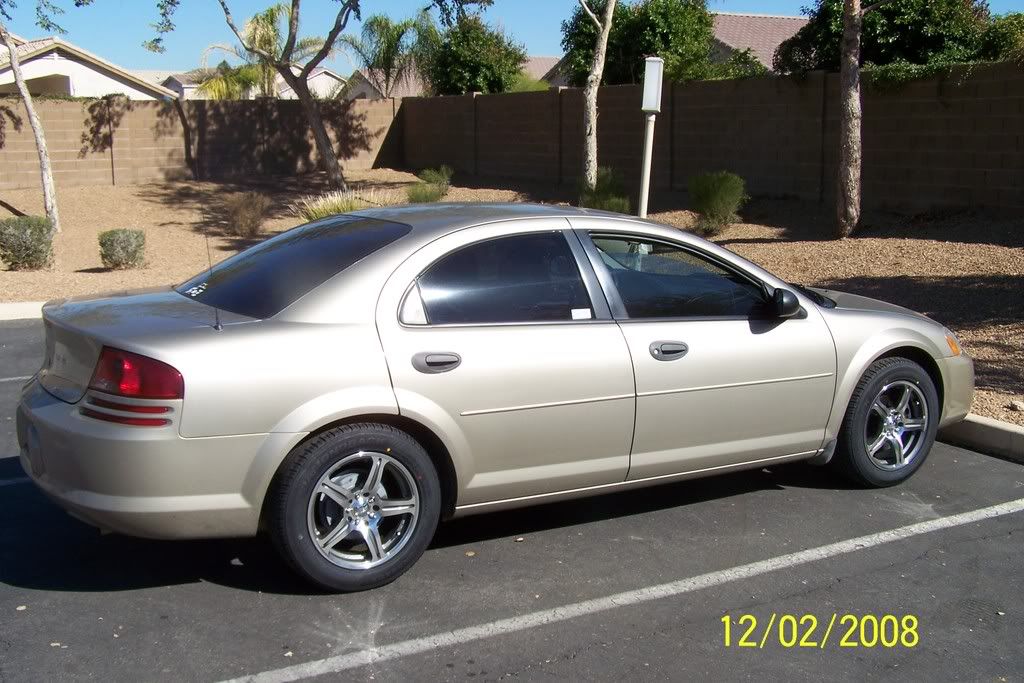 And the 1993 Ranger. I miss that truck! Unfortunately living in AZ without AC sucks!