So I installed the whole kit today! I bypassed the wastegate so I don't go into boost, and am running the stock tune. The turbo "boosts" at -20mm HG haha. it feels a tad bit peppier, but it's REALLY loud because the screamer pipe is open. Had a few issues, mostly with oiling. My sandwich plate didn't fit, and that was a big disappointment. However, I rigged up something that will work for now. Later I will go to the hardware store and get fittings and properly attach the feed line. Right now it's attached via an old oil filter, see pics. I'll just let the pictures do the rest of the talking tonight...
First I remounted the intercooler: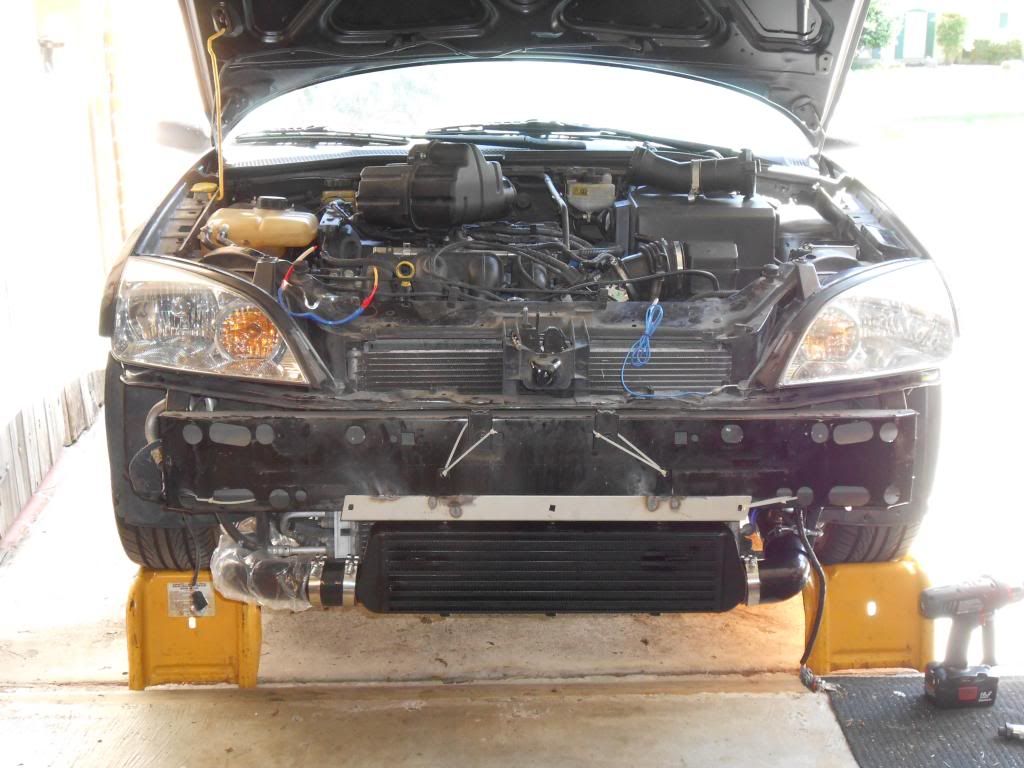 Then I ran all the piping for the cold side. Never had to cut a single pipe! They all fit perfectly.
BOV with piping to the stock MAF and housing.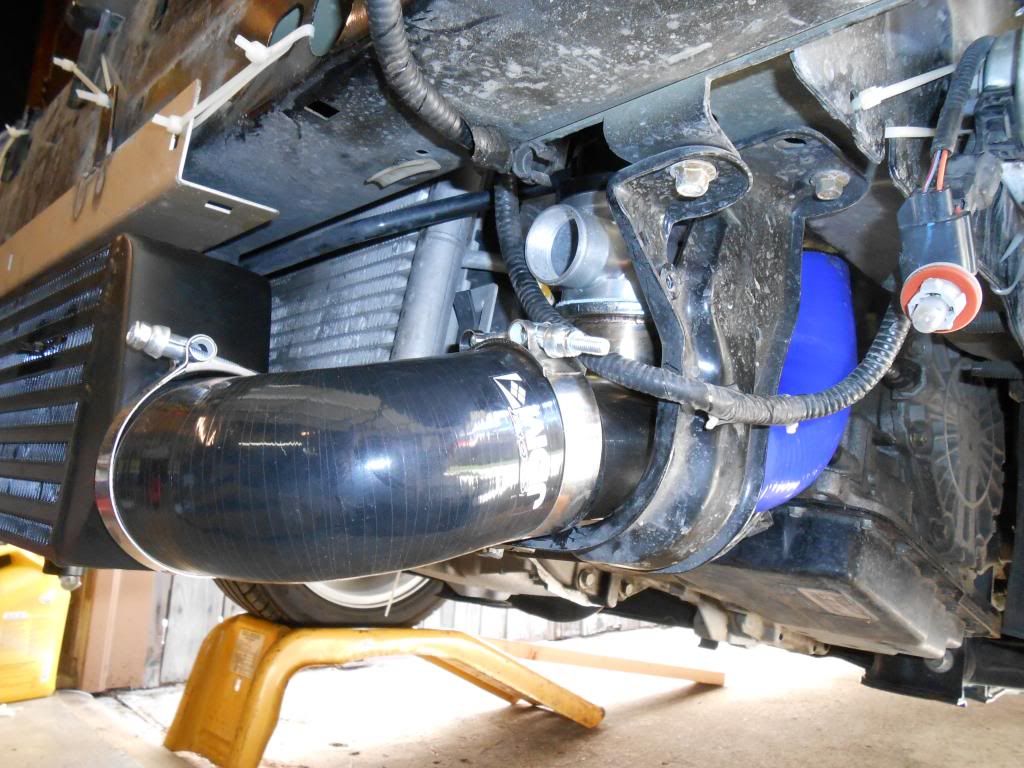 Turbo mounted with downpipe unbolted.
I finally got the downpipe hooked into the exhaust system.
Kit installed: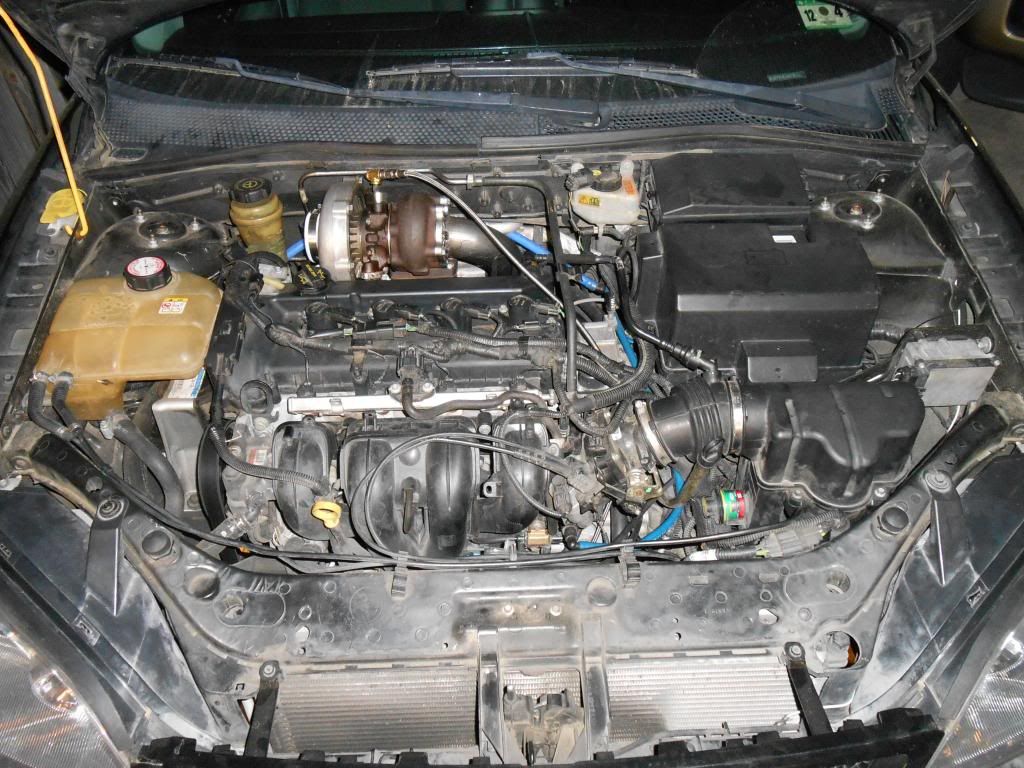 Here's the turbo compressor outlet piping:
Oil drain line from turbo:
Rigged up oil feed. It doesn't leak, so I'm not complaining...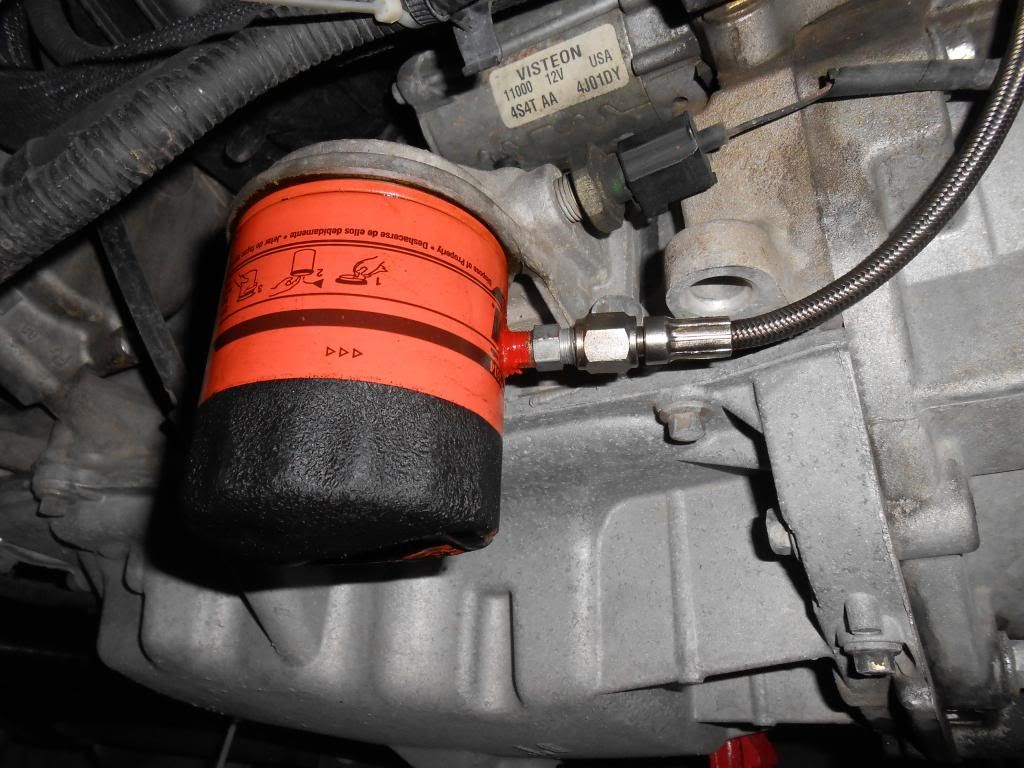 Drain fitting. I went RTV heavy so it wouldn't leak, but it still leaks. That's on my list to fix asap.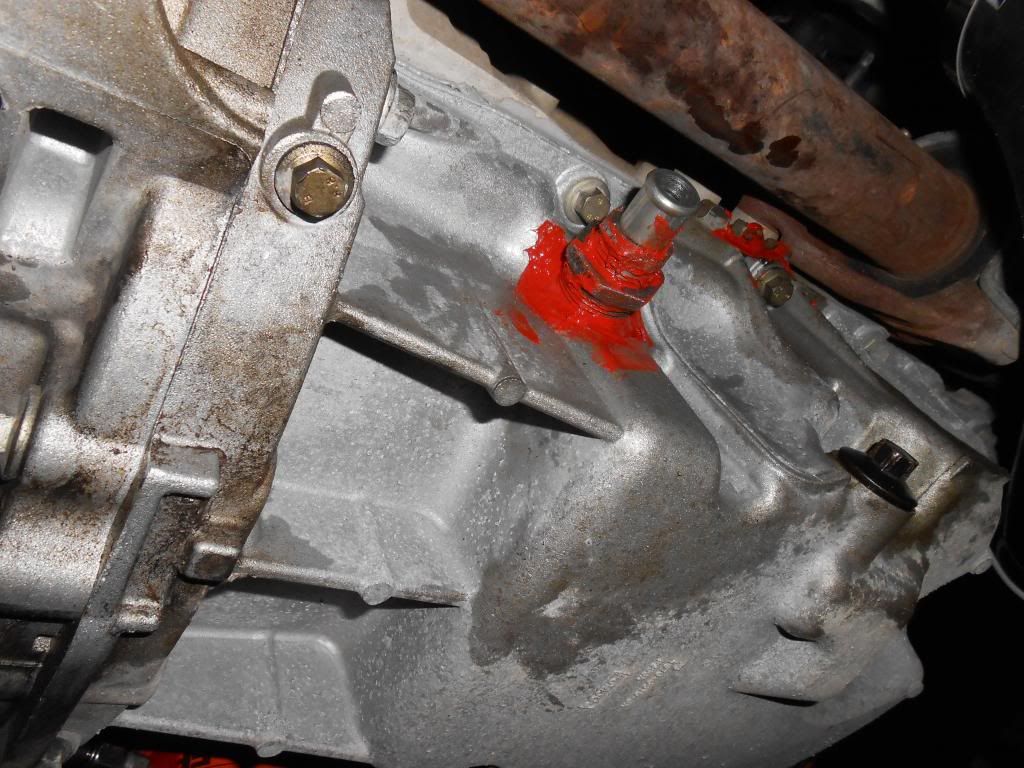 That's all I have for now! I'll post a video of it running tomorrow. I also need to rebuild the turbo because it smokes pretty badly...