Back to the Focus build...
I didn't get much REAL work done tonight. Most of my time was spent checking to see how the piping was going to fit together. I have a few things sorted out, but my brain was getting too tired to think like a proper engineer so I could route piping the appropriate way. I did make an intercooler mount tonight and relocated the horn. My blow off valve is going to make it's new home where the horn used to be. Here's some pictures to show what I'm talking about.
First I got the bumper off so I could work on that intercooler bracket.
Then I relocated the horn. You'll see where it used to be when looking at my blow off valve location.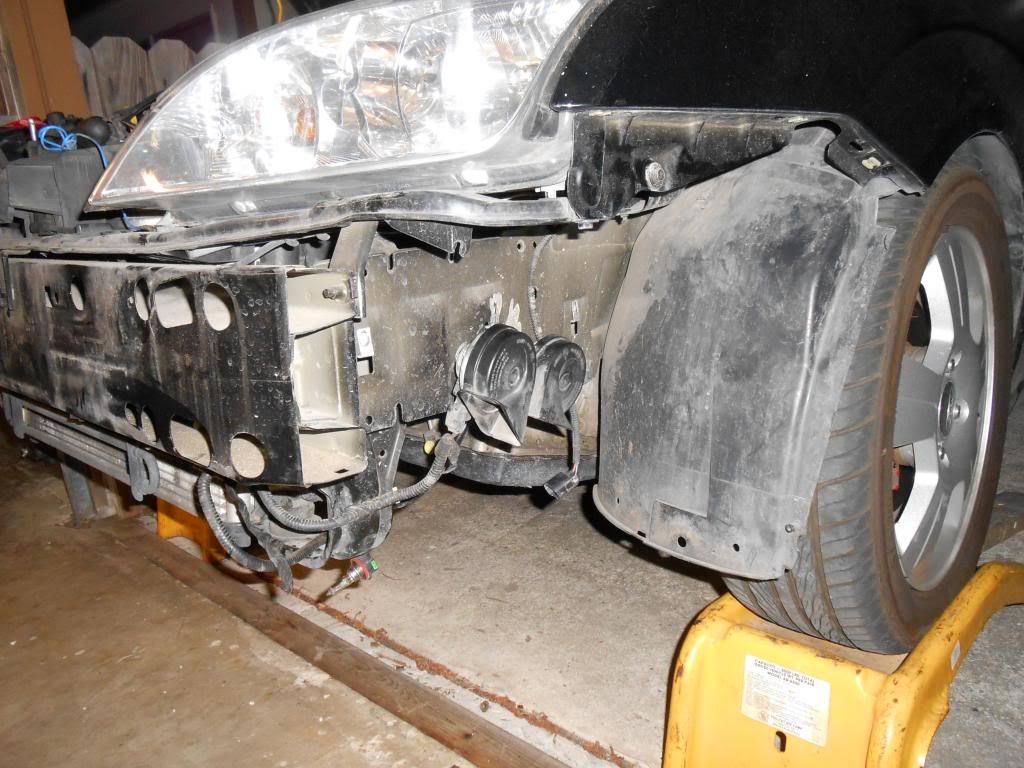 Here is the blow off valve sitting where the horn used to be.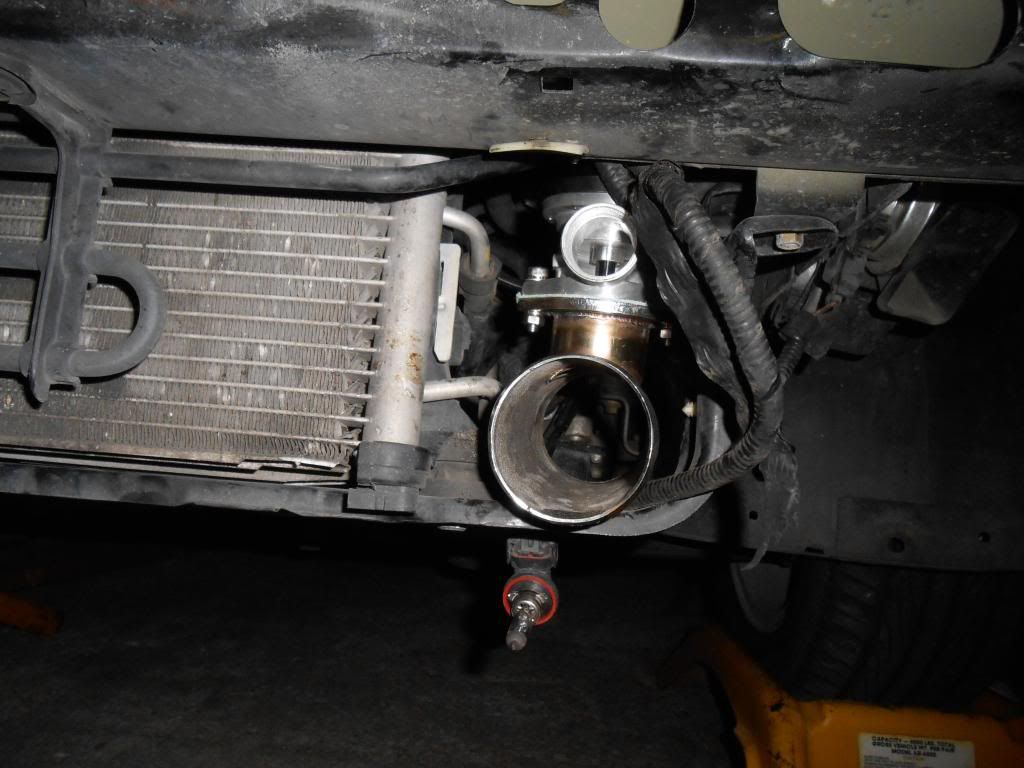 Intercooler bracket tack welded on just so I could do some fitment work.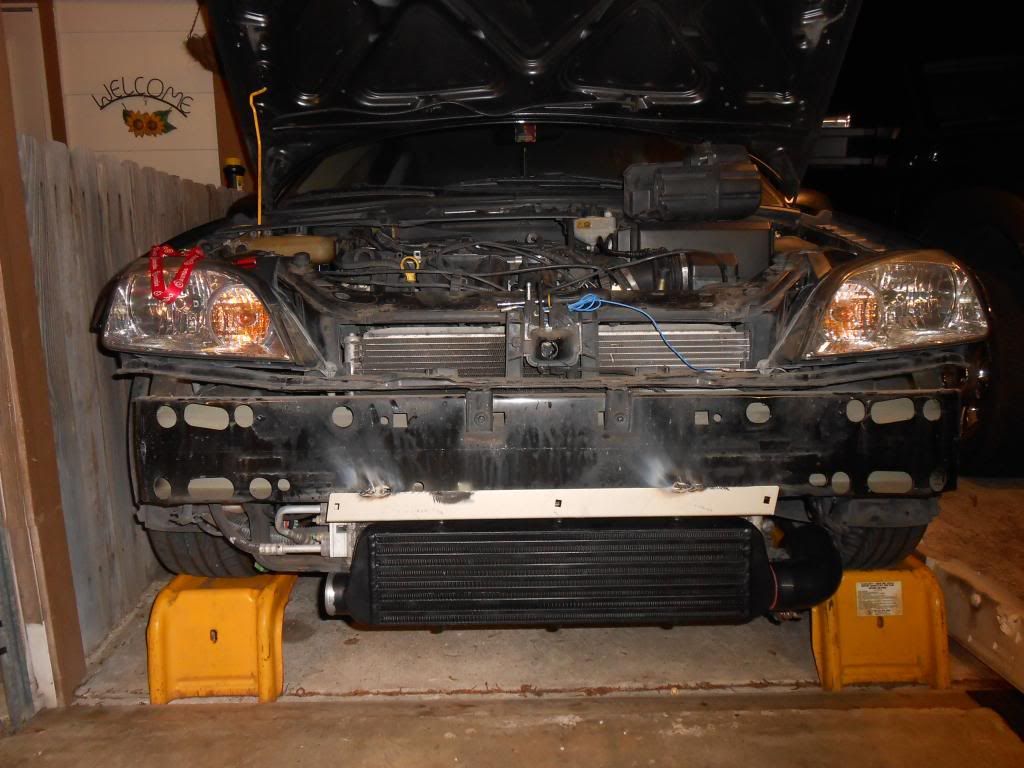 Here's how the blow off valve will likely sit. The wire going off the pic to the right is the horn power wire. The wire drooping down is my unplugged fog light wiring. I also took out the fog housings to paint them darker to match the paint on the car and the grille. They're kinda grey looking. I'll do those pictures tomorrow.
This is a rough idea of how the charge piping (from turbo to intercooler) will look. I have it still wrapped in plastic to protect some of the finish. I may have to end up removing or modifying the passenger side fog light. There shouldn't be any dragging or scraping issues with that under there since its above the radiator support level, and far above the subframe level.
That's all I have for now guys. The fog light housings are soaking in soapy water over night, and I'll paint those tomorrow. I need to go to the hardware store too and pick up some misc. bolts and whatnot.