Alright guys... I welded up part of my stainless downpipe tonight. I'll warn you, I'm not an excellent welder, but make due with the fact that I have a stick welder (pretty much the most archaic welder in the universe) but I know how to use it.
Biggest point of the night is: I ran the car! It runs pig rich, but it runs. It runs rich because it has about a million exhaust leaks since everything is just tack welded. I'll include a video. I didn't run it long since it was late at night and I have neighbors. I had the downpipe open, and revved to 3K rpm then shut it off.
Now, it's not technically turbocharged yet, meaning no boost. So I'm still running the stock tune. Just want to clarify that.
Anyway, I am a little short winded tonight (really tired, it's 1AM right now) so I'll just post pictures with captions. Hopefully it will explain everything for you.
Here's a picture of my 300 cell catalytic converter. A little less flow than I wanted, but I can't complain.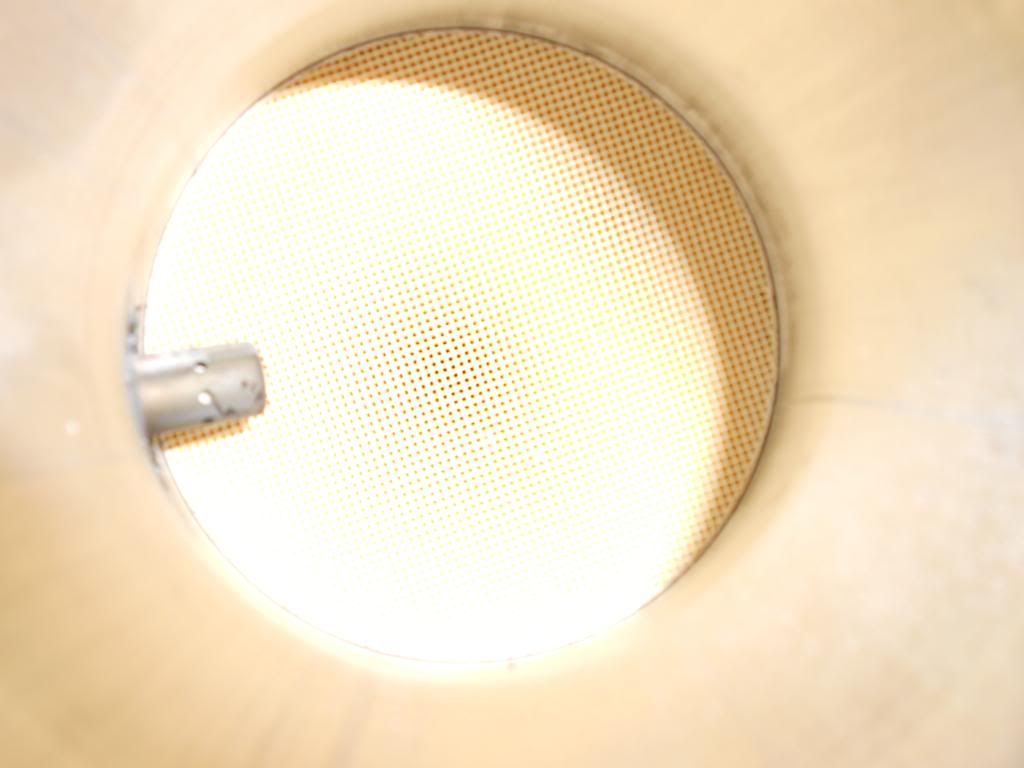 Top pipe is my wastegate dump pipe. Has a resonator and opens up to 2" at the end. Below that is my new 2.5" stainless downpipe with cat.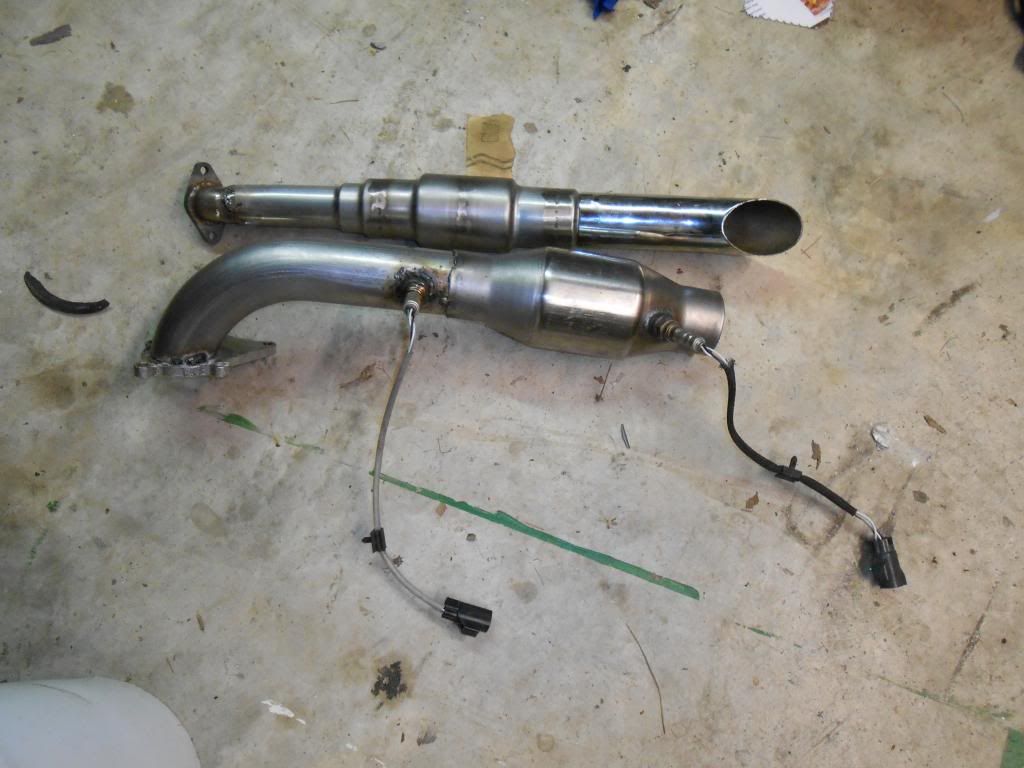 I put in this O2 bung. I guess it's pretty good for being a stick welder...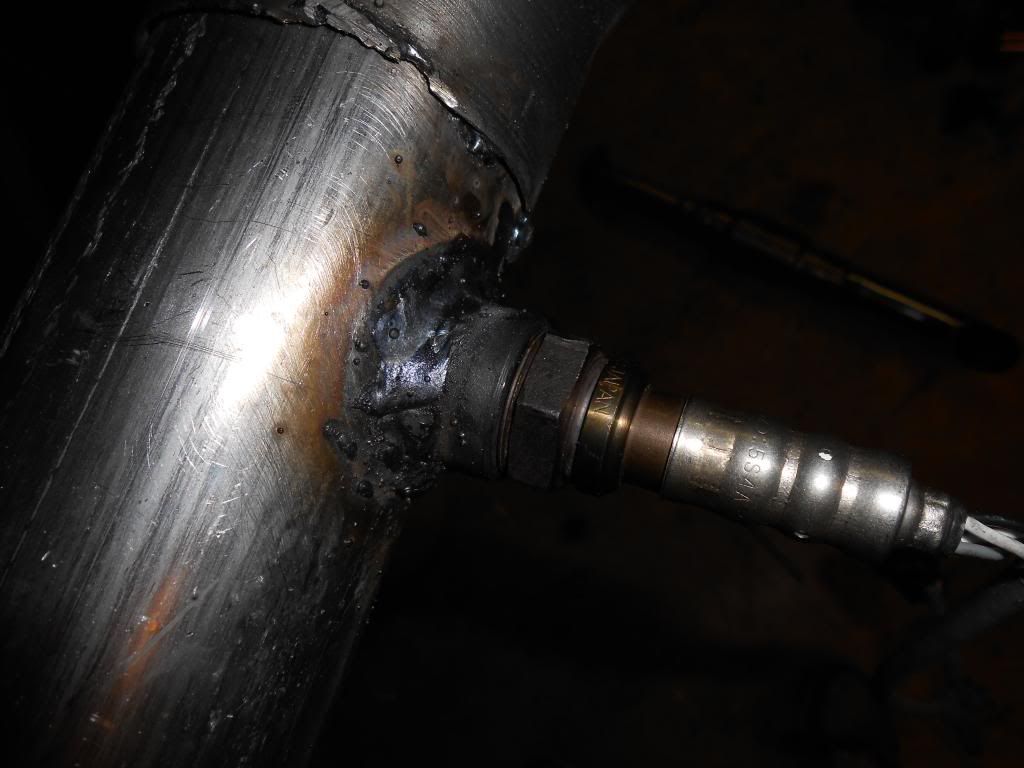 Dump pipe beside stock exhaust.
Dump pipe and downpipe installed.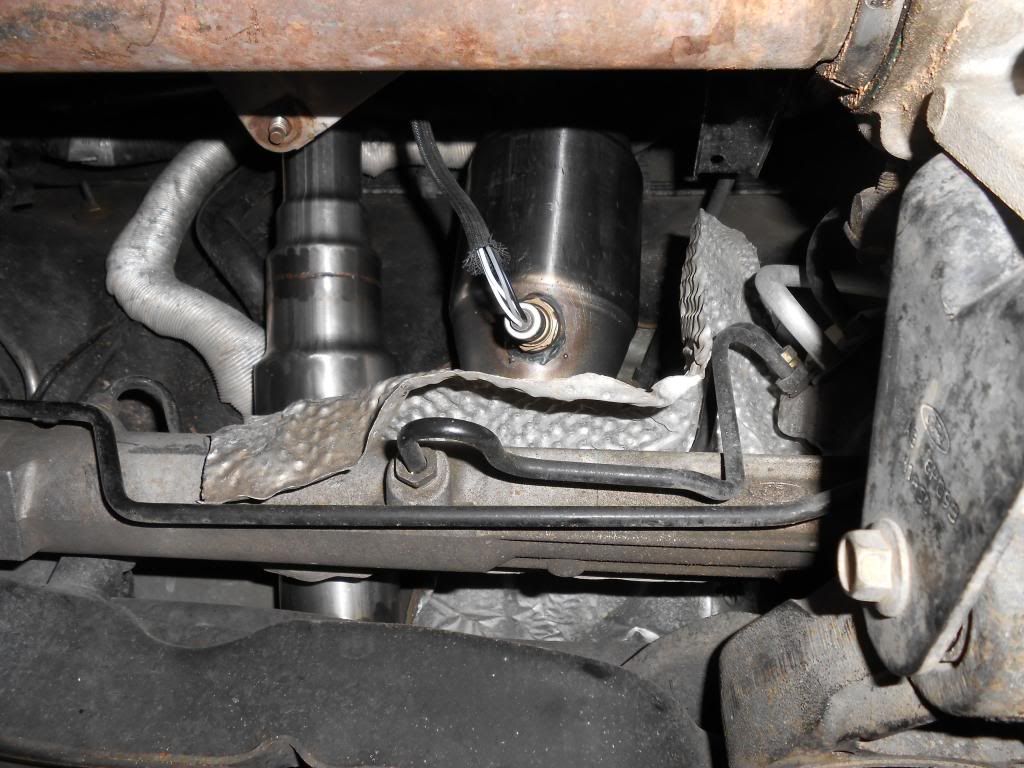 Not sure if this will attach. Here's a video of it running with the open downpipe.
That's all I have for now!