Ok, I dont have pics of when I first got the car but I do have a few early ones when I had just gotten my emblem overlays, hatch trim overlay and third brake overlay. I also tinted the front parking lights and and painted my calipers red. This is also the same time that I installed the eibach sportlines with 2" drop and my AEM CAI...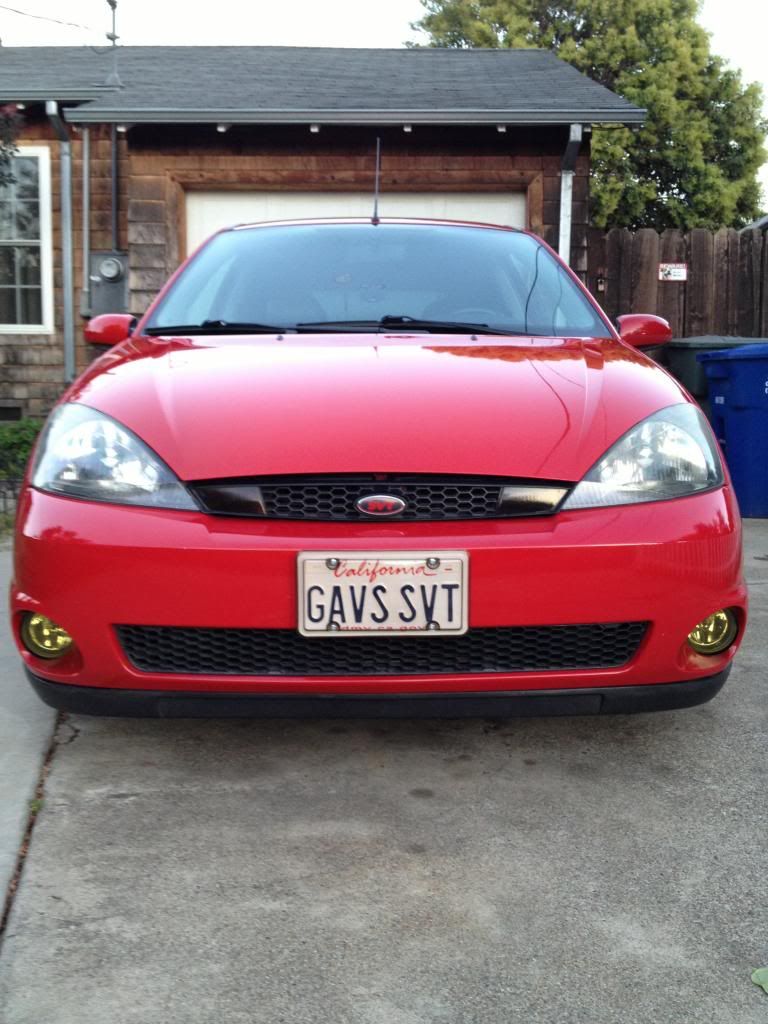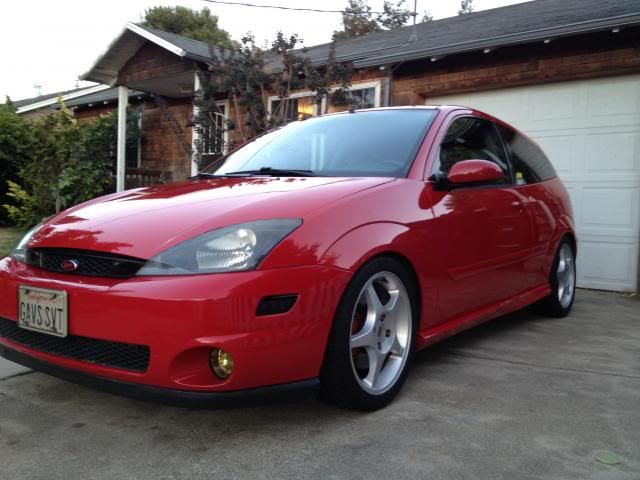 They are hard to see but I got some red "spline type" lug nuts to match the calipers, also got red valve caps...
I also wraped my header, I only bought 1 roll of wrap which cost $50 BTW, it was only enough to do each tube 1/4 of the way down but it was enough to protect the fans and fan shroud/wires from the heat. Looks much better with the heat shield deleated and the header wraped...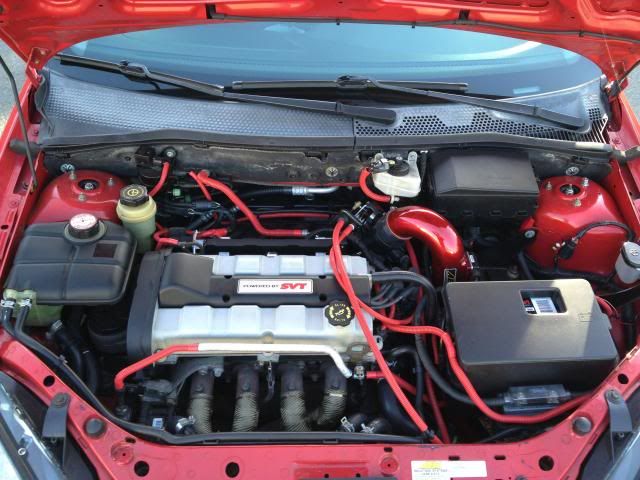 Then I decided to paint my lip spoiler red... That lasted a few months then I just got myself a mach 1 lip which looks much better IMO.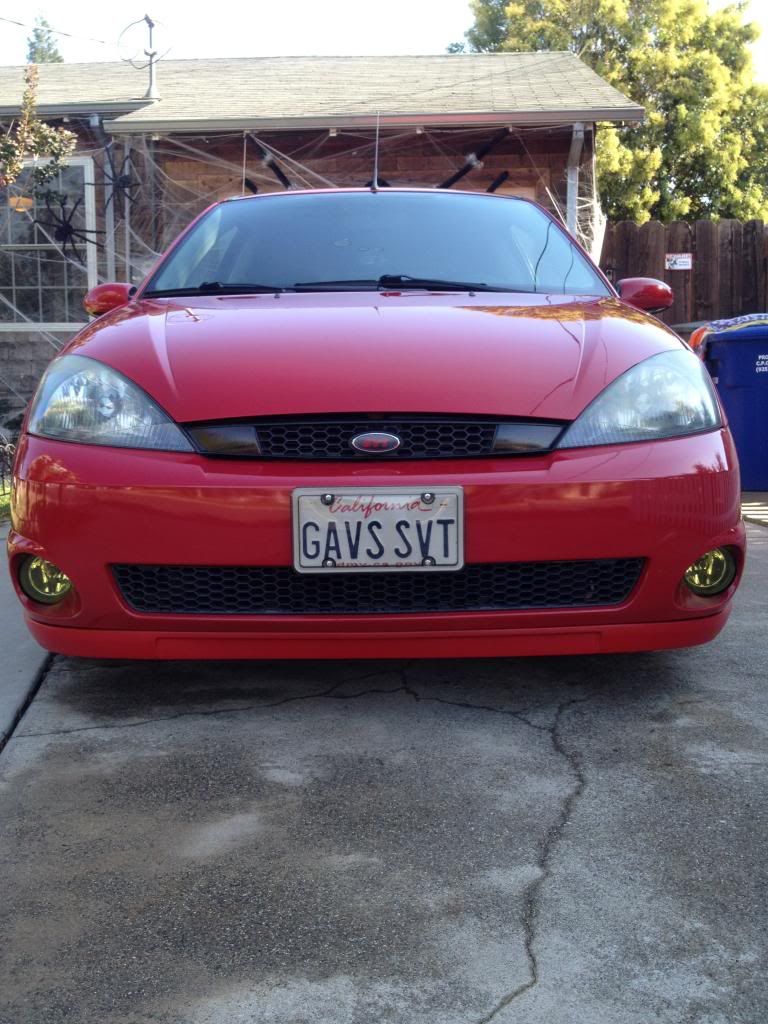 Mach 1 lip...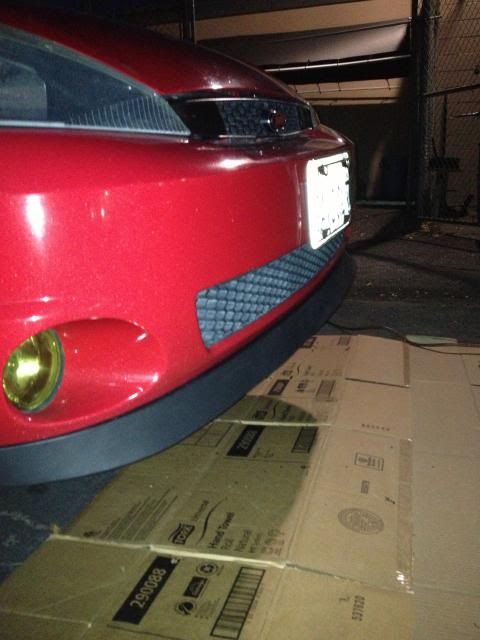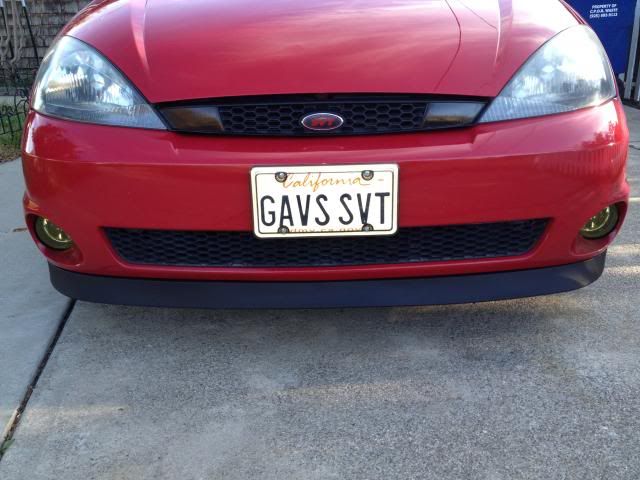 This is just the start of it all, lol... There is a lot more stuff to add but I gotta get ready for work so I will pick up where I left off as soon as I can, prob tomorrow. Its gonna take me forever to get all the mods I have done posted on here... Oh well, now I can just keep you all in suspense until the next post haha.