So,bored the other day,searching Craigslist I found 2001 Ford Focus ZX3 5 speed for the low price of 300.00
That was the basic ad I responded to.
Didn't hear anything for 3 days so I emailed again and that night got a phone call from the seller.
The Car was owned by a older couple.
94,000 miles,1 owner,runs great,trans and clutch good.
Reason for selling the car at that price,low speed bump deployed airbags and the passenger airbag busted the windows.
Here's the pics the day I found Her:
[/URL]
[/URL]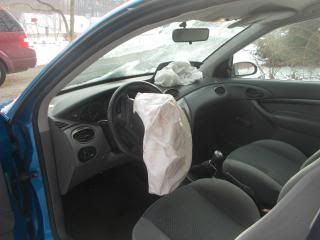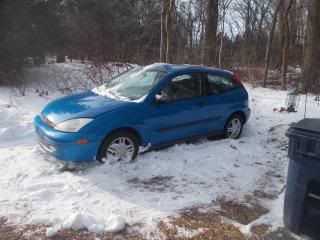 Obviously,I thought there was a mistake.....like the seller wanted 3 grand instead of 3 hundred.
But nope,300 was his asking price.
I couldn't get the money changing hands fast enough.
Drove the Car 40 minutes home and it is a blast to drive.
Quicker than my 2 previous automatic ZX3s even after all the mods I had done.