I have now completed my break in on the new focus. I was was leery about giving up my Escape because it did so well on my snowboarding trips but I after this weekend I must admit that I am impressed.
It snowed a few inches while we were riding Saturday and the car did fine with traction, only one case of under steer (minor) while I was making my way up to the condo. With a pair of skis and board on the roof plus passenger and gear for the weekend inside I still managed 28mpg average, too.
First pics of the car with snow/slag/salt on her.. I think it looks pretty sweet but a bath will need soon.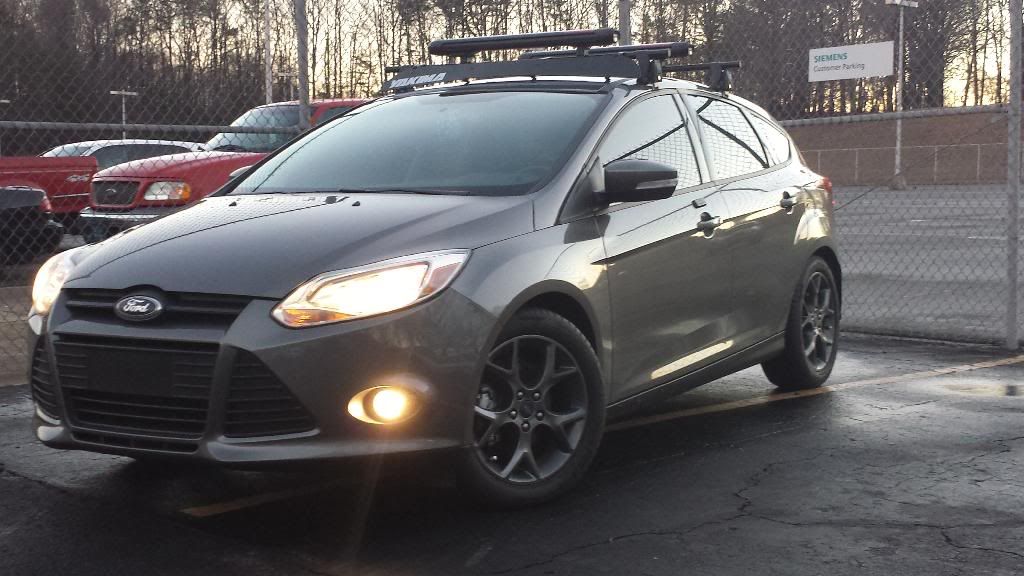 After installing my racks.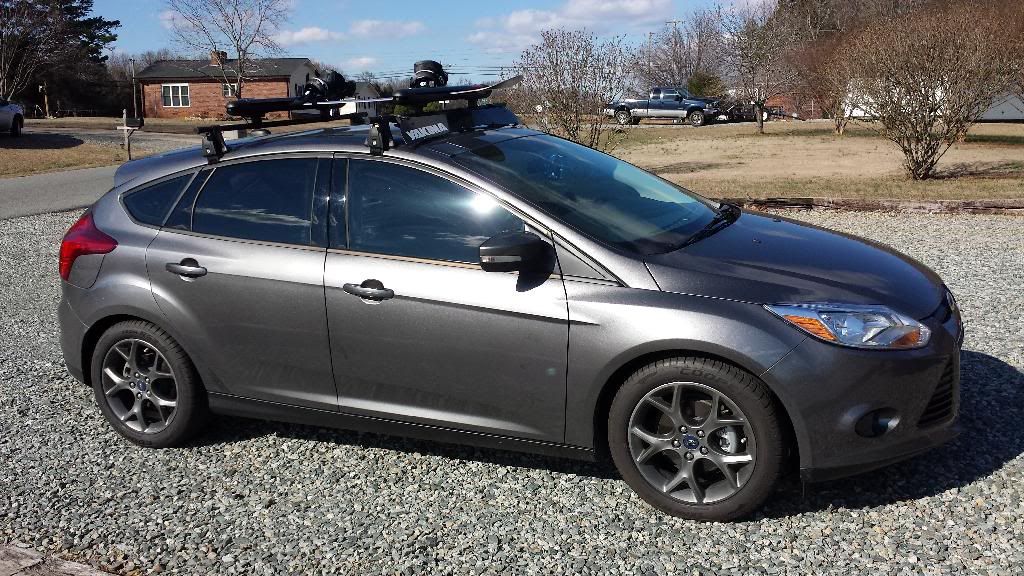 Had to make some adjustments to get the board to fit. (slide the rear bar back)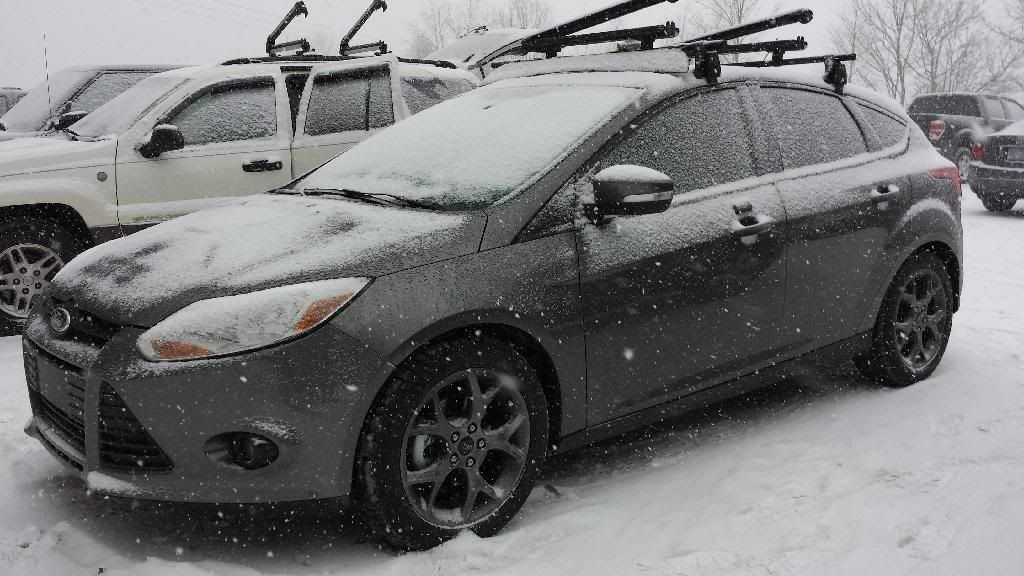 1st beer break.. good snow fall.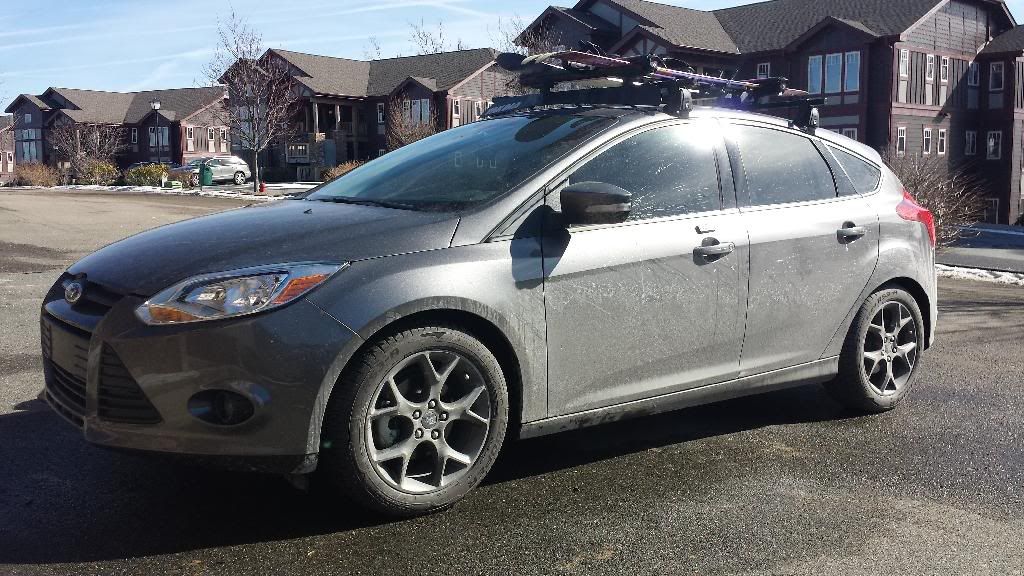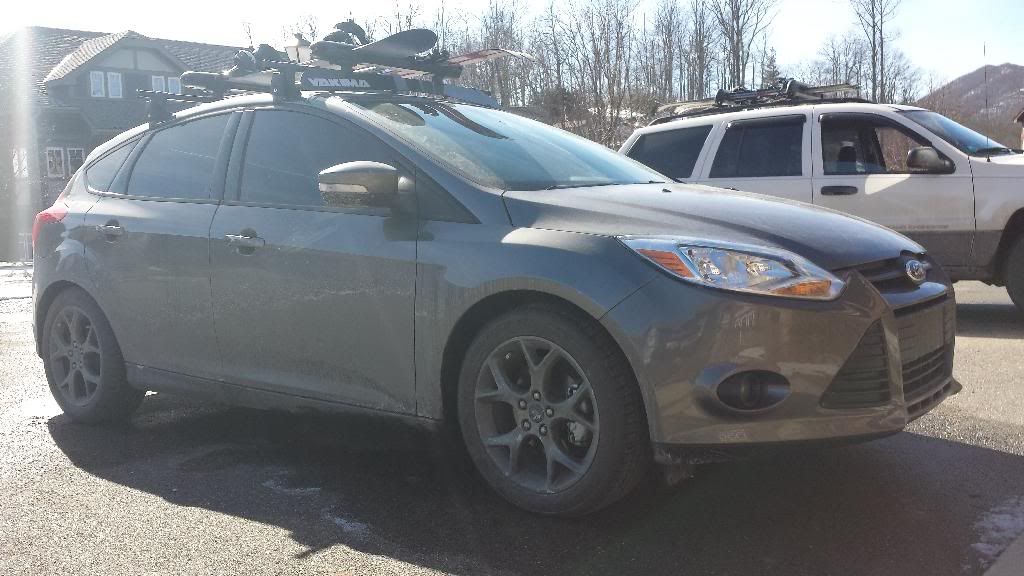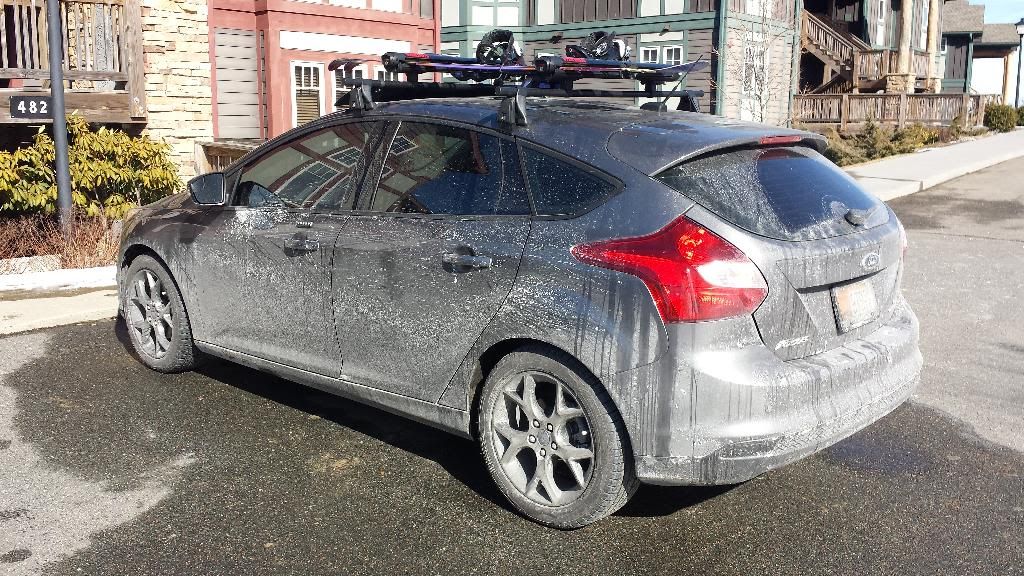 Still on the fence about mud flaps... thoughts?