This past weekend I left work a bit early, picked up my best friend and we headed 3.5 hours west to the southern end of the Smokey Mountains. We were meeting up with another group a friends at a large mountain house in Cashiers, NC.
For the last 5 years or more I have always made it a point to get out this way once a year on my motorcycle and enjoy the Cherohala Skyway, Deals Gap (tail of the dragon) and other amazing roads in the area. After my bogus ticket last fall on The Dragon, I swore that place off. However, the Skyway will always be one of my top 5 roads. Anyway, I wasn't able to get up there this year on the bike but I figured I could make an exception with the car. So after the partying was over at the mountain house, my buddy and I headed west further into the mountains to visit some of my favorite areas.
I drove west on 64 to Highlands, cruised through and picked up 28 North to Robbinsville, NC. We stopped at the Bridal Veil falls for a few pics, ate lunch in Franklin and managed to get some video on the GoPro as well.
Once in Robbinsville I headed west on 143, the Cherohala Skyway. I was looking to make it to the summit at 5600 feet however the recent snow fall limited that idea to roughly 4500 feet. Oh well.
Made it home around 7pm that evening. ~ 500 miles with 200 miles worth of twisty roads with steep grades and I averaged a bit over 32 mpg. :)
The car is perfect for a two person road trip. 3 people with gear would be tight but manageable. The car drives great in the mountains and cruises well at highway speed. Though I must admit, I much prefer leaning into the corners on a motorcycle than steering through in a car.
But anyway, here are a few pics from the trip as well as some video from the GoPro on 28 and the Skyway.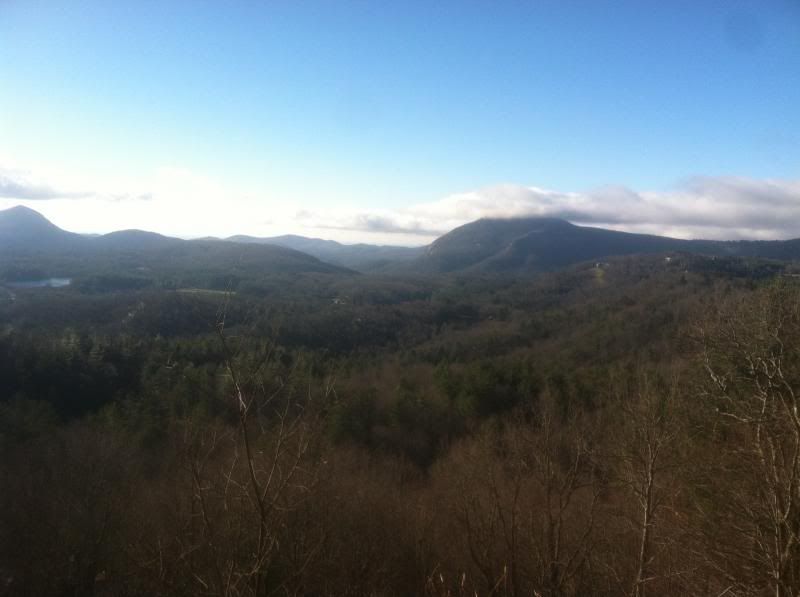 View from my 5k run early Sunday morning.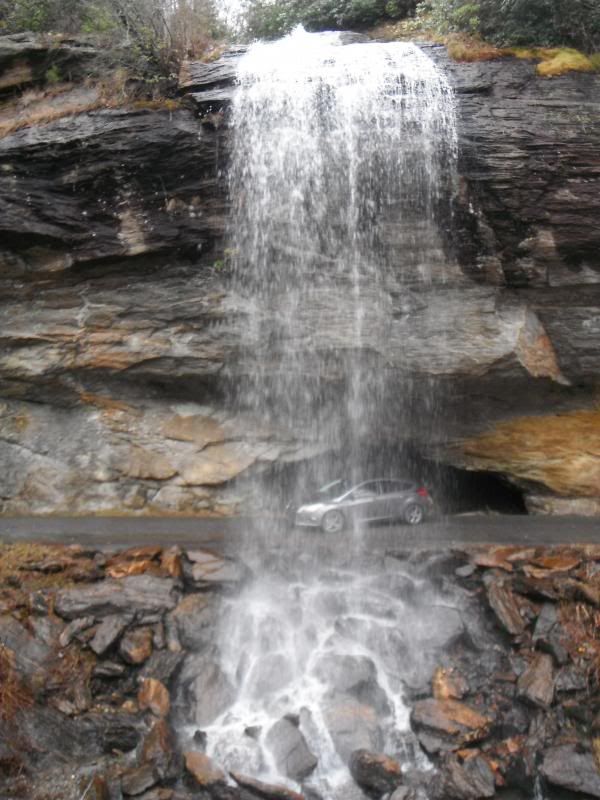 Bridal Veil Falls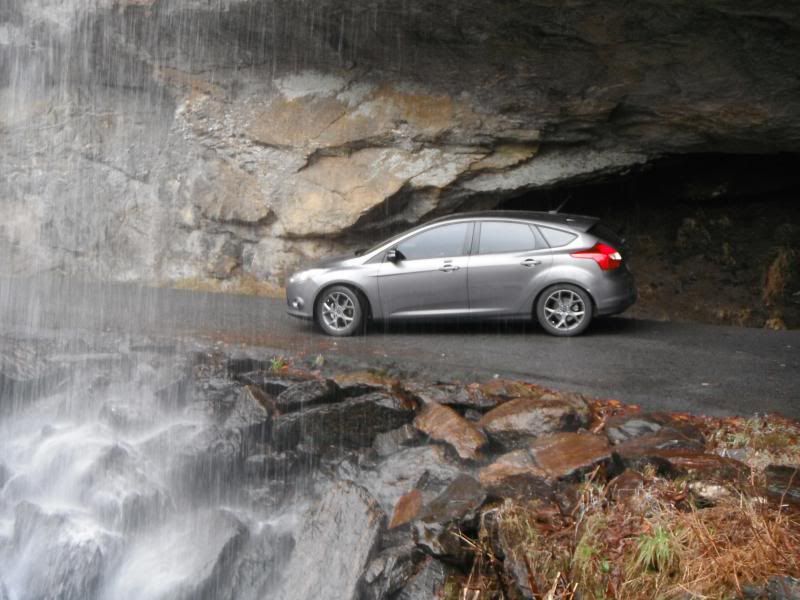 Snow/Ice on the Skyway. Turned around a bit later.
Headed back down.
Video taken from the passenger side of the car facing forward. Nothing crazy, just cruising through the corners.
Enjoy.