well I used to own a 04 zx3, with minor bolt ons back in 07, I really enjoyed driving it and auto crossing it, but I decided to move on, I went abd bought me a 05 dodge srt4, I did the typical srt4 owner mods, big turbo kit intercooler blah blah...car put down 475 on a mustang dyno but had no traction as I never did and suspension work, I ended up selling the srt and moved to a other platforms, I ended up in the dsm world somehow, and built a gst, after it put down 500whp I decided that fwd was not too good with that much whp, I decided to trade for a awd tsi 91 eagle talon, I built the head on that car, and upgraded to a 57mm t3 precision turbo on e85 and it was super fun, but I was just not too much into racing or had the desire since I work in the oil field and I hardly have time.
so I sold it to my friend, a week later my beautiful wife gave birth to our daughter and I decided to get a nice reliable 4door car that I enjoy and even if I didn't make it fast I at least could make it look good...... with that said I looked around at a few cars but nothing really catched my eye. out of nowhere I remembered my focus I had in 07, so I decided to look for a sedan
and here I am, I did some looking around on craiglist, I found a 00 focus zts fully loaded, it was maroon , tan leather interior,automatic, sunroof,ac,cruise control and only 89xxx miles on it for only 2800, so I decided to look at it, so I went downtown and took a look at the car, right away I noticed that the hood and trunk had small amount of hail damage, and a spot on the hood had no paint, the interior needed a clean bad and maintenece needed to be done, so i ended up getting the car for 1500 :).
here are some pics
here it is after I got it home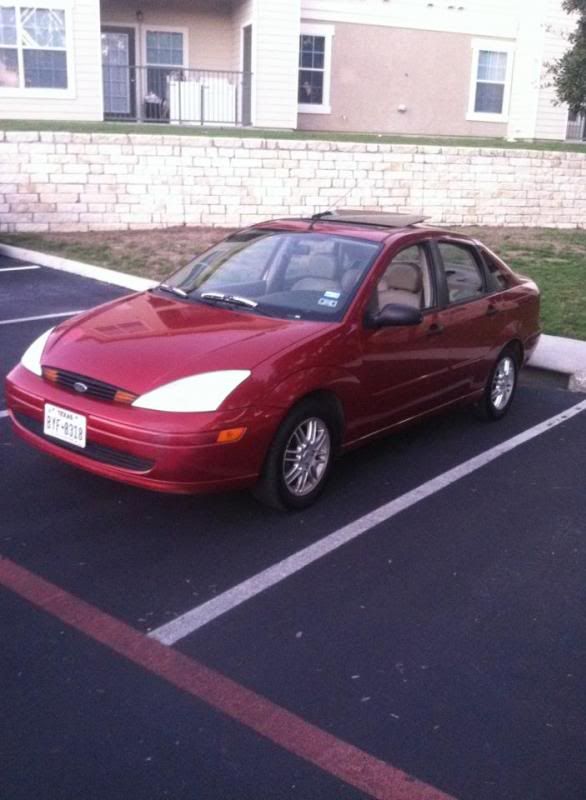 here is the interior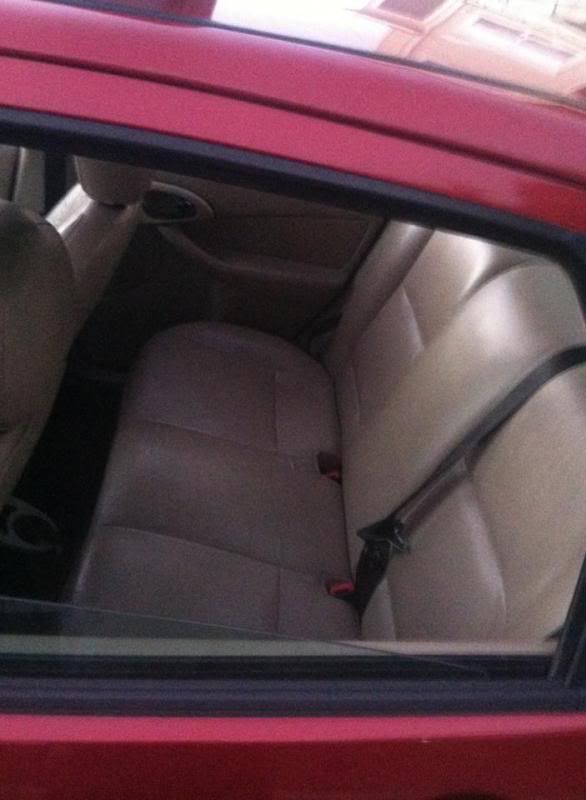 here is the car first wash :)
clean interior
wood grain lol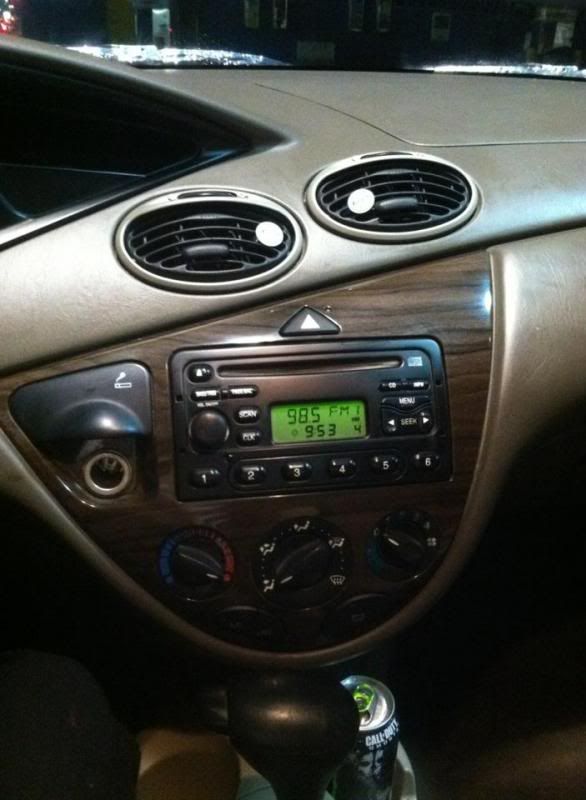 I decided to do minor stuff I could fix without spending money, so i buff/polished the headligths
before and after
then i picked up a injen cold box intake
i also picked up a ebay exhaust for 25 buck on craiglist, but i think im gonna put it to the side and buy a trubendz exhaust or a fswerks.
plans for this car is to lower it and make it a very nice, comfy ride
things to get
svt bumper
mach 1 lip
svt 5 spoke rims
ksport coilovers
tint
indash navigation screen
im not sure what i want to do as far as a header, but i want a nice quiet ride, i might try to buy a stock svt exhaust, i really don't care for a header but my car has 90k on it and i think i need to replace my cat, and im not paying ford dealership 800 dollars for a new cat, so im considering a obx header but i don't know if that will make my stock car raspy
but this is all i have for now, more pics will be added just for giggles
any opinions or anything let me know