My stock sub was so blown out that i finally decided to get a new one.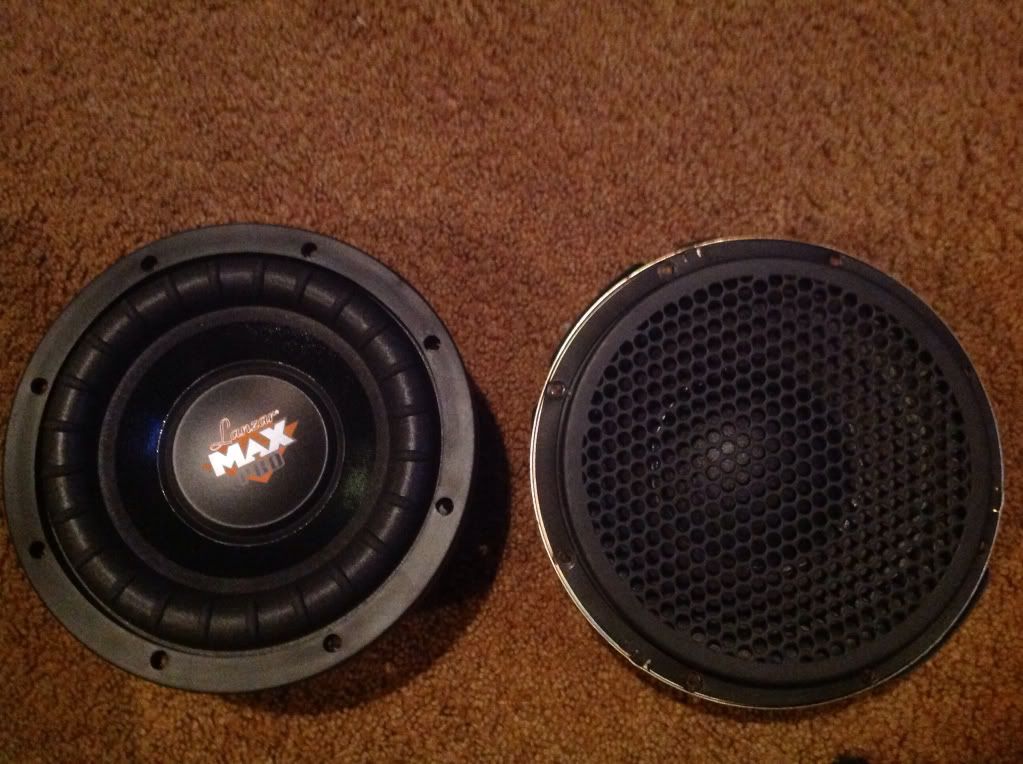 I had to do a little chopping of the sub box toget it to fit though.. It took a bit of creativity but the sub finally fit in the box. I covered up the holes i made with fiberglass patches.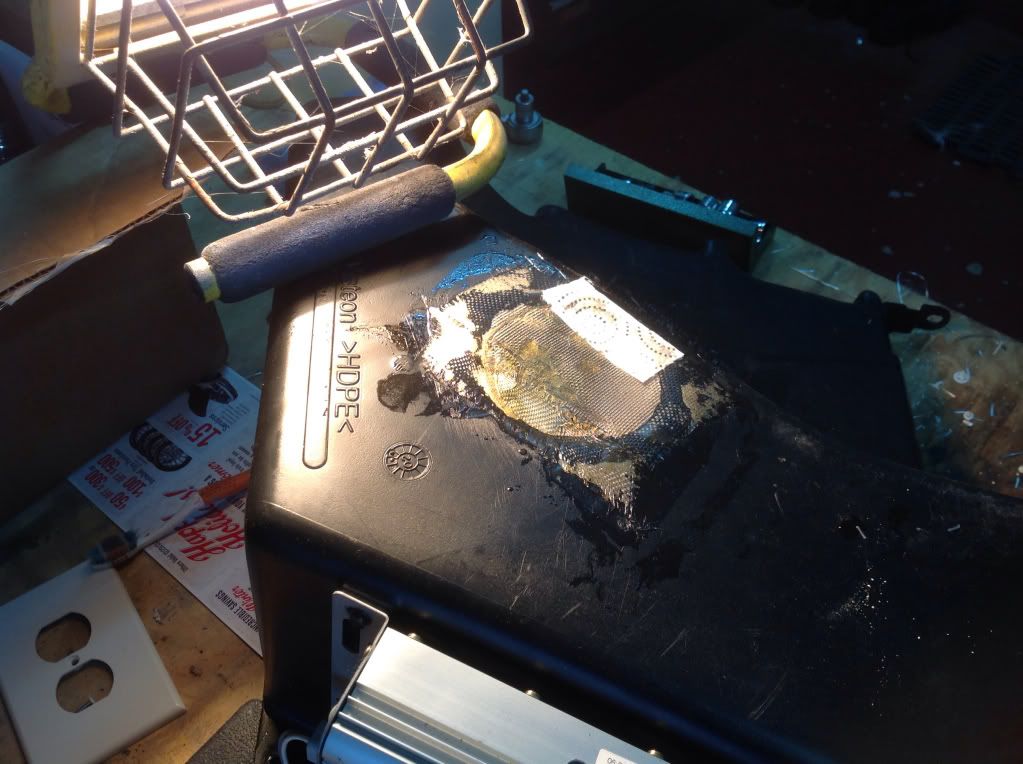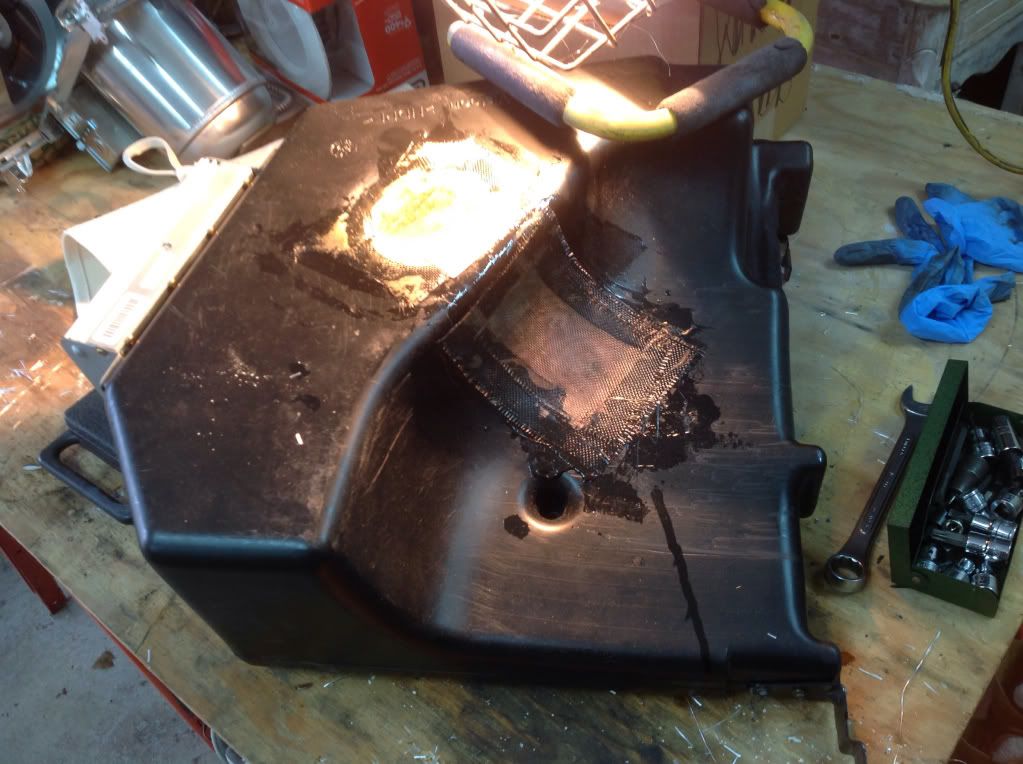 The sub actually sounds really nice and im really impressed with how much you can improve the sound for around $20!! Its actually quite loud if your box is properly sealed.
I also got some phillips bright white headlight bulbs and put them in. They arn't quite as bright as I was hoping but they are a bit better i suppose. Probably not worth the $50 but hey, i guess bulbs should be replaced every once in a while anyways.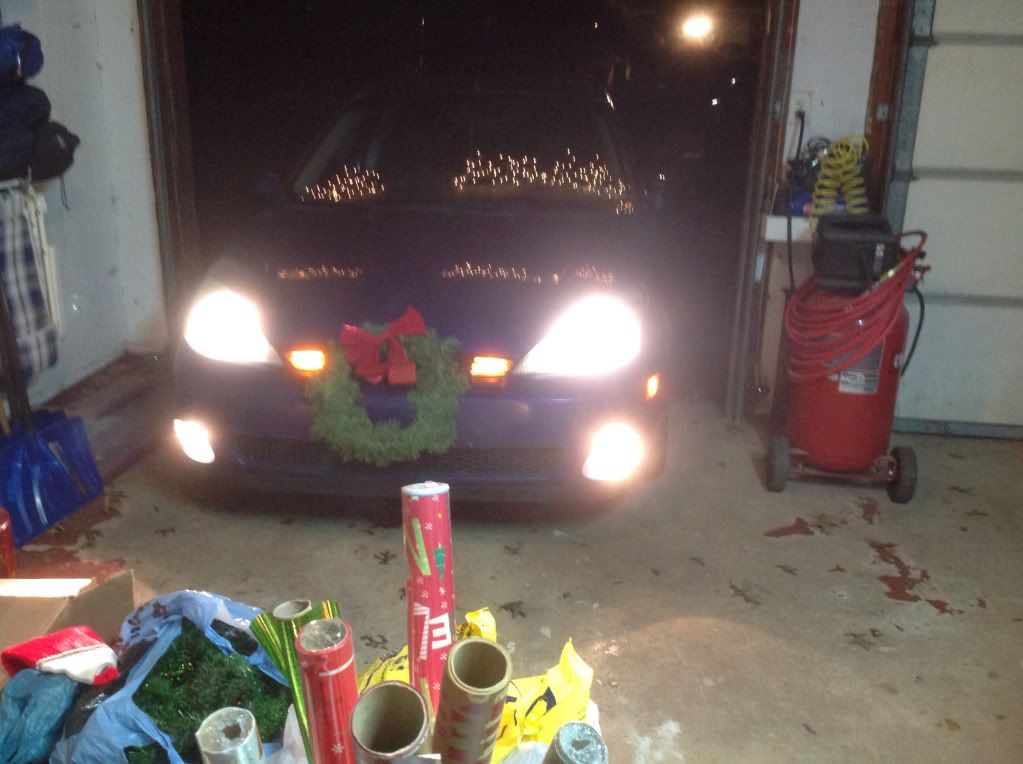 And finally i decided to put the stock grille back on since some of the paint was chipping from my custom grille and i kind of wanted to go for more of the clean look with the stock grille.
So thats it for now!
Just a quick little update, when i got the car, i set some goals for what i wanted to do to it. Things like window tint, paint the rims, lowered springs, blue LED interior lights/guages to match the car a bit, fixing the coolant leak, possibly roof rack, and general upkeep/maintanence. So far ive painted the rims, somewhat fixed the coolant leak although it does still leak a bit, and am always working on maintaining the car. At this point, id say my goals would be using an upholstry cleaner for the interior, still want window tint, and lowered springs, the LED interiors would be cool if i get time, a roof rack would also be cool but theyre really expensive so idk about that. I want to get the engine to run more smoothly so that will be an ongoing project. I havnt done much with that at all yet as im not the most experienced in that field but i want to work on it. It has a bit of a shudder when i let off the gas and it also tends to give out occasionally at low rpms. I feel like im losing alot of low end power not sure if its injectors? Also some valve tapping when i start it up. Its an ongoing project every weekend and its been fun so far. Im working on cleaning up the body as well. It was pretty rough when i got it so thats another goal.