Yesterday and today were busy days as i finished up with the sanding and tried my skill with a paint gun! Finally went out and got the paint and just went for it and it was a learning experience but all in all turned out pretty well. Not sure if it was worth the $100 or so that allthe supplies cost but the experience was worth it! I did the two fronts first and will repeat the process for the rears.
Here it is sanded and taped up.
I just used primer from a rattle can to save a little money. I figured the primer wasnt much different between can and gun.
I got the gun all set up and ready to go!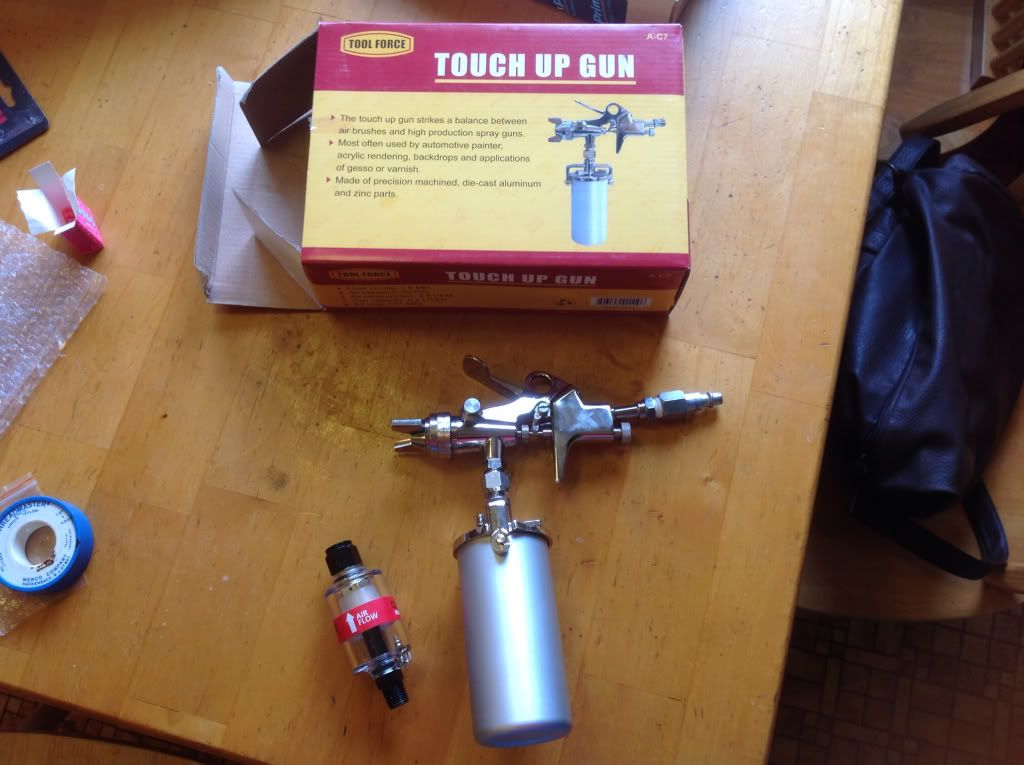 And heres the base coat and clear coat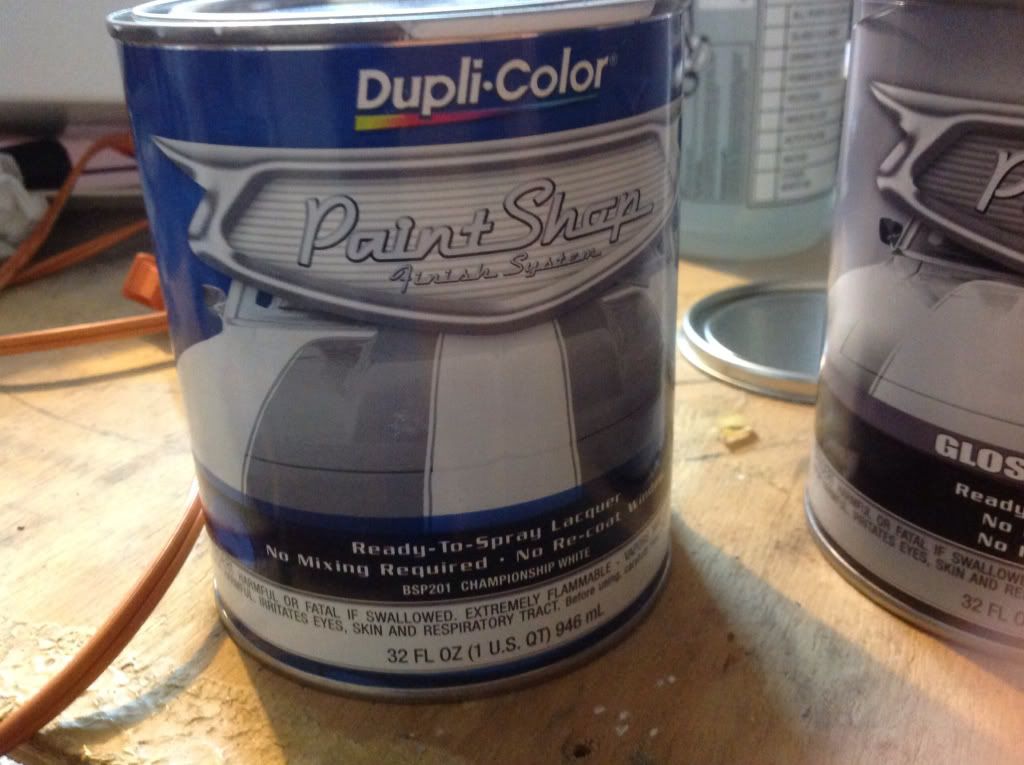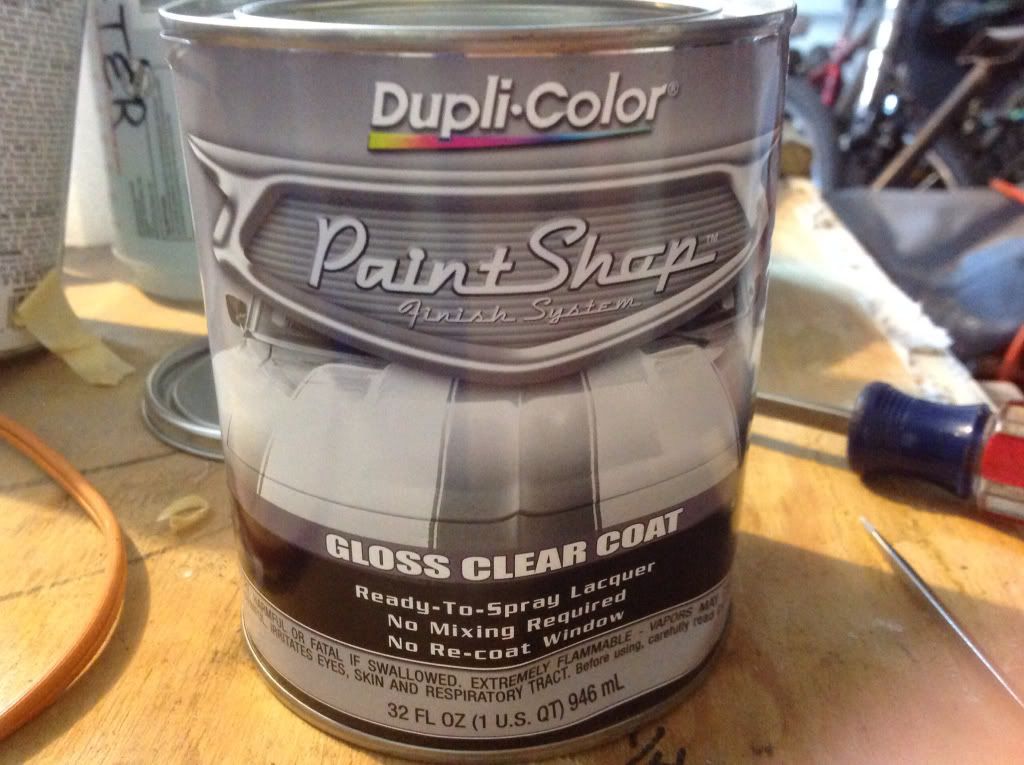 Into the gun
And here they are after about 3 coats of white!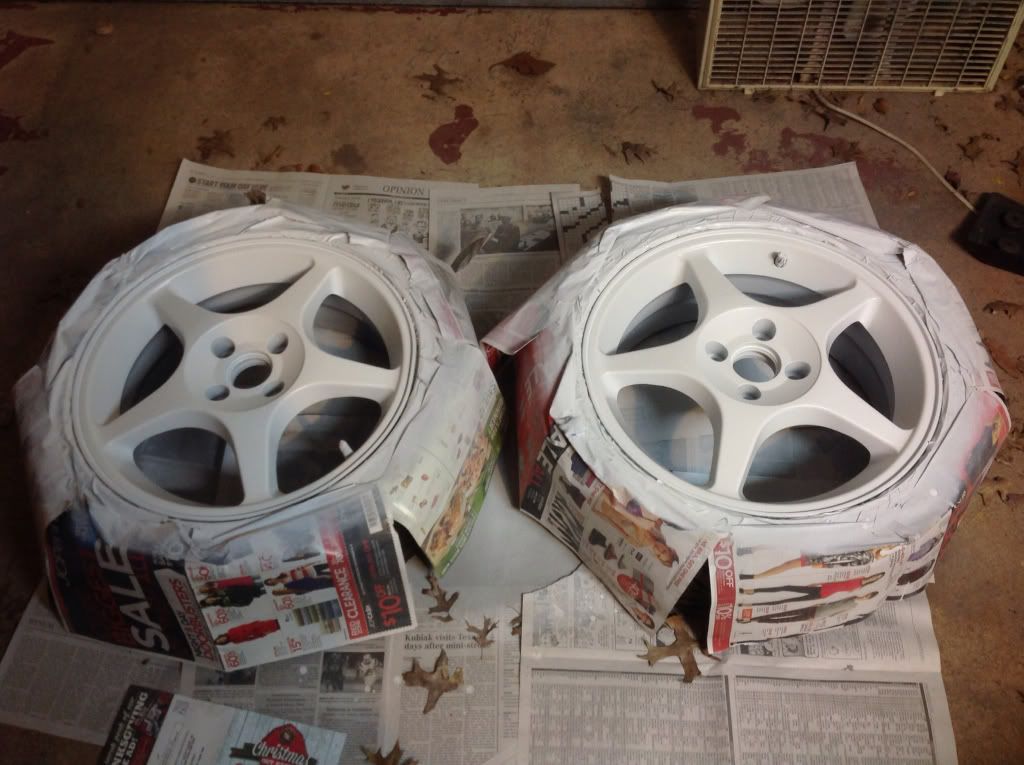 And then 3 or 4 nice heavy coats of clear!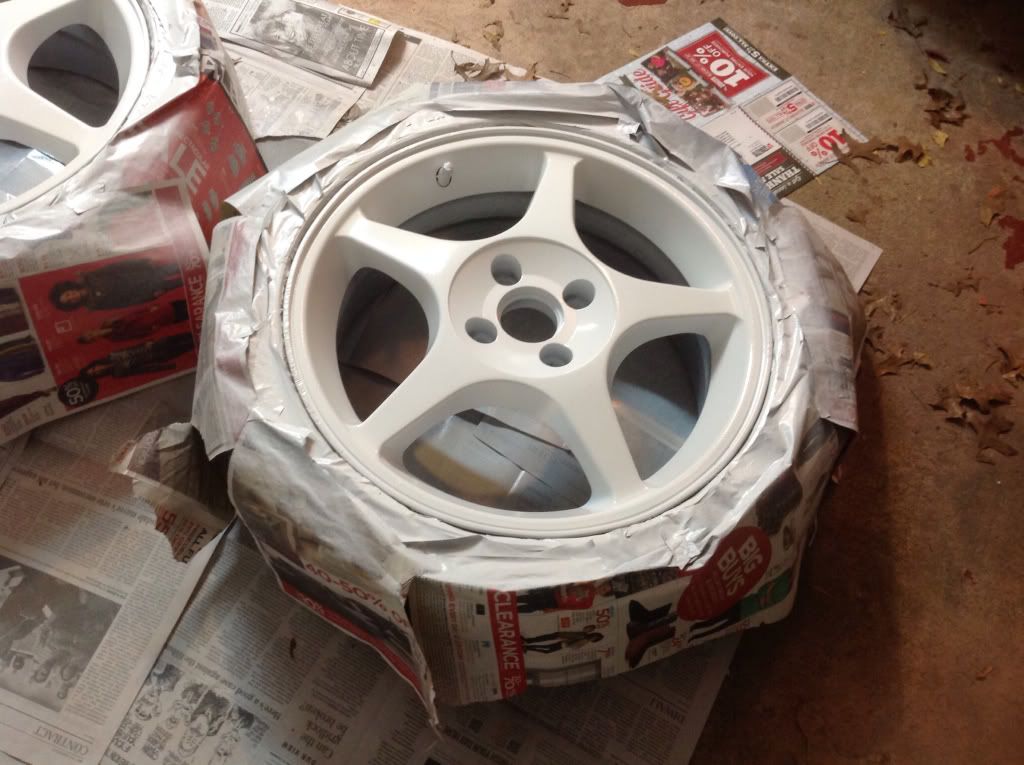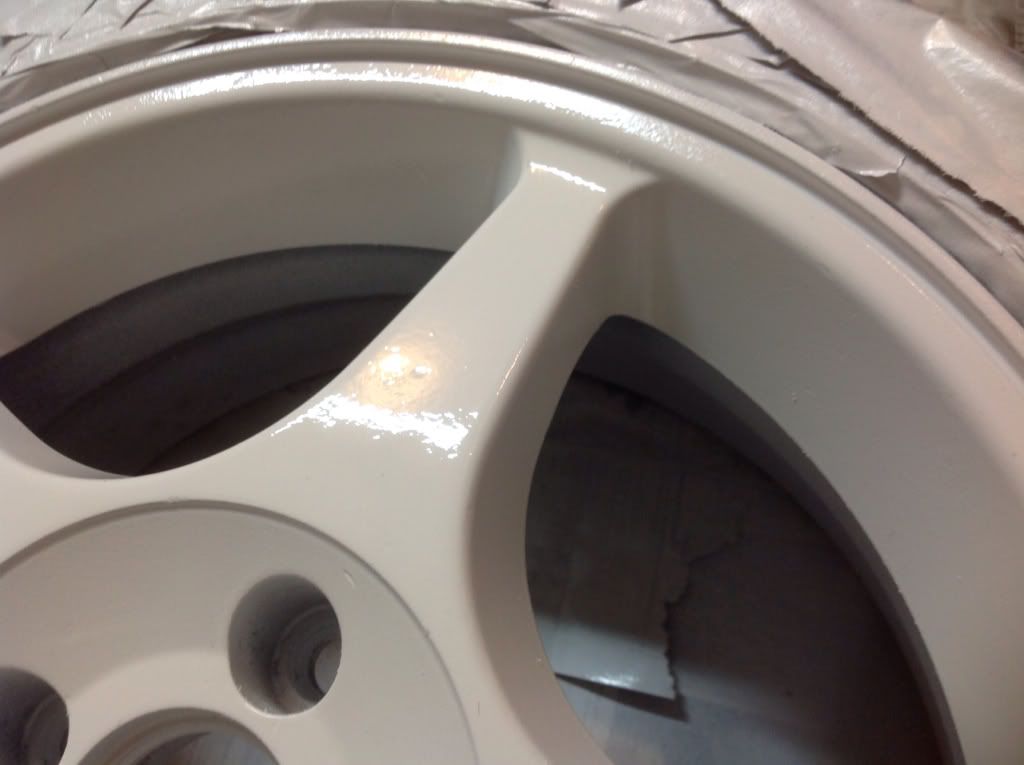 They turned out pretty good for a garage paint job! And best of all it was pretty fun and good experience. I would definitely recommend it to anyone who wants a nice some what proffesional looking paint job for not much money. With a little know how and some time, its not so hard!