alright here we go,
so first off I just wanted to show a couple more pictures of the car when I got it
At work:
a couple dents and scratches. it was a city car so you know, it looks like a city car.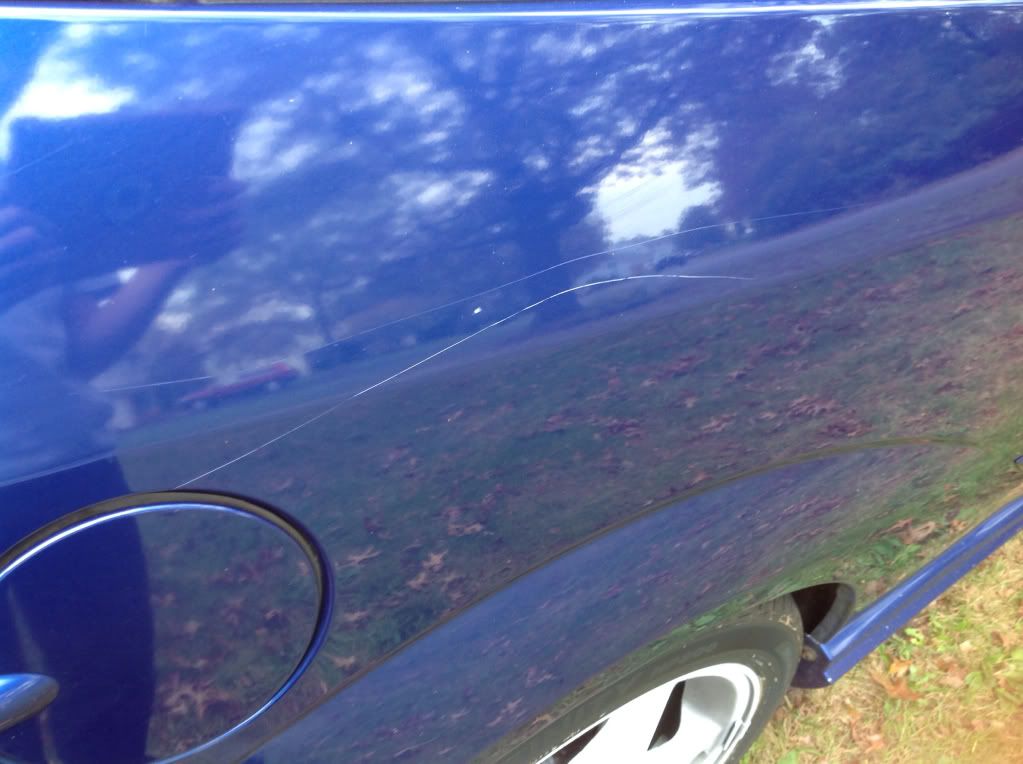 a little rust on the hood: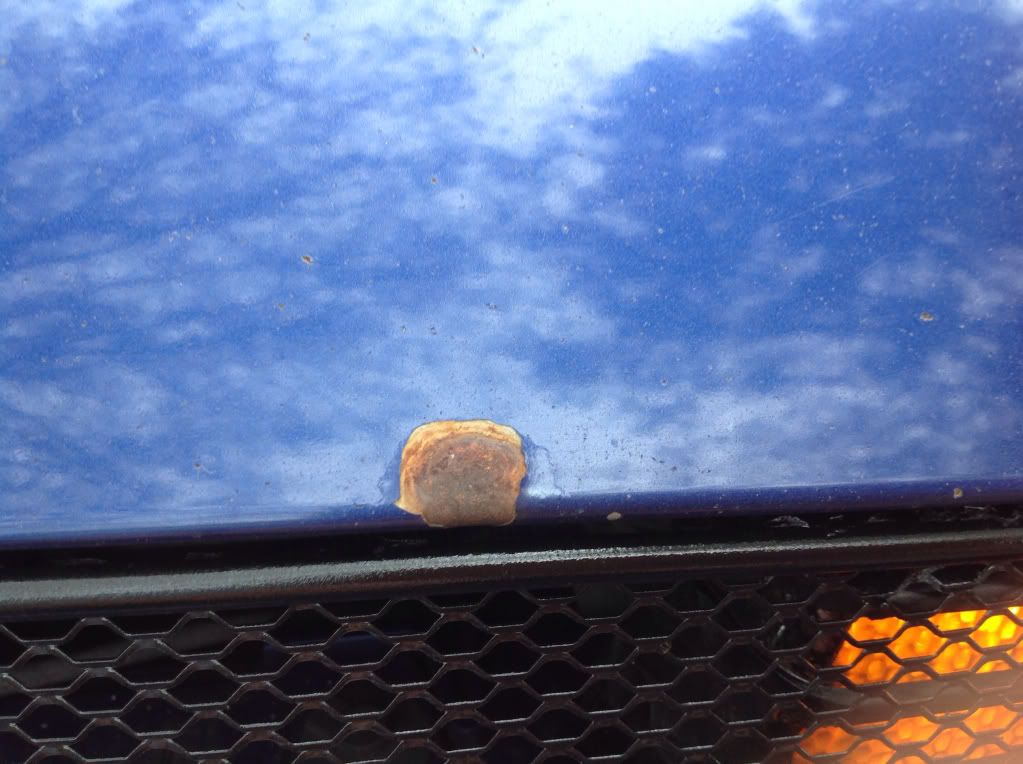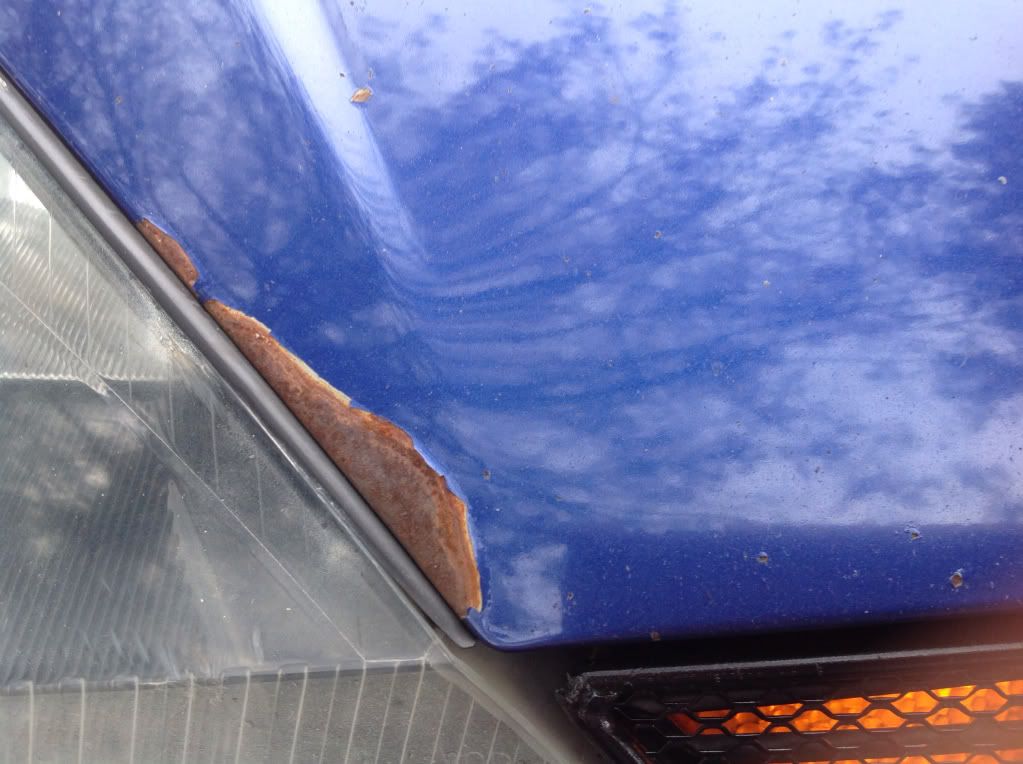 my license plate lights were broken and I needed some new bulbs. so instead, I wired some white LEDs in there and they look pretty good at night! also got a tinted license plate cover
the stock radio was completely broken and I was eager to hear the sub so, I pulled the head unit out of the ZX3 and it plugged straight into the SVT all except the sub.. my ZX3 had no sub so I figured I would have to do some custom wiring... heres me at night staring at the wires hoping I would get some ideas...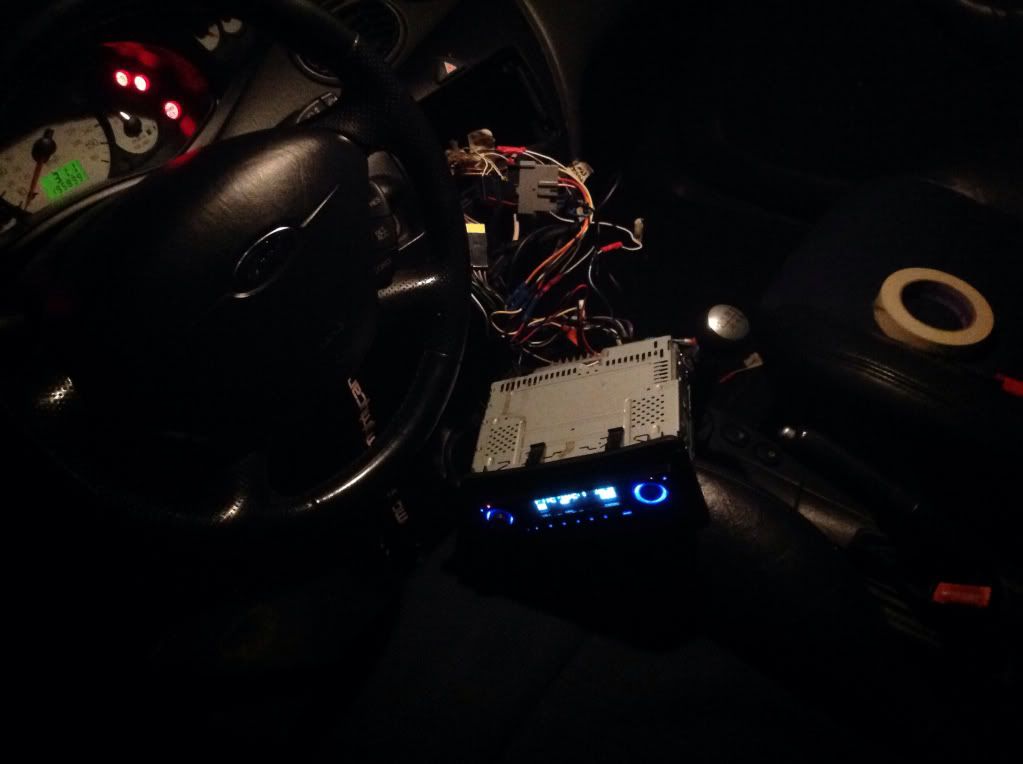 eventually after using a thread on FocusFanatics, I found what wires needed to be spliced!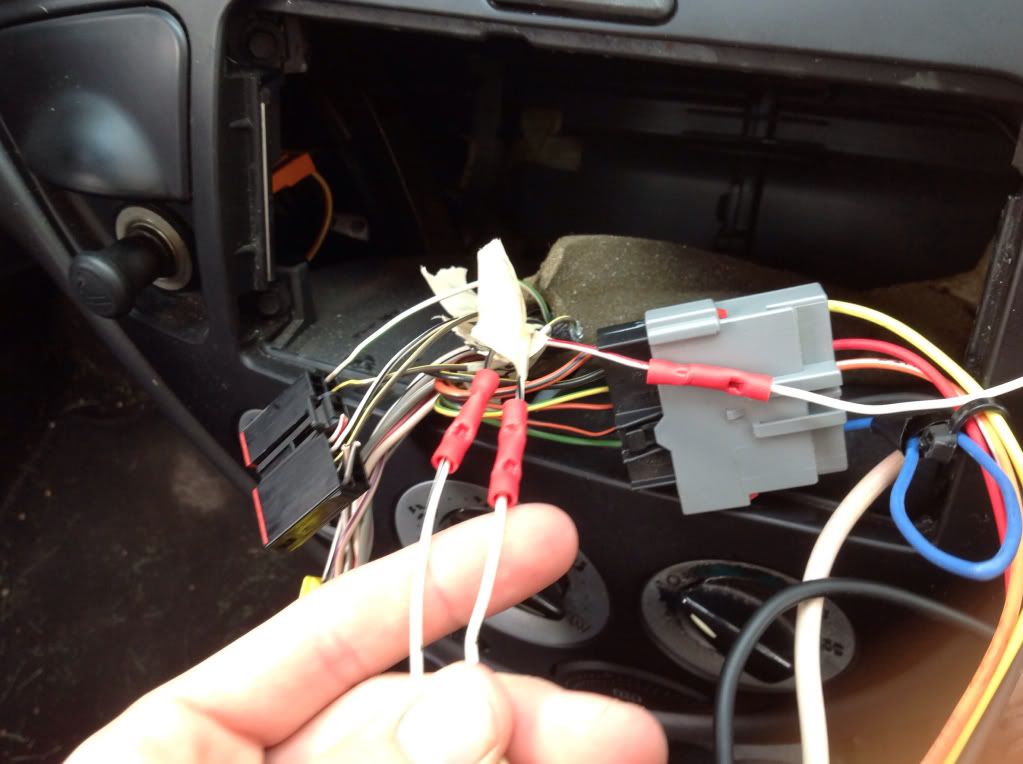 and it worked! I was super excited to have a sub and drove around in the middle of the night rockin out.
both of my foglights were smashed so I picked up a set at walmart for $20 bucks! I had to get pretty creative in mounting them but the fit perfectly! and they really do light up the road for quite a distance!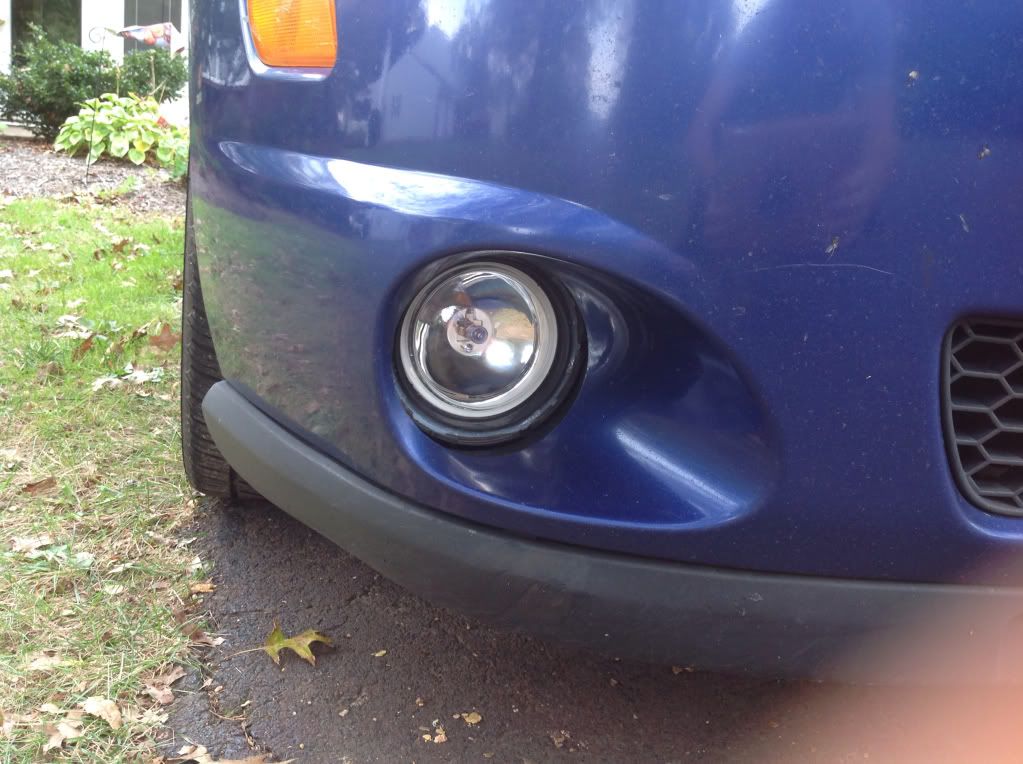 from the back: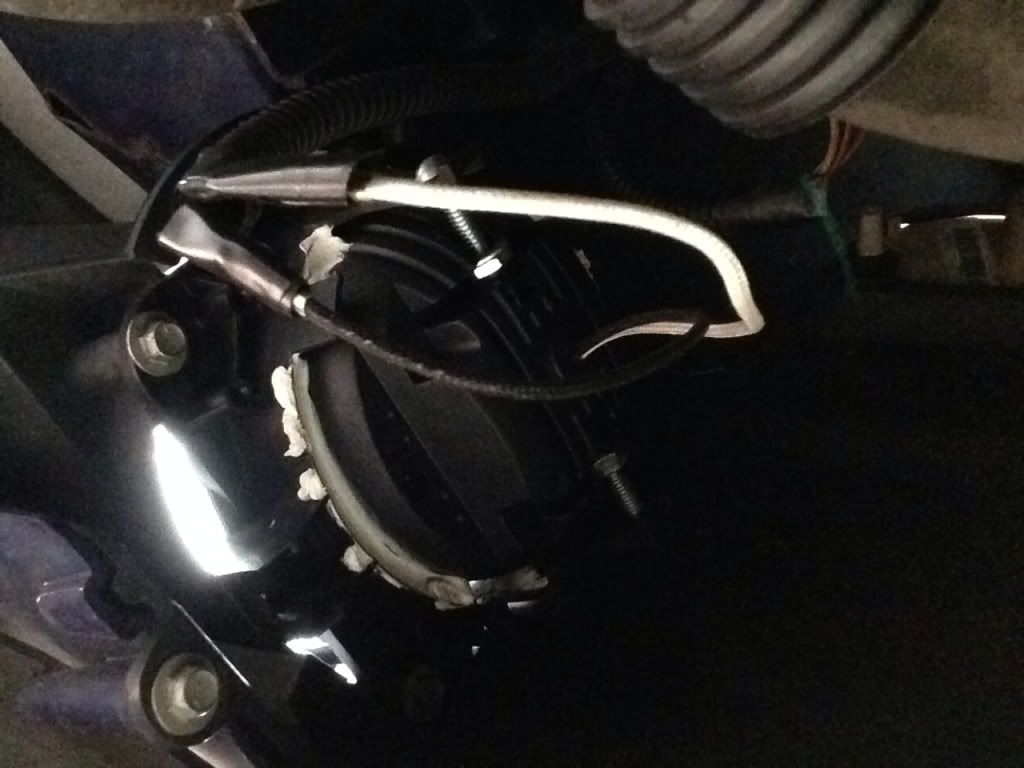 then I did the foglight mod and put a fuse in there so I wouldn't melt my entire wiring harness.
I also did some headlight sanding and buffing with a 3M kit. the pictures don't do justice but lets just say before, they were REALLY bad, and after, theyre not as bad.. haha but I was impressed. Before:
After: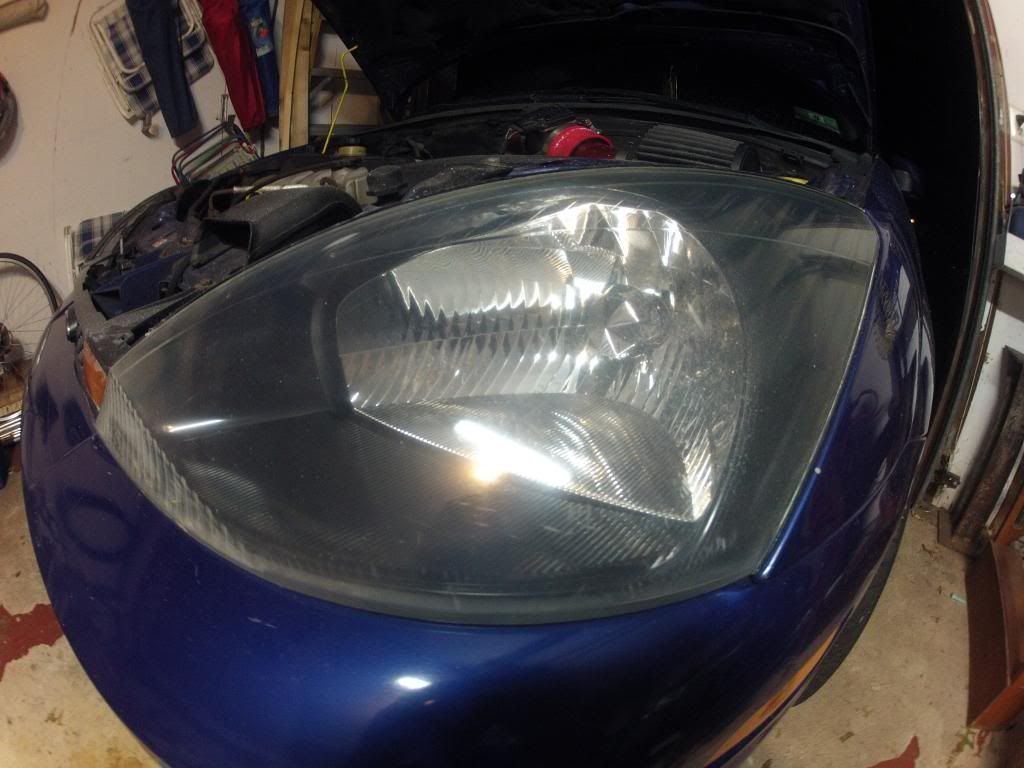 then while on vacation over the summer, I found an AEM cold air intake at a yard sale and bought it for $10! after another $10 coupling and some hacking with a saw it was on! I was super excited about this because it really gives the car a throaty growl! I don't feel any performance gains but I do love the sound. while installing it though I discovered my stock filter was literally drenched in oil so it was probably about time for a change anyway.
my stock rims were pretty scratched up so I decided to experiment with plastidip and I always liked how blue cars looked with white rims so I went for it!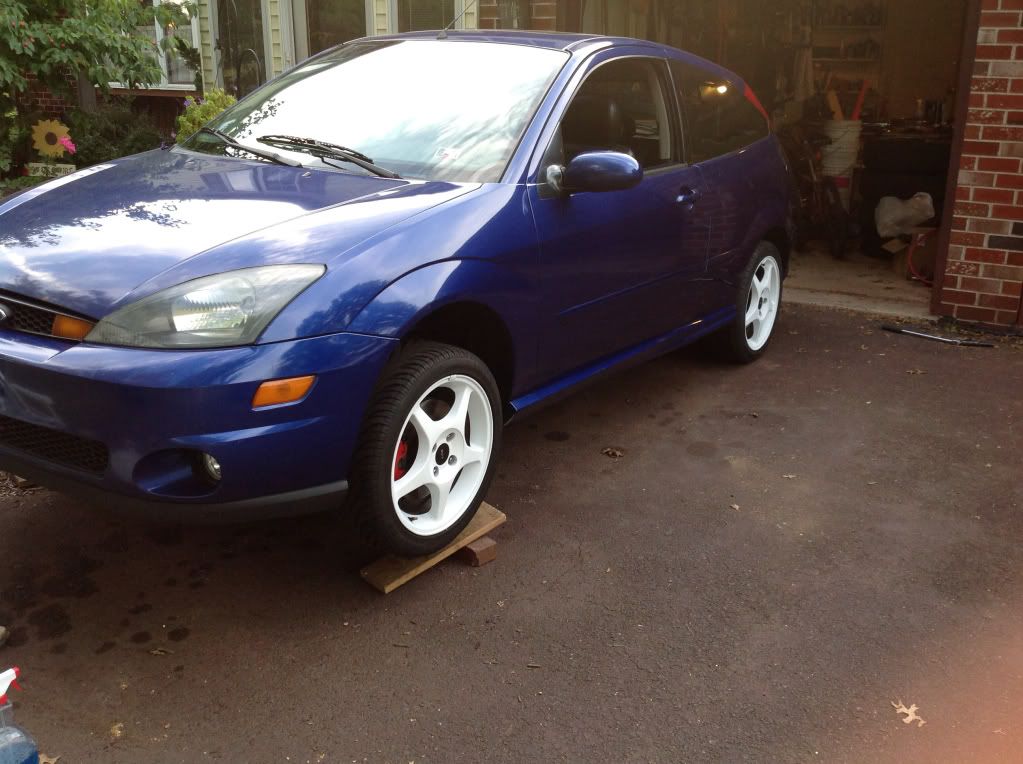 oh yea and some time in there I painted my calipers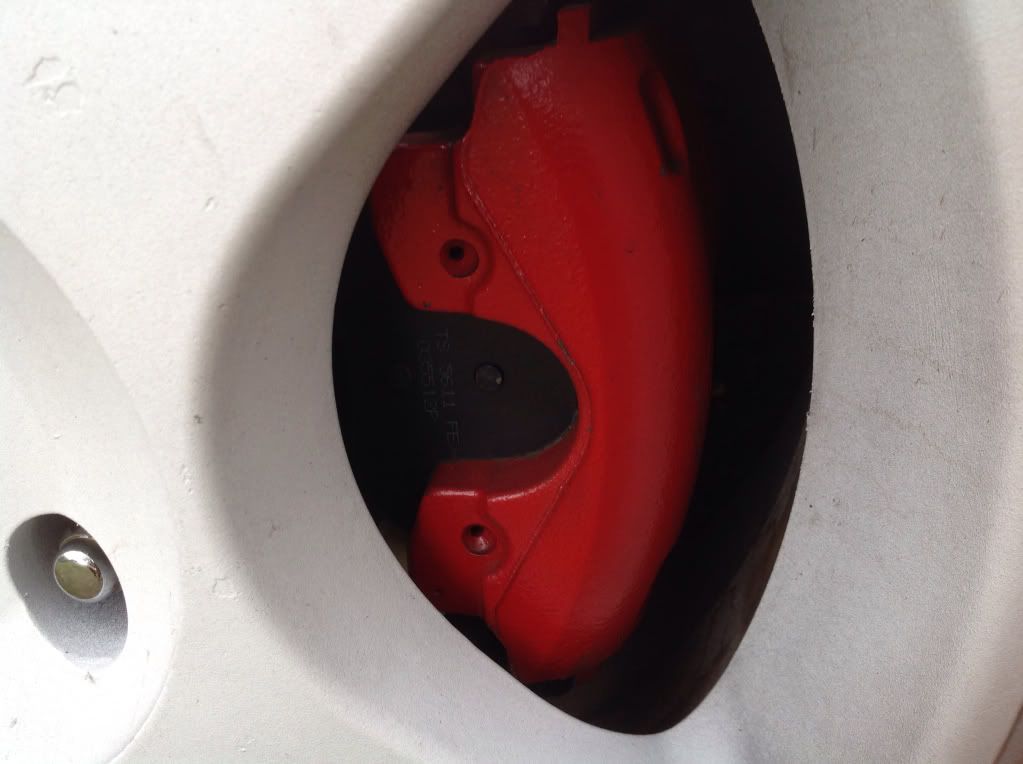 more of the white rims. I like them!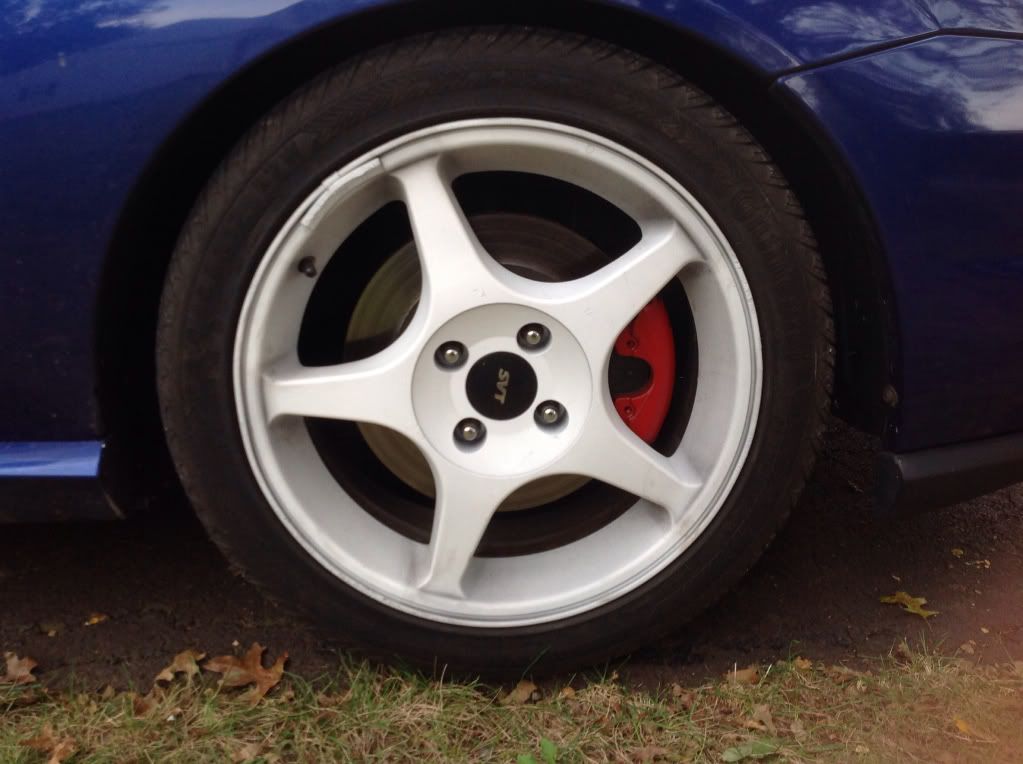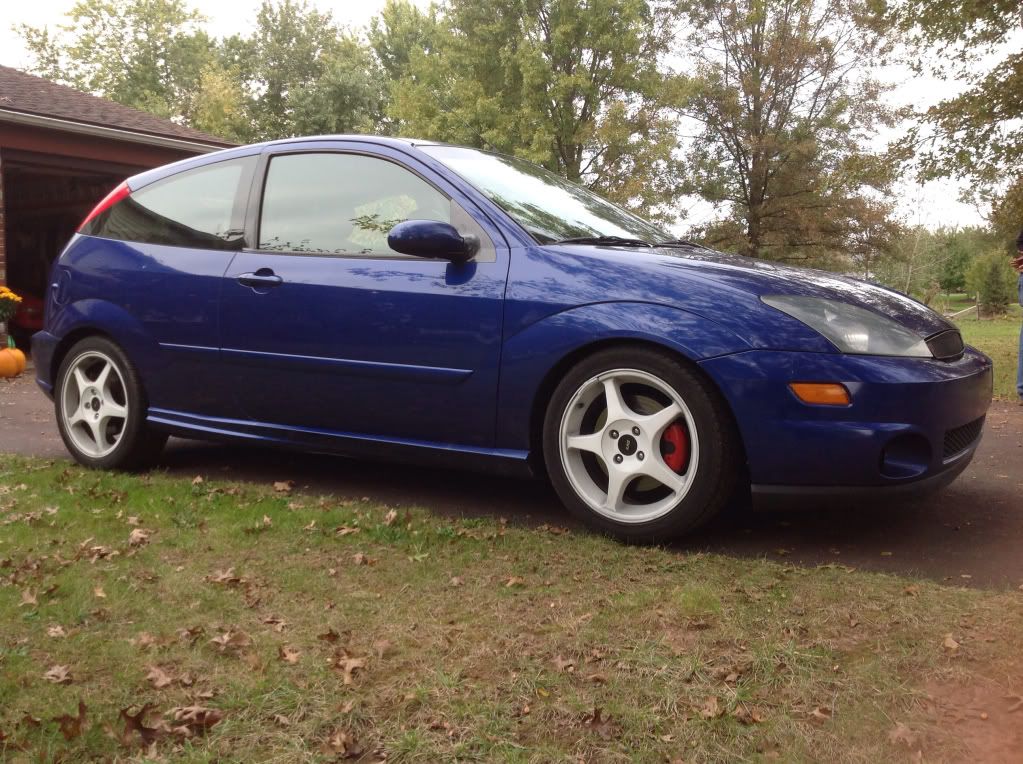 got the badge too
I had some extra LEDs from my license plate so I wired them up and suck one strip in with the sub: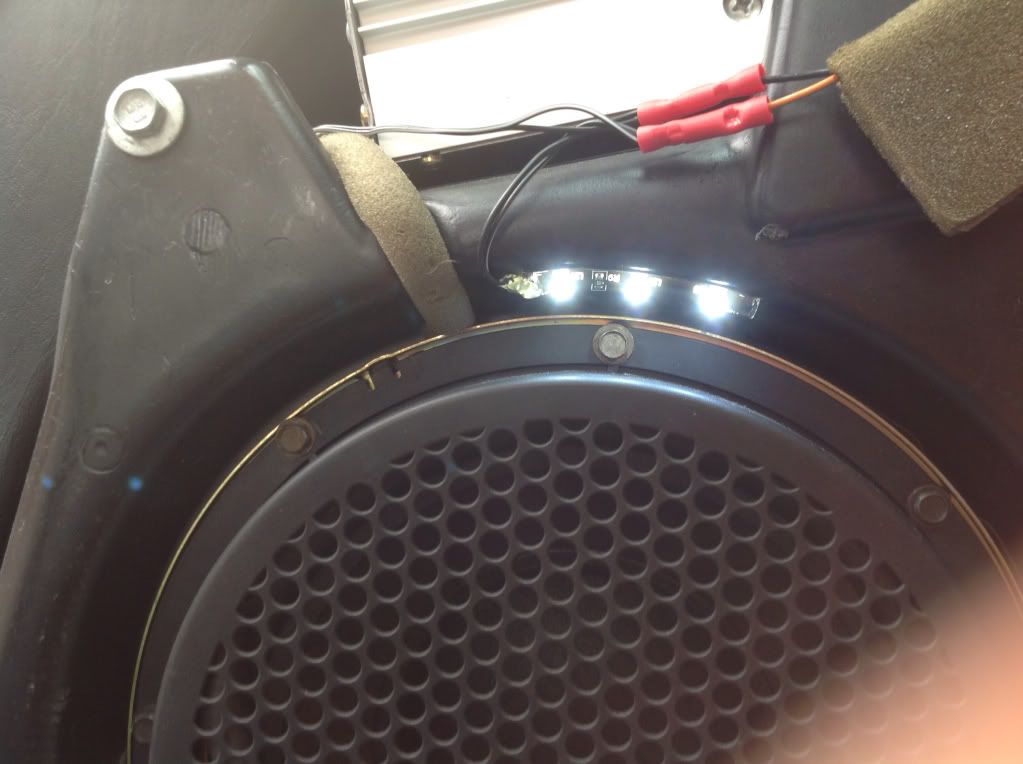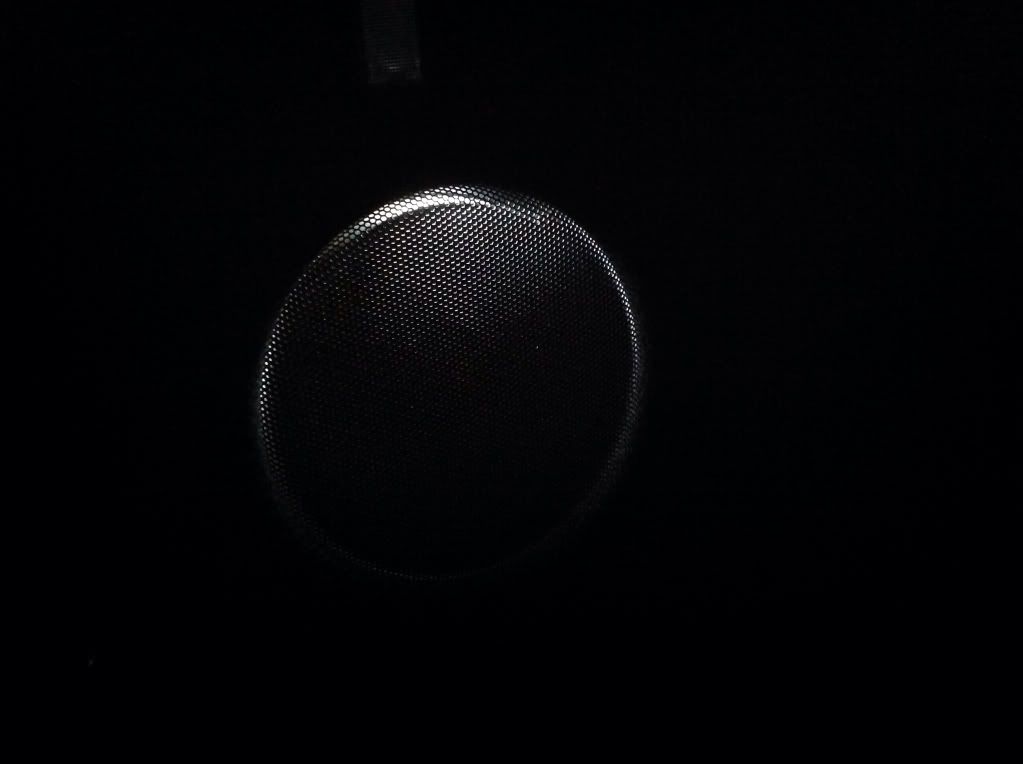 and the other strip on the other side of the trunk just to illuminate things at night a little more. these come on when the trunk is opened.
at this point I really liked where the car was going but there was one thing that I always thought would be a cool edition and that was a badgeless grille. I wasn't sure how to remove my ford emblem without leaving a black circle or a hole there and I wanted a nice uniform finish. SO. I decided to get creative with some metal and a welder and see what I could come up with!
Me welding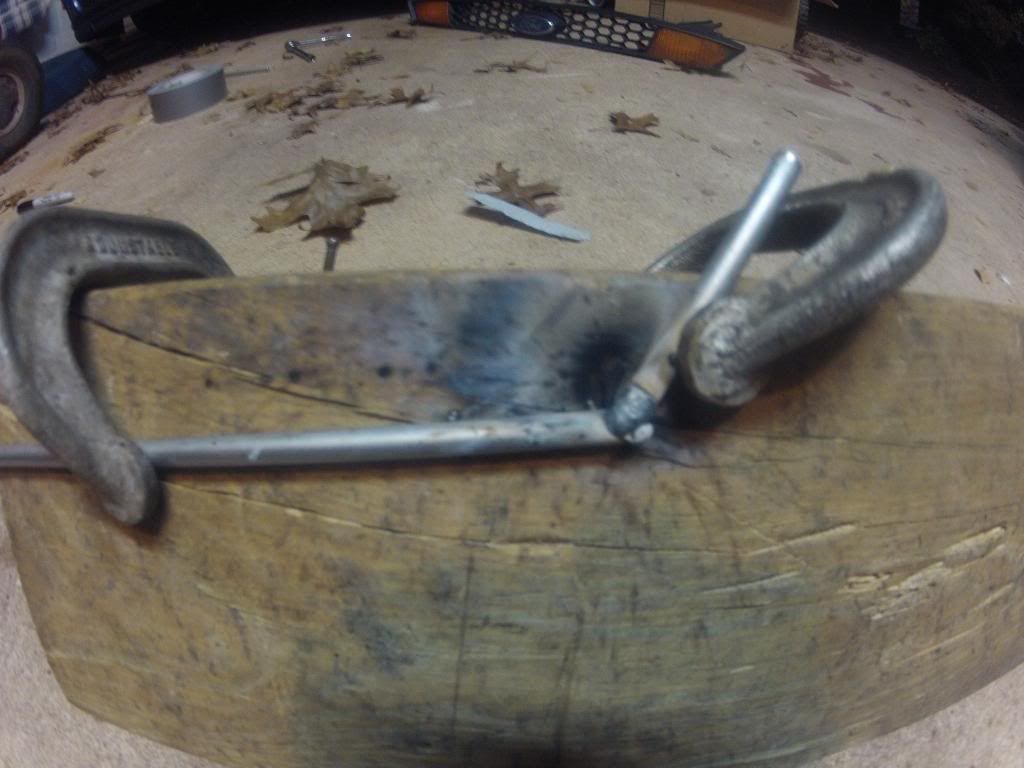 And again welding at night when i probably should have been doing homework.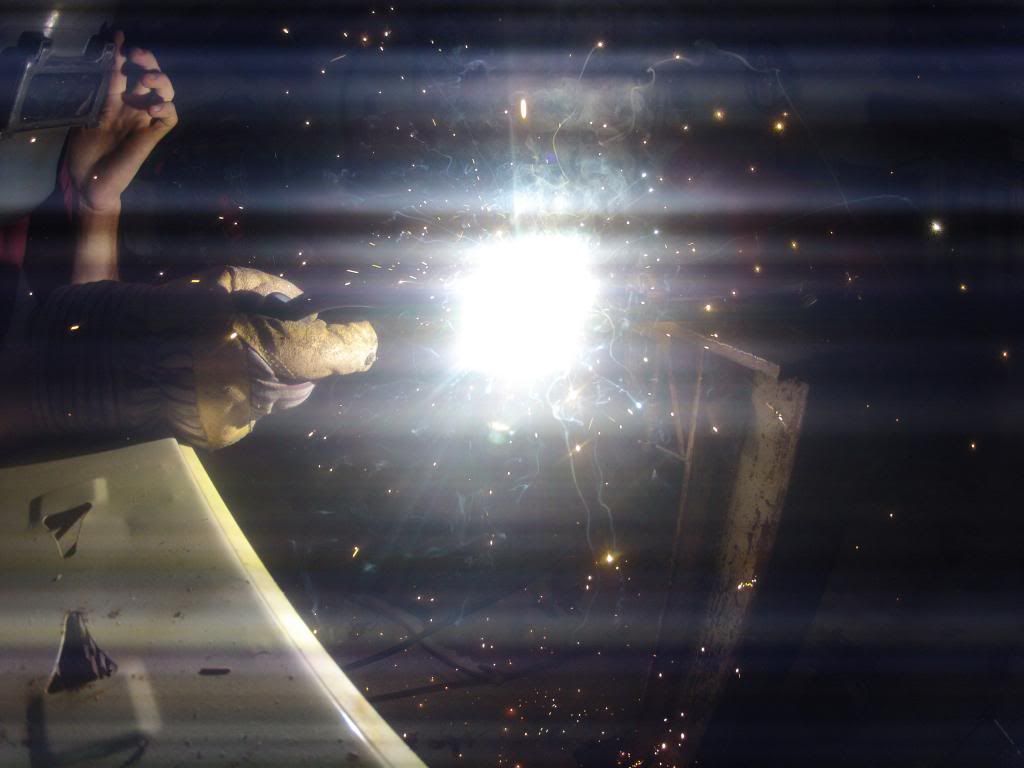 And heres the frame! It took much longer than i expected it. To and i had to grind and reweld multiple times until all the bends and angles were right and it fit nicely between the bumper and hood. I was starting to get excited as the grille was beginning to take on shape!
Then i got some metal mesh and cut it to shape. It was too thin to weld directly to the frame so i had so weld some small pieces of roundbar behind the mesh so that it would stay on. It took a bit of time but it worked out.
Couldnt help but to set it on the bumper to see how it looked. It was lookin pretty good and everything lined up good enough for me!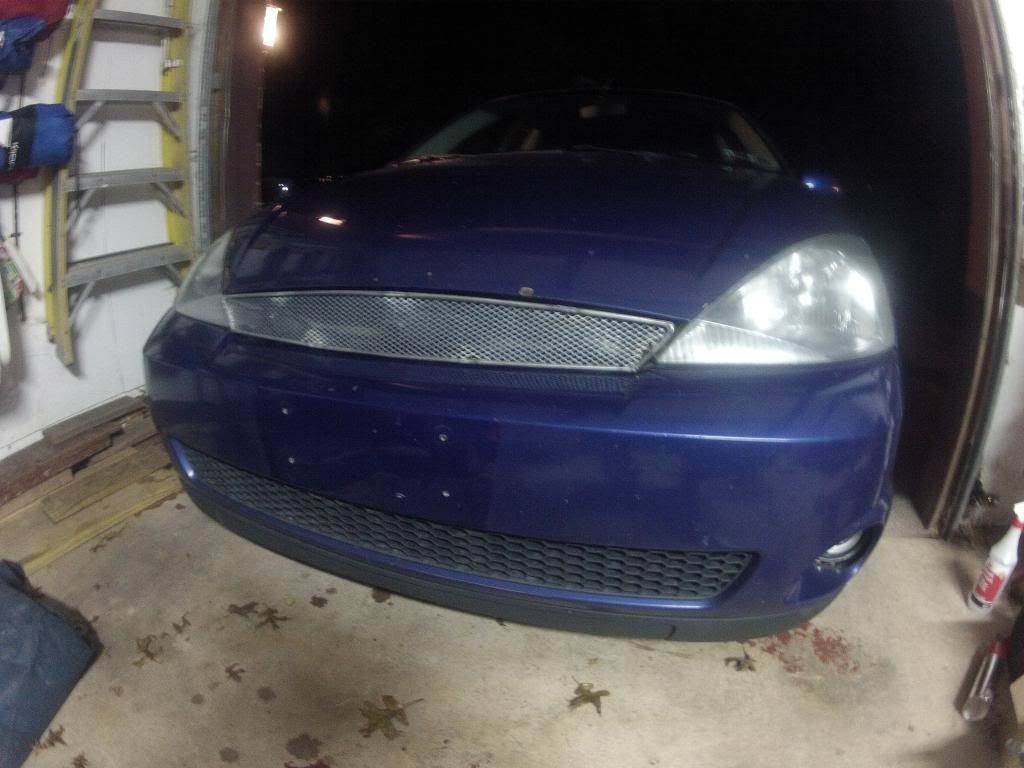 I welded some brackets on there and hit it with some black paint!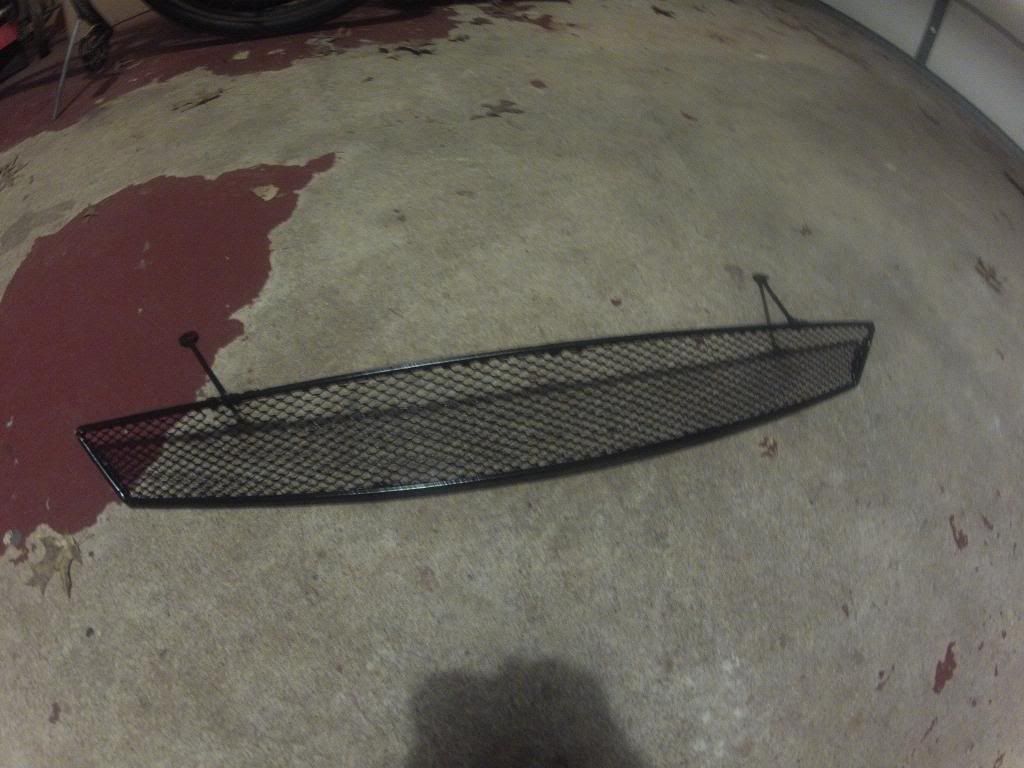 And its on! looks nice!
I had to chop up my old grille to get the blinker housings. I mounted them right behind the grille and they look pretty good.
The grille turned out better than i expected and for $15, id say it was a win! And that brings me up to where the car is currently! Its been alot of fun so far and i hope this is just the beginning! Feel free to post any comments, questions, or suggestions. Future plans/dreams for the car are some proper lowered springs, nice deep sounding exhaust, (borla?), window tint, roof rack (maybe something custom made), sanding and actually painting the rims, blue gauge and HVAC lights to match the radio and the whole car, and just general upkeep including sorting out that coolant leak somewhere... Anyways, thanks for reading and i will continue to update you guys as i do little things here and there. And hopefully the car lasts me for many years to come!