Good afternoon guys,
I just wanted to introduce myself and car to the forum. I bought her roughly a week or so ago and have been enjoying her ever since! She was quite dirty when I received her and still needs a couple things done for me to be completely satisfied but like all good things, it shall come slow which I have no problem with
. I honestly have NEVER been a fan of any beige color always labeling it as a grandma car but it has grown on me just as the car has and I'm enjoying her for what the car is, a great nimble, economical which will hopefully save me some $ on the long run! (Switching over from a 4.6liter V-8 Mark VIII is a big difference! Can we say, MGP?!).
So onto the car, immediately as soon as I got her I tried diagnosing any and all problems, what I found is it needs some kind of front suspension work and that's literally about it (besides your average maintenance of course). I went to Advance Auto Parts and spent a pretty penny on some parts (Fuel filter, Cabin & Air filter, Oil drain plug, Sea Foam and some good ol' Lucas Oil Stabilizer). After I did all the labor on the car I took her to get her oil & oil filter changed to finish up the small tune-up. She is now running like a CHAMP!
I enjoy driving her on my commute to work (30miles each way) w/ the sunroof open, wow, what a rich feature to enjoy in Miami.
So below are a couple of pictures I took of it before & after the tune-up & clean, the PO was a freaking pig...
Exterior wasn't too bad...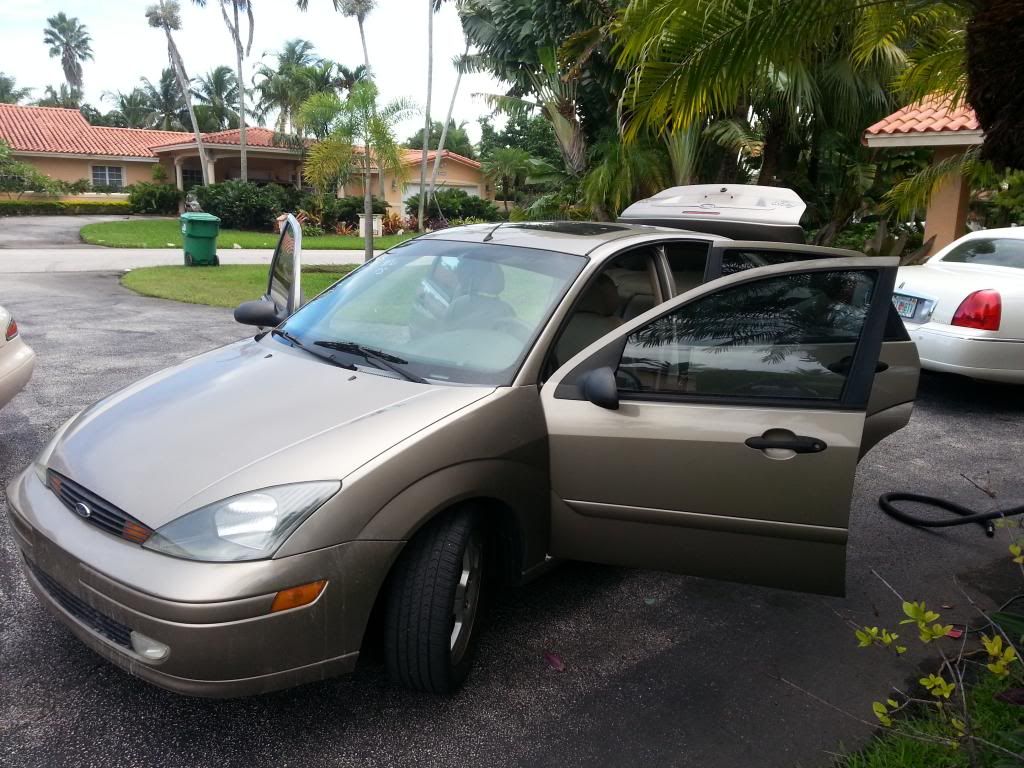 But the interior...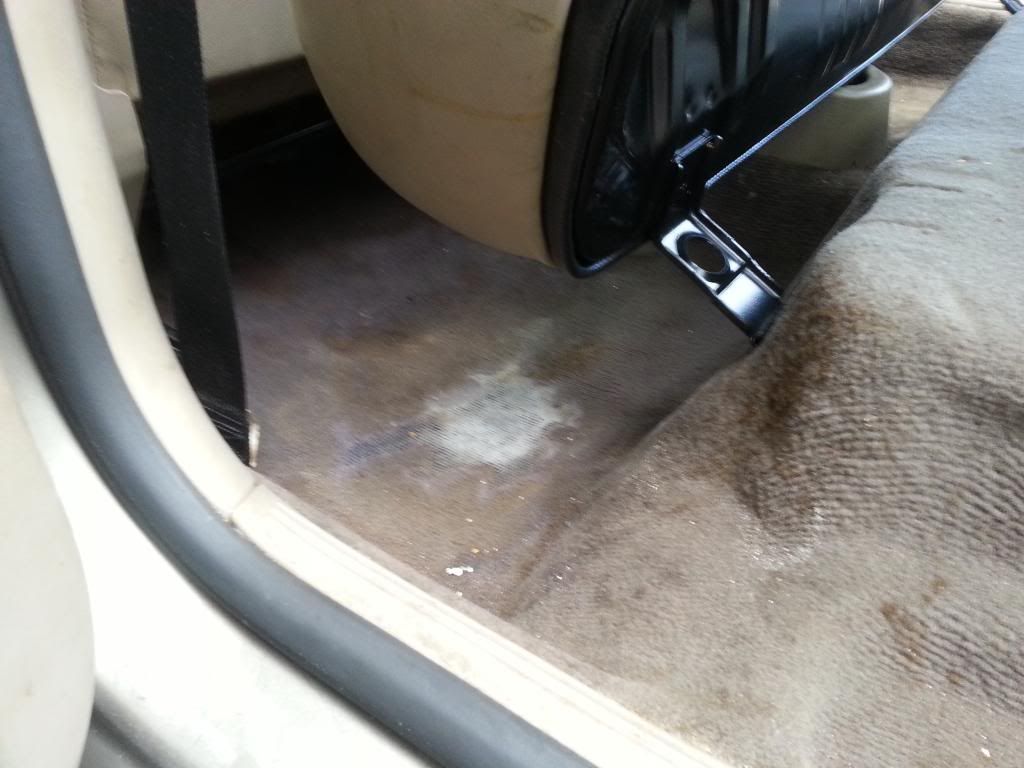 I didn't know chocolate could turn to ash until I cleaned this car...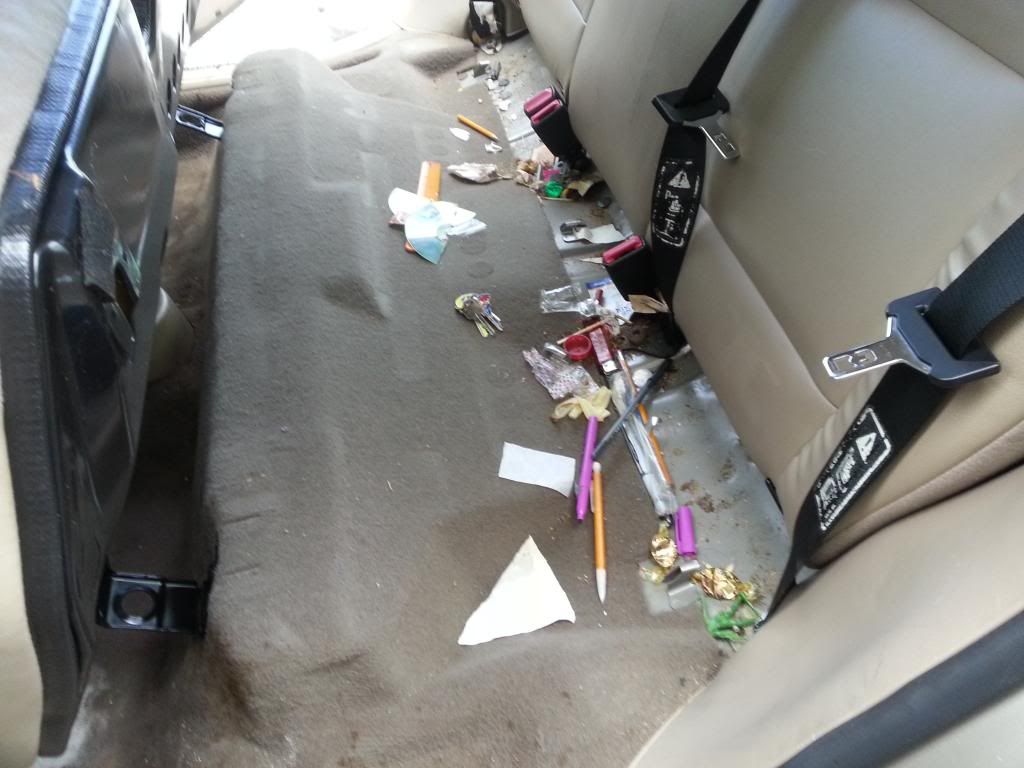 Some of the still dirty engine. (btw what ways do you guys clean your engines? I'm just curious but I usually degrease/soap the bay and dirty parts and wash her down spraying her with air pressure to try and keep the engine bay from staying wet for too long)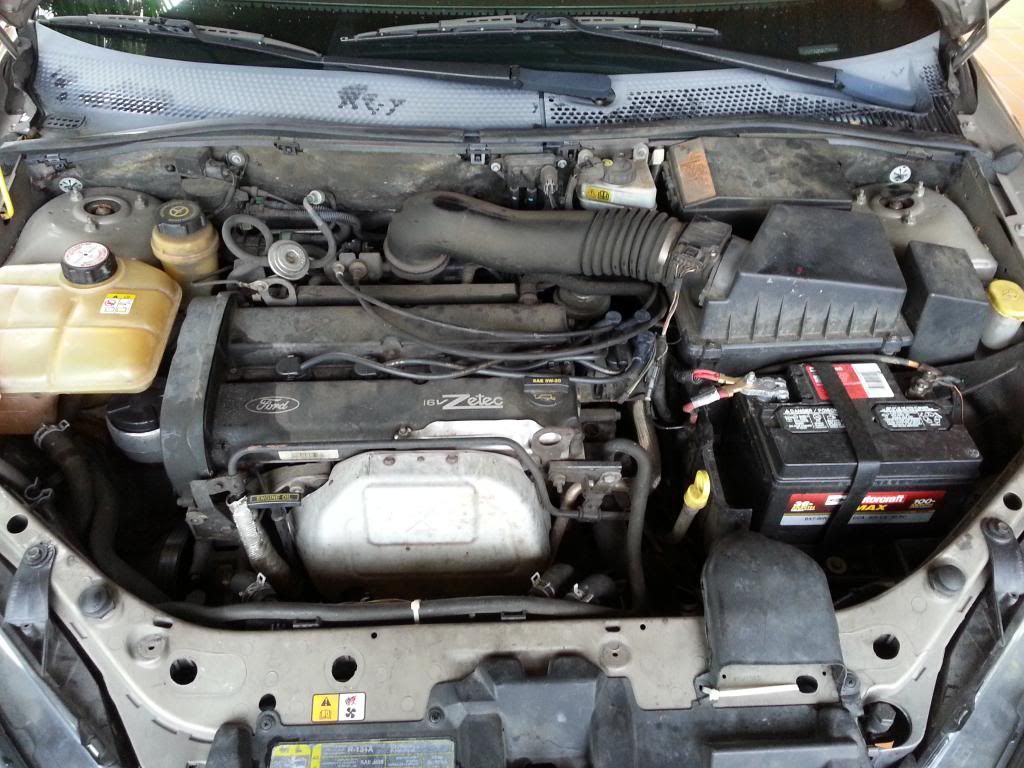 I busted the damn EGR sensor while trying to find a hose to suck the SeaFoam through... Not that one! lol (part already on it's way)
"The tools"
& results...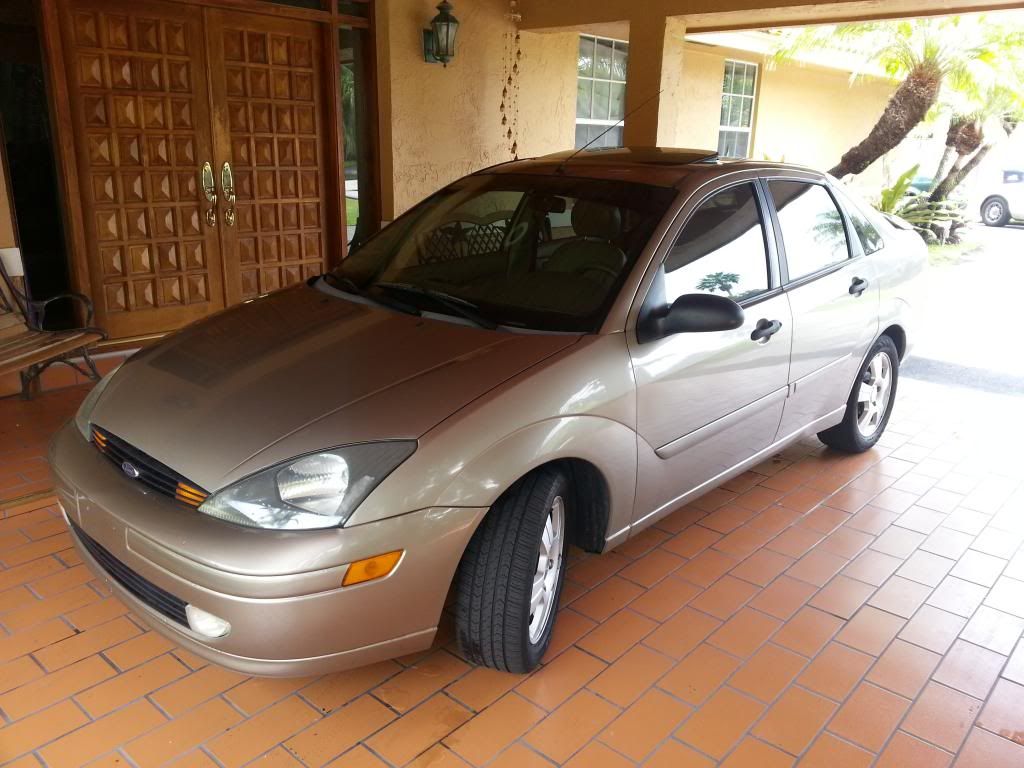 *Still haven't taken pics of how the interior turned out but don't worry, I wouldn't be driving in that pig pen so you can rest assured its A LOT cleaner.
Bitter sweet seeing her go... but man that V8 hurts with my commute
Now for the future I plan on completely restoring my headlights and converting them to HIDs, but the thing is I would really hate to go through all that work for them to be in this housing
I'm going to sand them down and buff em out but what can I do about the condensation??
Also, I've read that the SVT suspension is probably the best bang for your buck suspension upgrade you can do; I don't plan on modding the cars performance by any means (well, depending, if there's a MPG increase that helps with performance and is at the right price.... why not right?!) but since I need to redo my suspension, or at least fix a couple things under there why not? Can anyone let me know what else besides
this kit
do I need?
Thanks for looking and I look forward to "foruming" (is that even a word) with you all!
Best,
Elvin