Tail tint! make sure you have spray bottle, squeegee, hair dryer, and towels.
did the first half only because was afraid of the contours on the big part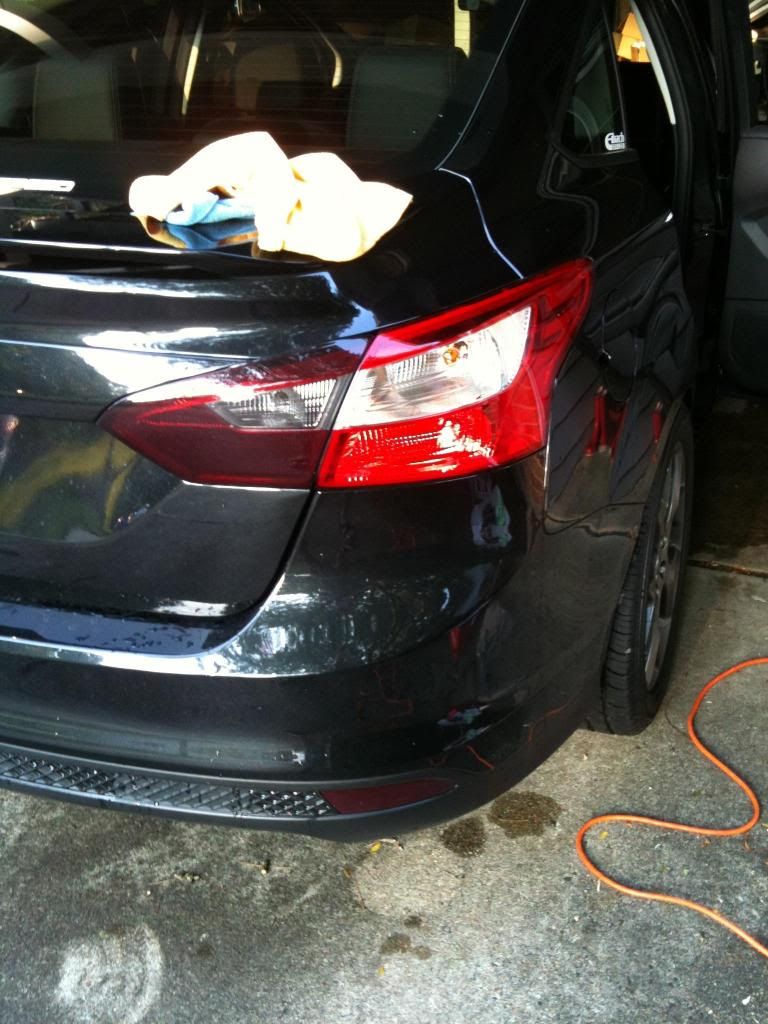 it stayed like that for a few weeks until i found the balls to do the rest - scary contours on the big part. tint kit came with precut's for the lower deflectors too.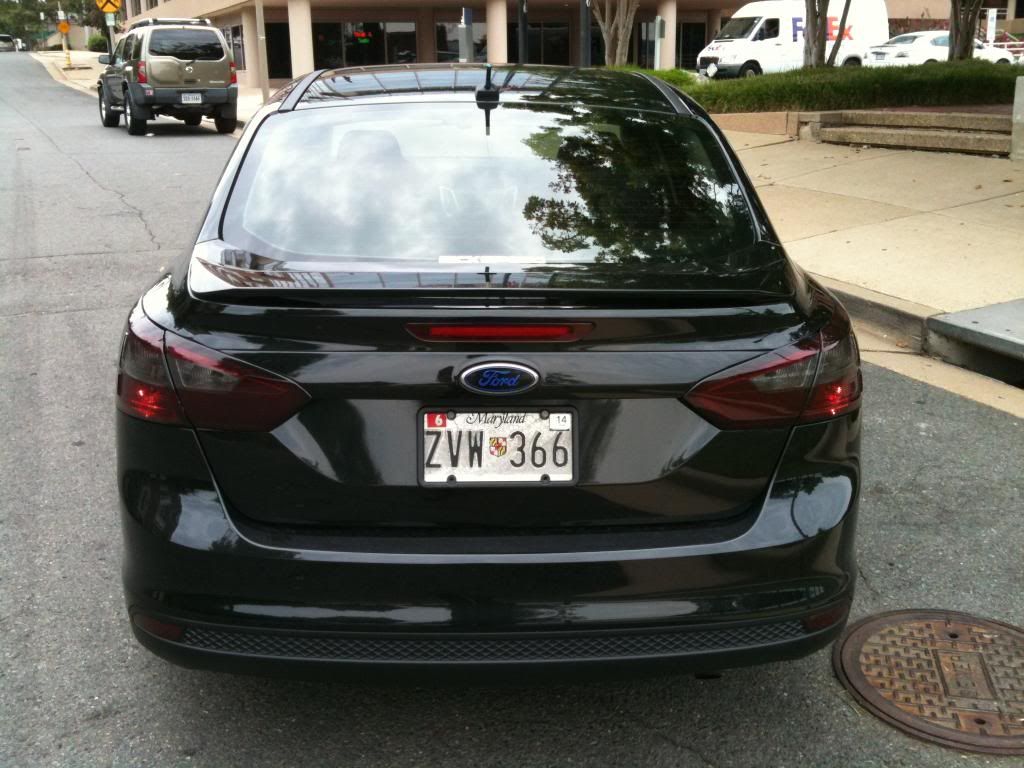 *note about precut tint. I still ended up having to stretch/cut mine anyways so I will use sheet vinyl next time - it will be cheaper and faster (in some ways) and likely easier to work with since you don't have to line up any edges.
and now time for lighting!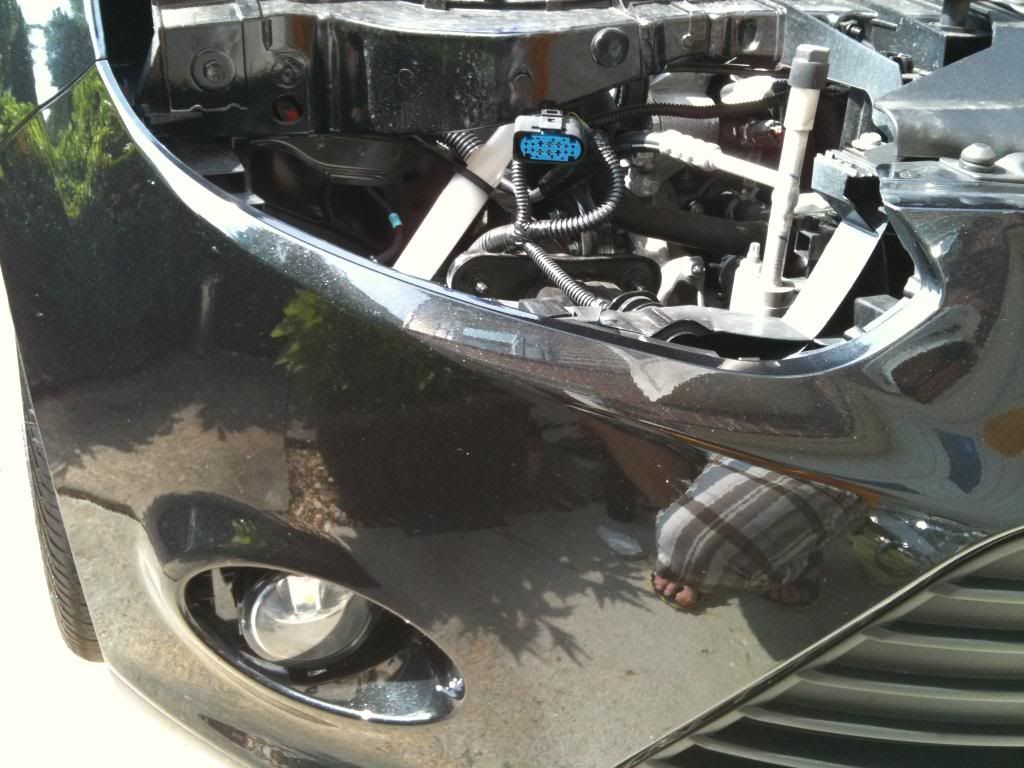 I put in Crystal Vision Ultra for lows and Euro Dezigns 8500k halogen for fogs: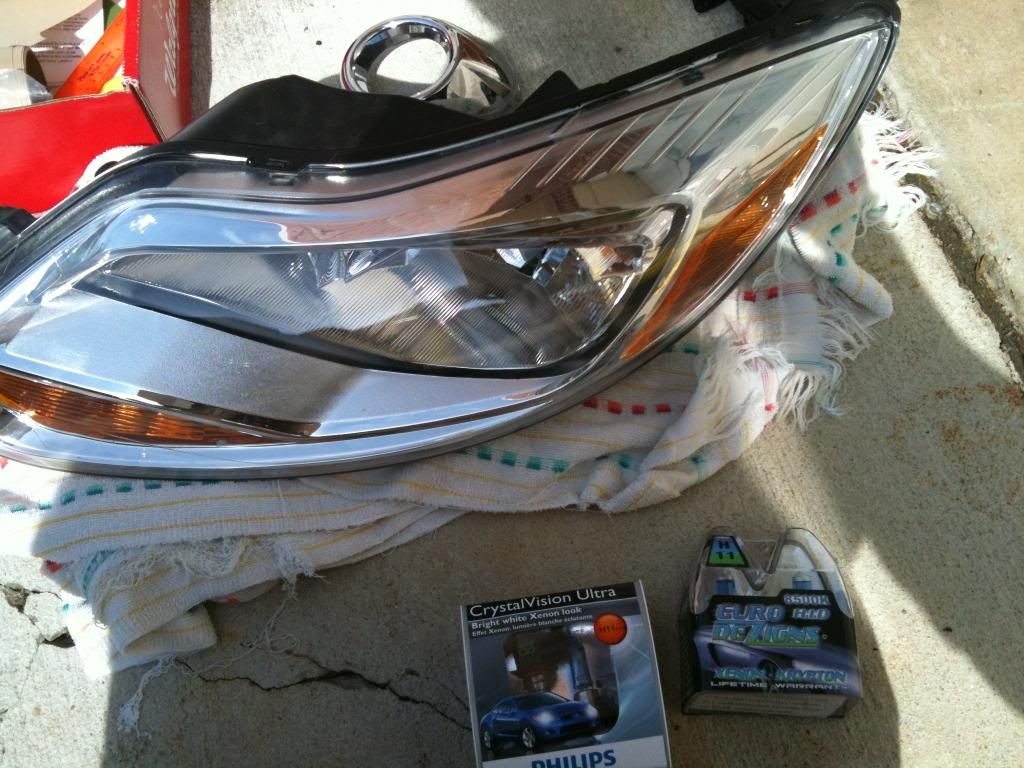 also R-vinyl blue smoke fog cover. It's a sheet and I did it myself. just cut with a razor. Applies the same as tail tint.
and voila! this pic is with both the 8500k bulbs
and
the blue fog covers. I forgot to take a picture of them independently. O well it looks amazing anyways!
I also decided to try dipping my fog bezals blue:
fogs on:
fogs on and parking lights on: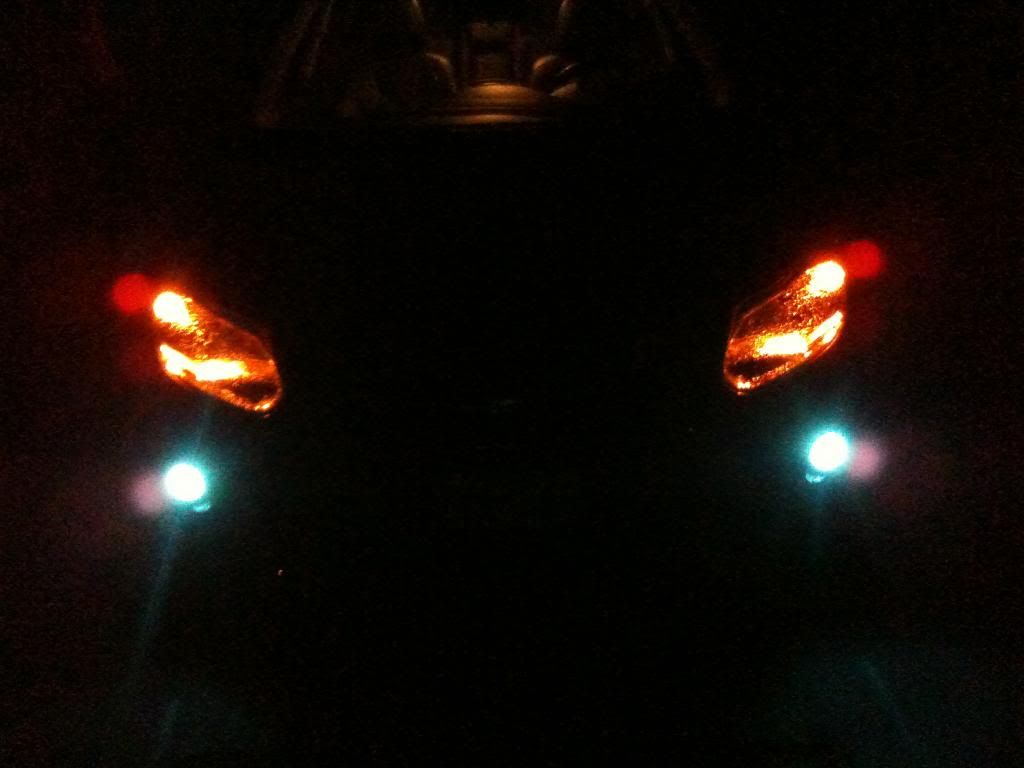 all lights on: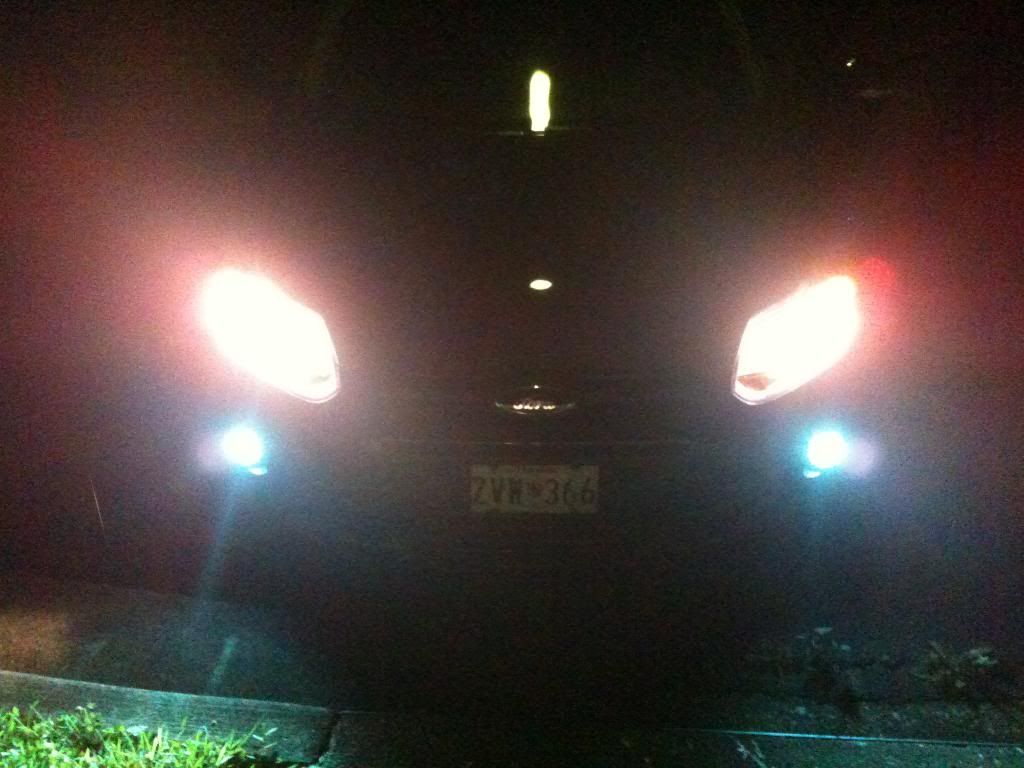 it stayed this way for several weeks. The last couple weeks I made some changes:
blacked out fog bezals (semi gloss). as you can see it's already chipped up. (damn Norther VA construction!
) I did 4 coats of black and like 3 coats of clear but still not enough it seems.
and "cool blue" (white with blue tint) LED parking lights! (the pictures do not do it justice, of course. They are bright but not this bright in person.)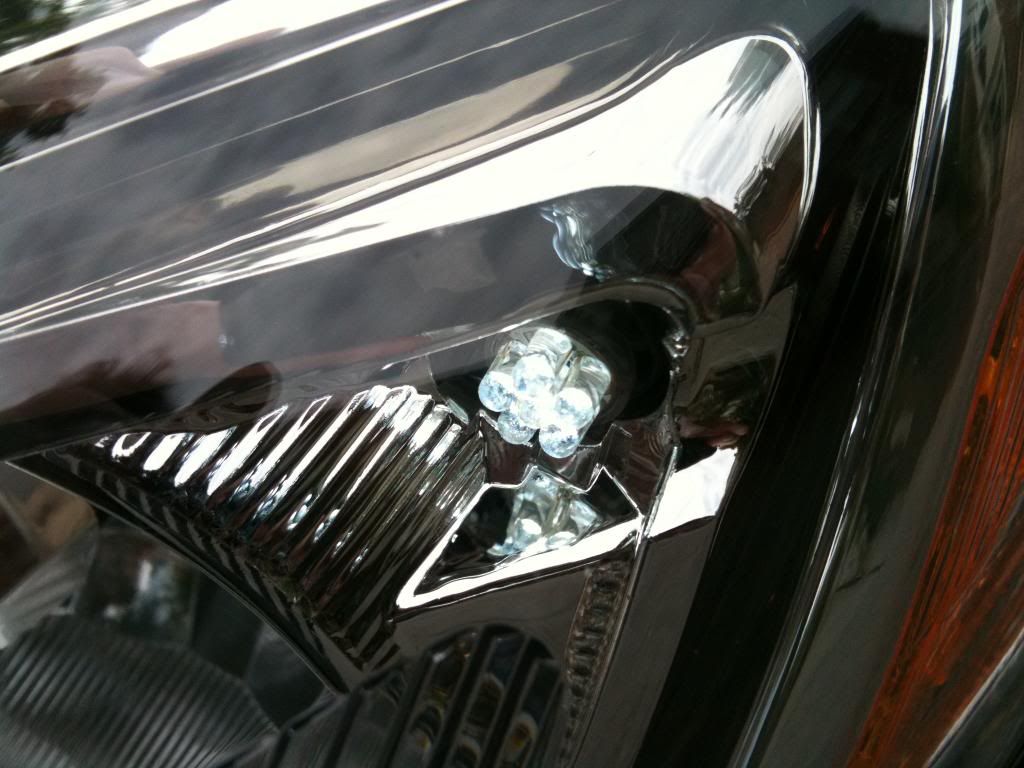 a cool view of them from the opposite side of the car... look like glowing HID's!
all the lights on: