Quote:
Originally Posted by
DustyAlex
Awesome build, doing all the things I wish I had the time to do and funds :P Did you notice any difference in the light going through your tint for the tail lights since everyone is against the idea. Keep it up, looking forward to the rest of your build. Got more looks than my car ever did
thanks alot Dusty
I really like your blue led corner lights! I actually bought those too and tested them but never used them because it's illegal in VA/MD as far as I could tell, but the "cool white" is still blueish and is almost as cool haha . As far as the tail lights go - no problems because the stock bulbs are pretty bright and Lamin-x says that the gunsmoke tint only has a 12% light output reduction. It looks pretty dark but the lamps reflect just fine too. A lot of people go way darker and say they haven't had issues.
Is yours a Sedan or Hatch?
There is still some things to do to Shadowfax down the road.
Here is my current future mod list:
paint brake calipers [ black or blue high heat]
blue highbeam bulbs
tint headlights
LED dome light replace [yellow/blue]
LED trunk light replace [white/blue]
LED fogs, turn signals
exhaust, headers
I just plastidipped my wheels using black and blaze blue for the lugs (sry for picture quality)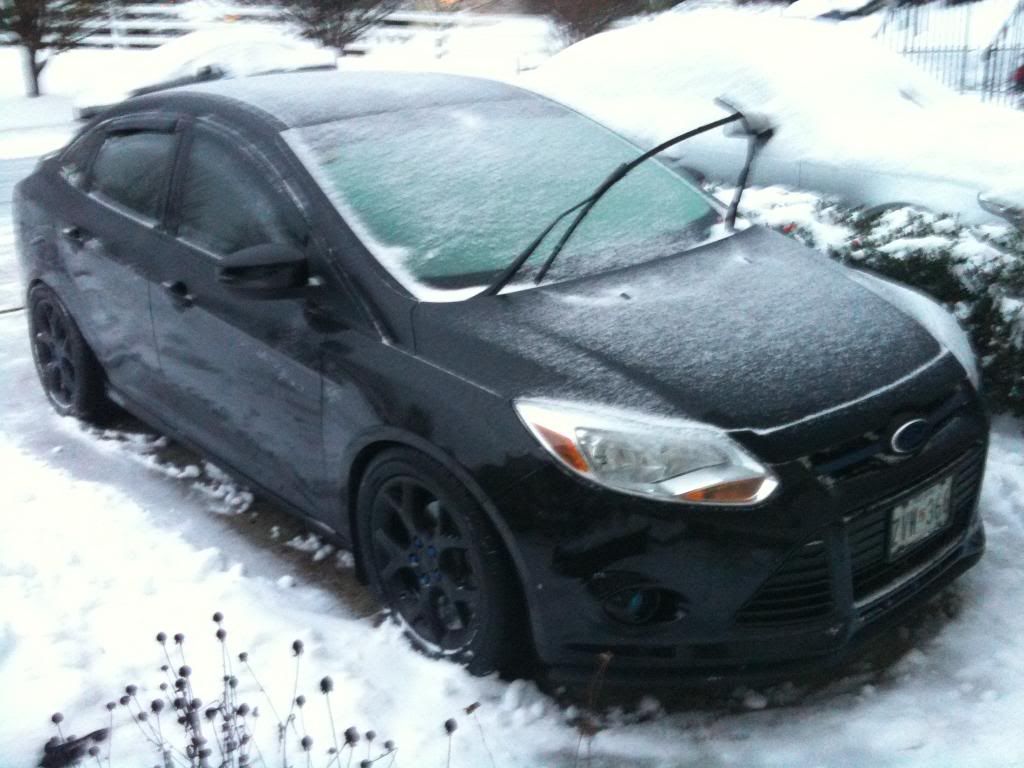 completely frozen over...