About 4 weeks ago my 2003 Mustang GT was hit and the insurance decided to total it out instead of fixing it. I bought the car right out of high school and had it for about 8 years. Pictures of him below.
My wife and I decided we needed a more practical car to replace the Mustang, as we will be moving somewhere that actually gets snow in the winter. My family is a ford family so we knew we were getting a ford.
We test drove a fusion but that felt to big for my wife to feel comfortable driving it. The fiesta was WAY too small. The focus was just right. After driving about 10 different '12 focus' we decided it was worth the money to spring for a little more car. The local dealer had taken the focus we ended up getting in on trade with 4400 miles on it, so its practically brand new.
Got it tinted the day after we bought it, 35% fronts 5% in the rear. No other big plans for mods right now, waiting on injected to release their CAI before I decide on what intake to go with. I'd like to do a tune but like other mods that will probably wait until we've had it for more than a week!
We named her Khloie and here she is! (Will post more pictures after I get her washed and waxed, its been raining every day but 1 since we got her)
Got her back from the tint shop
Picture on the hill when the rain cleared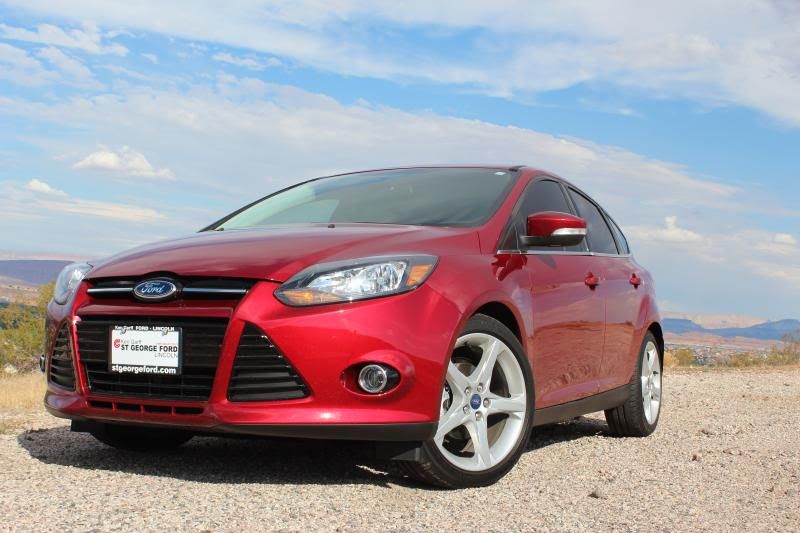 First bath, it rained the next day :(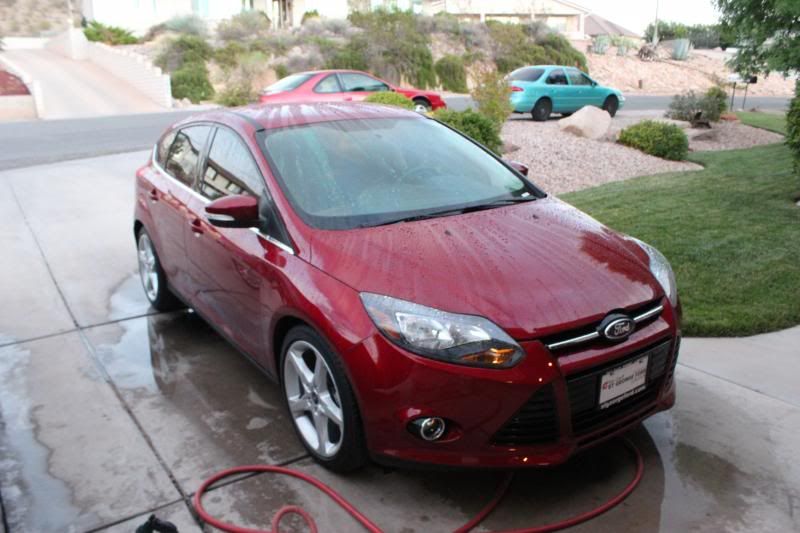 RIP Ricky the Mustang - 6/18/2013
All clean
Burnout Time!
At the racetrack. 14.368 @ 95.54 was my best in the car out of 34 trips down the track.
And the accident. Doesn't look bad from the picture, but both fenders are flared out pretty far and the whole front structure is crushed/bent. Didn't get into the engine at all tho.