I make this thread to alleviate all the complaints I get for not having a build thread. So...to those people (Duane and James)...HA!
I bought a 2013 PB Titanium Hatchback in September of 2012 after my 2008 Nissan Alitma decided to grow mold and make my family and I sick.
My insurance company eventually totaled it out. Megan was my contact with insurance and helped throughout the entire process. I, in turn, named my new Focus after her.
The day I brought her home: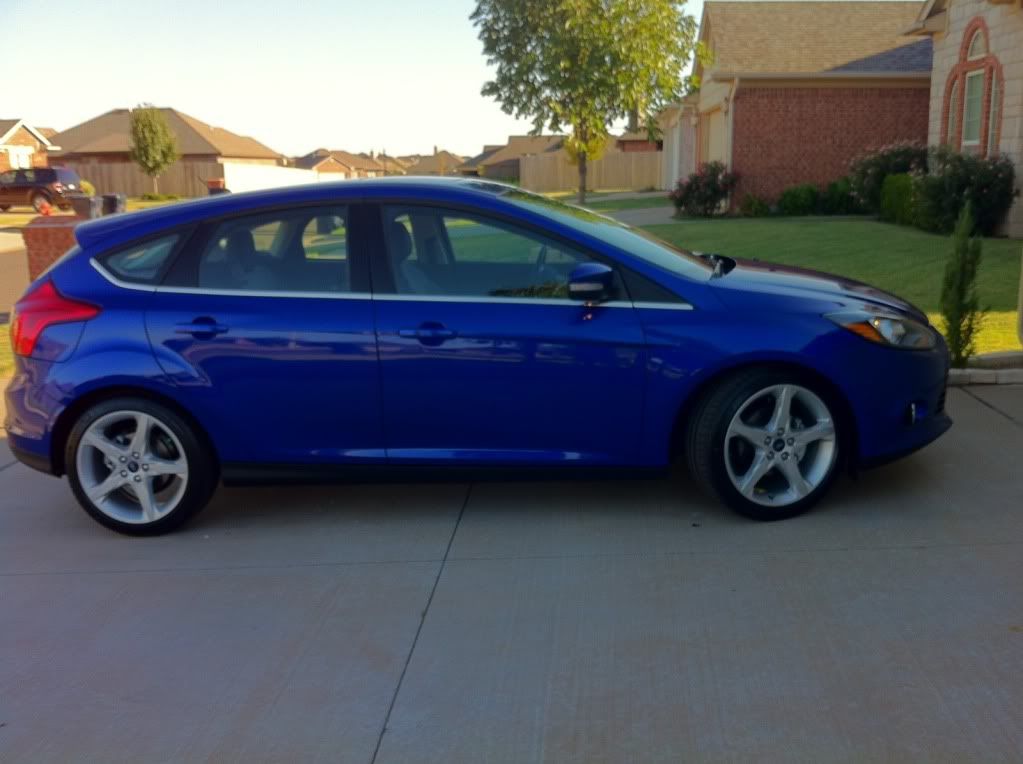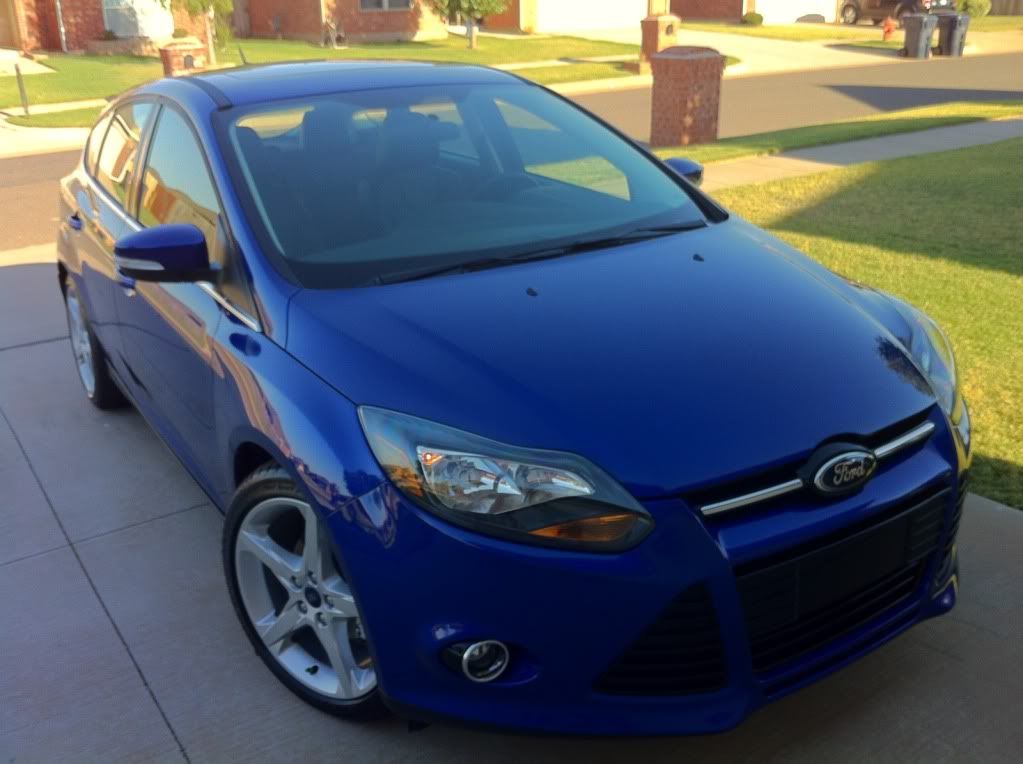 Having two little boys, and the fact that I work from my car, I promptly bought some Husky liners. As a matter of fact the mats arrived before the car: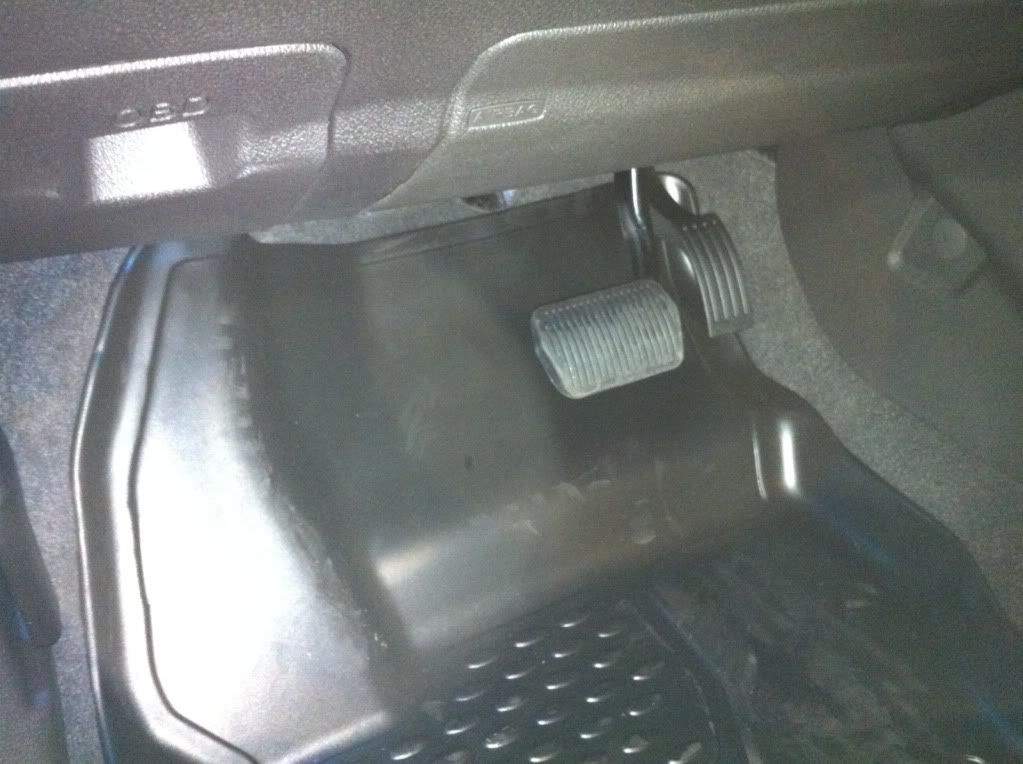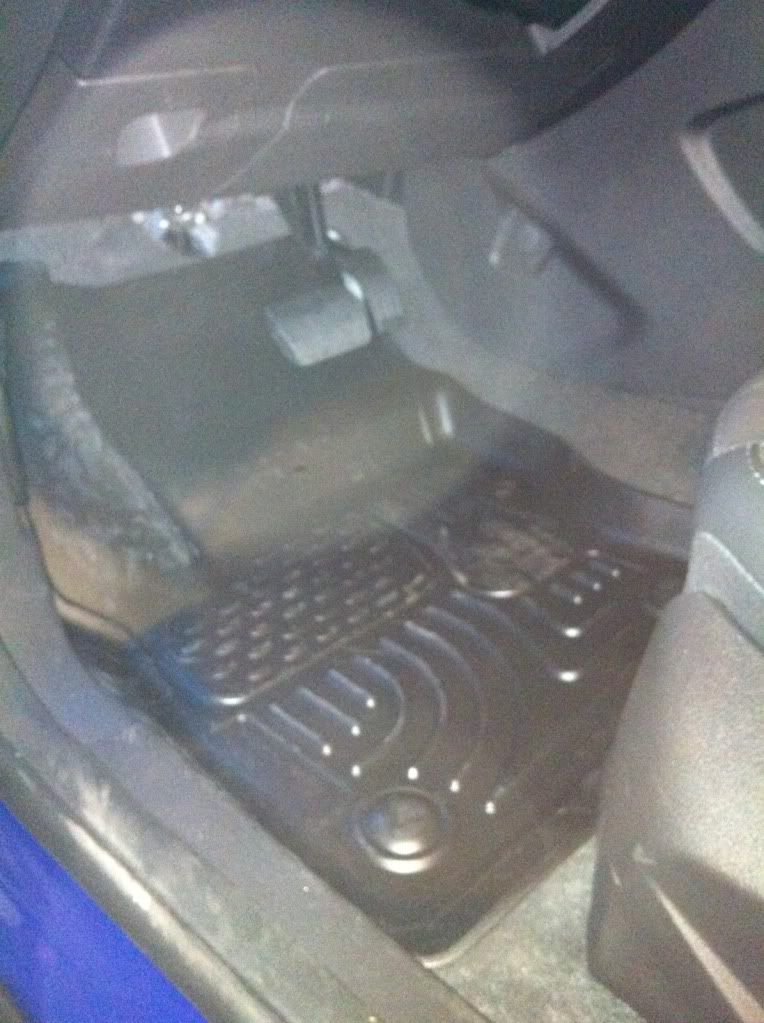 I also ordered some G2 caliper paint: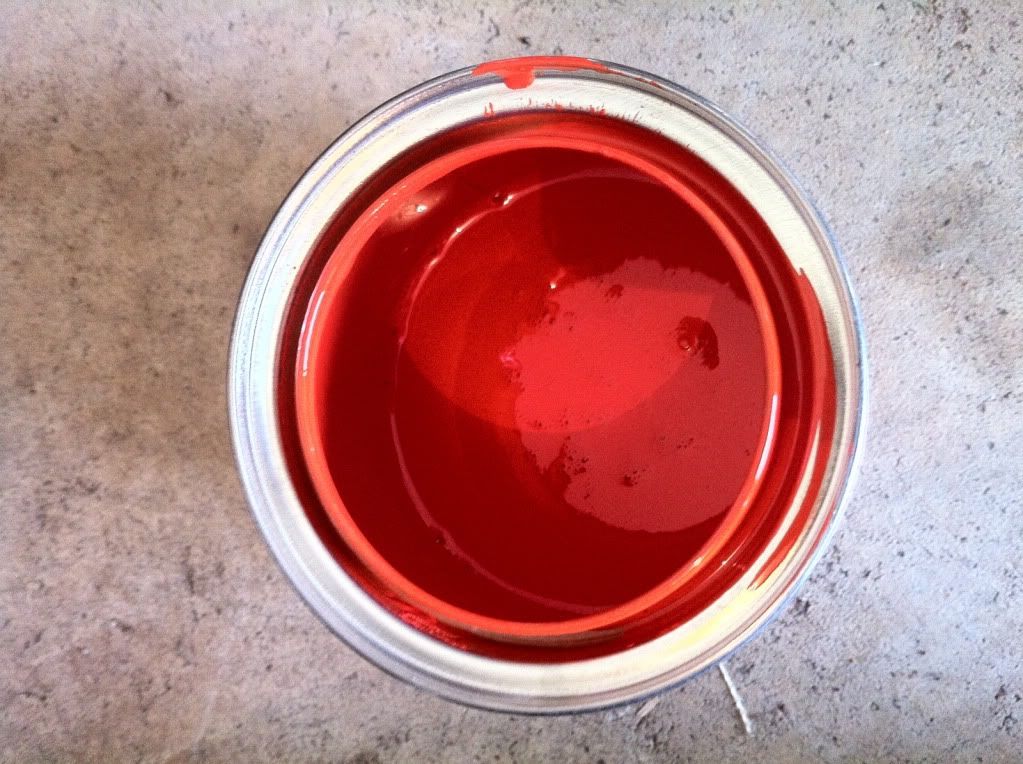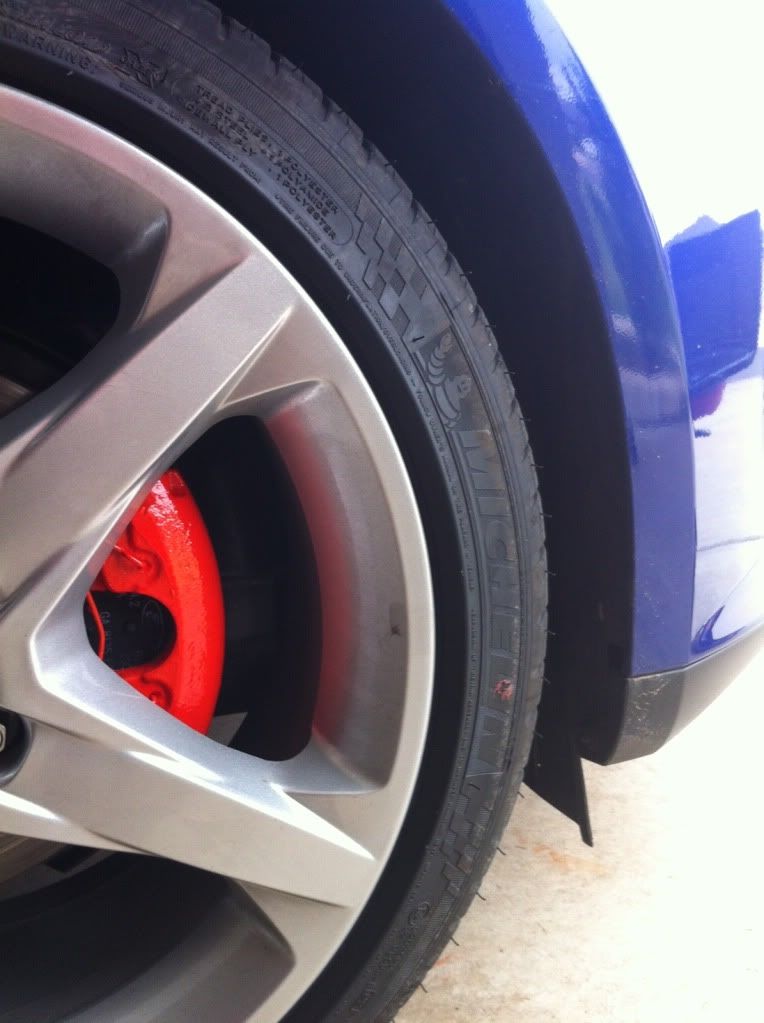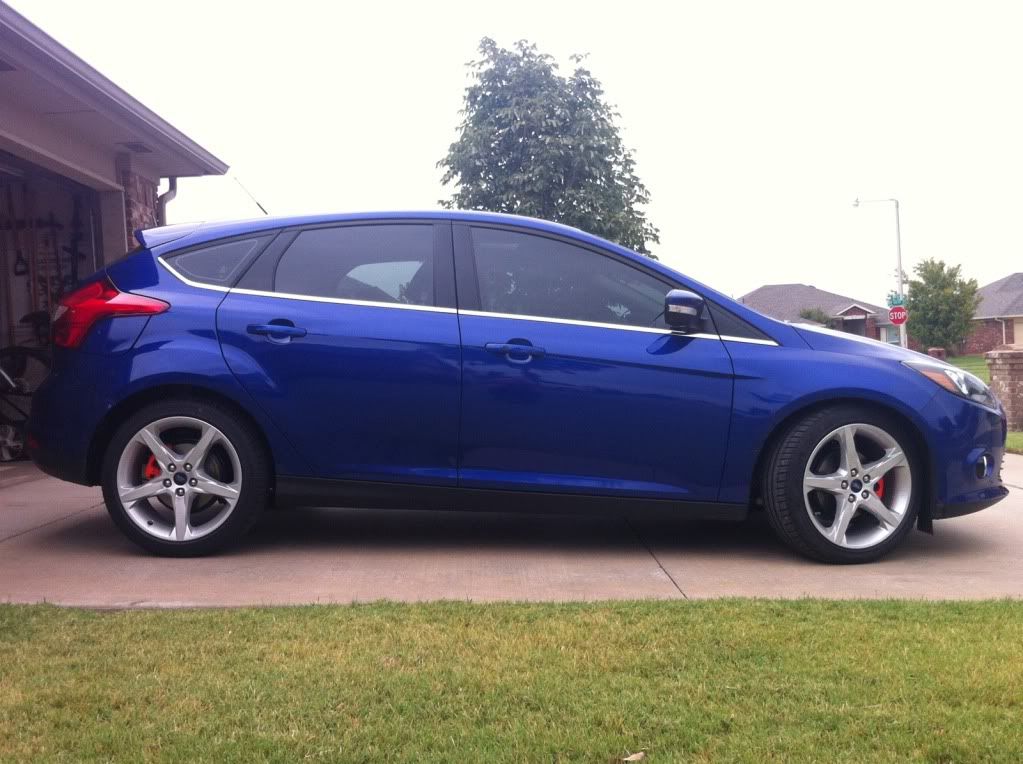 The nice heat and sun here in OK was an immediate indication to tint the windows. 20% all the way around, 5% brow, and 50% front windshield: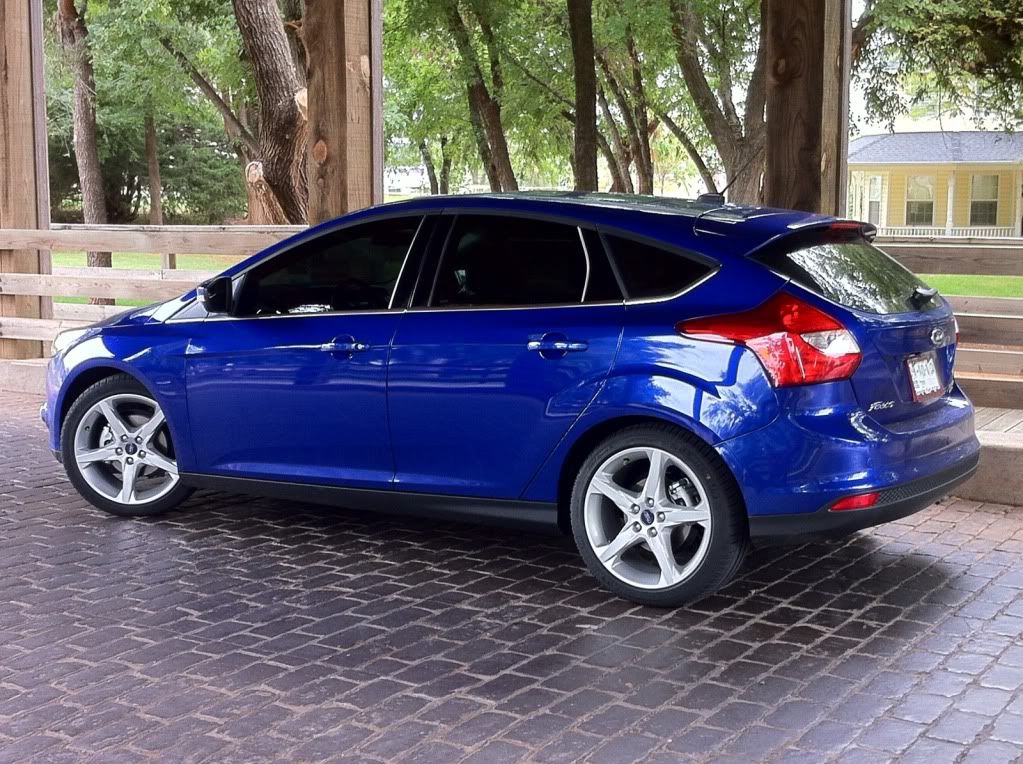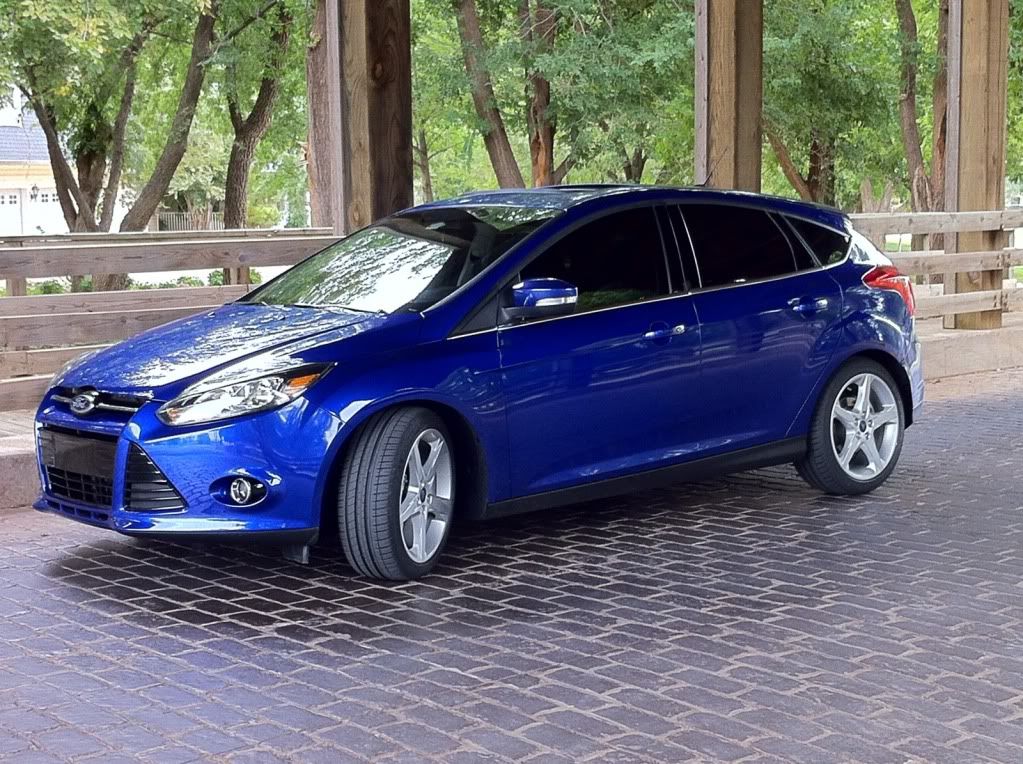 Front windshield: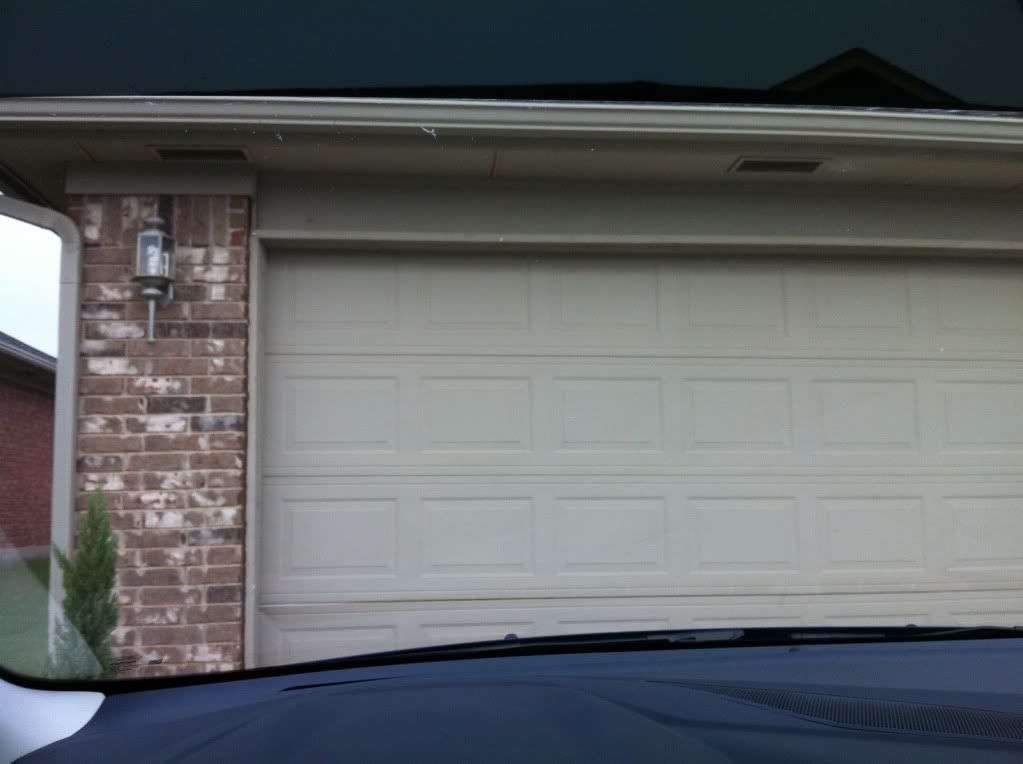 Front windshield compared to 20% side window: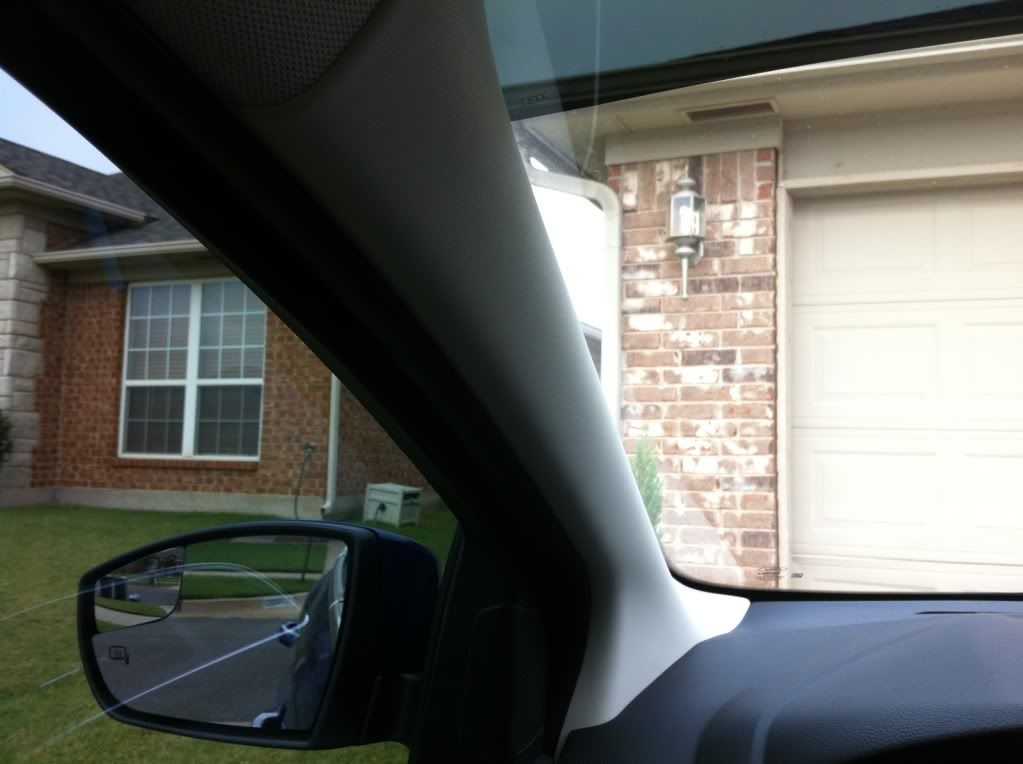 Front windshield compared to side window down: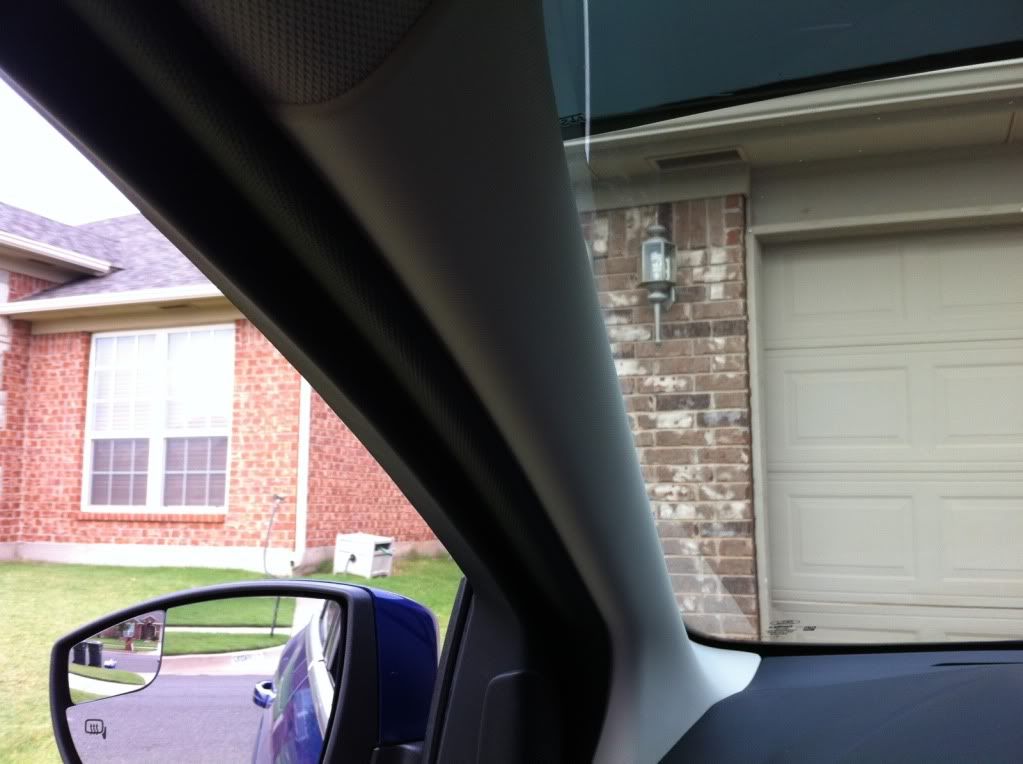 Let's be honest with one another, shall we? The sedan is "meh"
and the hatch is where it's at. However, those tails are big and without the appropriate body color, they look out of place.
I tinted mine: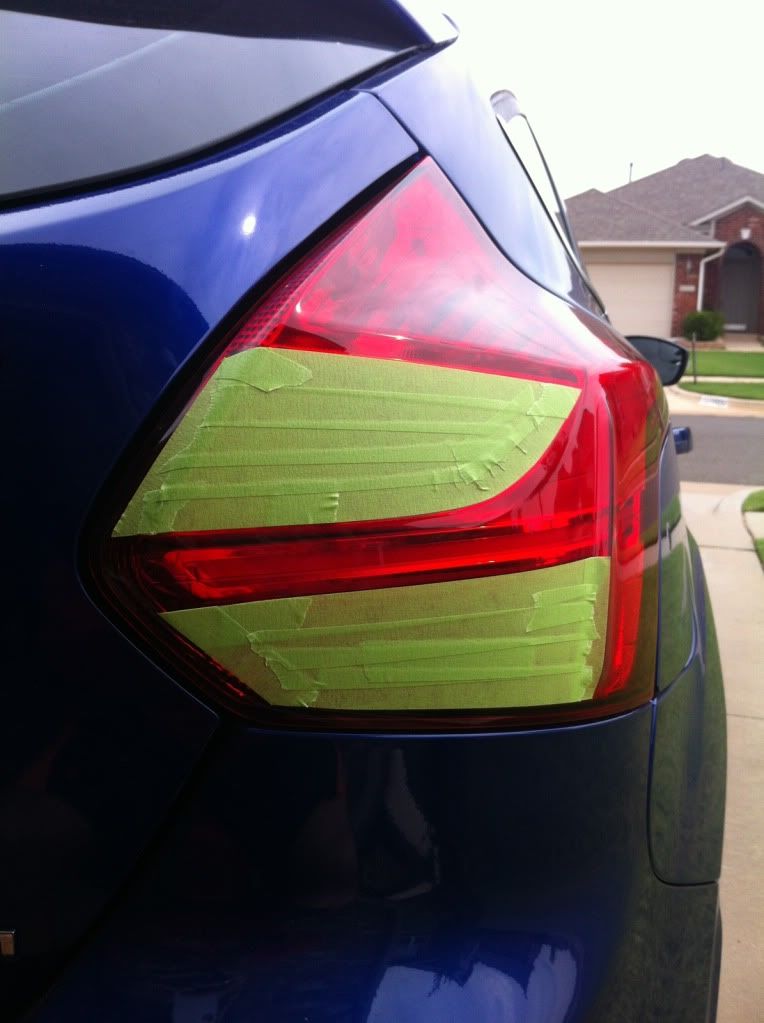 I left the actual running light (taillight) and the reverse light un-tinted to improve the visibility: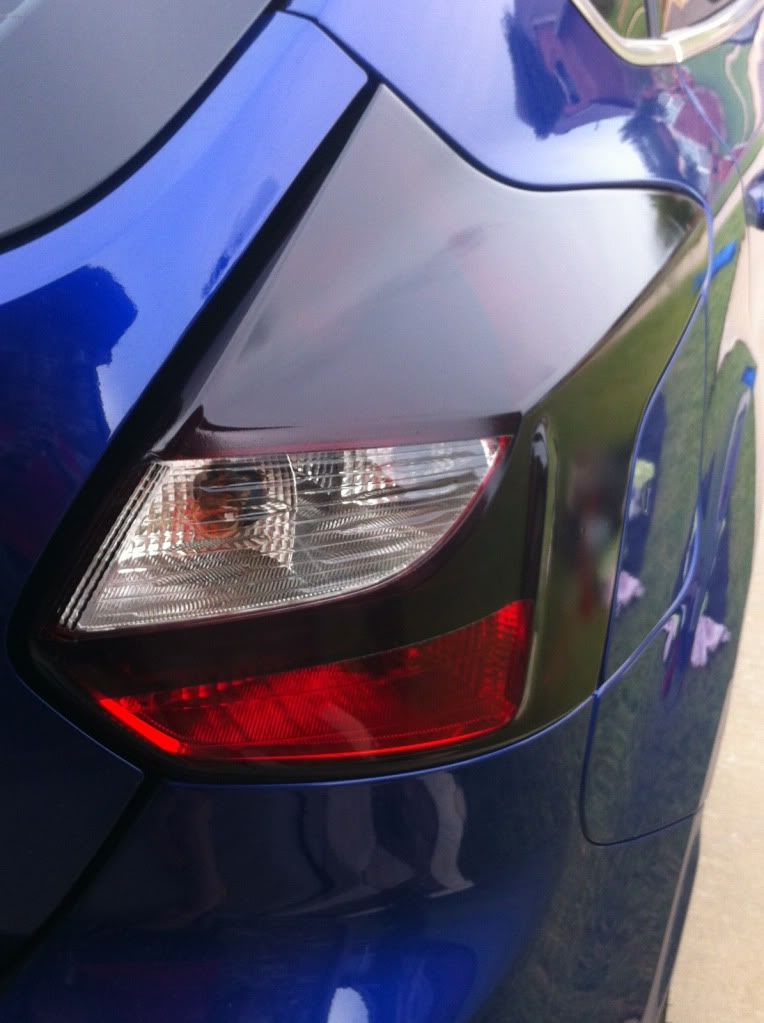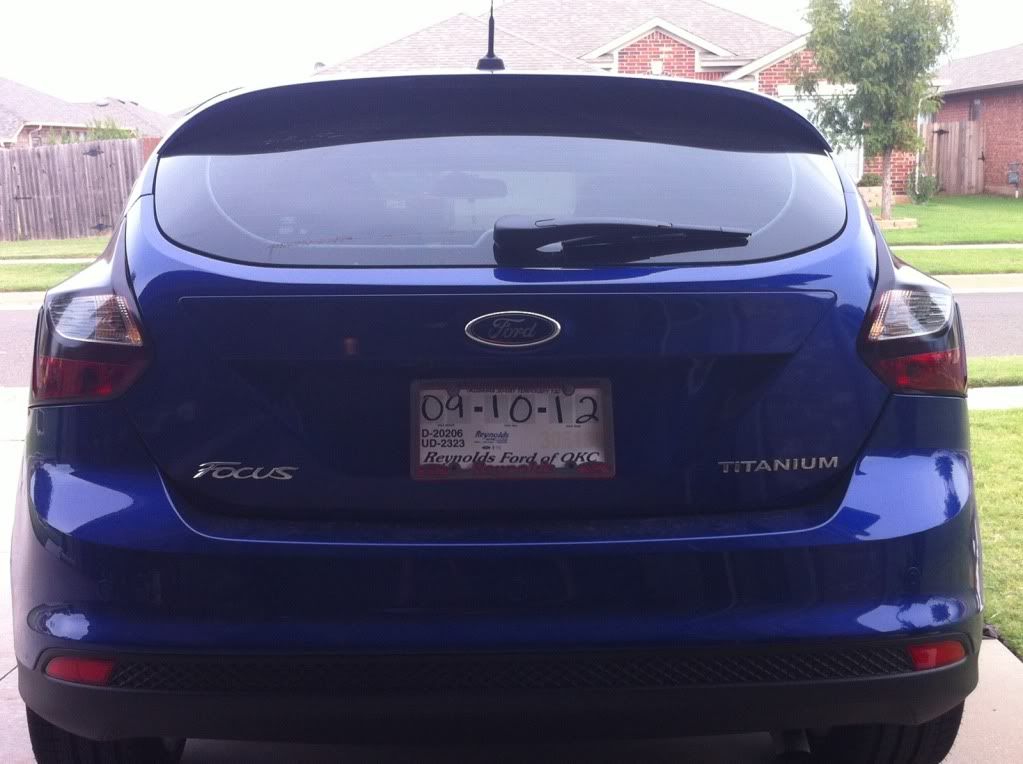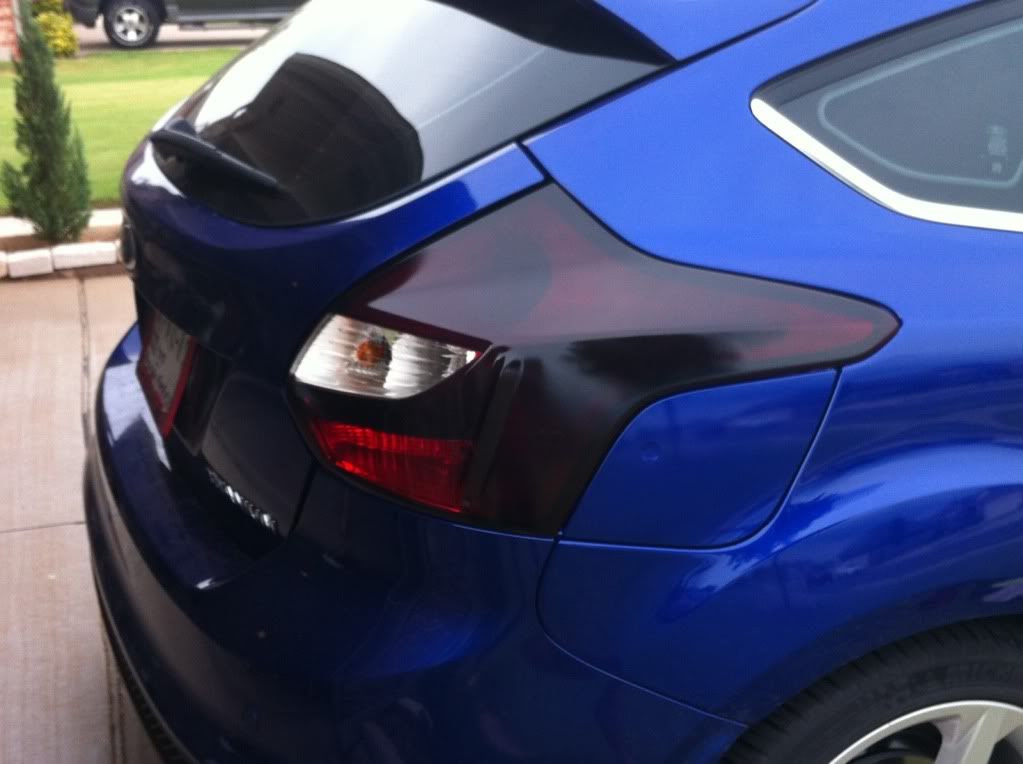 Third brake light was also tinted: