So I pulled the trigger on a plan I have been brewing up for my 12 Ingot silver hatch. Been dying for red calipers and something a little different for my rims, without replacing them. Since I work at AutoZone, I figured Id try some stuff out that we have for paint that you can peel off if you don't like it or are done with it. Decided to add some black to the rims, but didn't like how most people blacked out the middle of the rims, so I changed that up a bit. Also gutted the brakes so I could paint everything really well with caliper paint. Ended up running out (should have bought 2 cans) but had some engine paint that was close so I was able to finish. Took me a total of almost 10 hours by my self and with a lift. Long ass night considering I worked all day before starting this mess, but I think it was worth it! I love it and to my great surprise, so does my girlfriend! Ready for a pic overload???
The start. On the lift ready for tire removal at 6:30.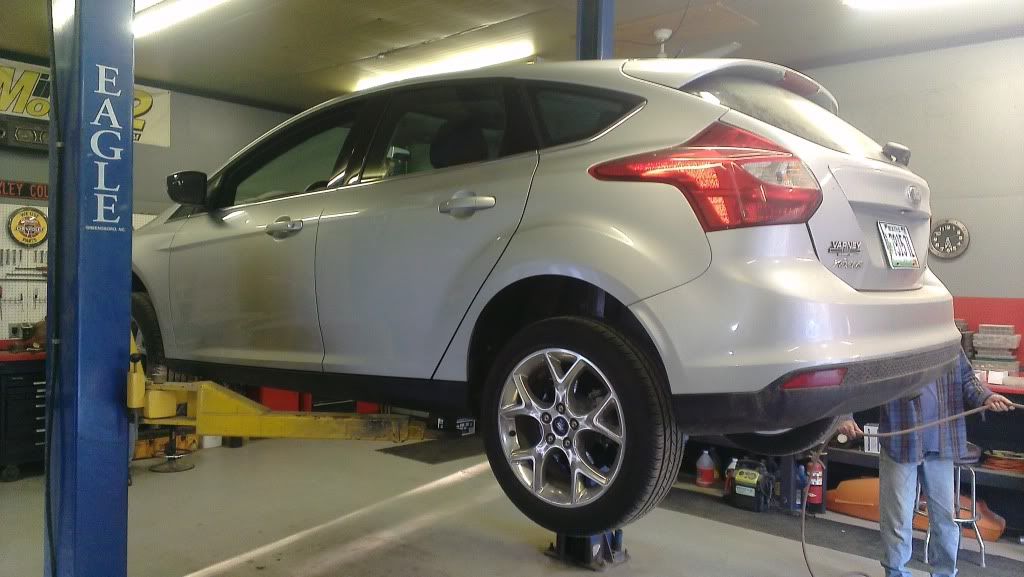 Brakes taken off. Calipers are left attached, as I was going to just tape up everything. Didn't feel like bleeding the whole car either.
Everything Hanging so I could try and get all the nooks and crannys covered well.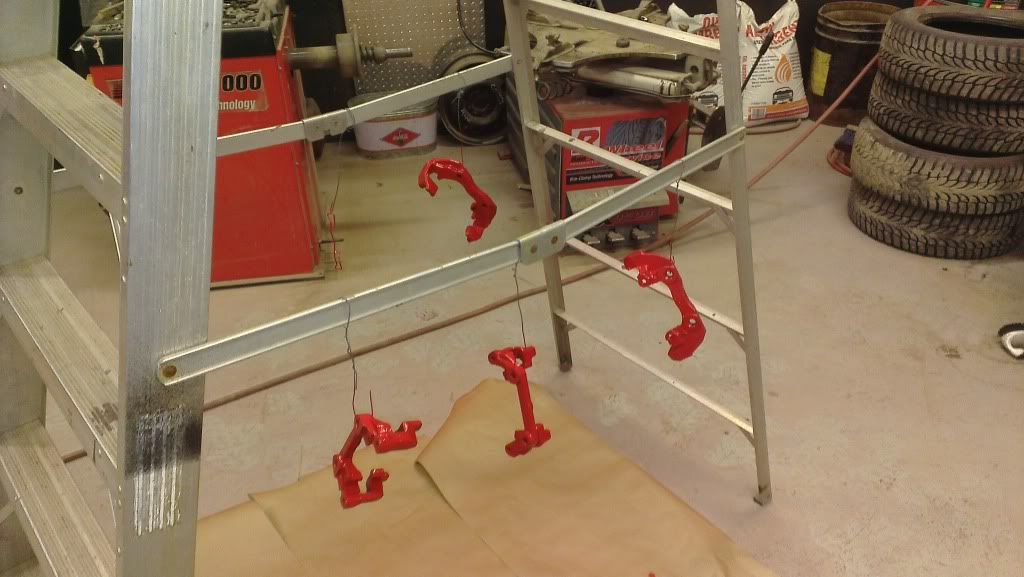 Everything on the caliper taped up and ready for some red!
Cant forget the rotor hats!
First coats of red. Was kinda bummed that in my excitement I forgot to tape up the rear brake lines, so those got some red on them, but some brake clean on a rag cleaned them up after I was done, enough so that you cant see it at least.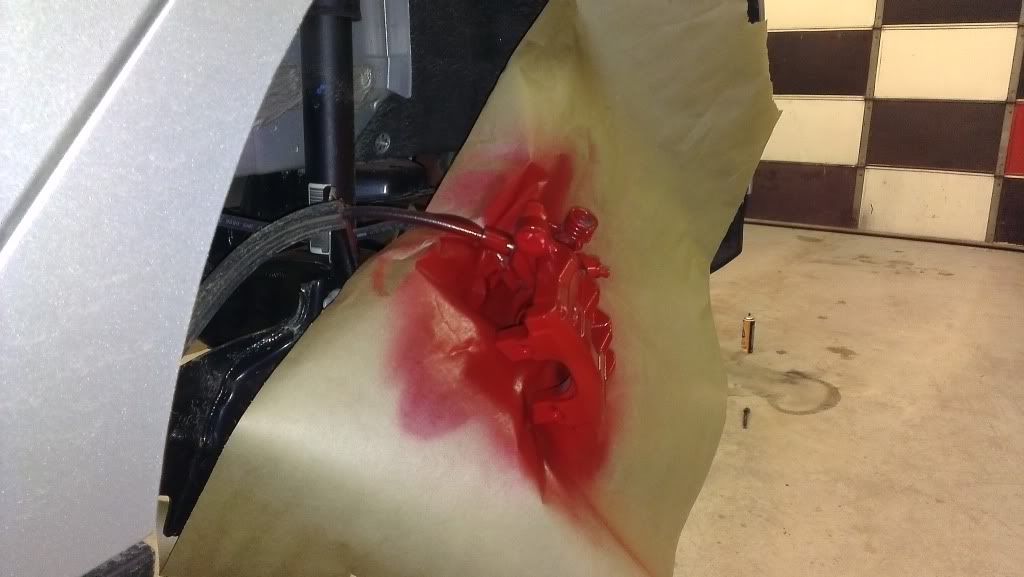 Now the big project, how to do the rims. After talking with my friend who owns the shop I was in, I decided to keep the middle the same, but paint the flats surfaces black, and the small triangles black with them. We thought that it would look like the chrome was floating, or give the rim an enhanced 3d effect, making them pop out of the wheel so to speak.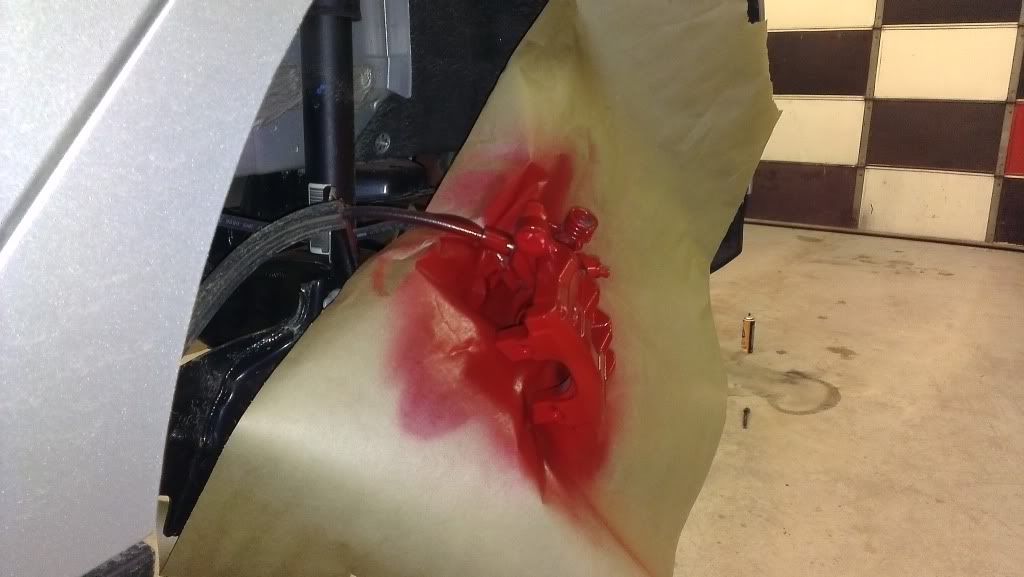 All taped up! Solid 45 mins in tape on that one rim to get it to where I was happy with it. The other 3 rims I didn't go as crazy with on tape cause I found out I really didn't need too. The paint I was using could just be rubbed off from any place I didn't want it to be, so just using a piece of cardboard to stop any crazy amounts of overspray was all I needed. Taping for the last 3 rims took about 30 mins a piece.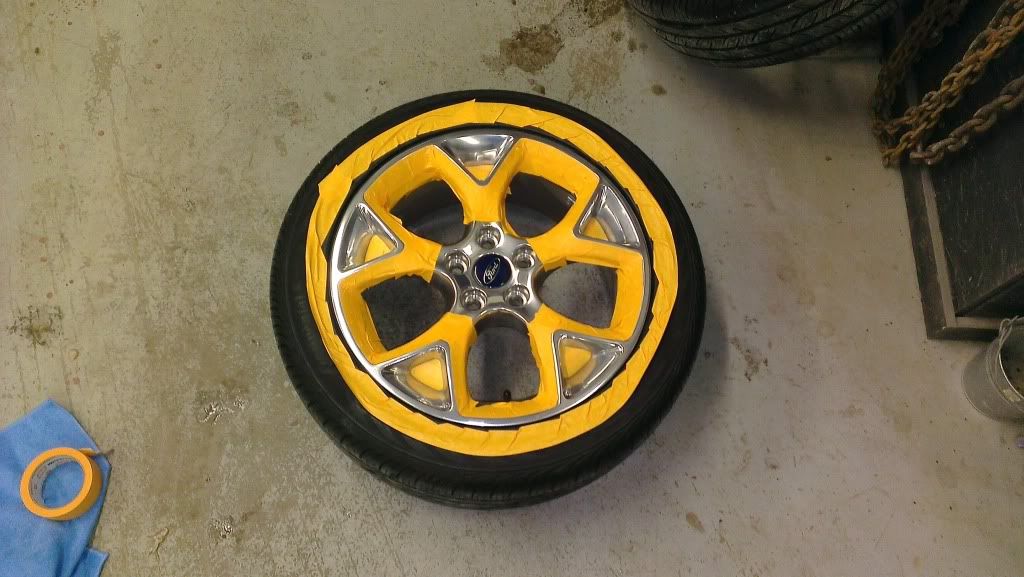 First coat on first rim done, and one more taped up. 2 more to go!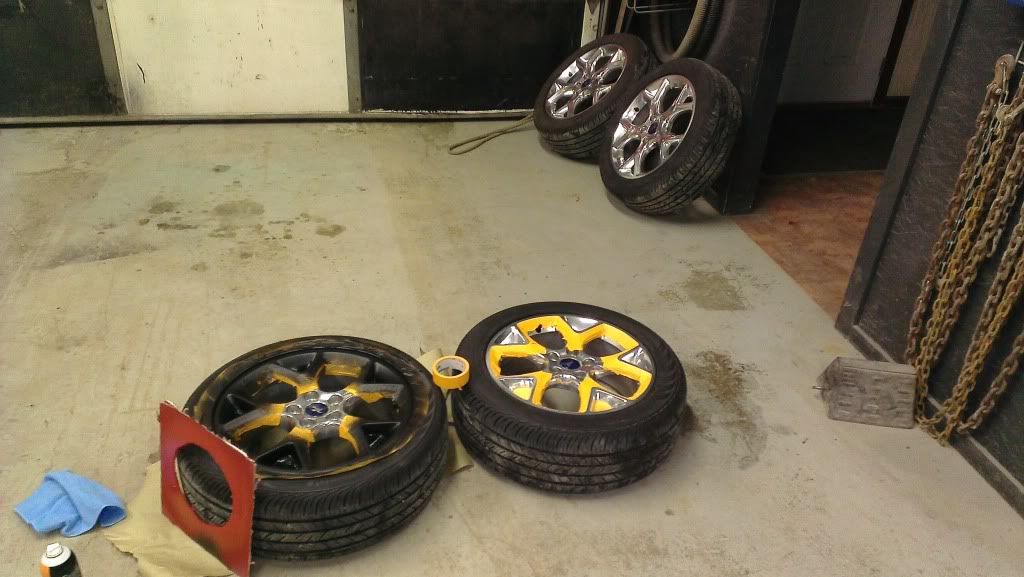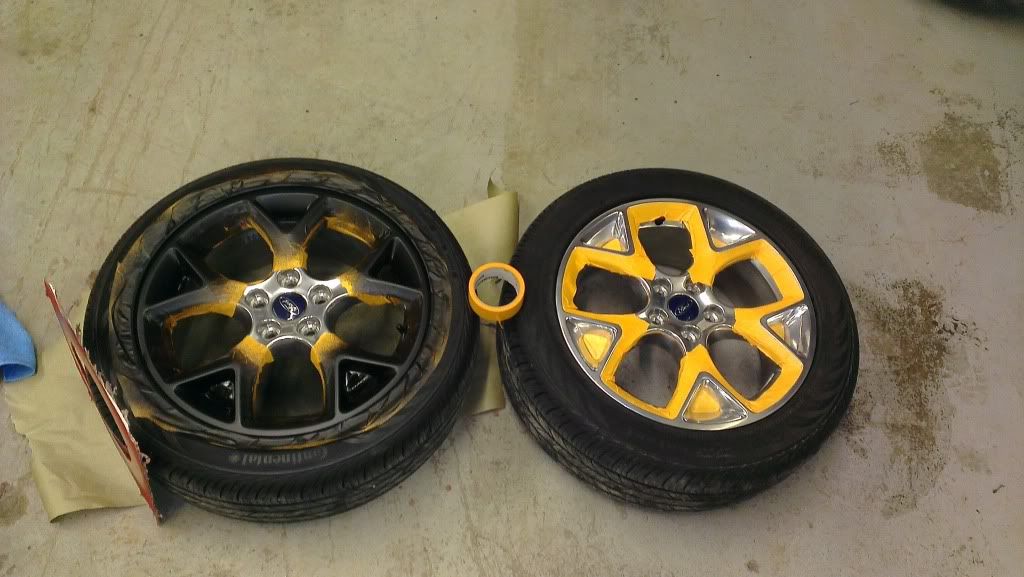 Last 3 ready for some paint.
In between taping sessions, I was putting multiple layers of paint on all my brake hardware. All parts had at least 3 coats on them, most with 4+. Also, want to make sure you can move your parking brake assembly when your done, don't want that baby sticking on you. Moving it back and forth before assembly will help a lot.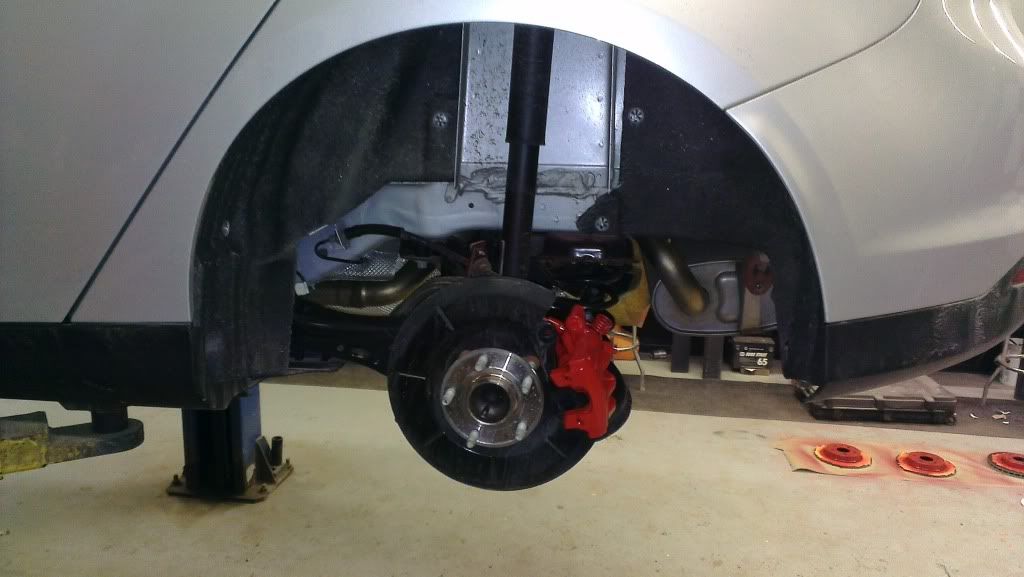 First wheel with 3 coats of black on it. I love it! Came out great, and gave the effect I was looking for too! I did take an eraser and edge all the burrs of paint off before being happy with all of them. It was time consuming but well worth it. Edges aren't perfect and if your really really close to the rim, you can see a few zig zag edges, but its basically rubber paint, and will almost be impossible to make a perfect edge.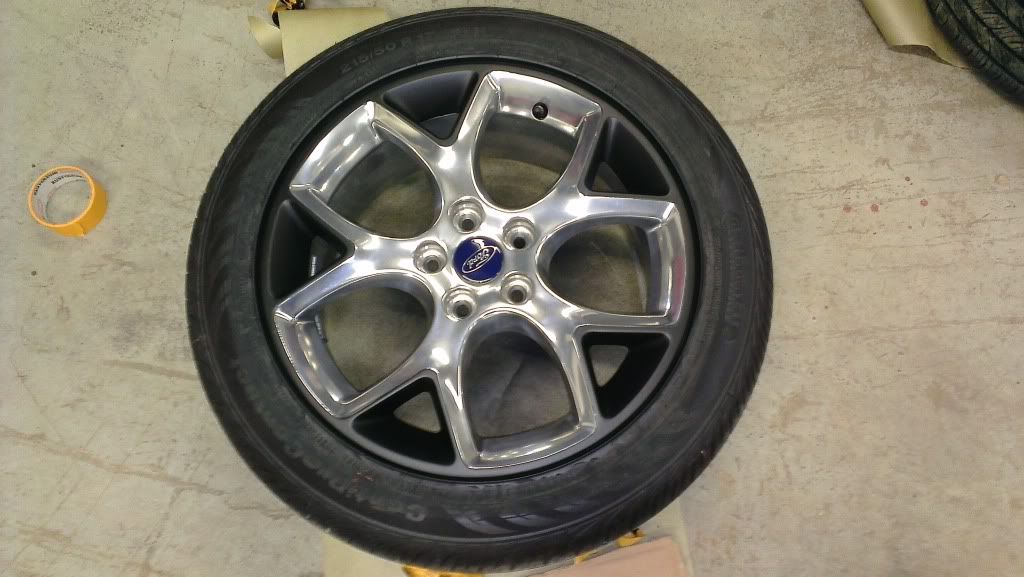 Same wheel, just gone over with the eraser and shined the chrome up some and removed the overspray. Looks great!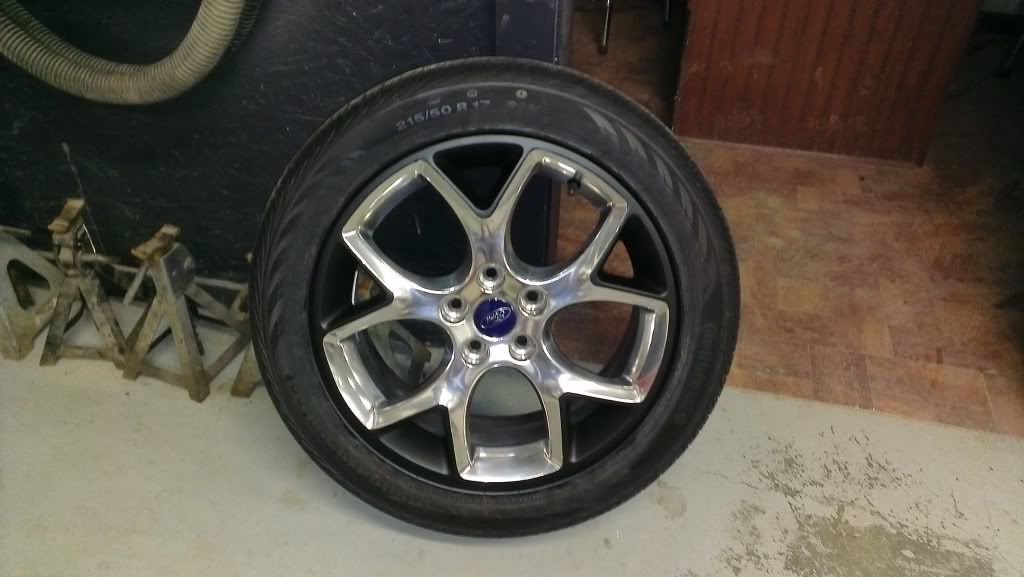 Test fit on the rear, I could wait until I had the other rims done, I had to have a sneak peak of how it would look on the car!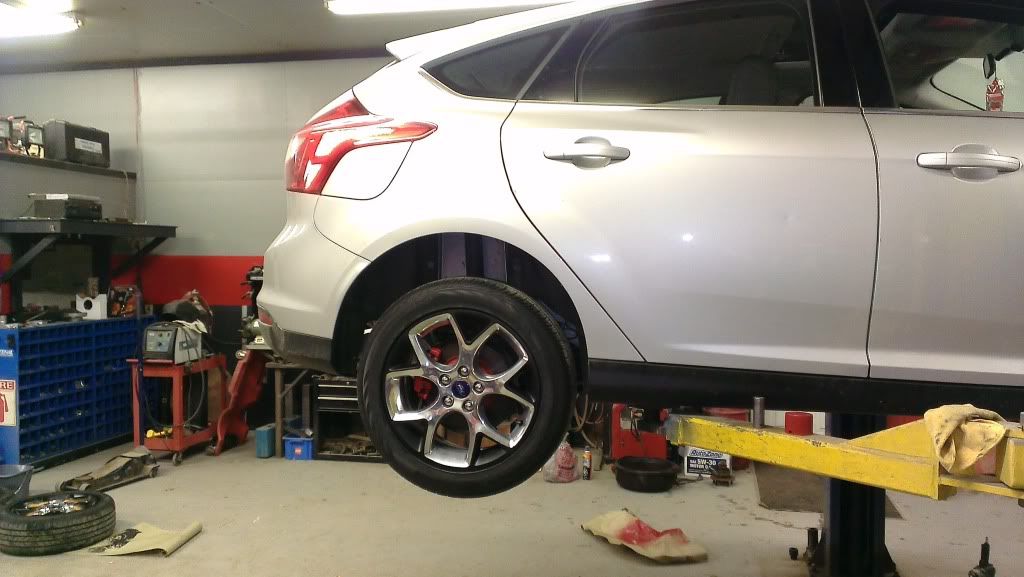 The other 3 rims I did at one time, and went much quicker. The hardest thing about it was the nearly 45 min dry times. Rims took 3 coats and really could have handled a 4th, but it was nearly 3 when the last coat dryed, so I was ready to get out of there.
This is about 3:30am, and all 4 wheels are back on the car! Woot! I cant wait for bed!
And now a few shots of it on the ground, the finished product!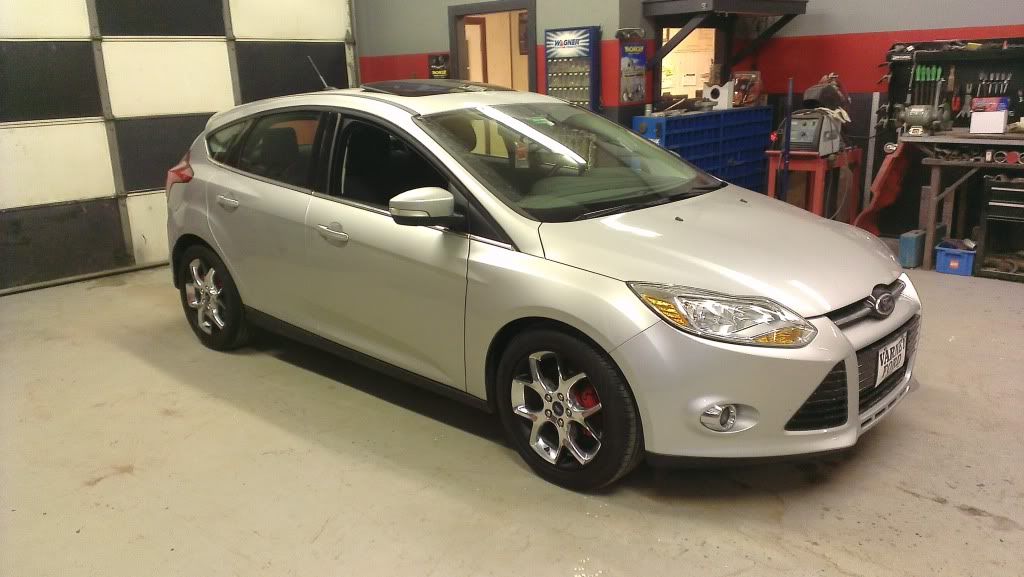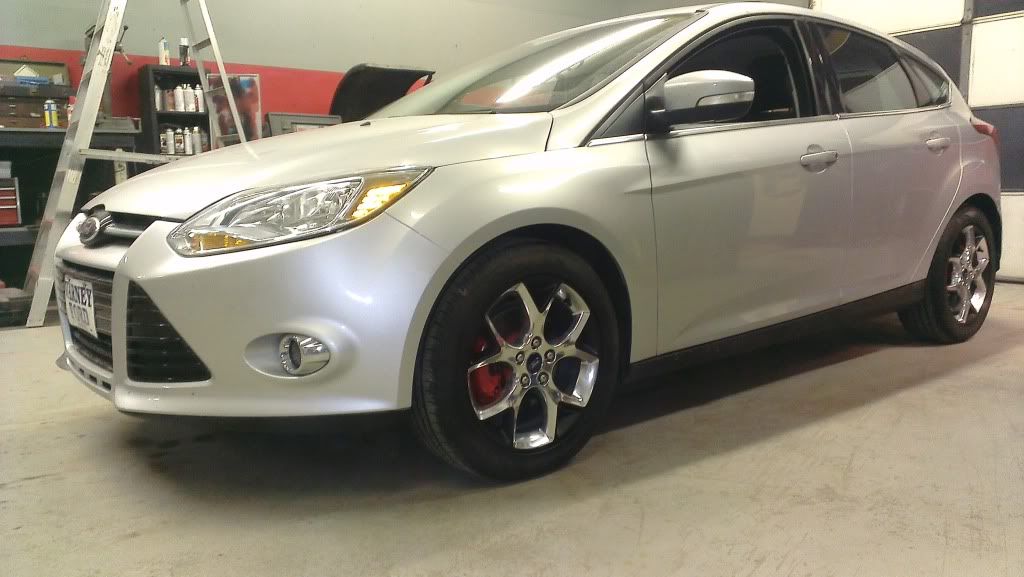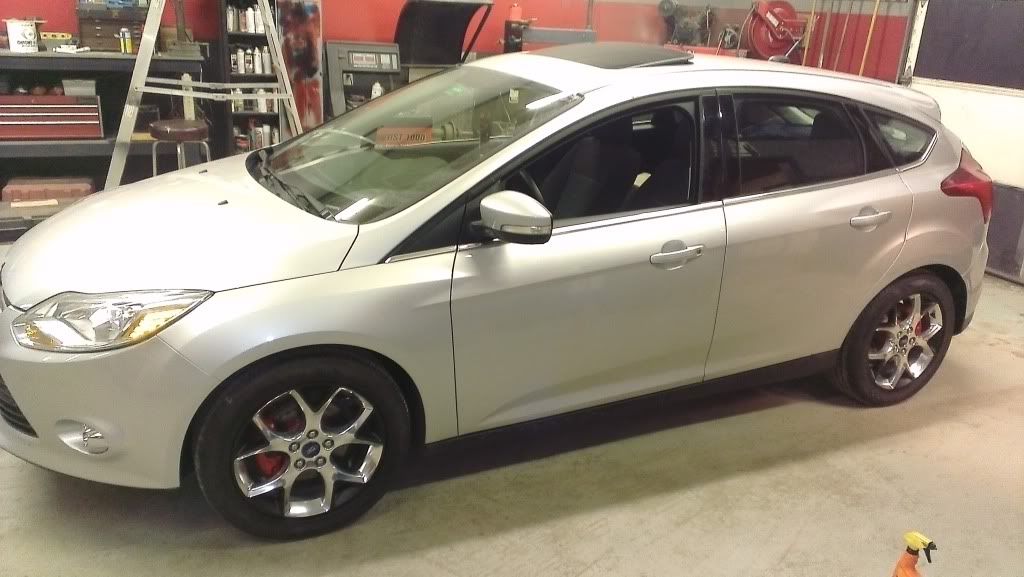 And a few shots outside after a few days had gone by, and had finely had a chance to wash the car.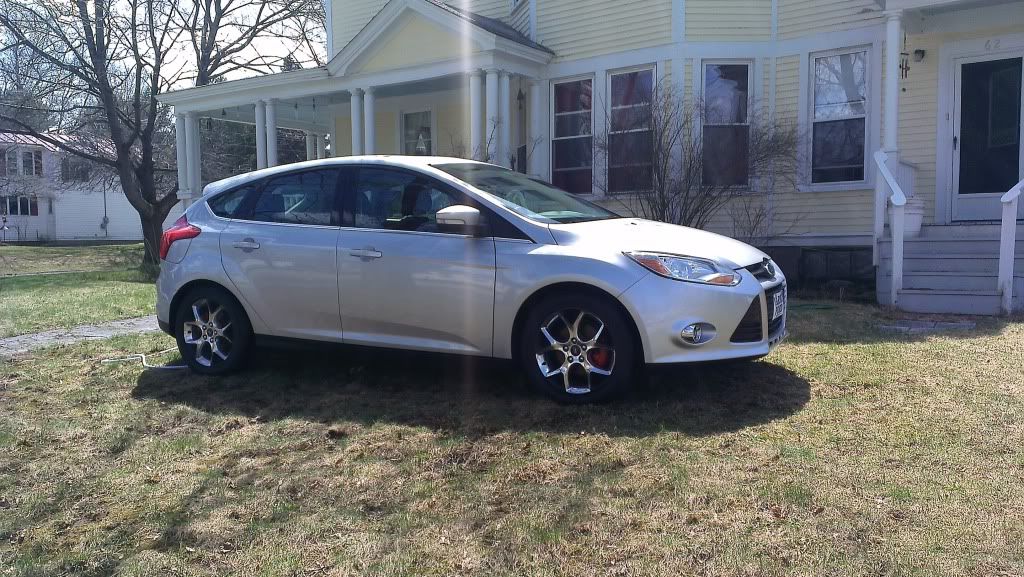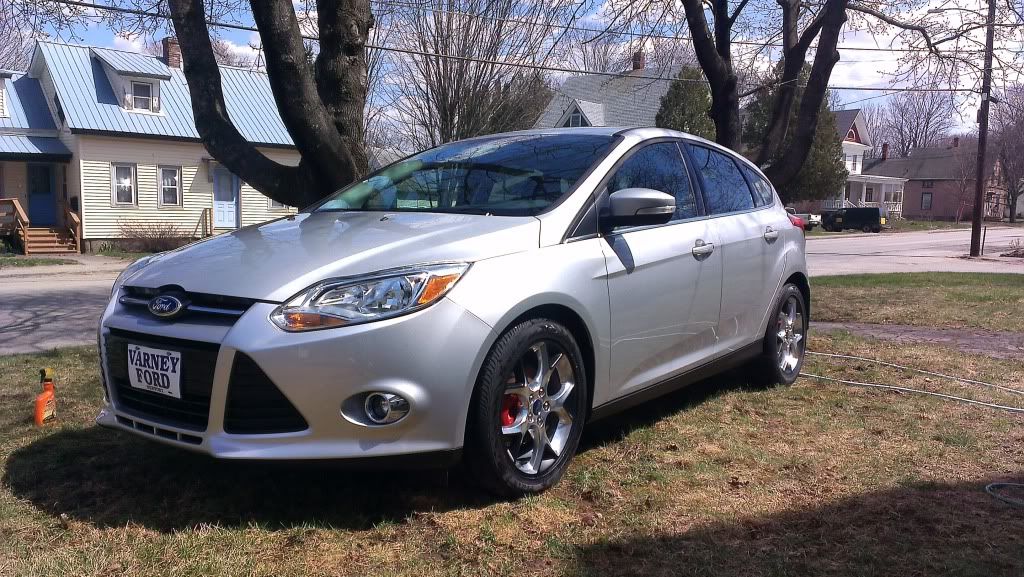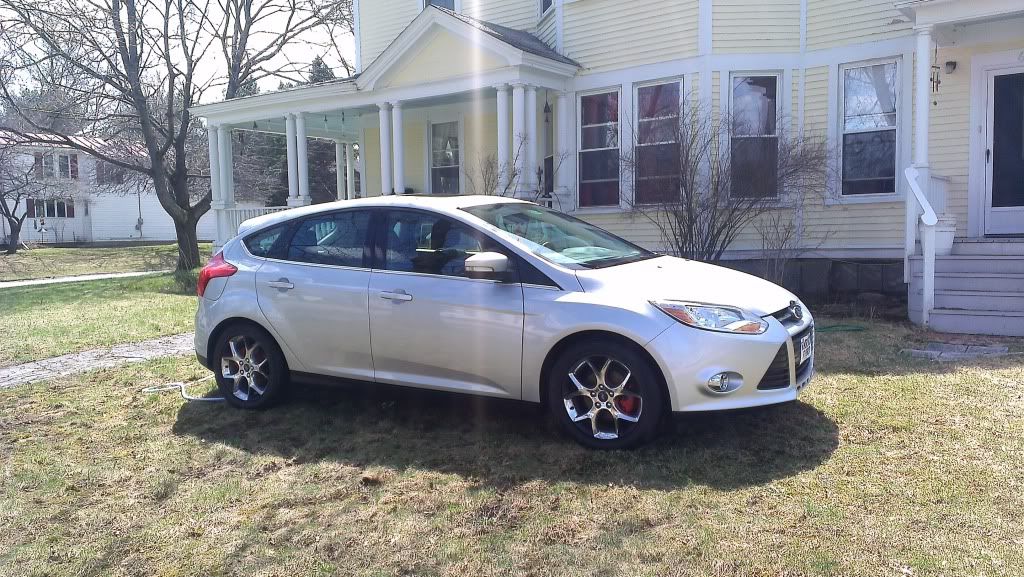 What do you guys think???