I am currently doing a massive stereo build. The car is a 2007 Focus SE. The car is mainly being done in stages. The first set of pics shows the process of building my new A-pillars. The brand that I am using for my front speakers are Morel Elate 3-way components.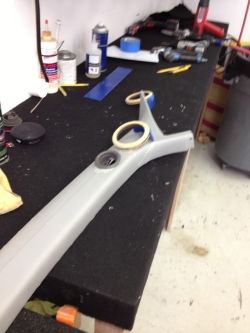 A-pillars with the rings for the speakers mounted.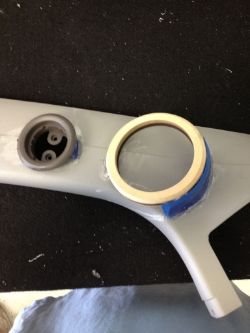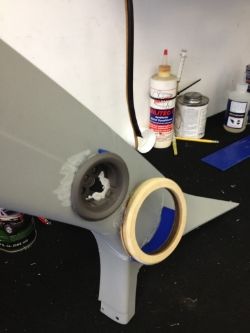 Close-up of rings and bottom of pillar.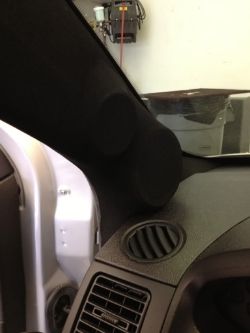 Pillars wrapped in cloth in preparation for glass work, test fitting.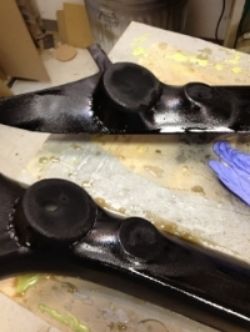 Fiberglass process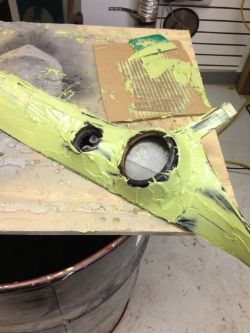 Bondo process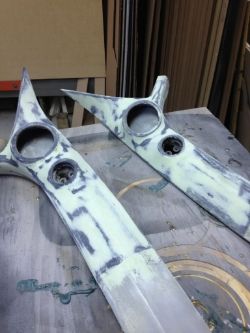 Sanding sanding and more sanding.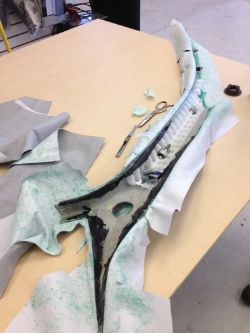 Suede wrapping process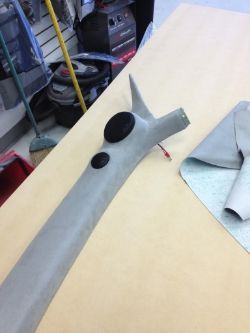 Completed pillar with 3" midrange and 1" tweeter installed.
Close-up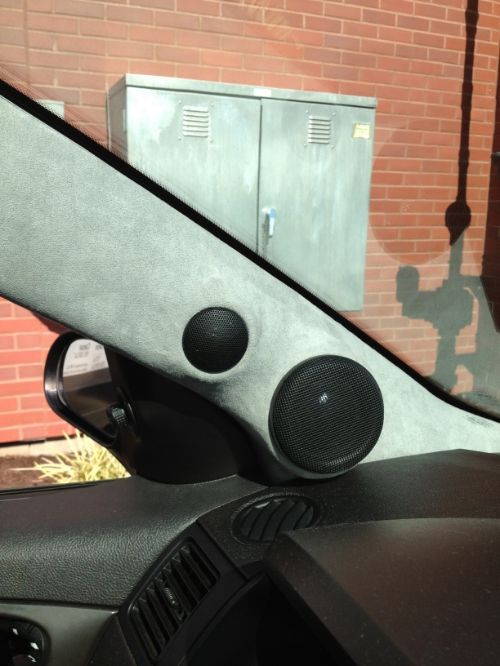 Close-up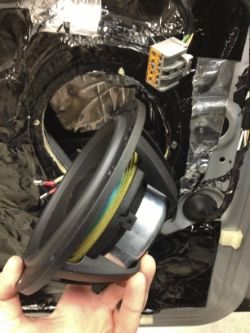 Close-up of 6.5" midbass speaker for the door.
I have a layer of dynamat extreme on the inner skin of the door. I've also done a second layer of hushmat overtop of of the dynamat. After the hushmat was added, I covered the entire door with Hushmat foam sound deadener. This stuff is crazy. Not only did it completely quiet the door but it seals the panel to the door because it pushes against it. Think of it like memory foam.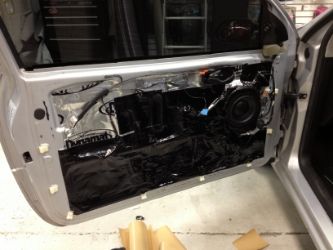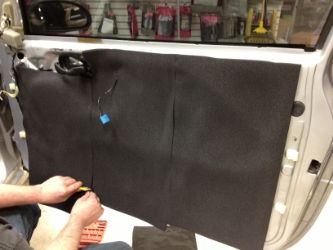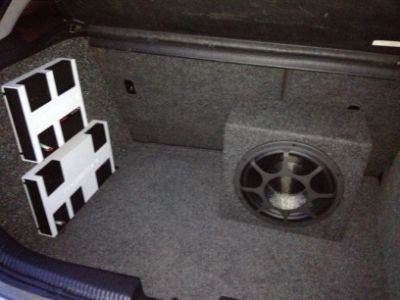 This is the very basic set-up in my trunk for now.
So this is the build so far. Front speakers are in and playing beautifully. The front speakers are being powered by a Mosconi AS 100.4 (four channel amp). I am bi-amping the front speakers because they are a true 3-way component. The back speakers that were installed are the Morel Tempo 5x7. I did the same sound deadening as the front. The trunk layout right now is very basic and temporary. The amps that are shown in the pic are the Mosconi AS 100.2 (top amp) that is powering my Morel 12in Ultimo subwoofer and the Mosconi AS 100.4 (bottom amp) powering fronts. My back speakers are currently not being powered right now.
This saturday me and my friend will be tearing down the trunk and rebuilding the entire backend of the system. Hope everyone enjoyed, ill post more when the trunk gets started.