I was going to postpone all the pics until I could edit #2 post; I'll just have cut & paste it when the site "fixes" itself!
I looked back into the "vaults" for the oldest pictures I had of the car; and was only able to find a grainy copy.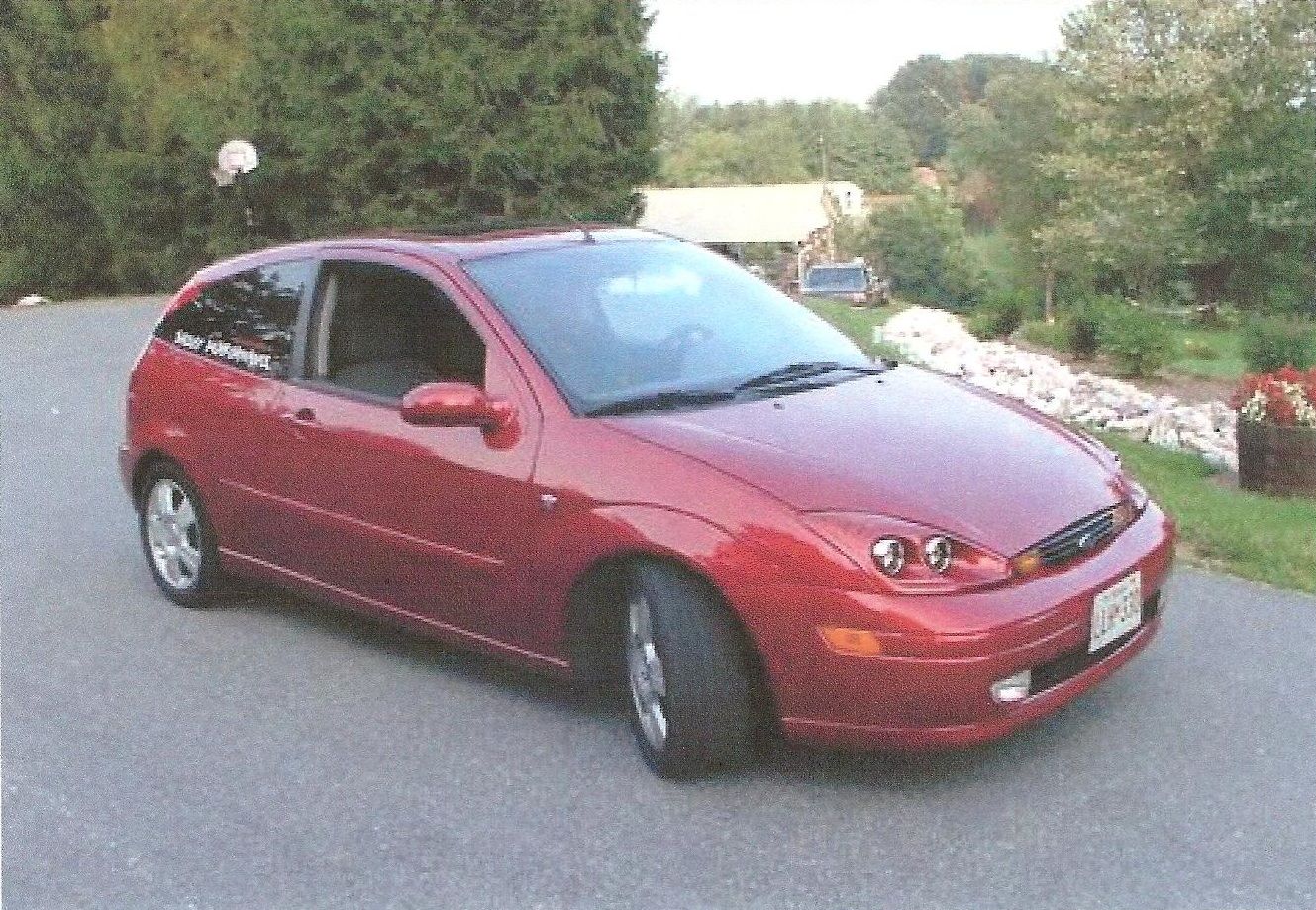 That's all the early stuff I could locate. Since then there's been a re-tune to my power/econ programming, an MT285 getrag swap w/ stage3 clutch kit & lightweight fidanza flywheel. Coil over setup, beefier sway bars, energy suspension poly bushings creeping their way throughout the underside, and some exterior and I.C.E. upgrades... here's some more recent pics: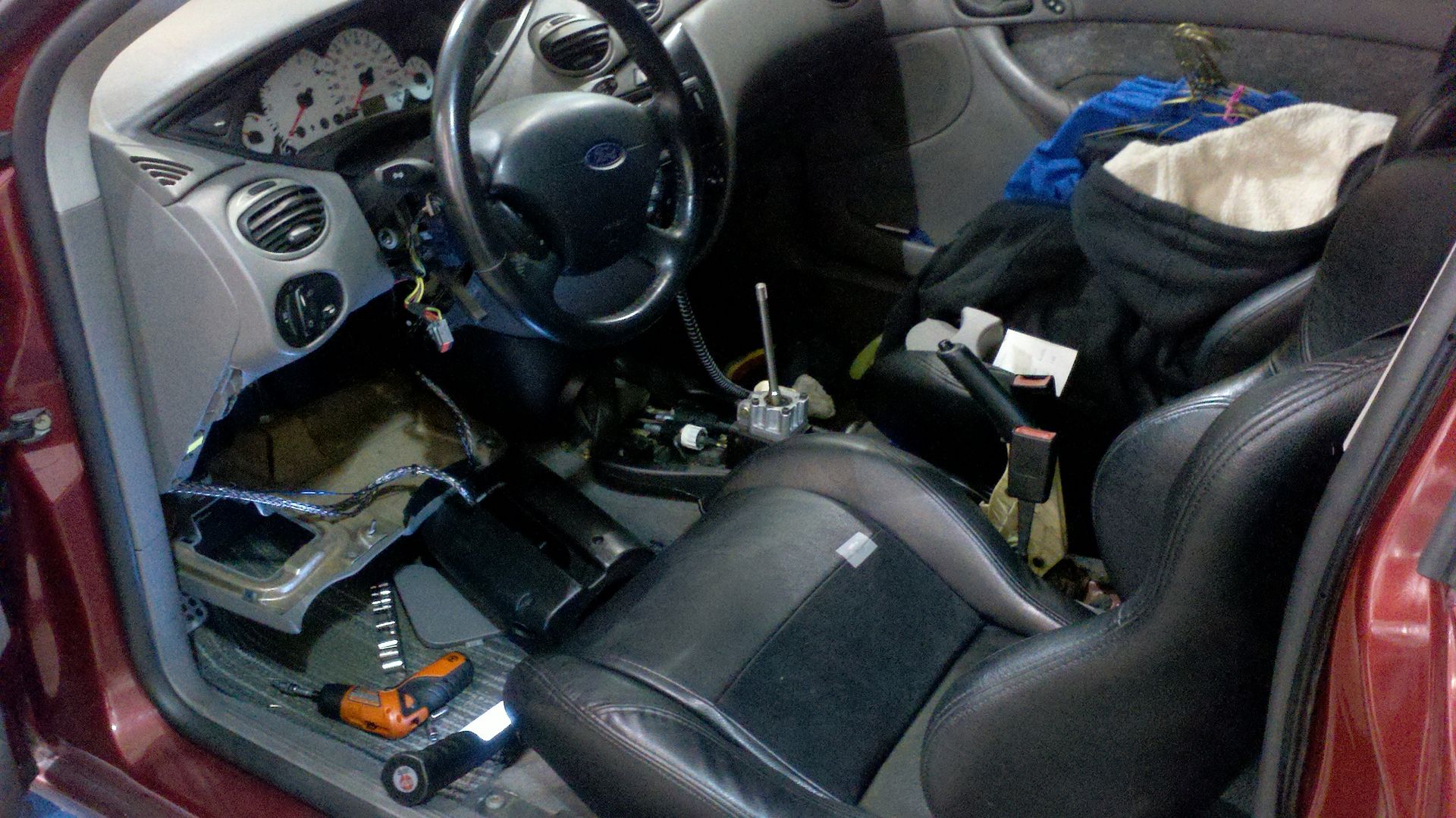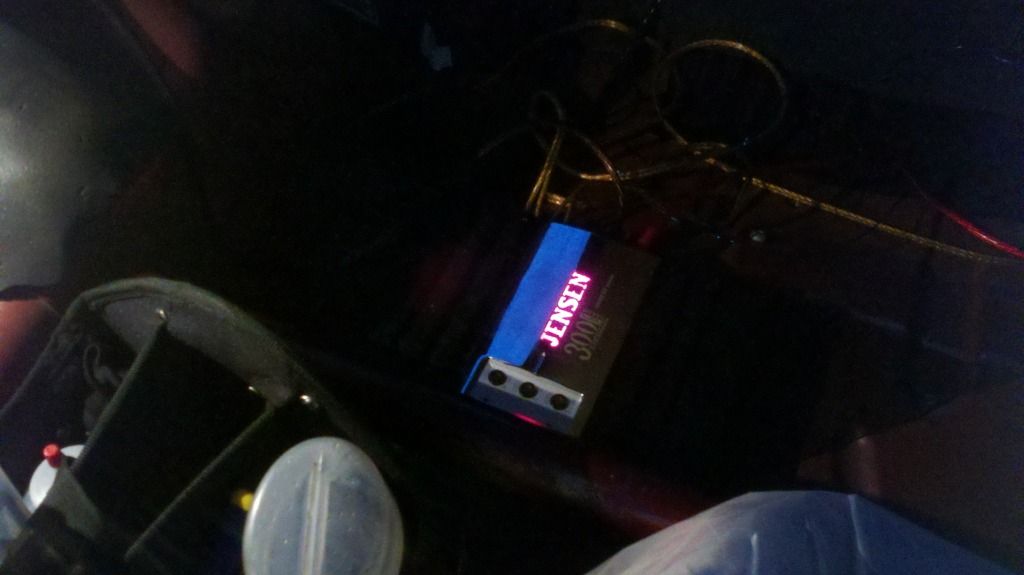 Super-Secret location of work friend: he's helping with the paint work.
The first painted piece, and the 3M clear bra application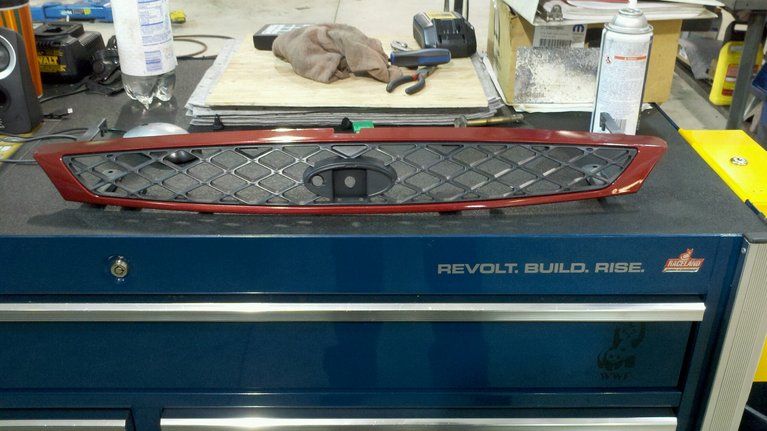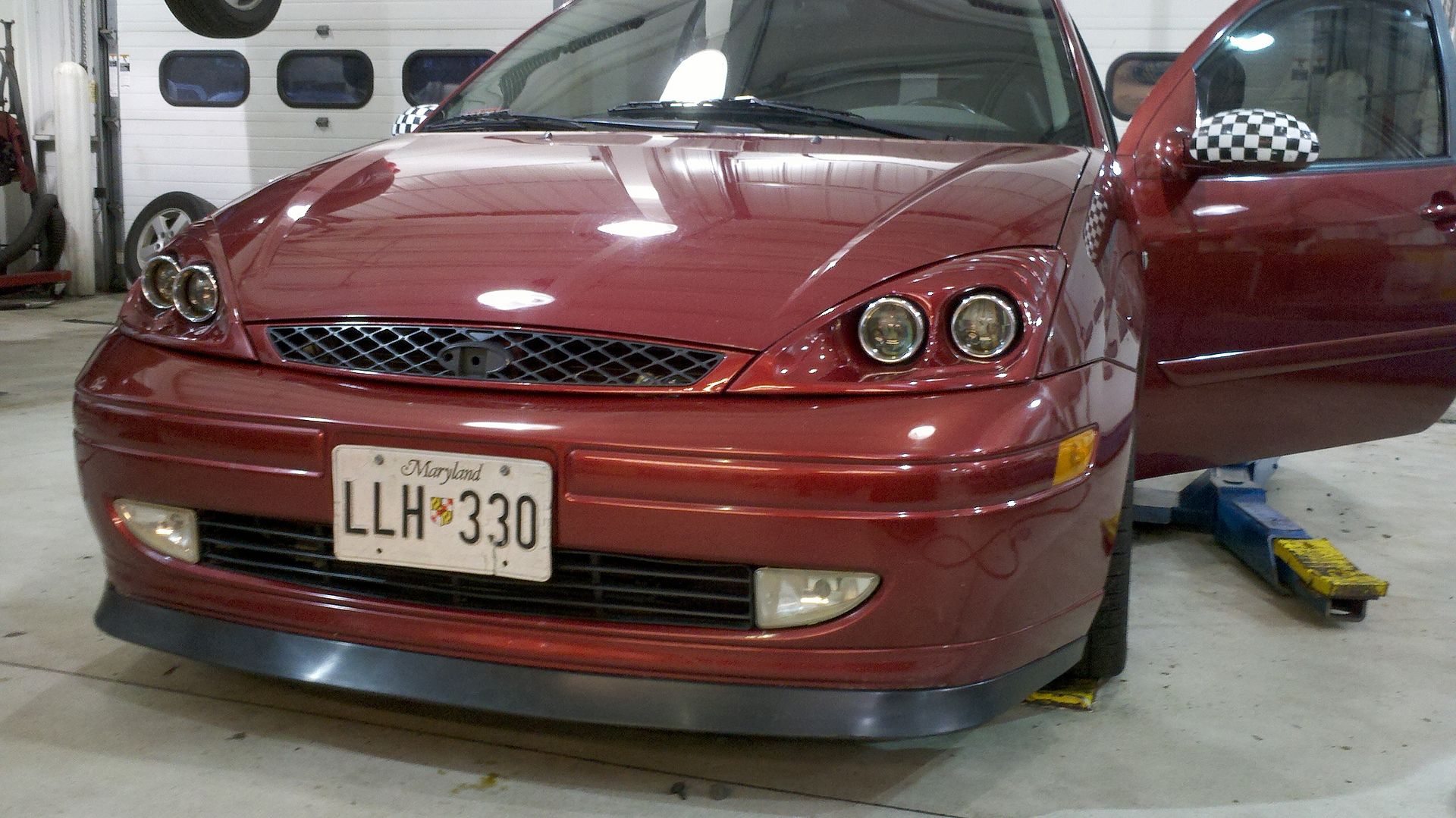 I've gotten a badge on there since the pic was snapped last week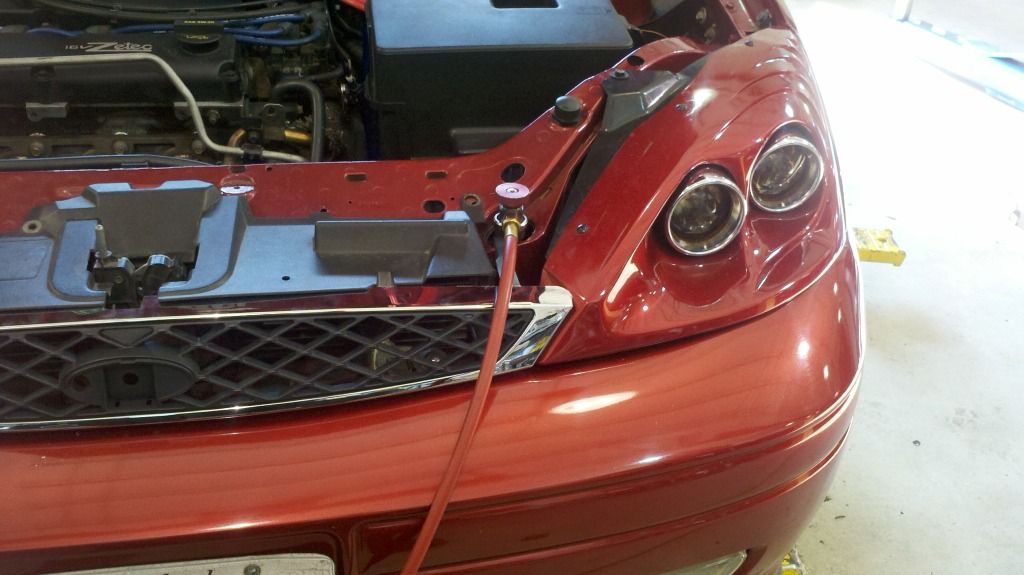 This is now an extended, stock hold-down for a full size spare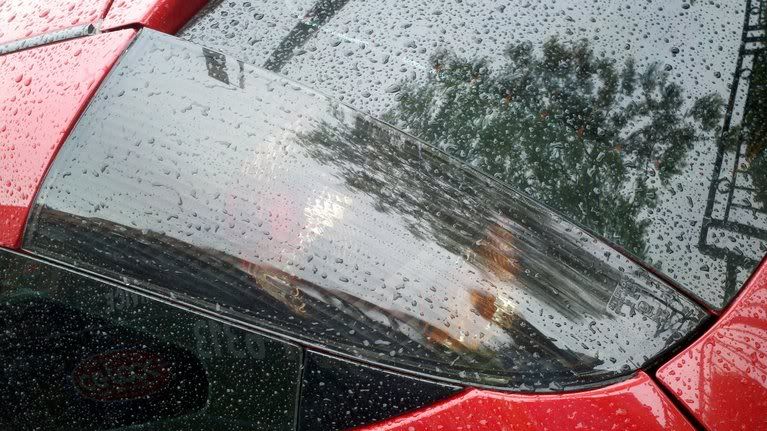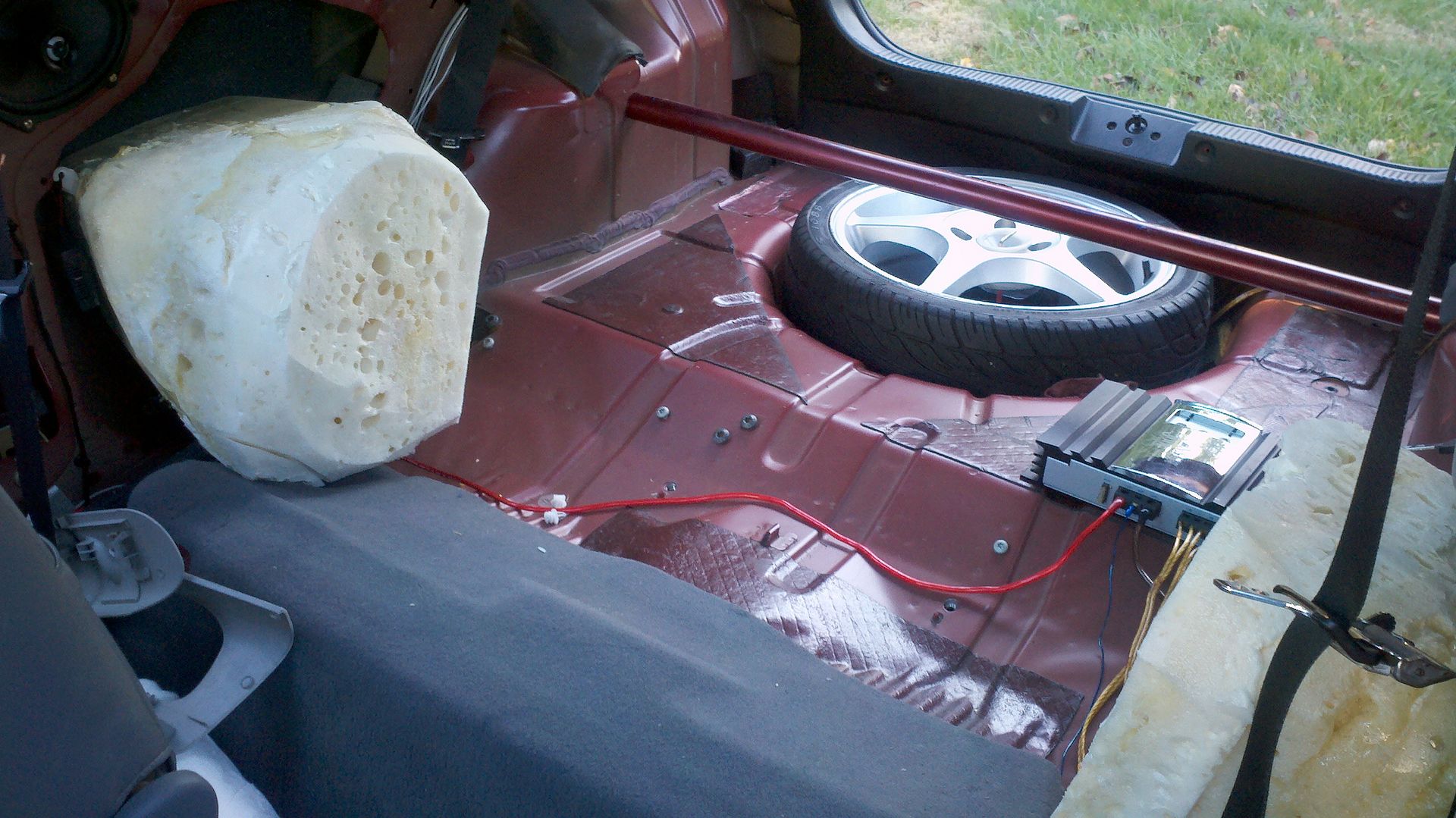 These are the raw forms I'm using to make custom fiberglass subwoofer enclosures that utilize stock mounting points for the rear seat armrest foams
Conversion to '12 stubby antennae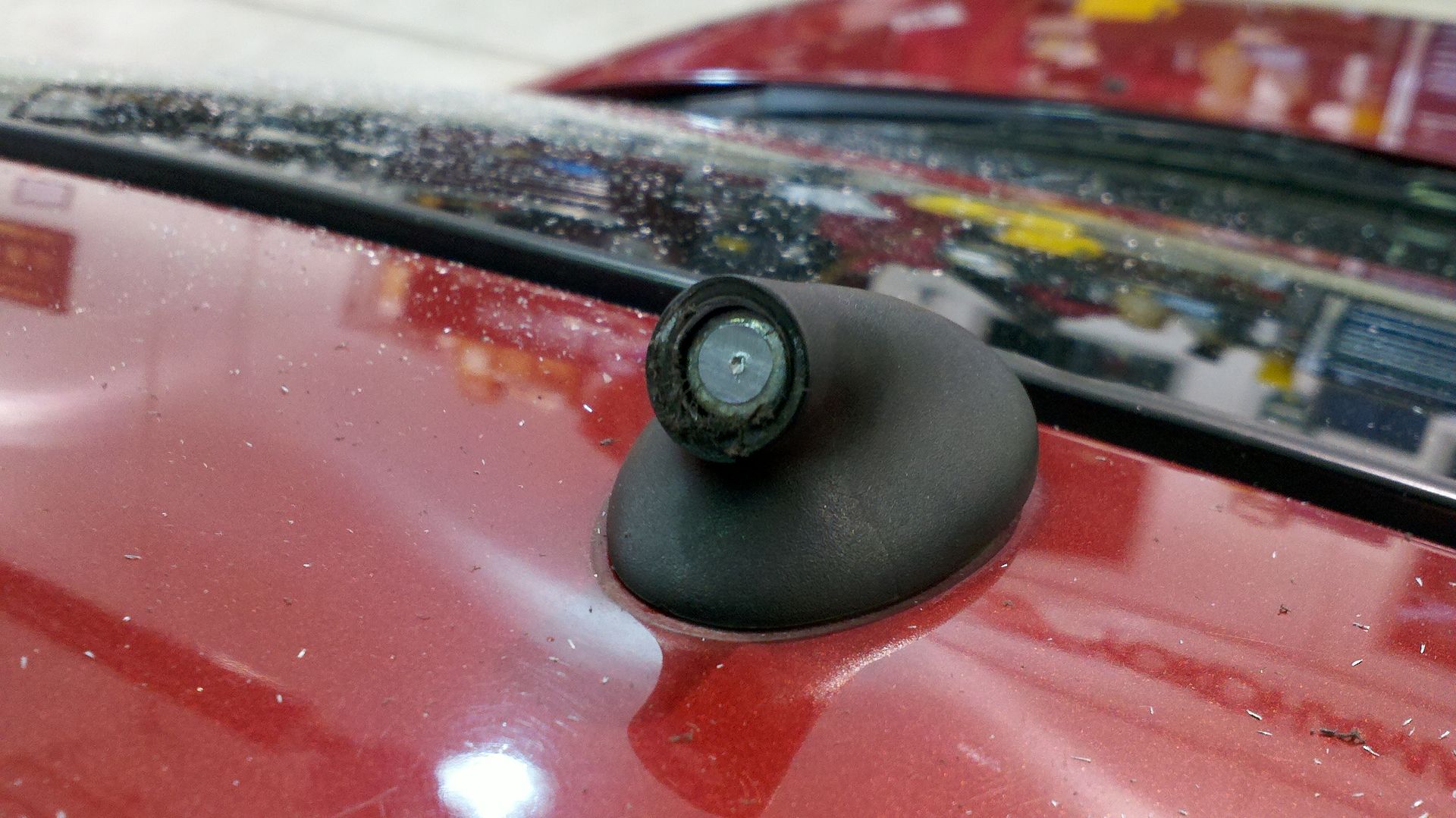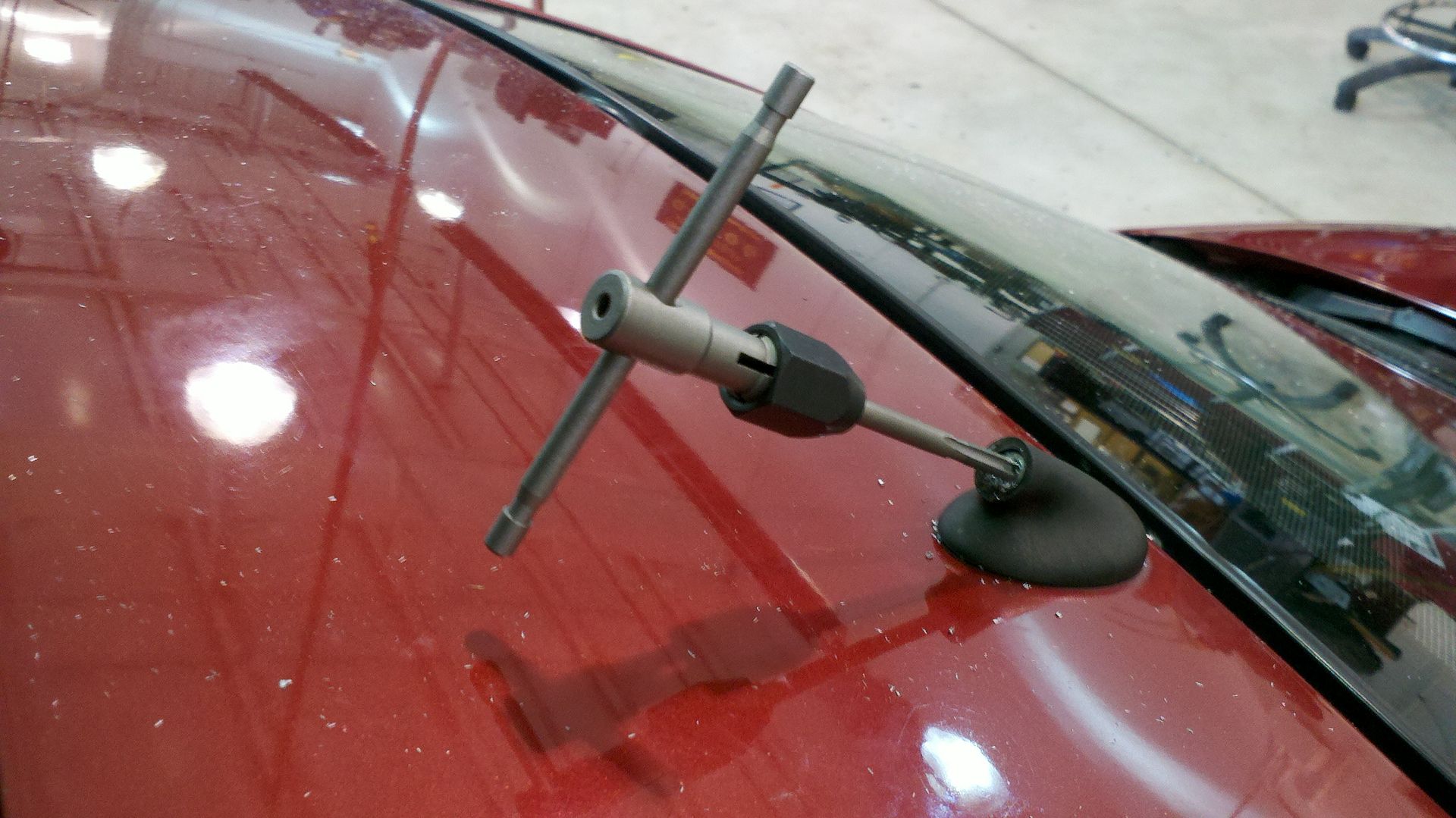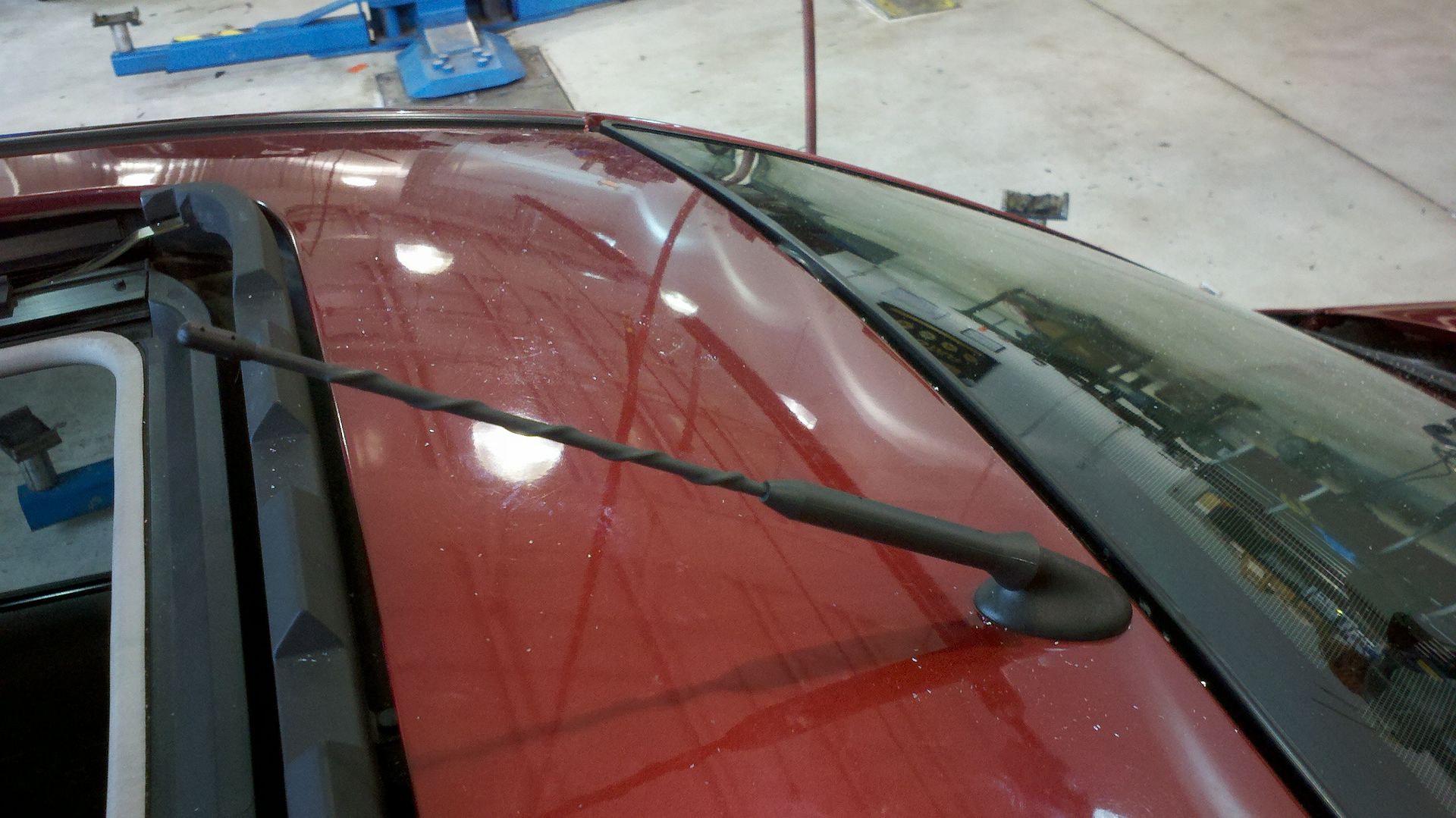 still needs a little smoothing...
Spoiler installed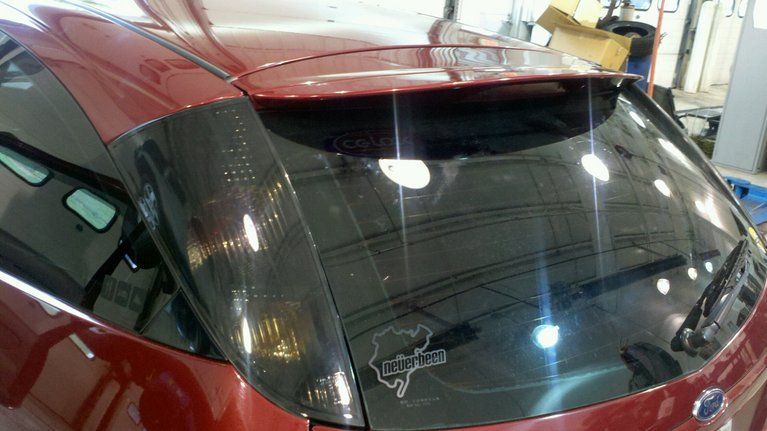 Before/After stock vs SVT wheels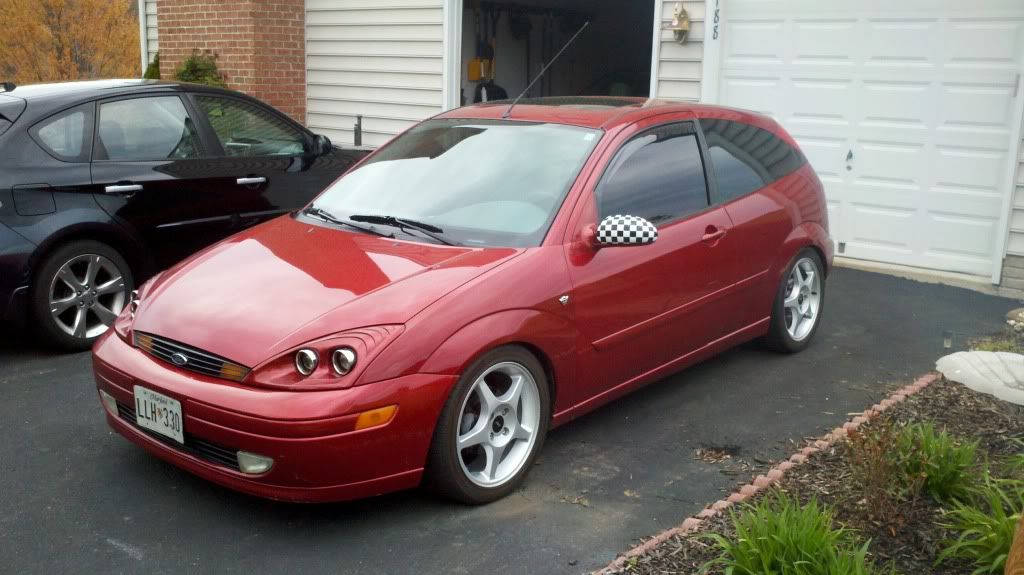 New seats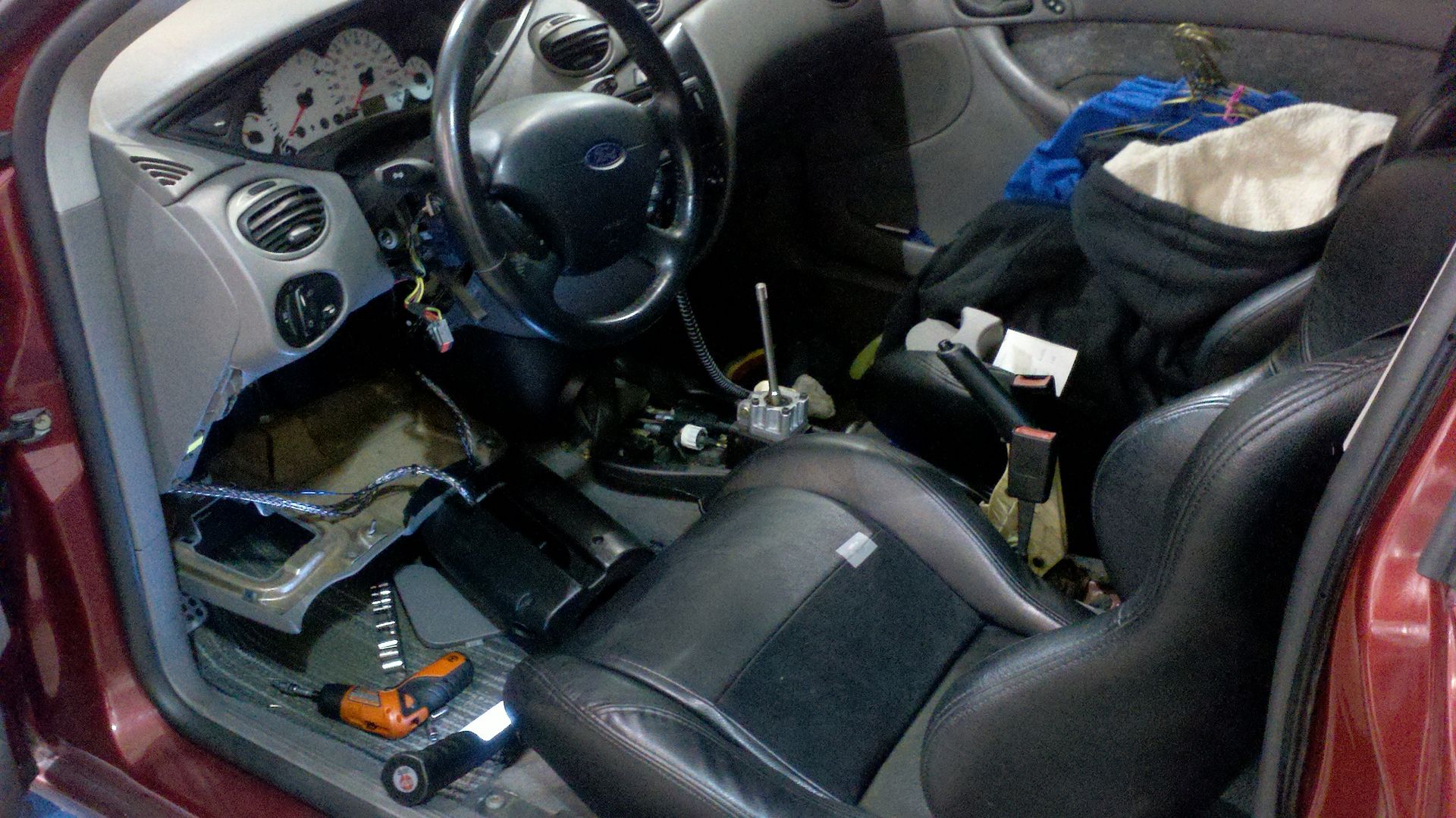 Not Pictured
·solid shifter base bushings
·new plastic shifter pivot bushings
·arcade-style push button ignition
To be color-keyed & added over winter
·B pillar bracing
·4 point racing harnesses
·aluminum valve cover
·turbo-plumbed oil pan
·front sway bar/rear stress bar
·cold air intake tubing
·adjustable short throw shifter
·SVT front brake conversion w/ drilled and slotted rotors
·stickier tires
·full stereo upgrade
Wish List
·10,000rpm redline engine
·air jacks mounted to frame
·remote mount turbo upgrade
I know I'm missing a spelling error and the grammer-notsi in me will cringe; I'm also probably somewhat out of order chronologically with some of the pictures (again: if the site "heals" I can go back and fix it!!!!). I know I missed a few!