Out with the old Motor
The new Motor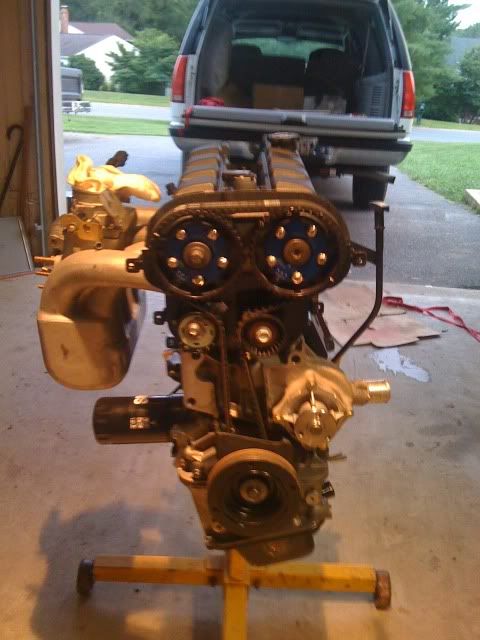 The new motor is a proficiently built low 8.5 to 1 compression motor, that has been dyno broken in and ready run.
Crower rods
CP Pistons
ARP Studs (head and Bottom end)
Billet main caps
Billet Oil pump gears
Head work (over sized valves)
Ford racing intake manifold
The turbo will be a precision GT3071, Miltec turbo manifold, 3Ē turbo back exhaust. Stage 4 clutch, upgraded fuel pump. Iím also adding oil cooler and power steering cooler, new radiator and hoses.
I will be rebuilding the front suspension with new poly bushings, CFM lower cross member brace, and new end links.
Iím also looking to replace the driver set, possibly with a Sparco Circuit Seat.