Been a while since I posted here. My SVTF has been gone for a bit over a year now. Sure do miss driving the car but I'm not mad I sold it. Anyways, I've posted my E30 up here before, seems most people liked it so I'd figure I'd post it up again as well as my new daily I picked up.
Hope this car hasn't been destroyed.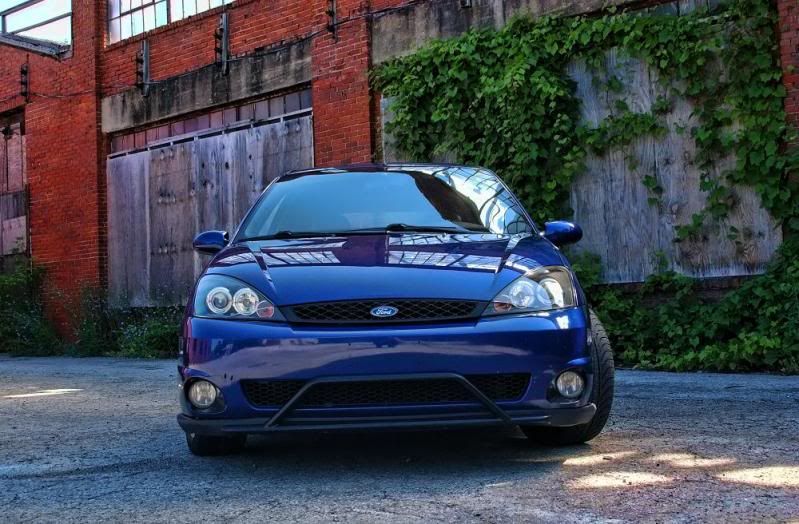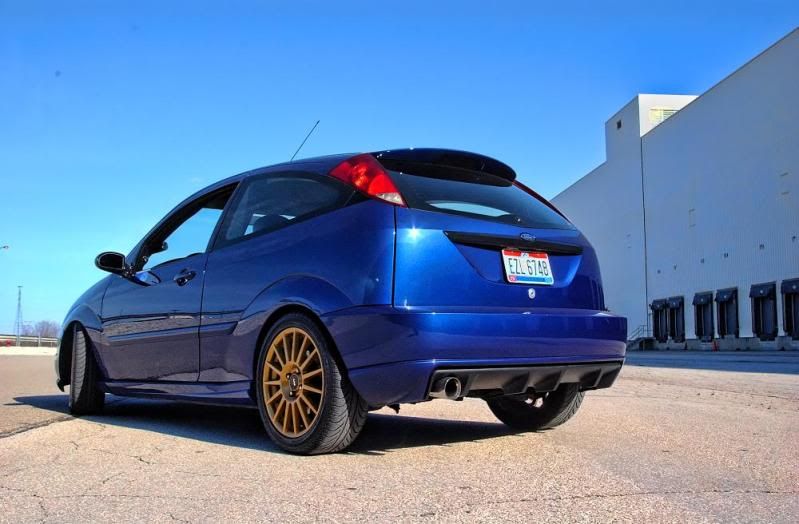 The E30. Currently down with a bad alternator. Think I'm going to pull the engine for a full reseal this winter since it leaks badly.
I may have already posted these, can't remember. Deal with it.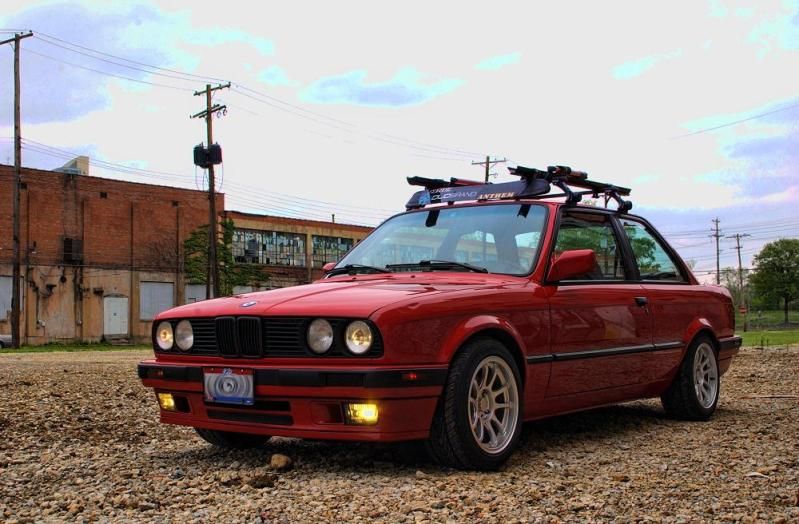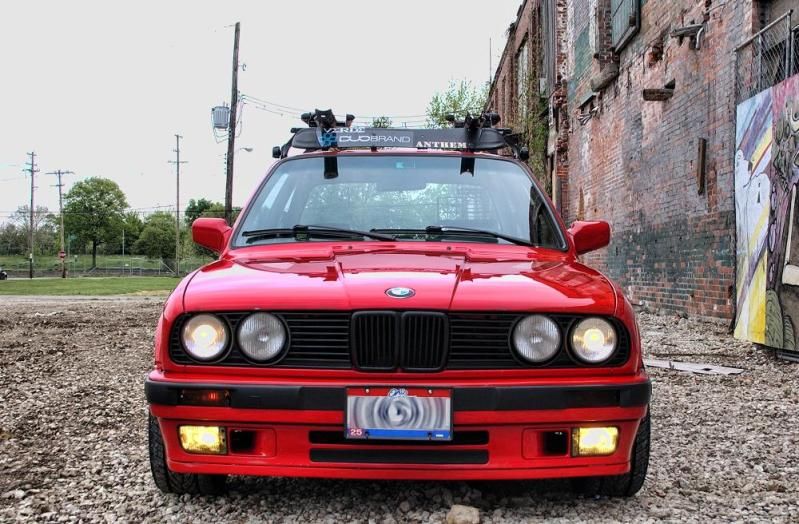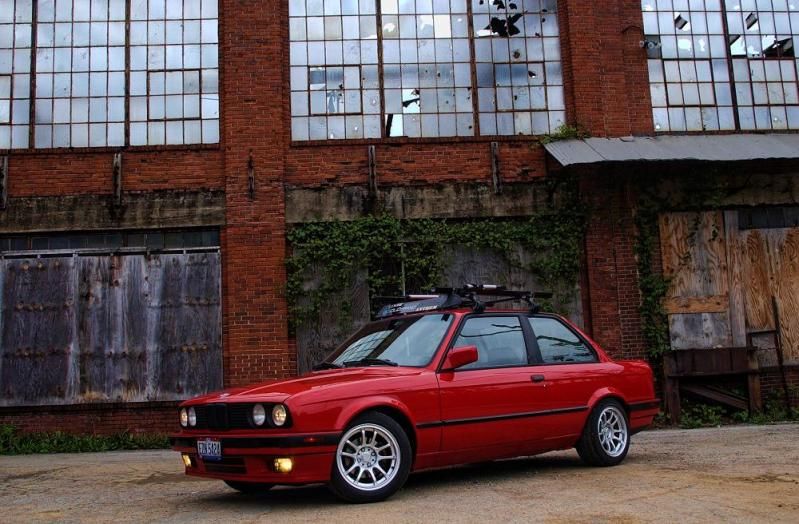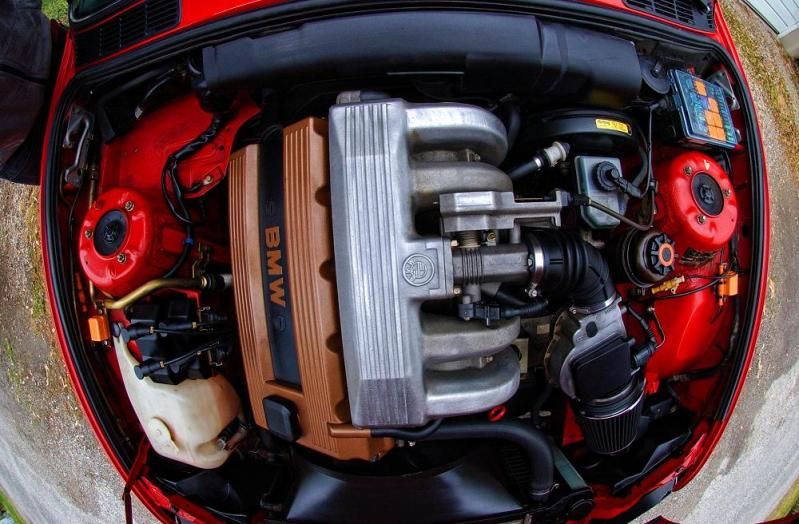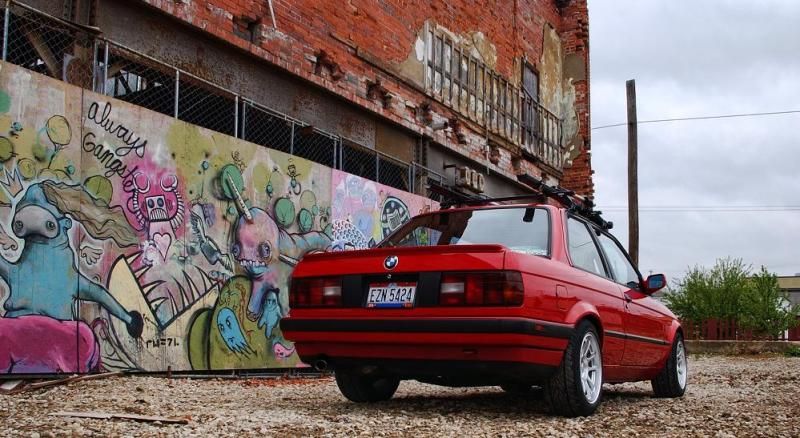 instagram! Follow me, nicksmithbmx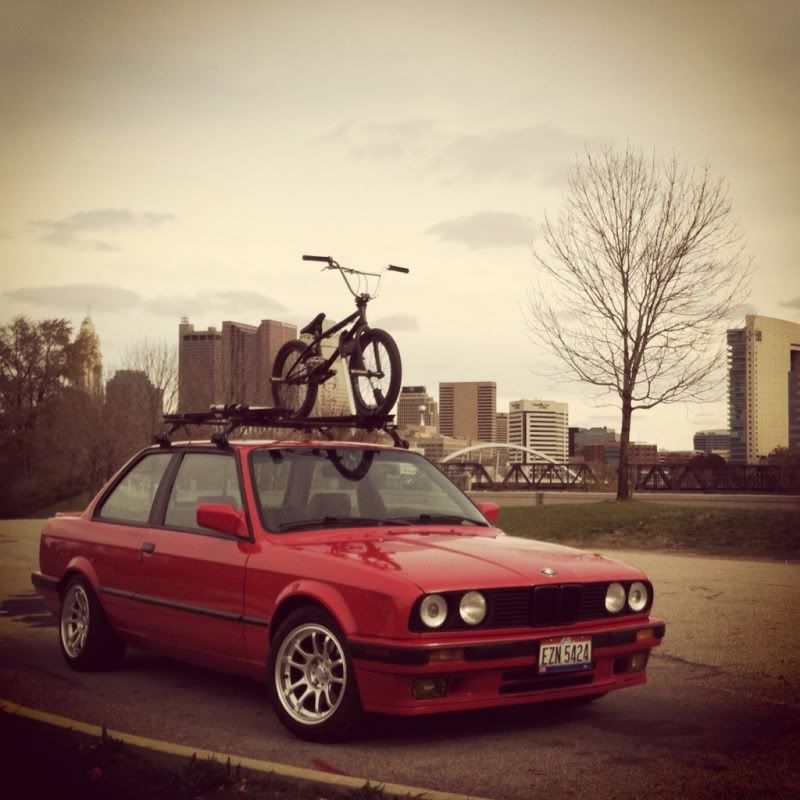 New daily. E34 525iT. 242K miles, stacks of maintence from the previous owner. Only a few things don't work 100% correct and has a tad of rust on the doors, otherwise is rock solid.
Fairly plain looking when I bought it. Traded my clueless roommate the 2 piece BBS style 5's off his later 5 series cause my tires had more tread. The wheel are fairly beat but I'm refinishing them this winter. Lowered the front end 2 inches and added some Bilstein shocks and added some Lamin-X to the front. Otherwise she's all stock.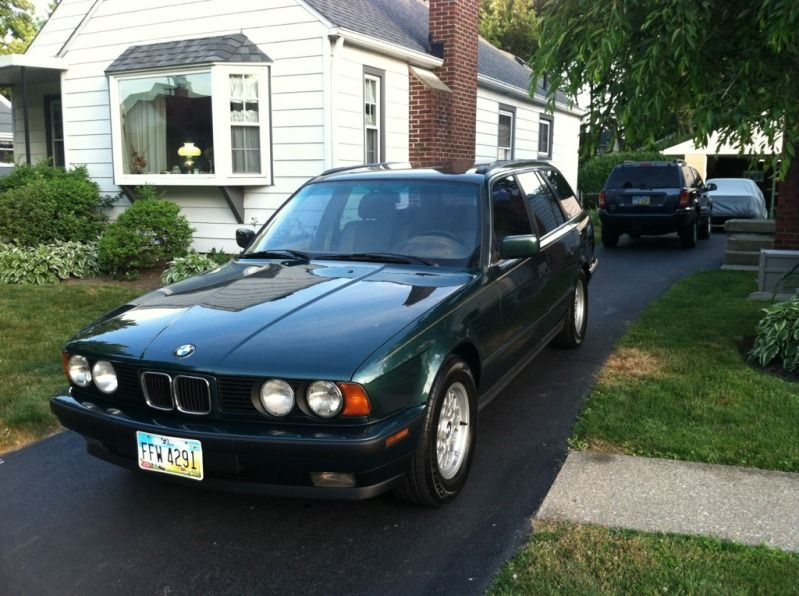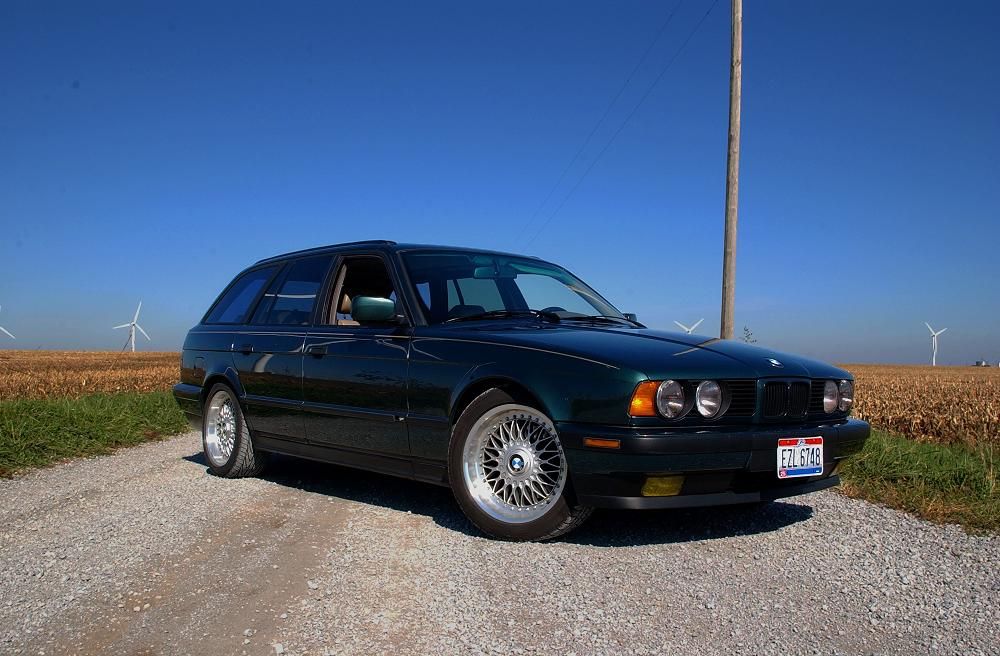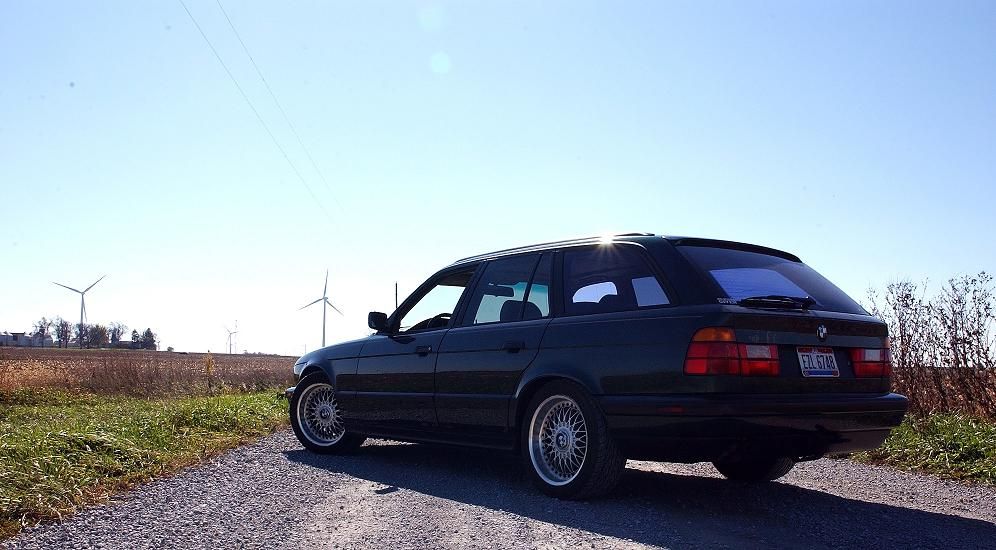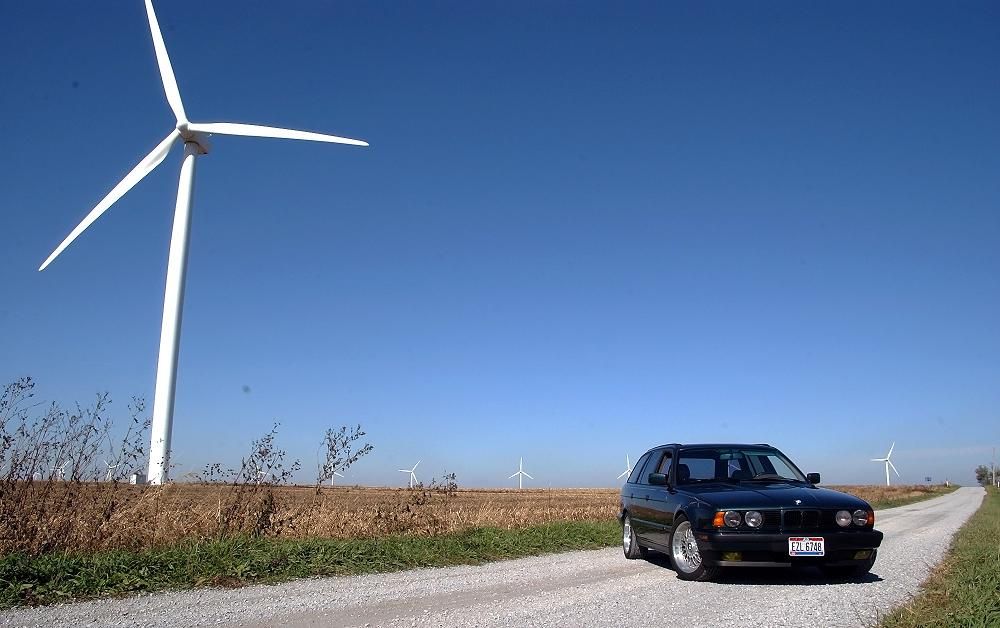 This picture really shows the color of the car.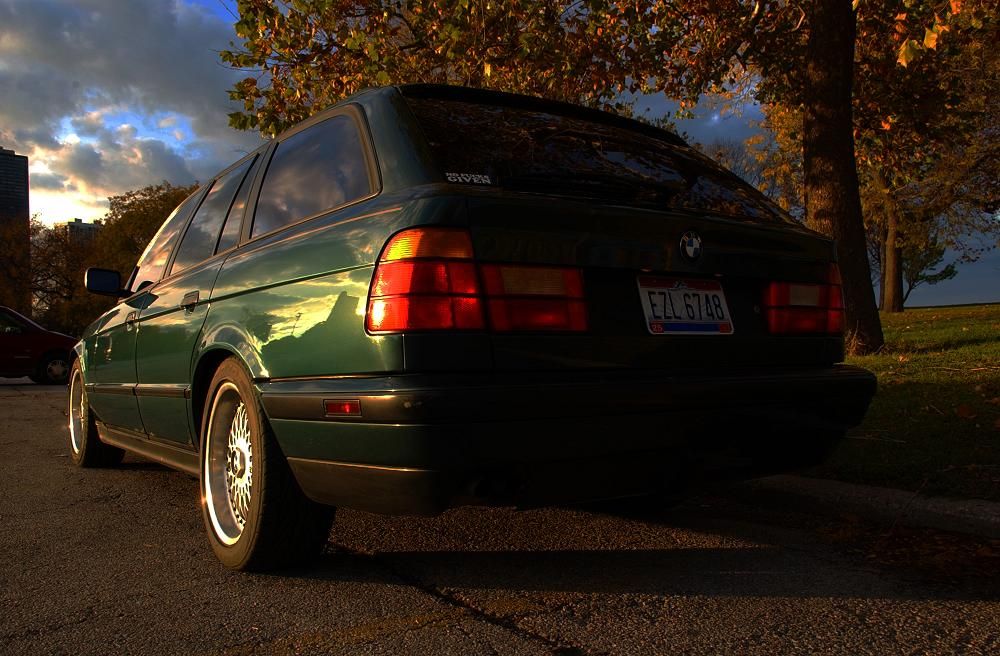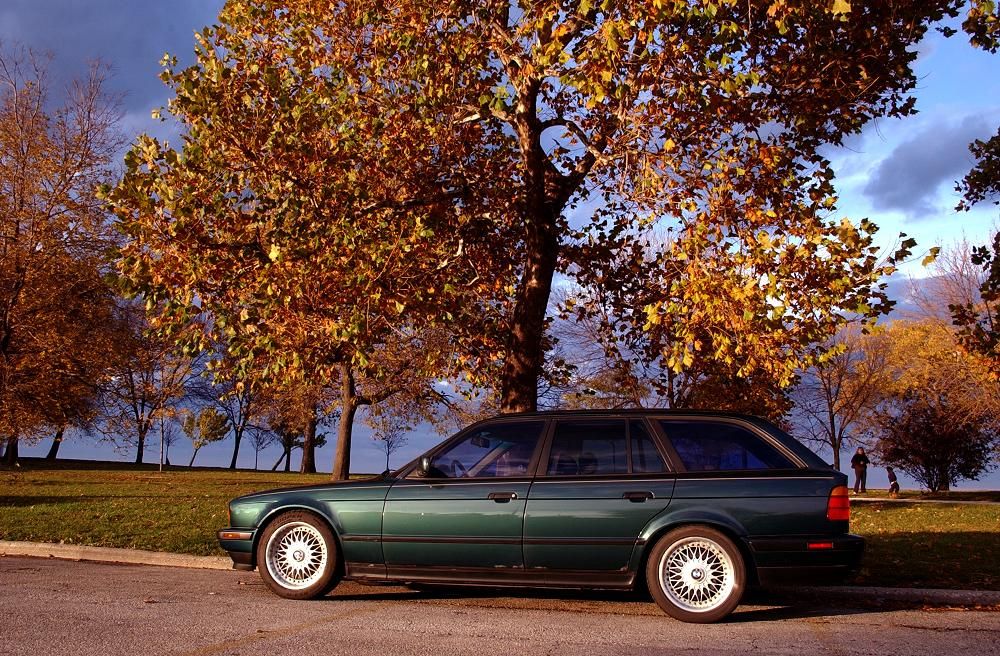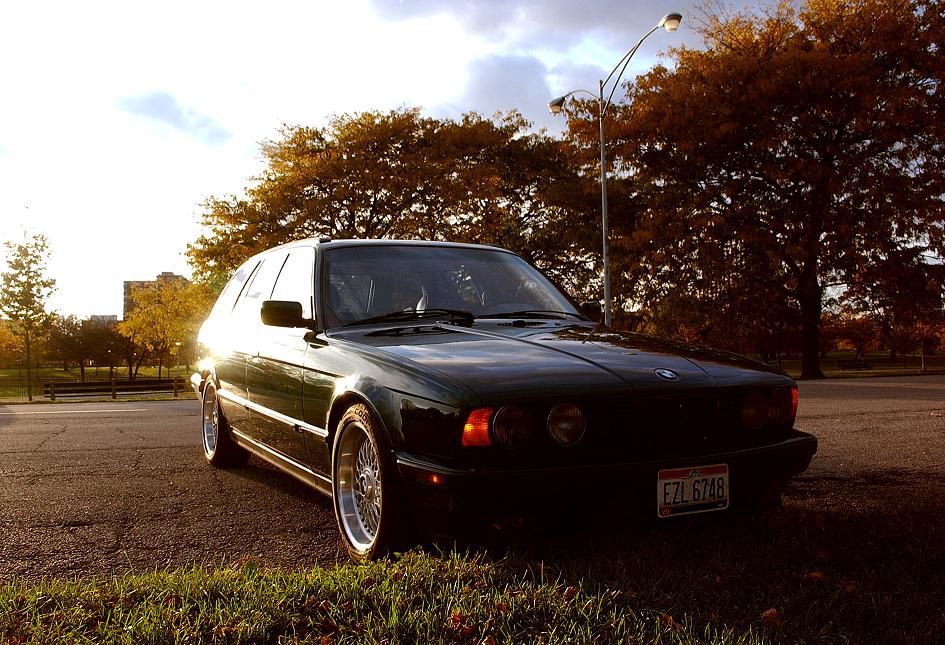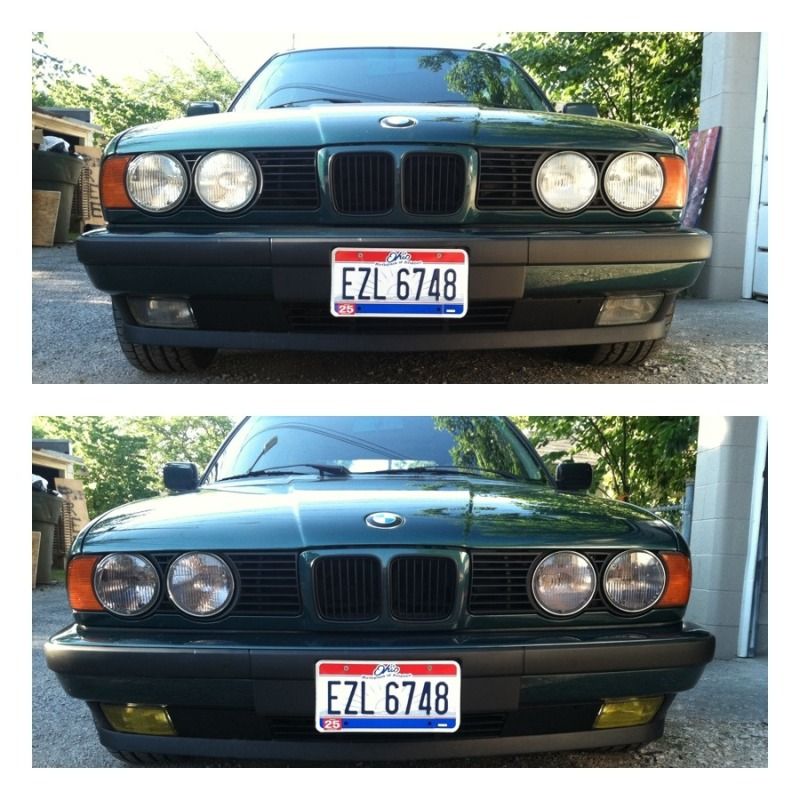 I hid a stereo in the back. Polk components front and rear with an Alpine HU
Quick clean up of the wheels. They'll be completely torn apart this winter and redone.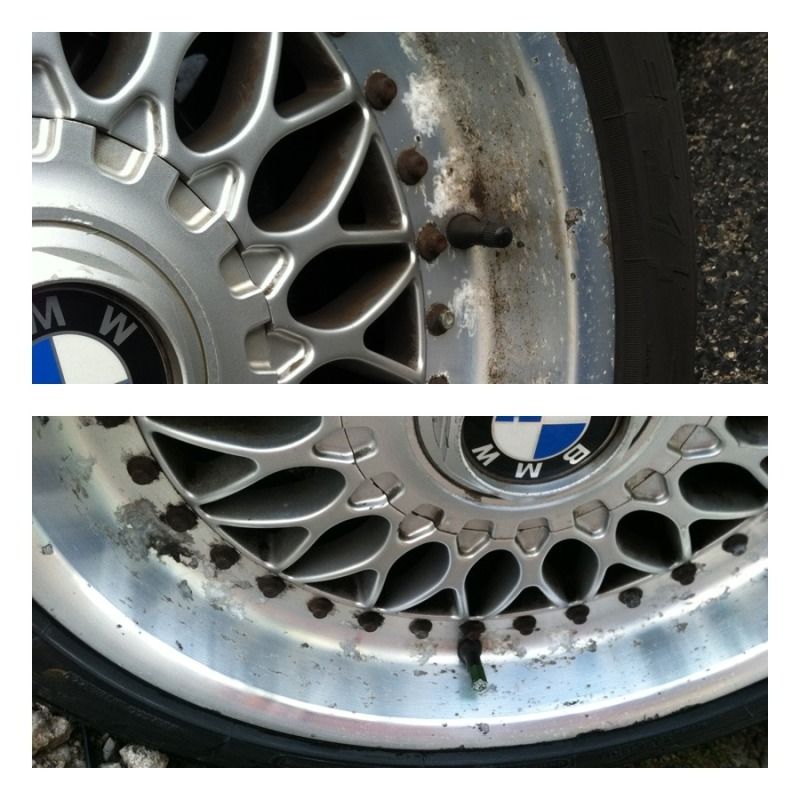 Both on the street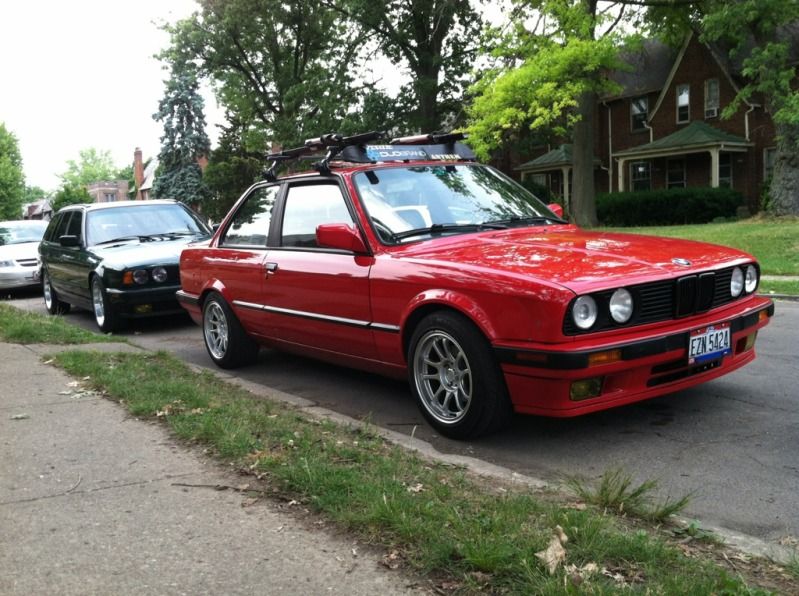 Nick