So...here goes.
A few of you may know I purchased an 07 black zx3 5spd a few years back. She was wrecked in the front when I bought her and decided to fix it up. My dad and I got the car running in about a month or so. New bumpers, fenders, headlights and more were done up! I put a lot of time into rebuilding it and was very happy with the end product.
I slowly started modding it, tinting the tail lights, some Focal wheels, did the tint myself. I hooked up some subs along with a pioneer radio. I wired up my fog lights and made a custom Sri. I added a nice clean looking wing from eBay which added some flavor to the car. I eventually lowered it but it wasn't much.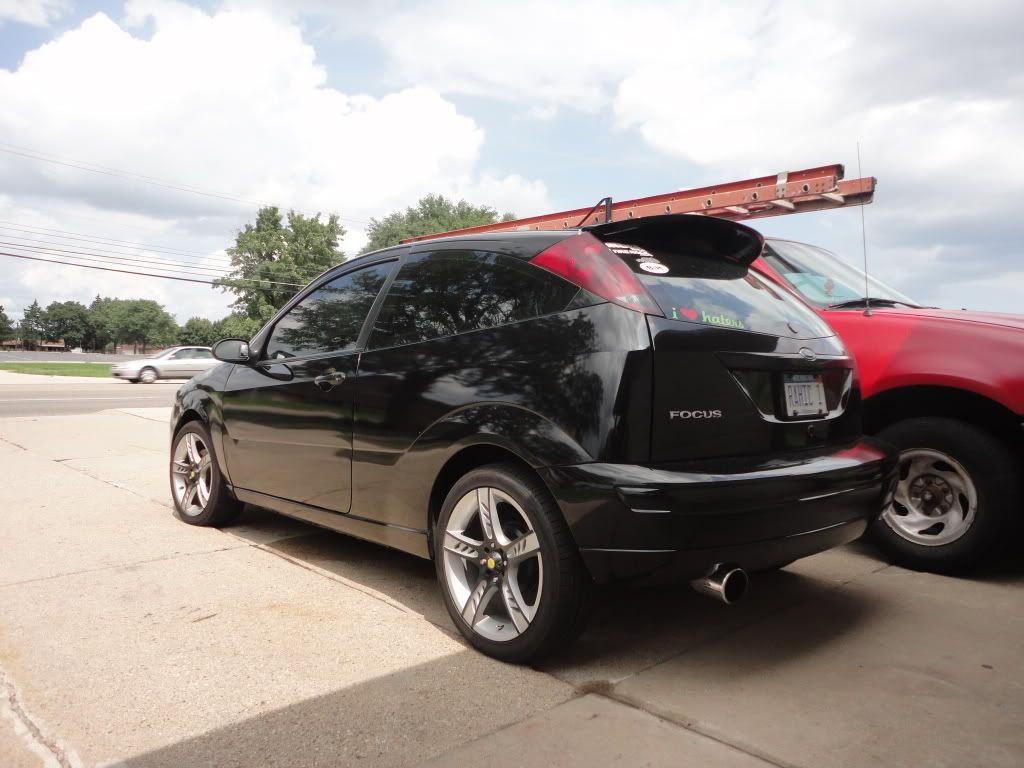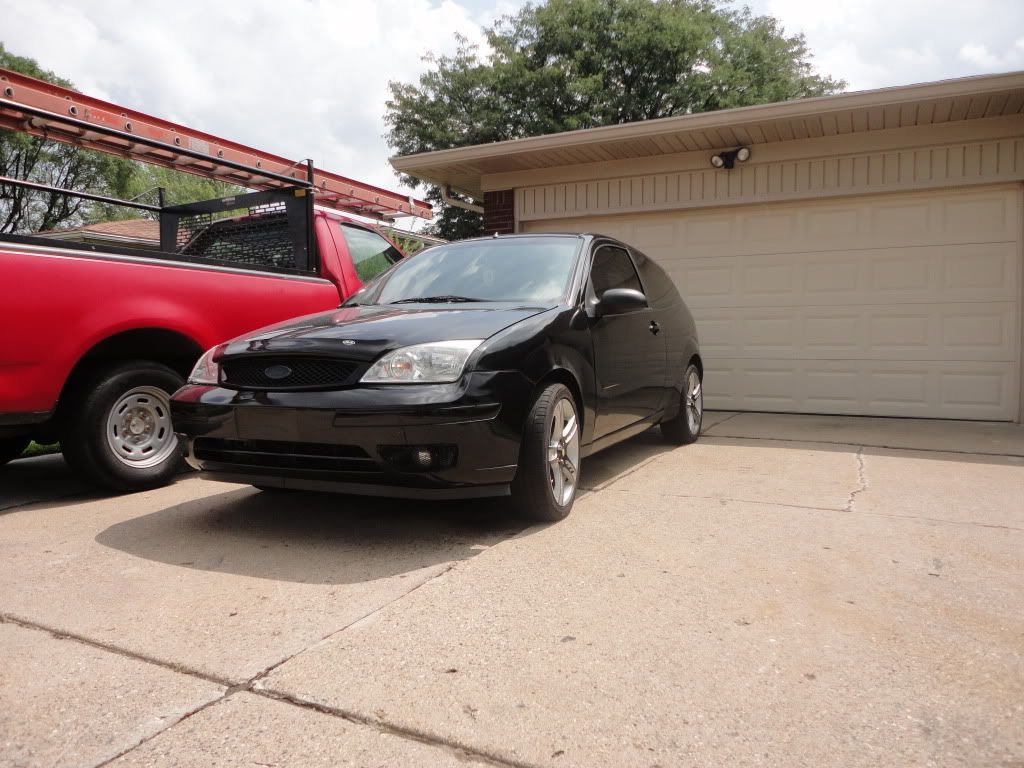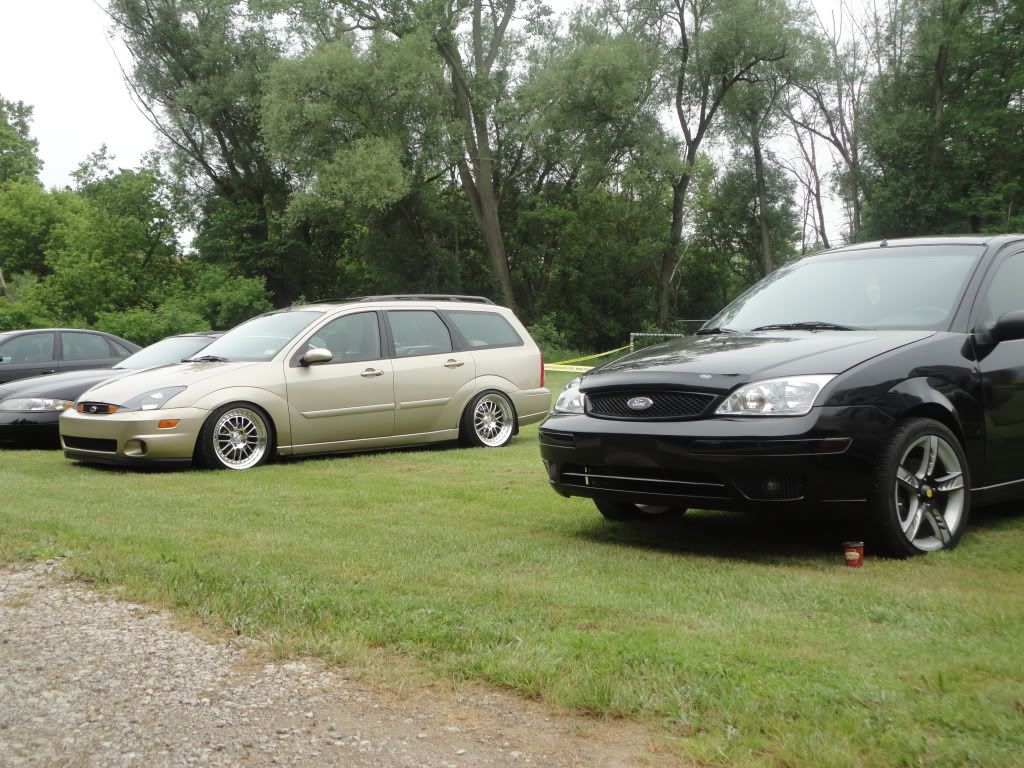 After drivin the car around, and adding around 10k onto the odometer I noticed my tires were starting to wear even after an alignment. I looked into the body and noticed it was pretty bent up. So my search began for a new shell..
After finding nothing on the forums and giving up, a 2001 zx3, in black with an atx and zetec popped up for $800 on Craigslist! It had a blown timing belt.. I instantly called the guy and checked out the farther next morning. There was no rust anywhere on the car other than some surface rust on the passenger fender.
My dad and I picked up the car the next day, and the work began.
A few friends came over, and within 6.5 hours we had the car stripped down to the body. A week later I started tearing my car apart and swapping the whole wire harness. The steering rack and front subframe from my 07 were swapped over, along with the 2.0 duratec power plant! After hooking everything up I had some electrical problems. A mechanic had my car for two weeks and couldn't figure out the problem.
I took the car back and rechecked all my wiring...I ended up swapping two wire harnesses and the car fired up! I was never happier to hear her start up again.
My friend next to the bad engine after pulling its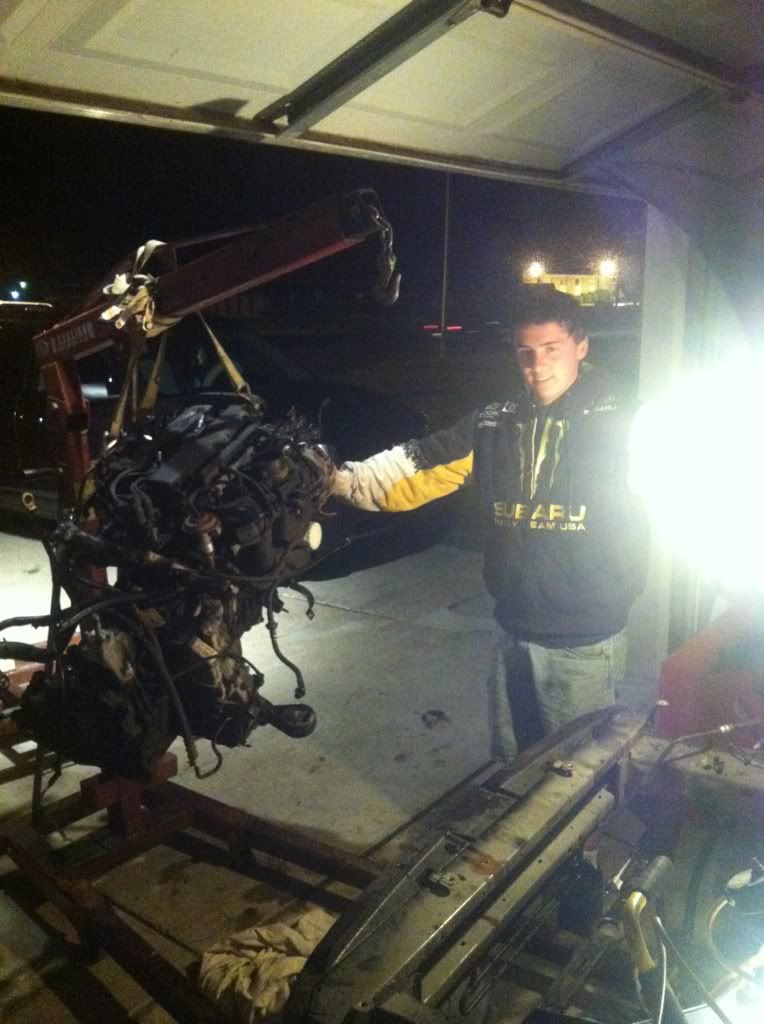 Once I had a car to drive I chopped up my old shell and scrapped it and got a hefty $140 for it..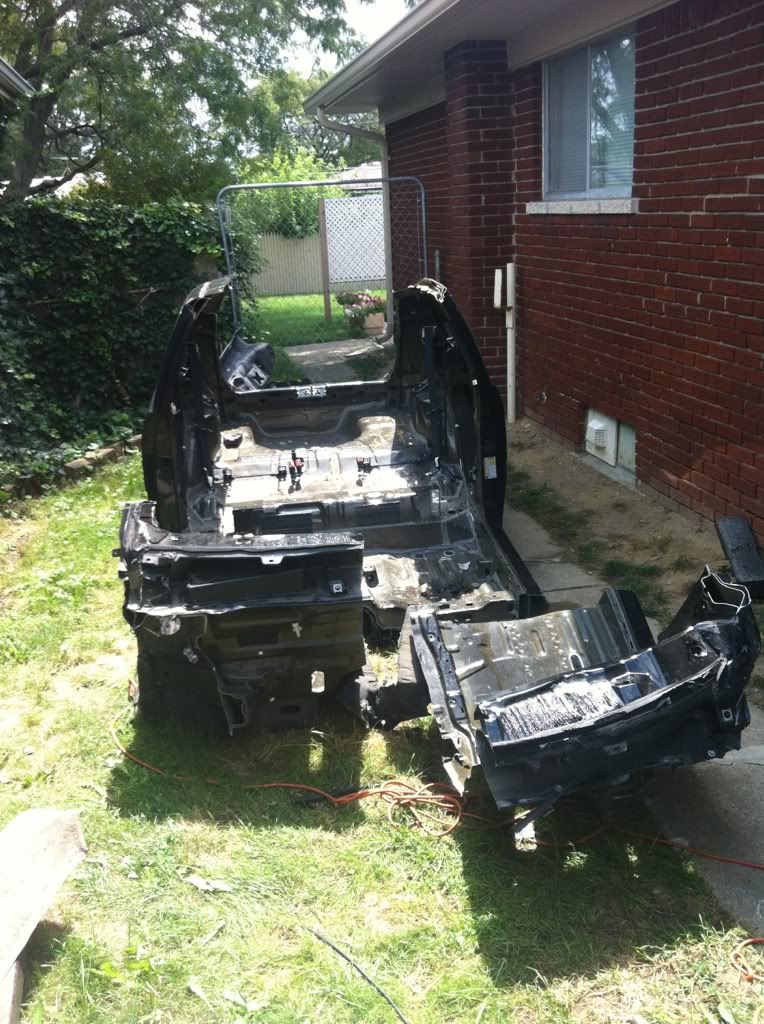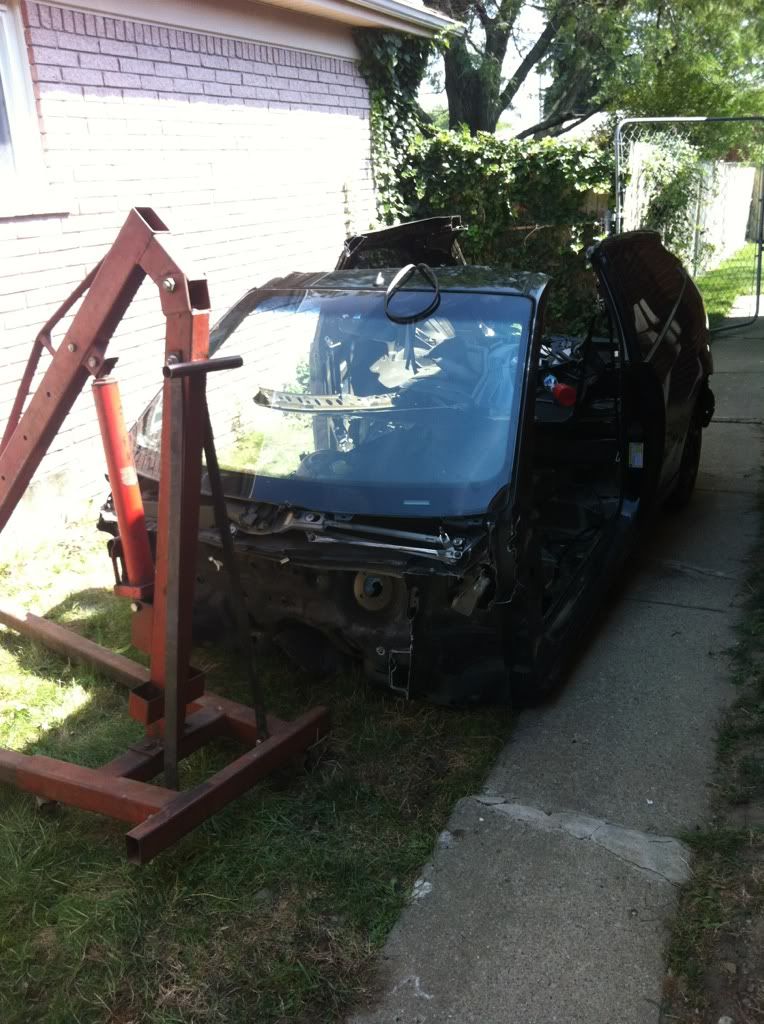 I then primed the whole car and shaved the antenna, and the front bumper. I painted the engine bay sparkly blue (no homo) and loved every piece of the work I did to it. Currently I have my 17" focals on, tinted windows 5% all around, and tinted the front side markers. I have Tein springs in my garage, as well as an OBX header on the way from Wagonguy. I have picked up a 2.3 head and it is currently getting ported and getting a 5 angle valve job done, thanks to the guys on here for the tips!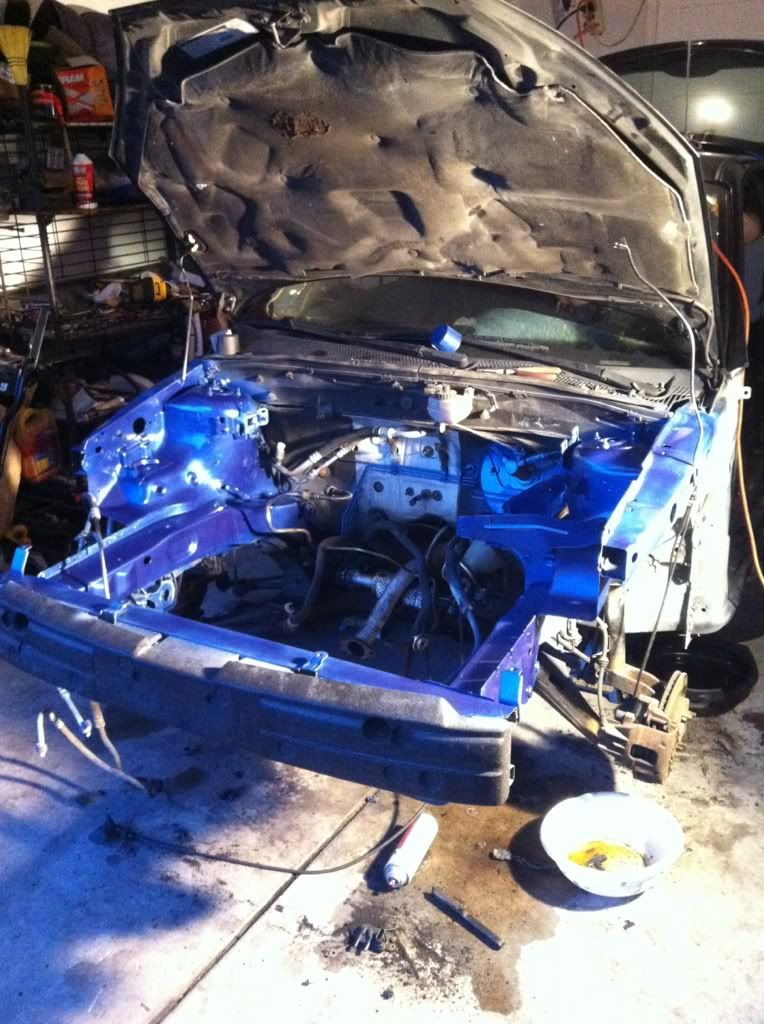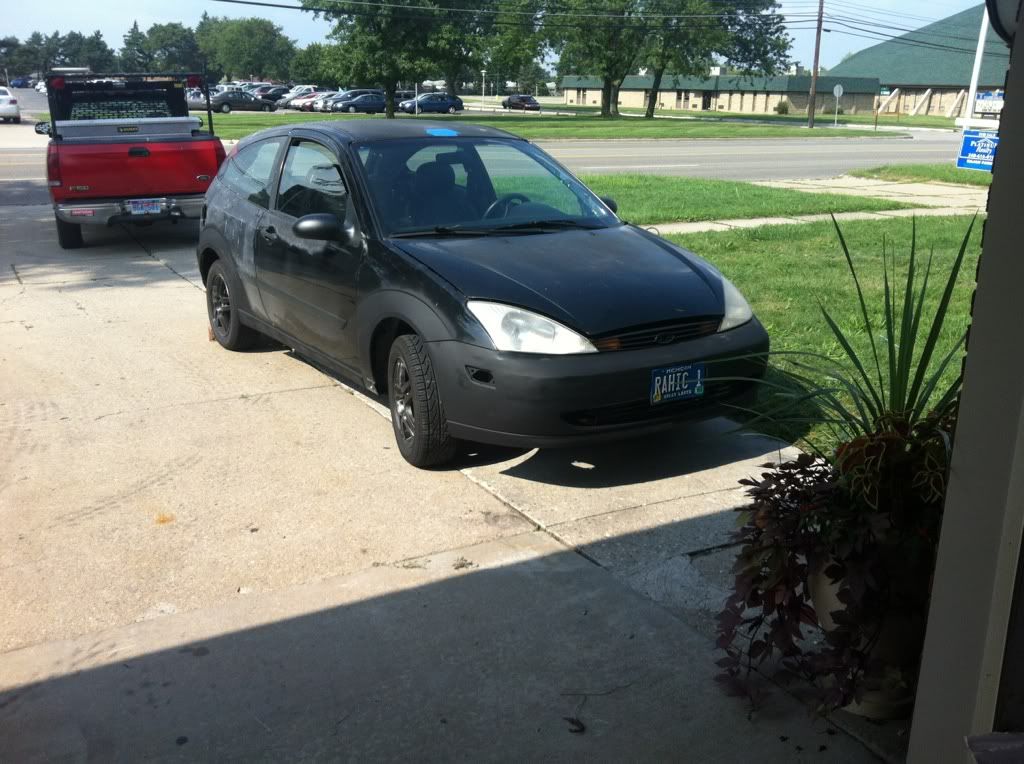 I have high hopes for this thing now that I have a good fresh start!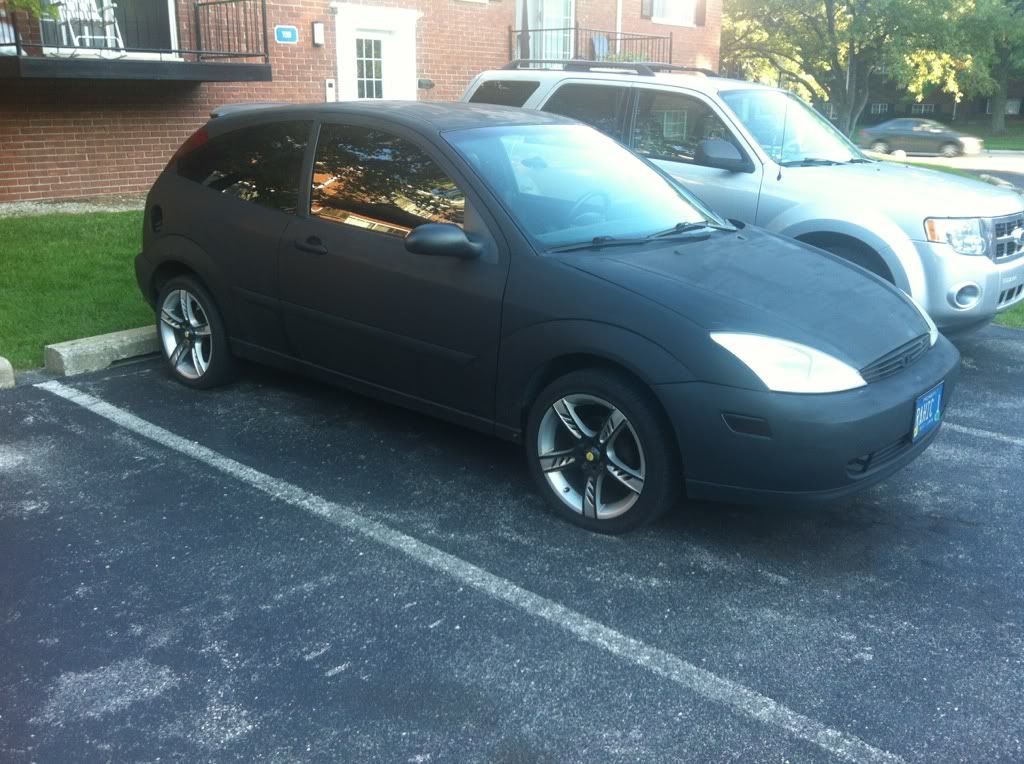 I hope you guys/gals enjoy it! I have a good job now and will keep the mods up to date!
CURRENT