hello everyone im gonna tell you about my car. To start off i always wanted a svt focus when i was 12. it was the dream car i always wanted, when i first saw them i wanted one. After years of having 2 ford rangers and a ford f150, i was getting tired of auto
and trucks. so i sold my 2006 ford ranger fx4 to car max. then start my searching for my car ,i wanted to get a Subaru wrx cause of the awd and turbo plus a 5 speed it was a yummy combo haha. but i couldnt find any that were worth buying cause they were either been modded already or high mileage. In till one day on aug 31 2010, a black svt focus came up for sell on Craig list. so i clicked on the link and i was reading about it. the car had 62,000 miles which is low for a 04. and i bought it from the 1st owner. the guy wanted $7000 but i got it for $6000. the first mod i did to it was a steeda intake but that was point less so i put the stock one back on.
this is when i moved to new york (from new mexico) in nov of 2010 the next thing i did was painted the wheels dark grey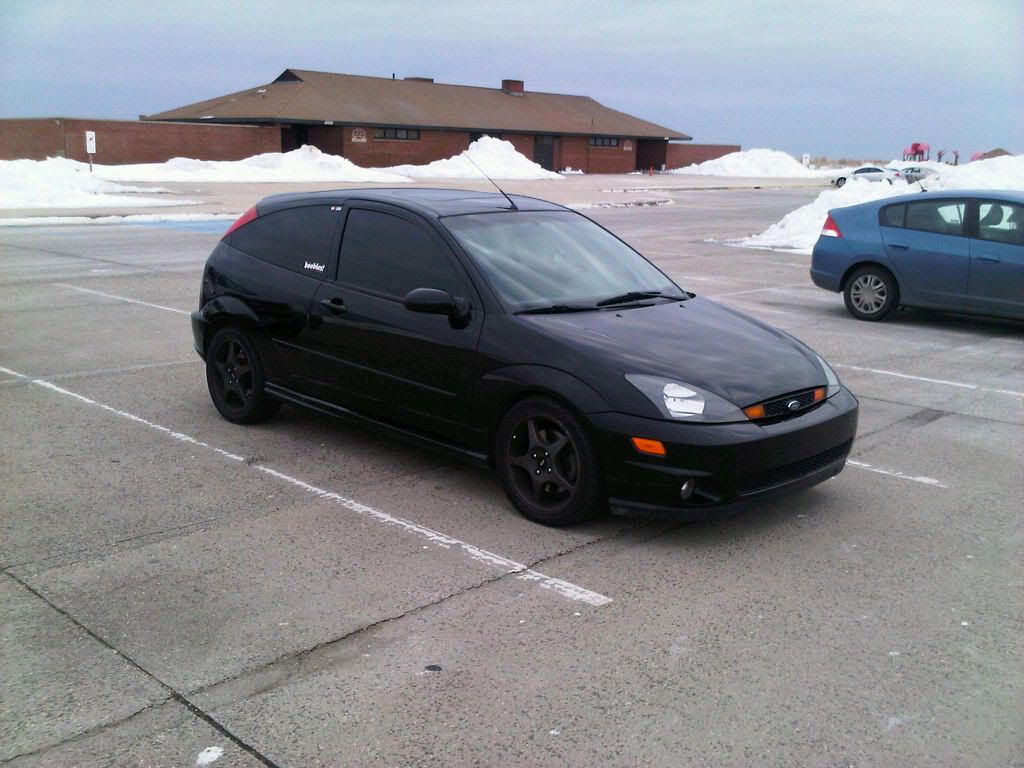 later on through out the months i have put ford racing springs and painted the wheels again in white, plus my car was having a miss fire so i replace the spark plugs in 30 degree weather not fun.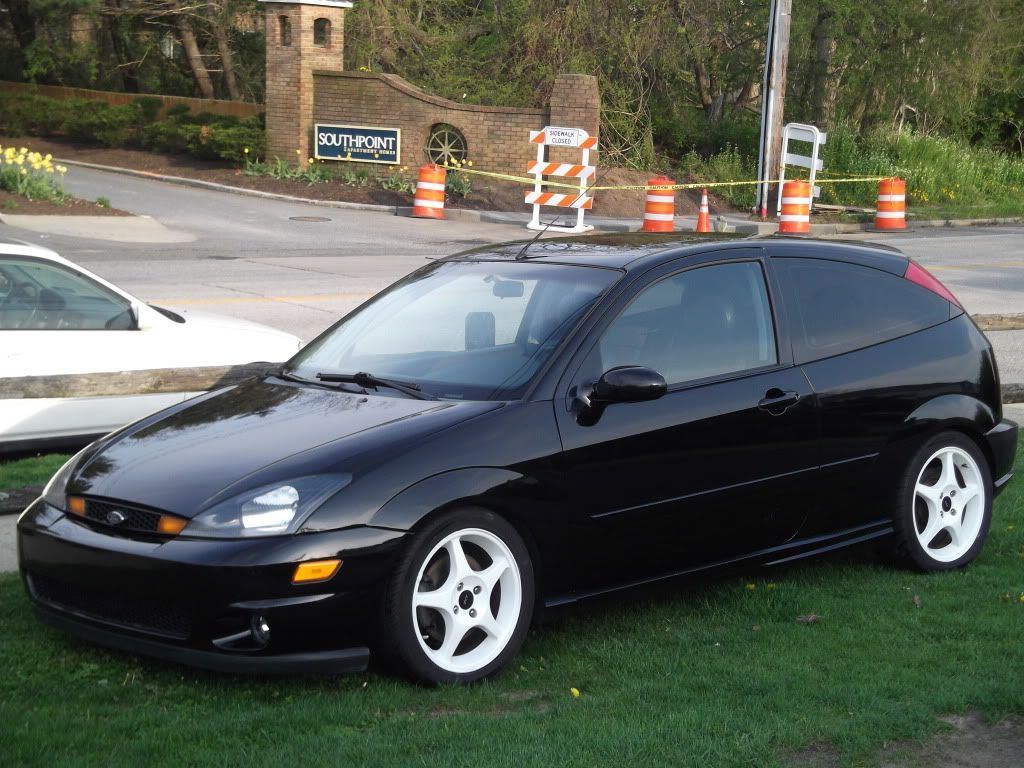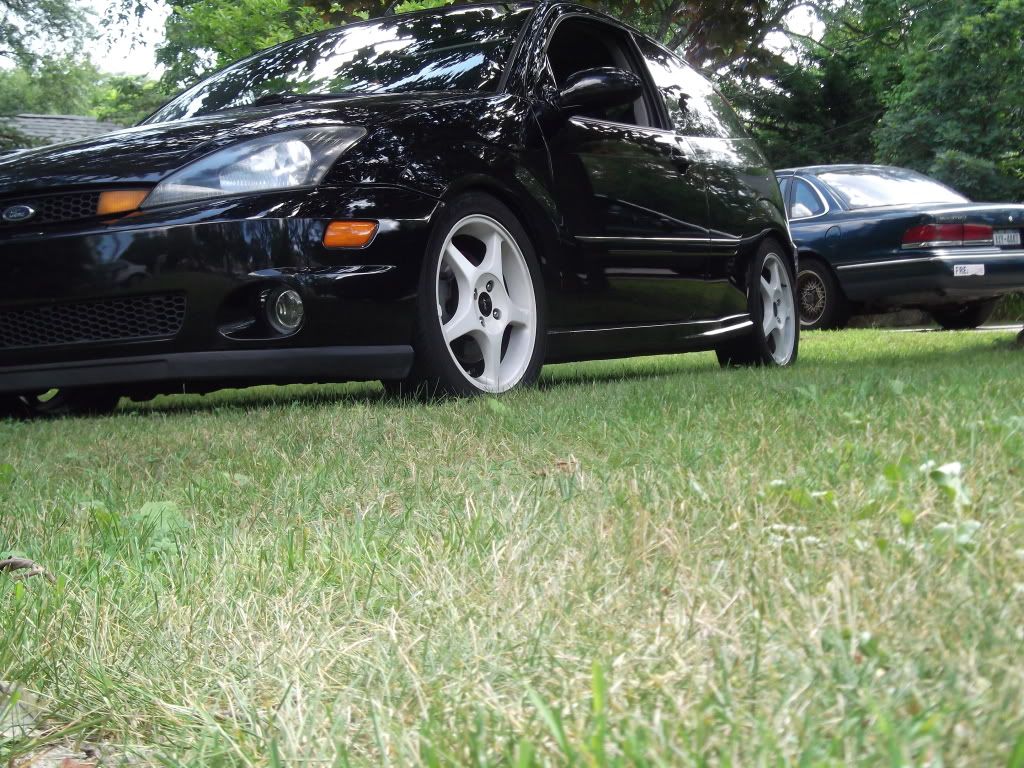 i was going for a rallly look so i bought some basic rally armor mud flaps. they were a pain at first to put them on but now they are easy.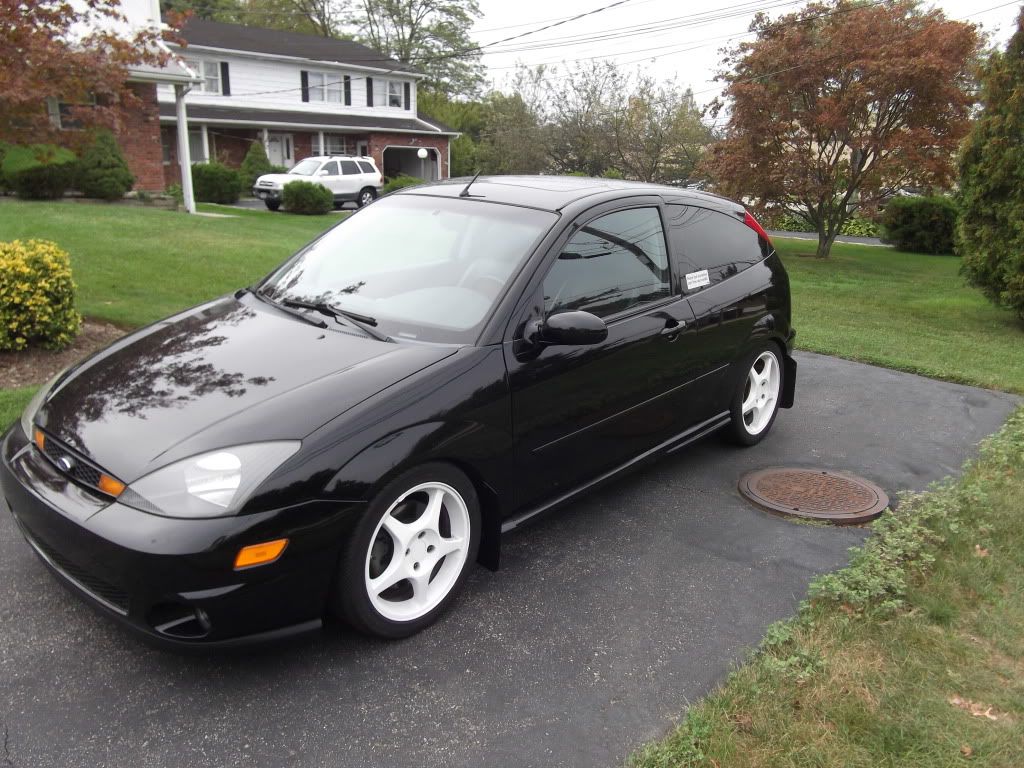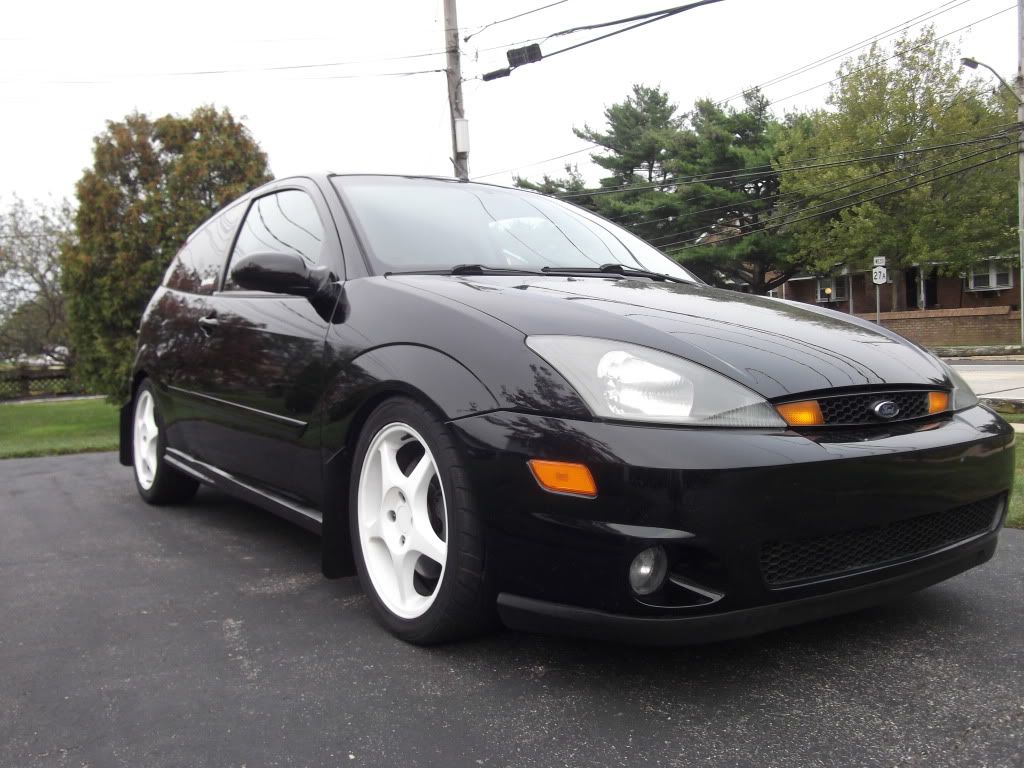 then i bought some new wheels for it that were 15 and they were bss style rims from ARE 15x7 with a 25mm offset but i got rid of them cause i need to shave some of the metal off the caliper and didnt want too but heres a pic of them on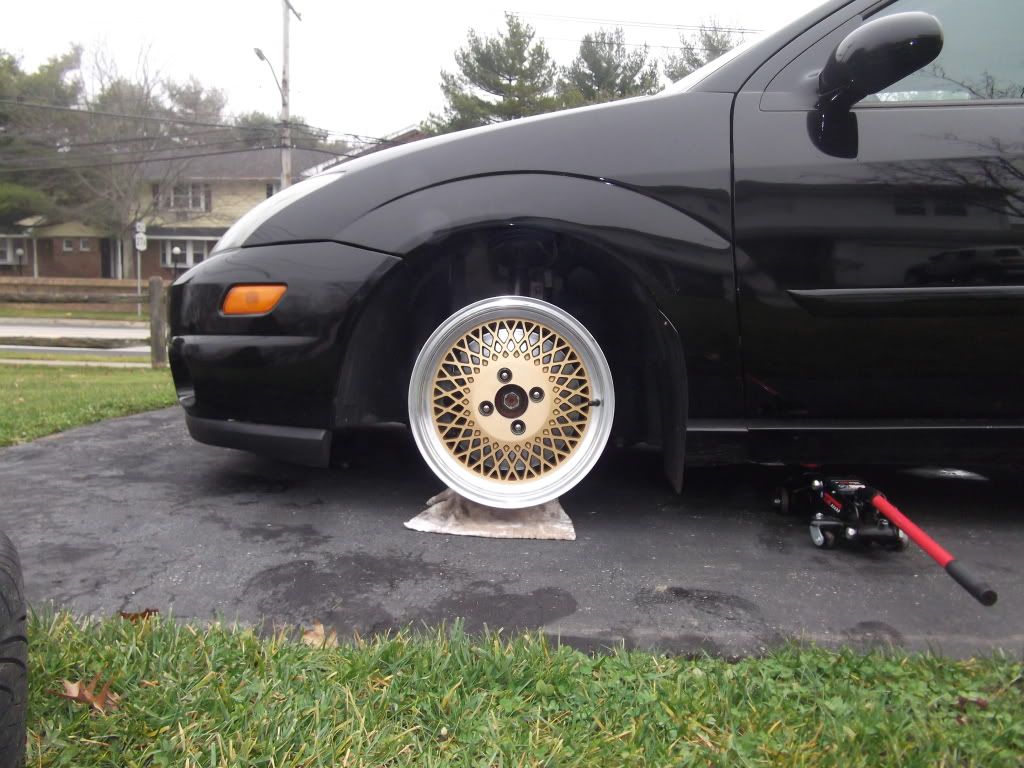 then after looking around on the forums of the stance focuses i wanted more low haha so i replace the rear spring with sport lines.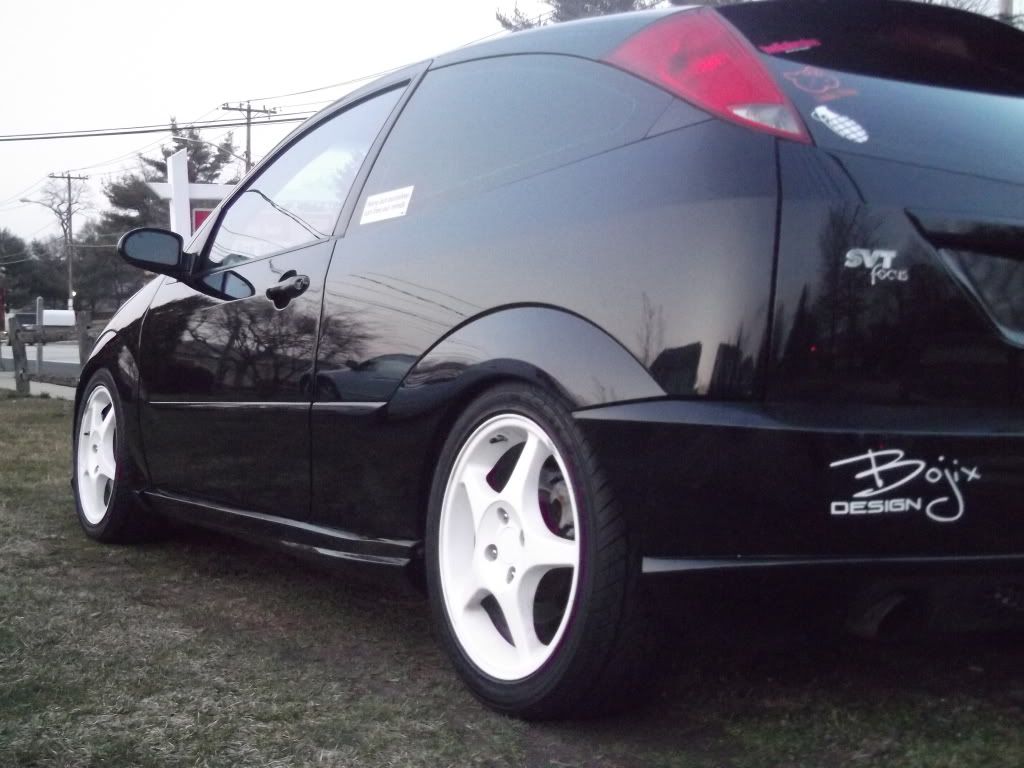 the mud flaps were off cause it was summer around this time.
Then i got tein coil overs off eBay brand new for $750 (lucky deal for me
)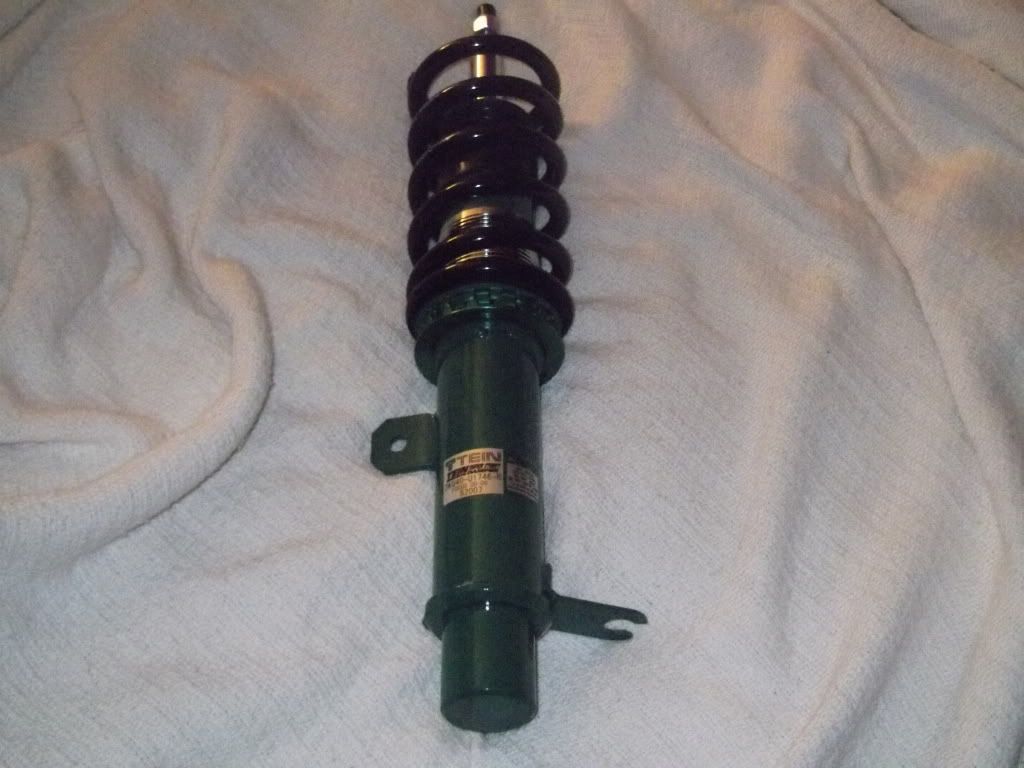 heres when the coils were put on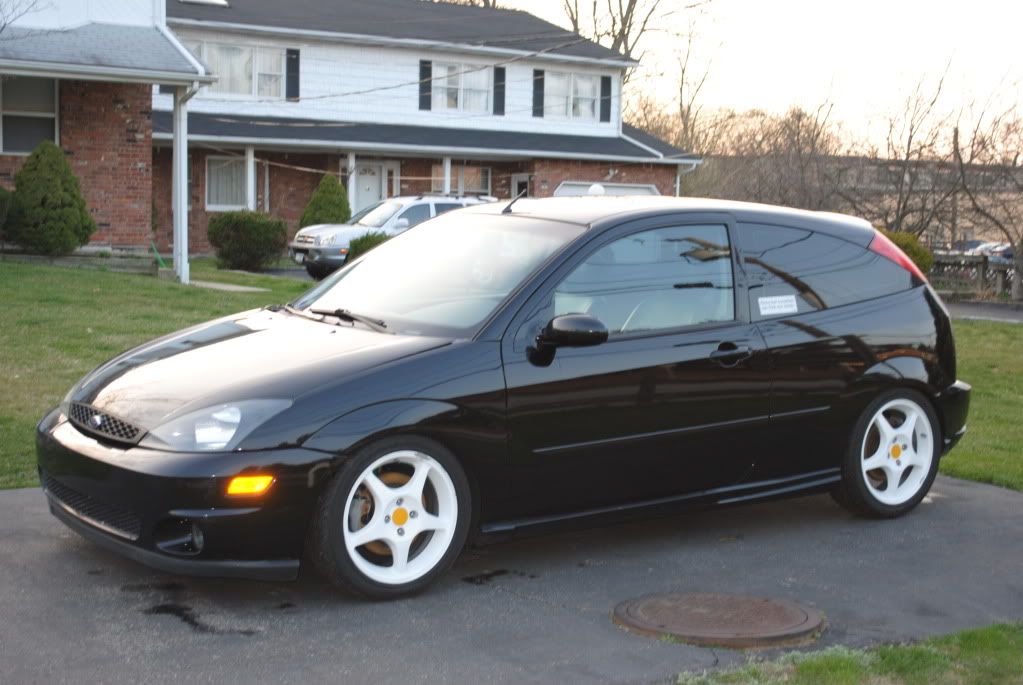 after that i bought some eaps that were black and i repainted them silver
here they on the car ignore the yellow center caps i wanna to be different but it looked silly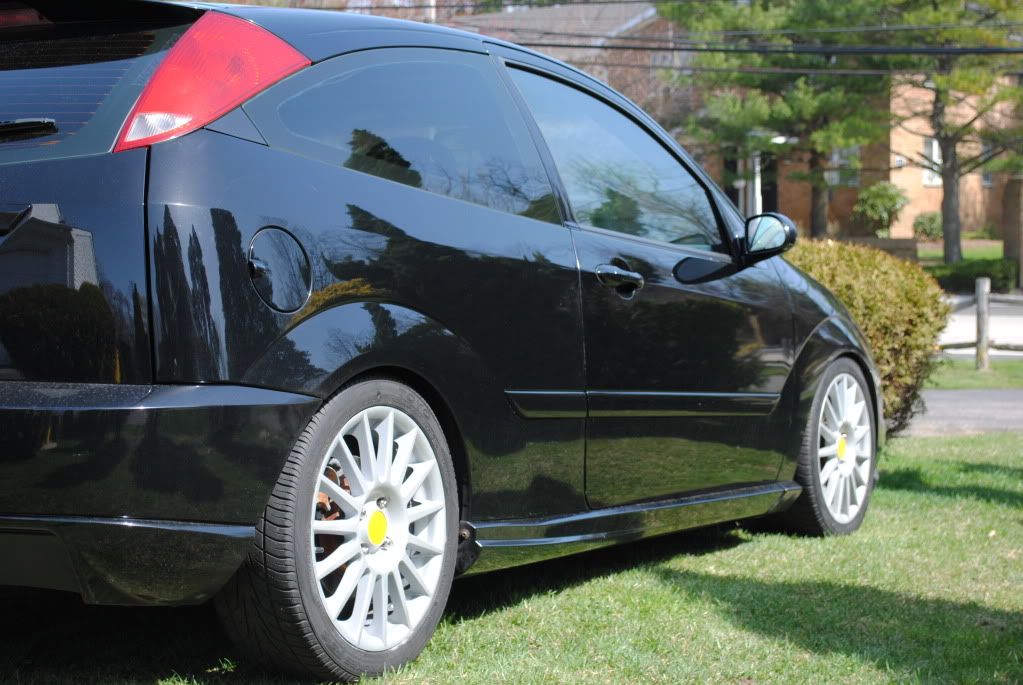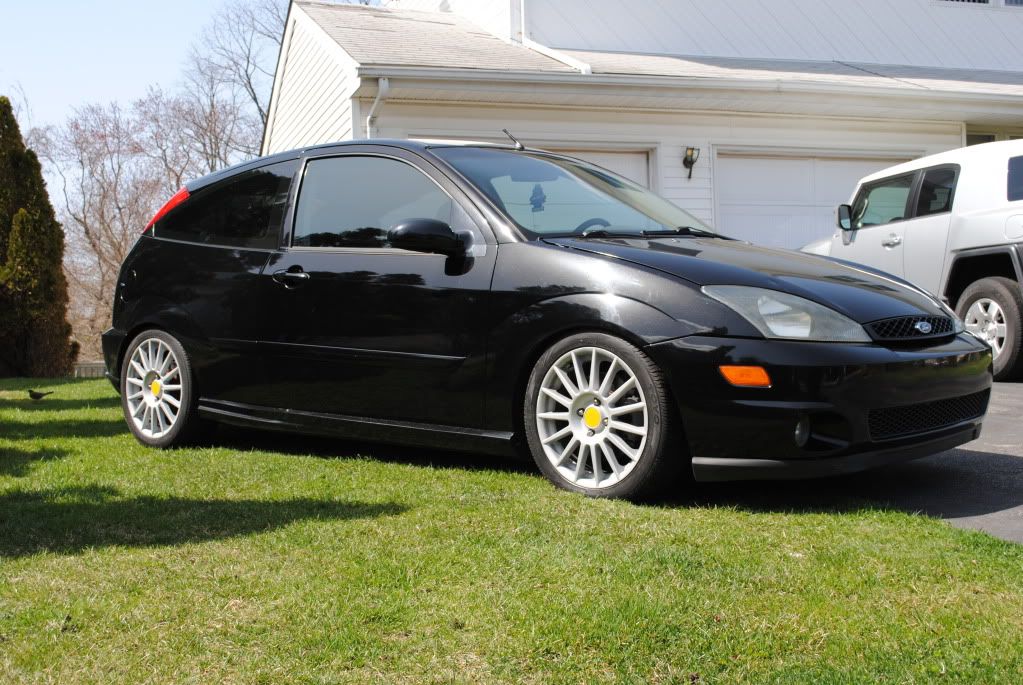 but i got rid of the eaps cause every one has them and i needed a radio badly cause listening to nothing sucks. and i lower the car some more and put the white 5 spokes back on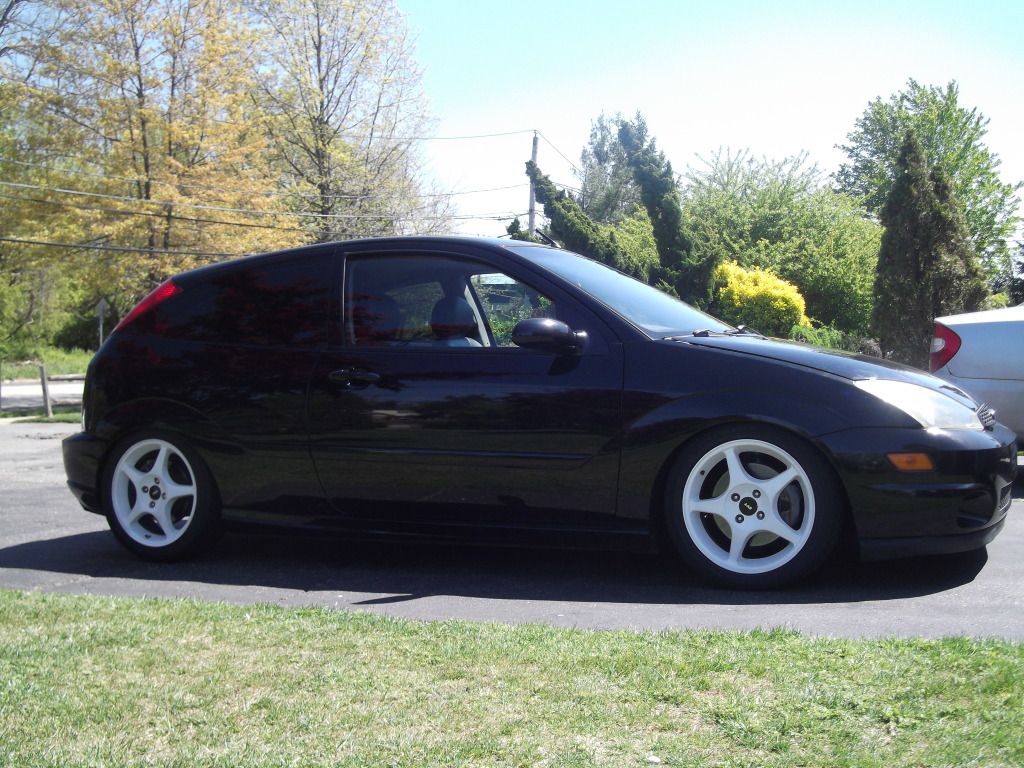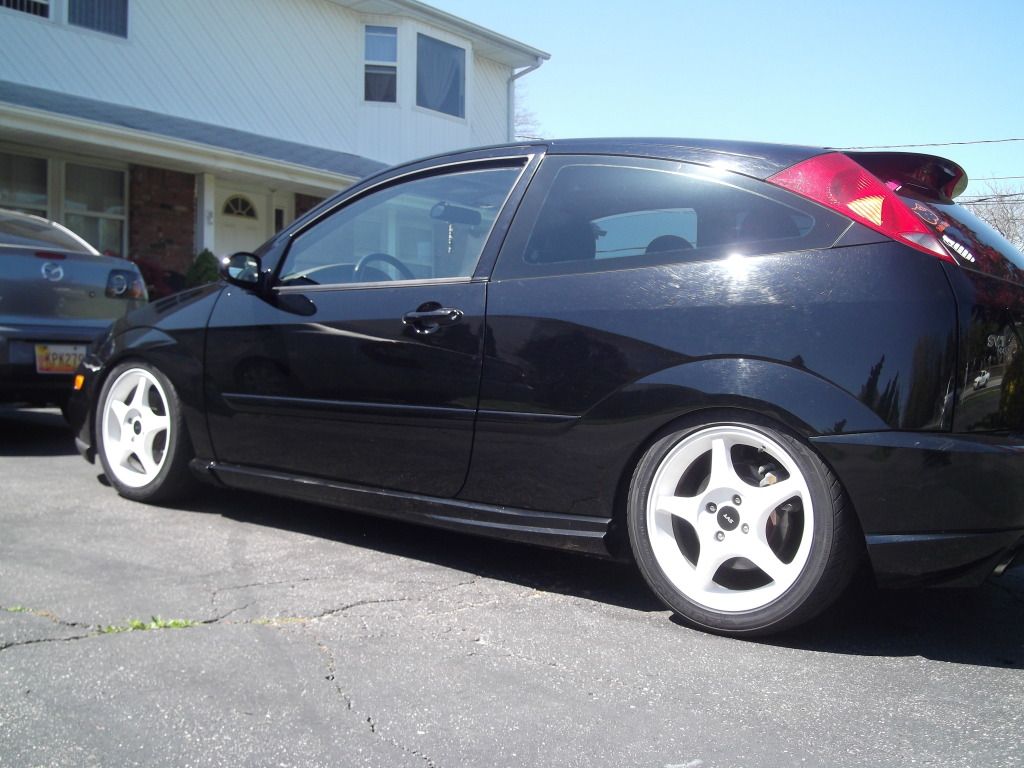 but then the stock tire size kept rubbing on the fenders (front) so i replace them with 205 40 17s up front and painted the rims black now cause i was getting tired of cleaning the white rims.
but now hears what the car looks like now. I have more plans for it like this summer put a exhaust on it and keep it going cause i wanna keep this thing forever so when my kids ask me whats that in the garage? ill tell them that is my dream car i always wanted