It's been two years and plenty of modifications, so I figured I'd make a thread to showcase what's been done to my car. I bought it August of 2010 from an older couple a town over. They garaged it during the winter months and barely drove it, pretty much to the store and back. The car is a 2002 SE Sedan, got it with 57,XXX on the clock and no rust or dents or anything besides the usual wear.
Where it all starts:
April 21st, 2010, 2 weeks after getting my license, I drove like every other 16 year old boy fresh off the permit, like an idiot. 5-Speed 2003 LX, 65 in a 30 around a 25MPH turn...: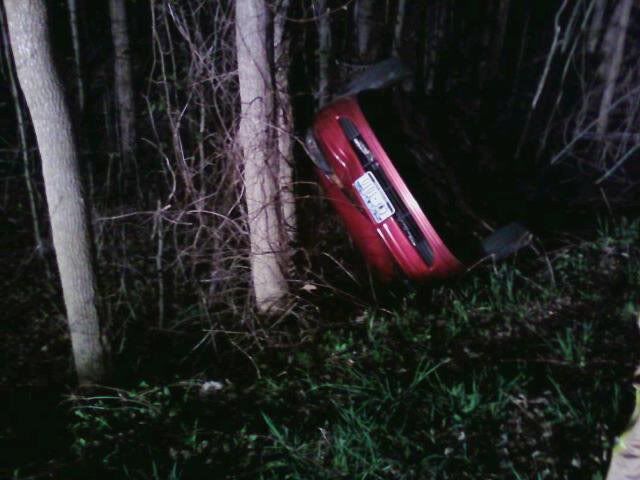 After that, I was borrowing my dads car whenever I needed to get to work, which was becoming very impractical so I went out an bought another, knowing that if they could withstand an accident like that, they were very well built. Picked him up on August 21st, 2010: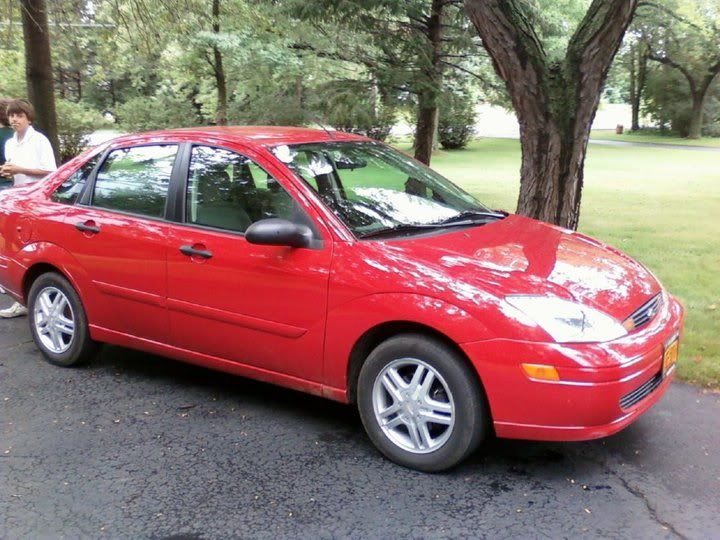 Sadly it's an automatic, but you work with what you've got. Now most people give their cars girls names or whatever, but I feel like those should be reserved for muscle cars or things like that, so the name Felix came, and it stuck. That's how he sat for 8 months, entirely stock until I blew the transmission. I didn't think about swapping in a manual, so I left it automatic
. Right as I got it back from the mechanic the mods began to flow in. First came the Intake, Strut Brace, and Ford Racing Tail Lights: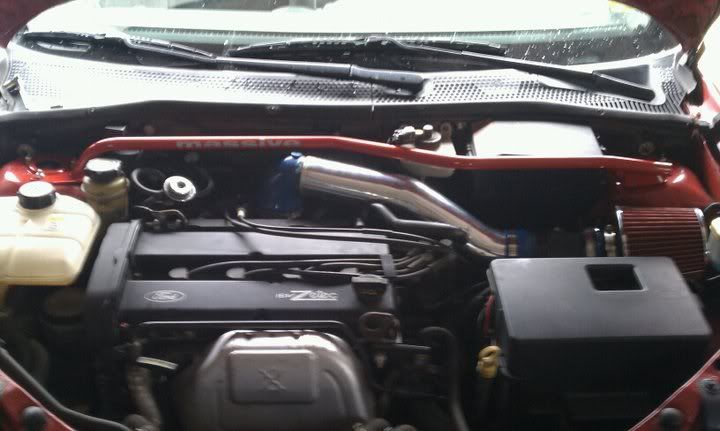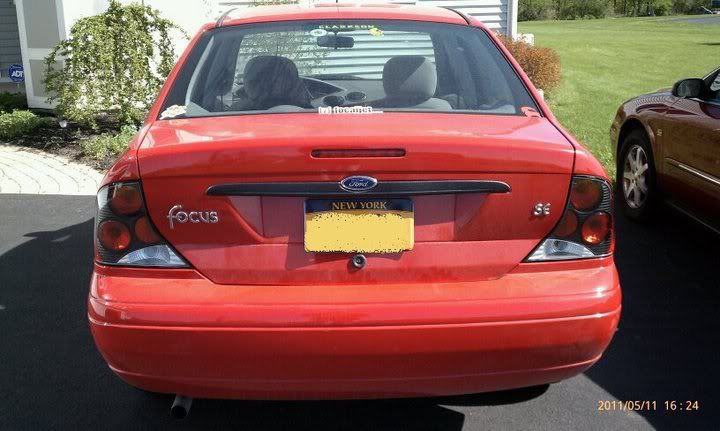 Everyone always told me, once you do the first mod, the bug will hit and there's no stopping there. Next thing I wanted to tackle was the handling, and getting rid of the 4x4 status known as a stock focus. I picked up a set of SVT Springs cheap off of a member here and tossed them on as well as an SVT Lip, after hours of figuring out the suspension:
I was left with this, which I was quite proud of at the time:
Especially when I tried to go up a friends driveway:
Shortly after, I found a good deal on MSD Coil and Wire pack off of another member on here again:
After the MSD Setup, my mods began to die down along with my bank account, so I did a simple mod to keep the bug alive and added LEDs to my trunk:
A couple weeks of searching later, I found a kid selling 3 EAP SVT wheels with tires for $100, so I had to grab them, along with a new wheel to go along with it for $250 after the new tire as well
:
Soon after the wheels were bought, I had to go off to college and leave my car at home for the 1st Semester, so mods were on hold, until Christmas break when I bought myself a new headunit (Pioneer DEH-3200ub):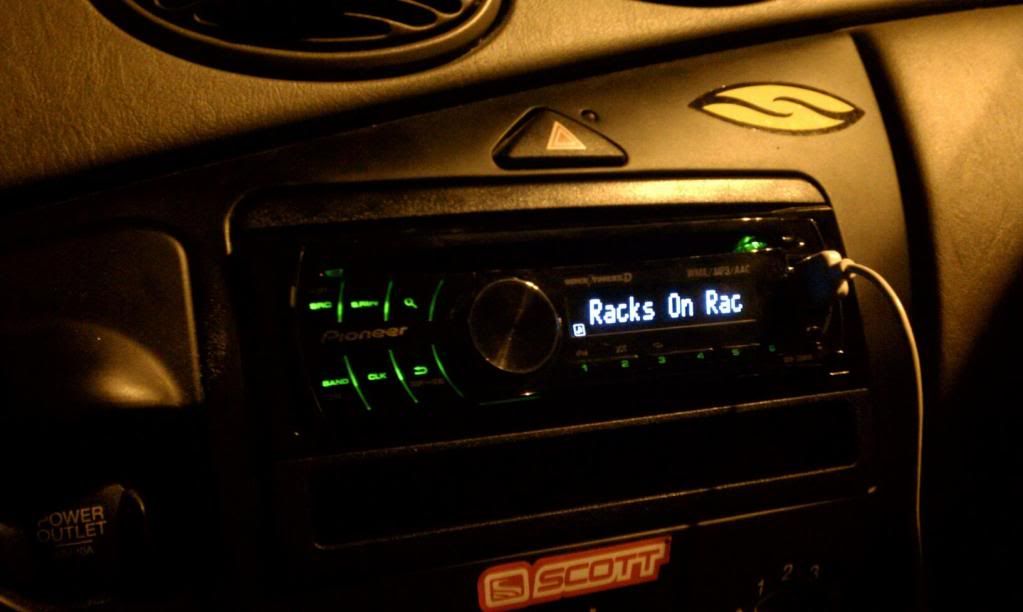 I also managed to snag a set of fog lights while I was home, since my SE already had the harness it was essentially plug and play, along with some yellow Lamin-X: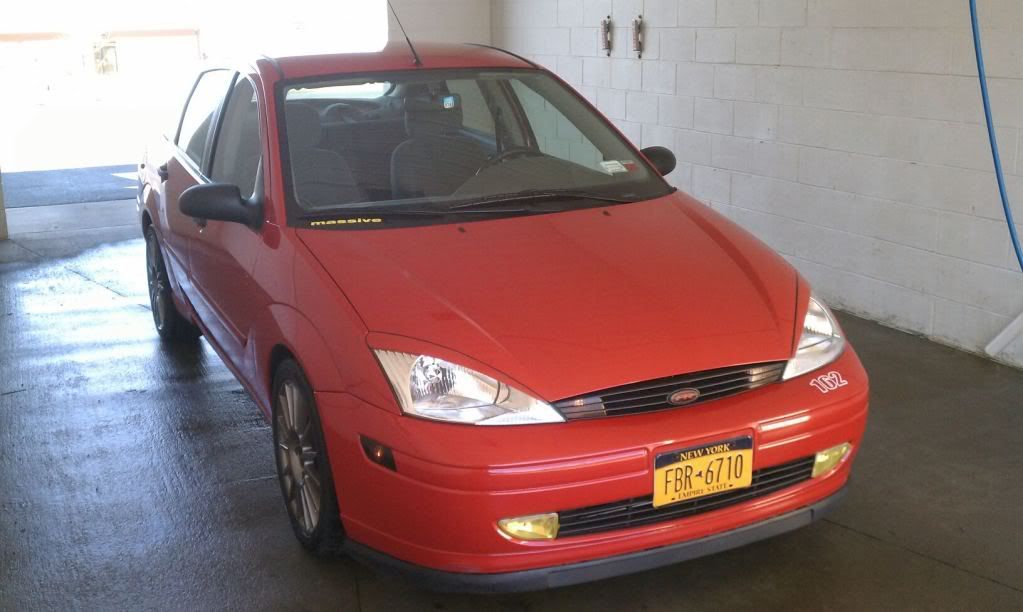 (Brother Driving
)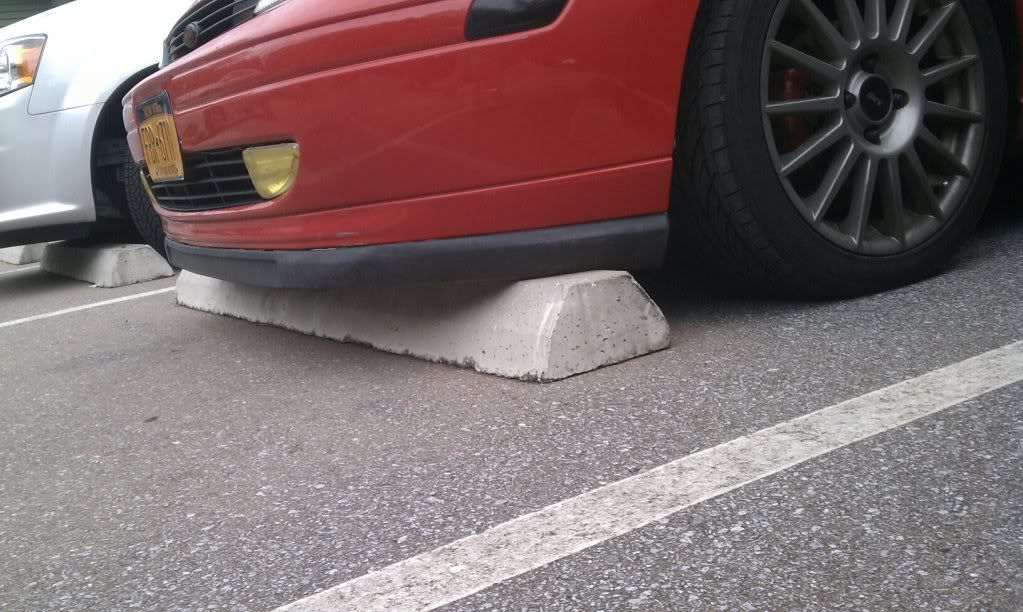 My motto when it comes to my car is that when something breaks, it doesn't mean replace it, it means upgrade it. This was nice when it was time to replace my front breaks, so I swapped them out with Slotted PowerSlot Rotors, which I have yet to regret:
Due to me going home every so often on weekends, I was allowed to bring my car up to school finally, so I found a stock 1st Gen SE to park next to so I could compare. This really showed me how far I had come and made me pretty happy about what I've done to the car so far:
After a 5-week, 12,000 mile road trip I figured it was time to replace the shocks, struts, and springs, and in turn lower the car a total of 2.25". I did this with the help of some DRSport springs (Spring Rate 324?? and some Koni STR.T Struts):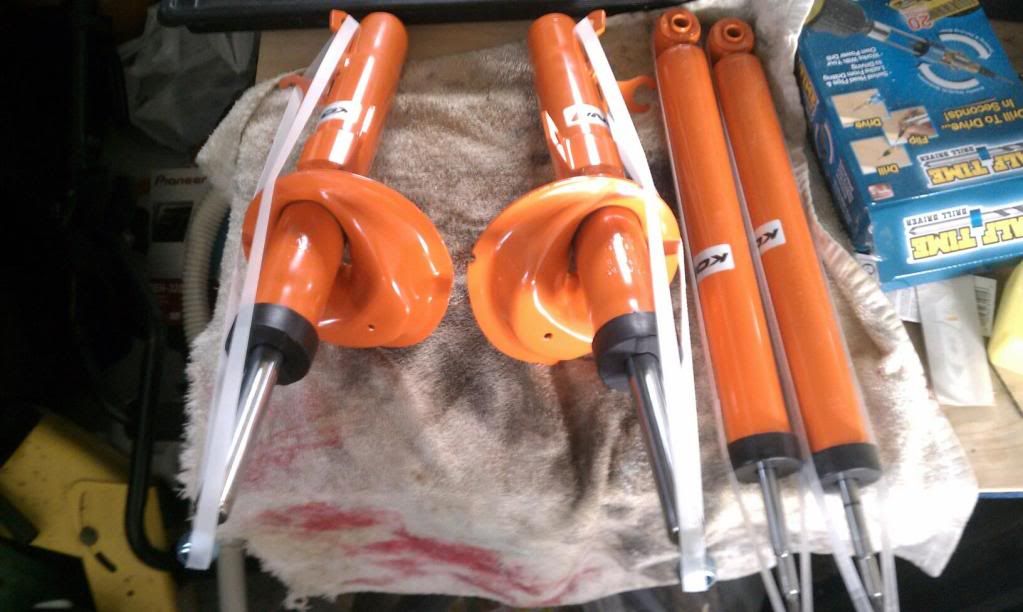 I did this today so the springs are still settling, but I will be back in a couple days to add pictures of the final outcome.
Thanks for looking and any remarks or comments would be greatly appreciated!
Stefan