Ok, another quick update and pic (if I can get it on here). Wall of text:
Started the morning on the dyno, with my buddies Tuxedo Black Ti waiting patiently so that I could get a baseline with the stock filter. Did a quick pull so that he could get going and came up with 142 hp on the OEM filter. This was the uncorrected number, and unfortunately we had set the calibration incorrectly so the torque number was unusable. Unless you care to believe that I made over 240 ft lbs. Then, it was a bad-azz Ti.
I threw the OEM filter back in my buddies car so that he could get off to his son's baseball game. I threw my K&N filter back in, we re-calibrated the dyno, and made a few more pulls. The most usable number was 153 hp, 144 ft lbs. I will post the graph later, but that is throwing out the low (150 hp) and high (159 hp). These are all uncorrected, so subtract about 3 for the SAE numbers. He is going to email me the graphs later on tonight.
I will say right now that I won't argue anyone about the dyno. I have no reason to deceive you or lie as most of us will never meet. I don't want the internets fastest DCT, I want a fun DD. I will answer questions, though, but lets not argue. If you don't want to believe it, then don't.
Next, we threw in the springs. I think that the drop is perfect for me. Subtle, yes, but this is a DD and I don't need to put it on the ground. The ride feels very near stock, though I will say that it is a bit stiffer. Body roll is diminished, but this is a comparison to the Handling Package. It may settle a bit more over the next week, but I'm not expecting anything that would blow you away. I may try to post pics in a week. Here is pic(?)-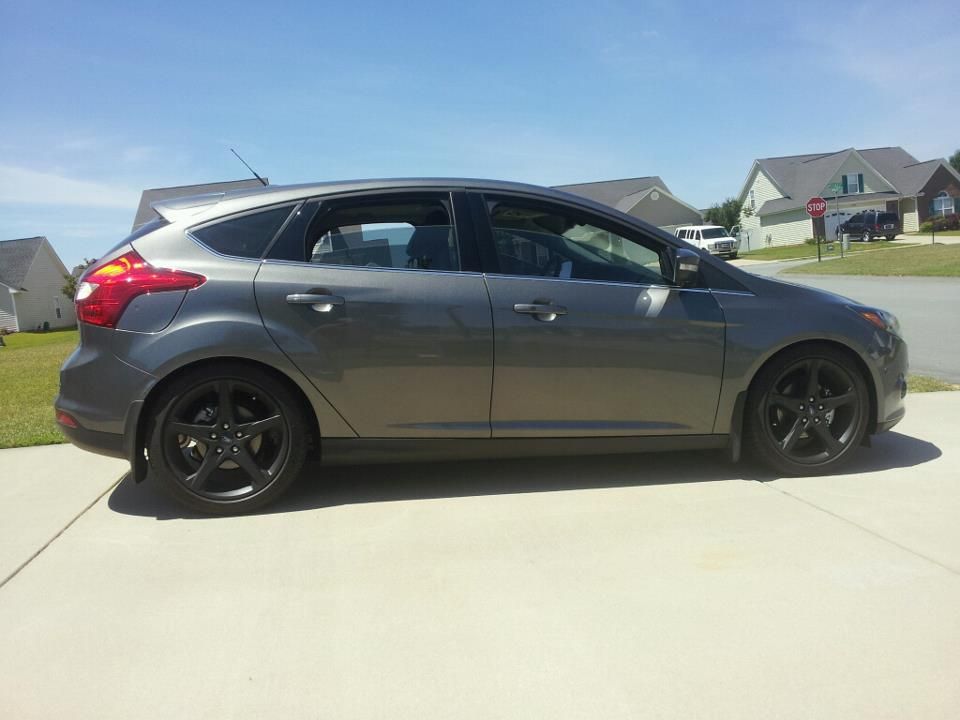 Wall of text over.