So this is a post that is long over due as i have made some progress on my reduild. prepare for a photo overload.
I have finished the front bumper and fiberglass repair work. it now just needs to be primer and painted. local shop quoted about $350 for the paint. Thats going to be the last thing that gets done as I have other things that need the money to get the car driving again.
I got the C-F-M PVC delete for my birthday a few months back.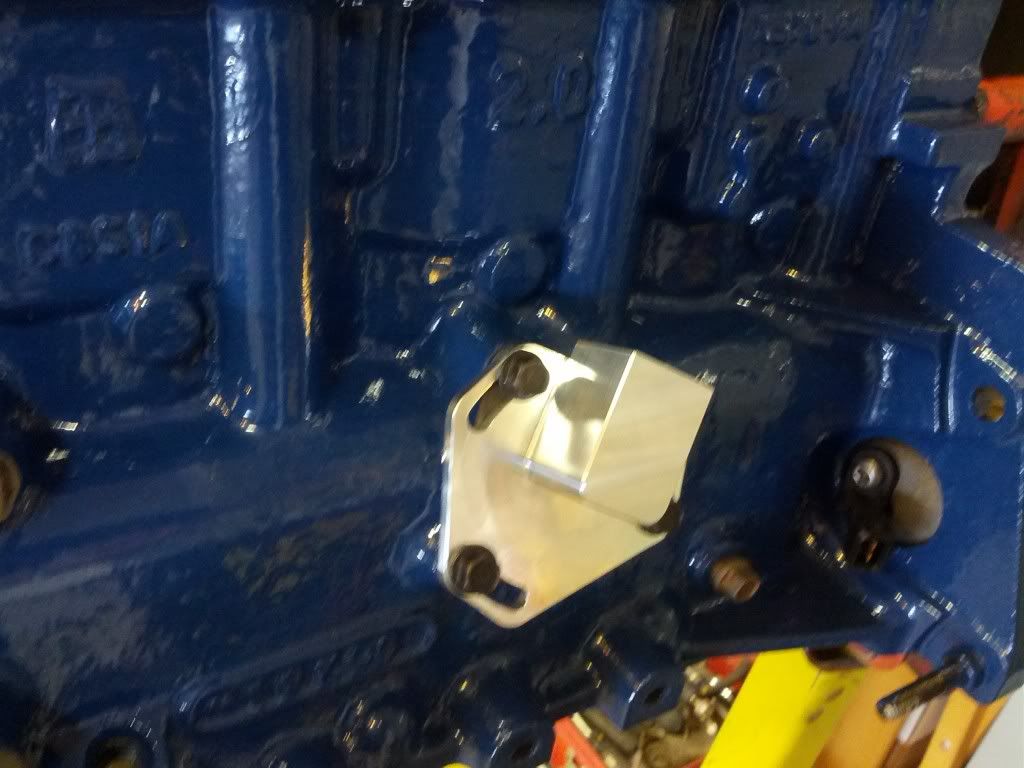 I got a rear SVT brake kit and installed w/ Power slot rotors, Hawk HPS pads, and Russell stainless steel lines.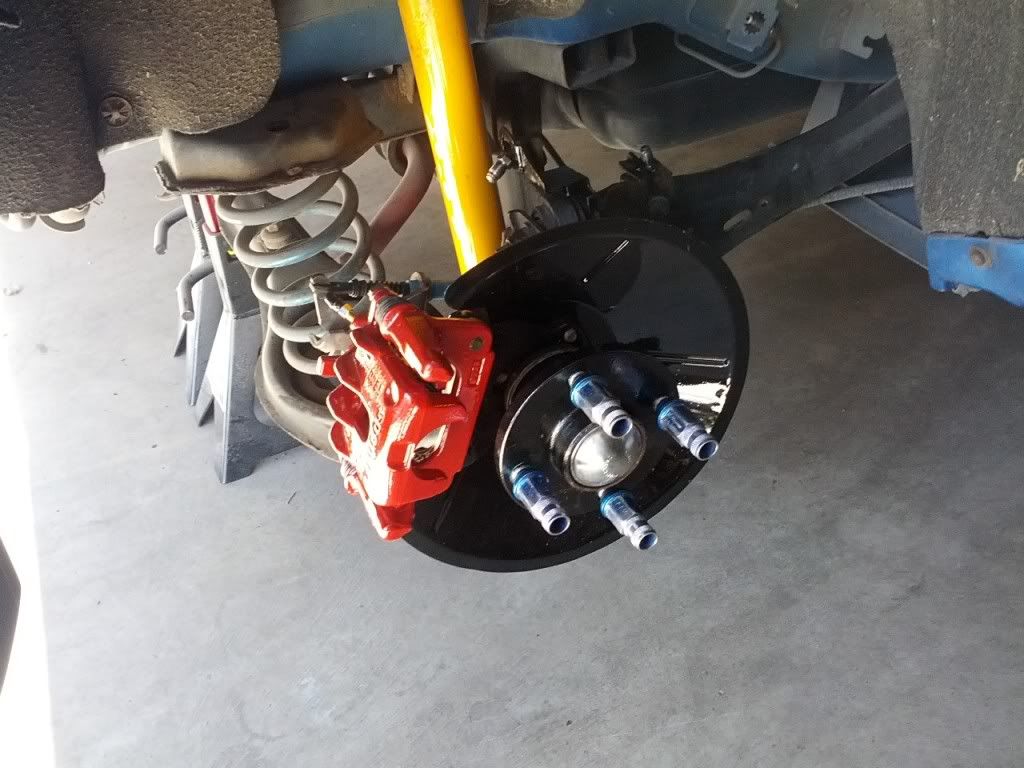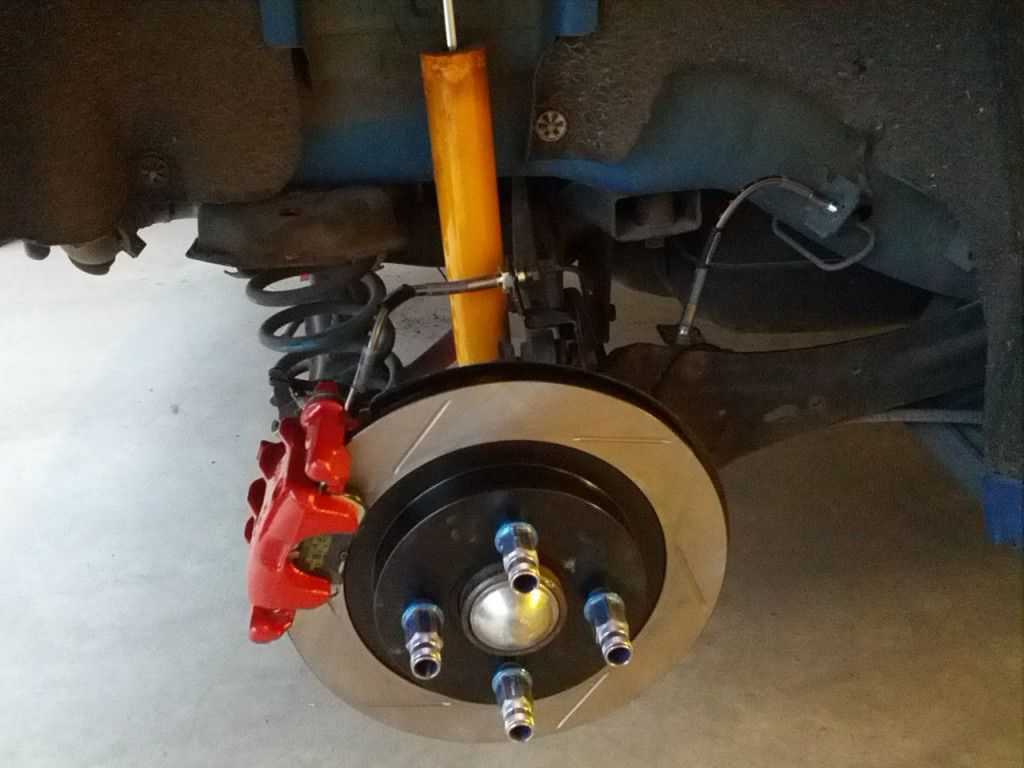 I have also been working on doing a custom dual gauge pod. I am having problems with the paint. the flat paint I am using after using it as directed and put on the last 1-2- medium to heavy coats it never cures and stays soft. so this is still actively being worked on. I created a fiberglass mold of it so I can easily make copies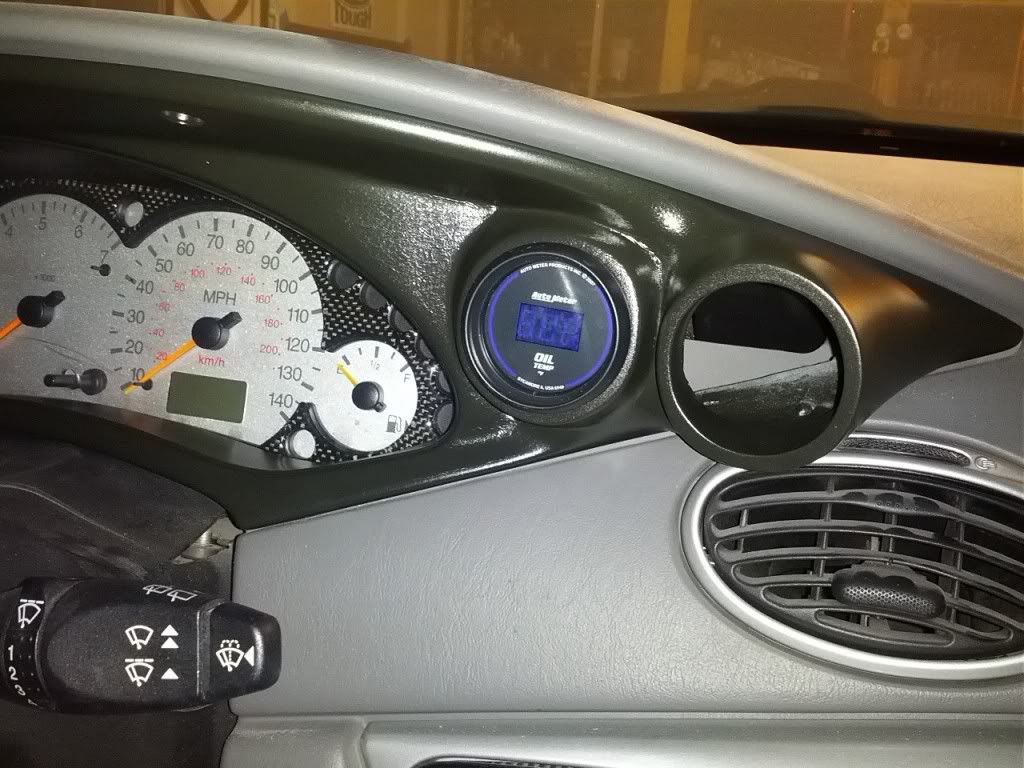 I painted all the brackets that hold the accessories and other items in POR-15 so they will stay nice and hopefully stay clean and make it easier to wash the crap off.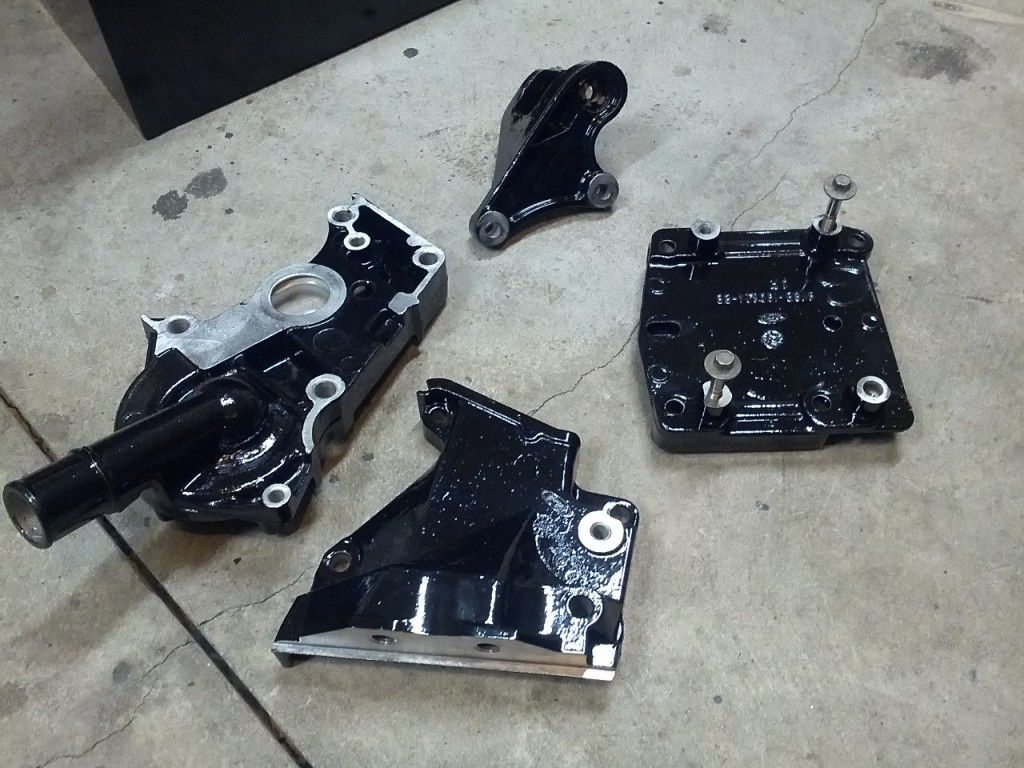 I found a 2000 intake manifold at the junk yard a few weeks back. it has some massive blowby so had junk all along the runners. got it all cleaned up and ported the intake manifold to accept my FC 65mm TB.
This is where I stand today. I should be getting the OEM head gasket in the next month and also drop my head off at the machine shop to start work on that. I am still holding off on hoping that C-F-M will offer the high RPM pump.