Got a new oil pan from a local member... there was some surface rust so after getting the hole for the new bung I decided to tackle the rust. I may have gotten a little carried away... its to bad that the pan is steel, it all polished up, perhaps I should just clear coat it?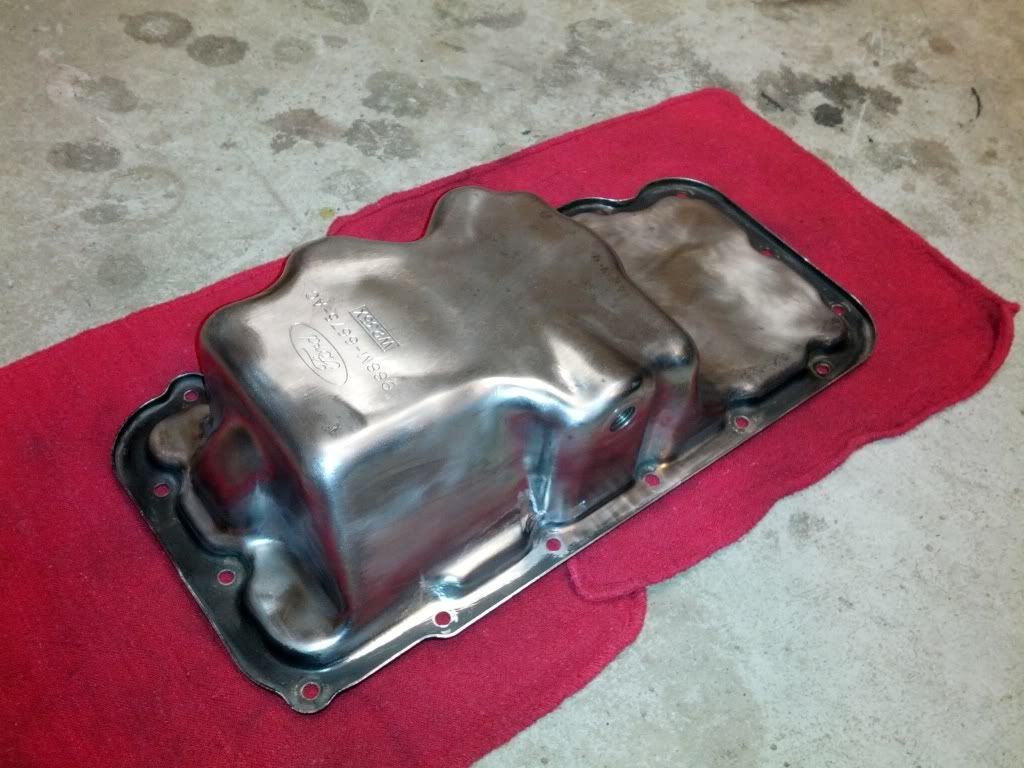 Tax returns are done and getting back more than expected, so will be using that to take care of some more of the engine rebuild to get a number of things done.
Plans with tax returns:
Get more POR-15 paint
Will be getting wheel bearings pressed out, and use POR-15 to paint knuckles.
Get bung on oil pan professionally TIG welded and paint with POR-15
Get Titanium Exhaust wrap and silicon spray to wrap header
ARP Head studs
Plans with a 3rd pay check in May:
Pulley Kits (all new belts, tension and idler pulleys)
ARP Cam Bolts