Thanks! I wish the build was going a little faster but as I have funds I work on it...
It Fits!!!! Whoo hooo! So the plan is to grind down the threads on one side, drill out the header in the right location and then couture the mating surface of the new fitting to match the curve of the header tube.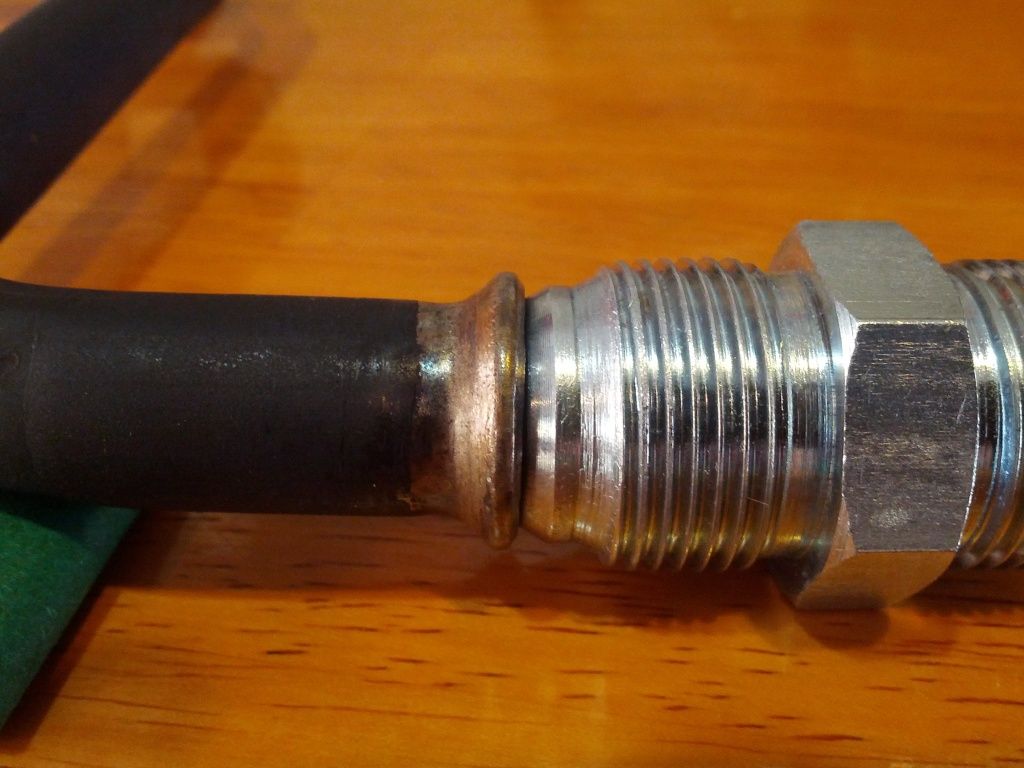 So, what took me weeks of searching and trying to find for all those that need to keep emissions on their exhaust upgrades:
http://www.parker.com/portal/site/PA...87&configtype=
Only fear is the welding, this is zinc plated steal and welding it onto stainless. should be good right? will most likely just need to TIG weld? or will MIG be fine?
Now to work on the Tie Rod end. I have pressed it as shown below:
I left it this way all day nice and tight when I was at work. I knew there was a reason why I bought a pack of 10 of the freeze plugs… I am going to tighten the nut back down first to hope and clean up the threads and then back it off. Fingers crossed, just hope the grease from the bottom that may have gotten on the shaft of the fitting will not impact it still from not spinning.
Don't think I need to remove the inners from the rack. I have not had problems with them. And with the knuckles off it will be more manageable to clean up the rack. Just need to figure out how to remove the PS line from the cooler on the High side (the fitting on the cooler on the driver's side)?
Edit: Well got the Nut off. The hammer trick does not work at this moment, needs to be attached to the car still? Gave it a few good wackes with a small hammer (no 3lb sledge) and was still tight in the socket. This was attempted on my way out this morning for work so did not have to much time to play with it nor want to cause to much noise at 6am (live in town home)