Status: was able to get a bunch of work done, not on the motor but on the rest of the car. I dropped the cross member, pulled the struts and shocks, dropped the steering rack also. However cant figure out how to remove the PS line that connects on the drivers side PS cooler... How do I remove this? Manual says special tool, how do you either make this tool? or buy?
Cross Member: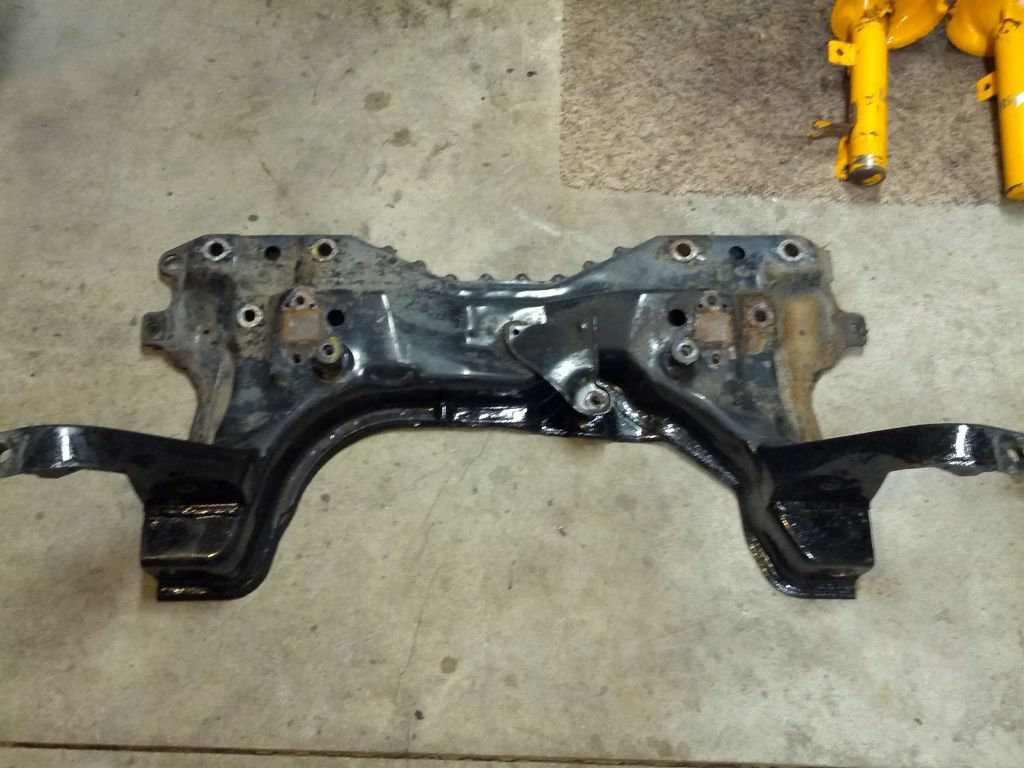 I thought of leaving it on so I cleaned part of it up and used some POR-15 on it. But then since I am waiting on the Oil pump from C-F-M and still wanting to work on the car decided to drop the whole thing. I will sand blast the whole thing down and depending on how the POR-15 stands up to the sand blasting will either powder coat the cross-member or I will paint the rest with POR-15.
Struts, Springs, and LCR race camber plates:
The Koni Struts are looking worse for ware... wonder how well I can paint match it and with some rustolium spray paint or some other rust resistant paint, along with the springs.... thought of powder coating the springs... the cost of powder coating is just going up as I take more and more off...
How do you best clean the L.C.R camber plates? it looks like they no longer make these so dont want to do anything that will dry out the bearings.
Car with the cross member out: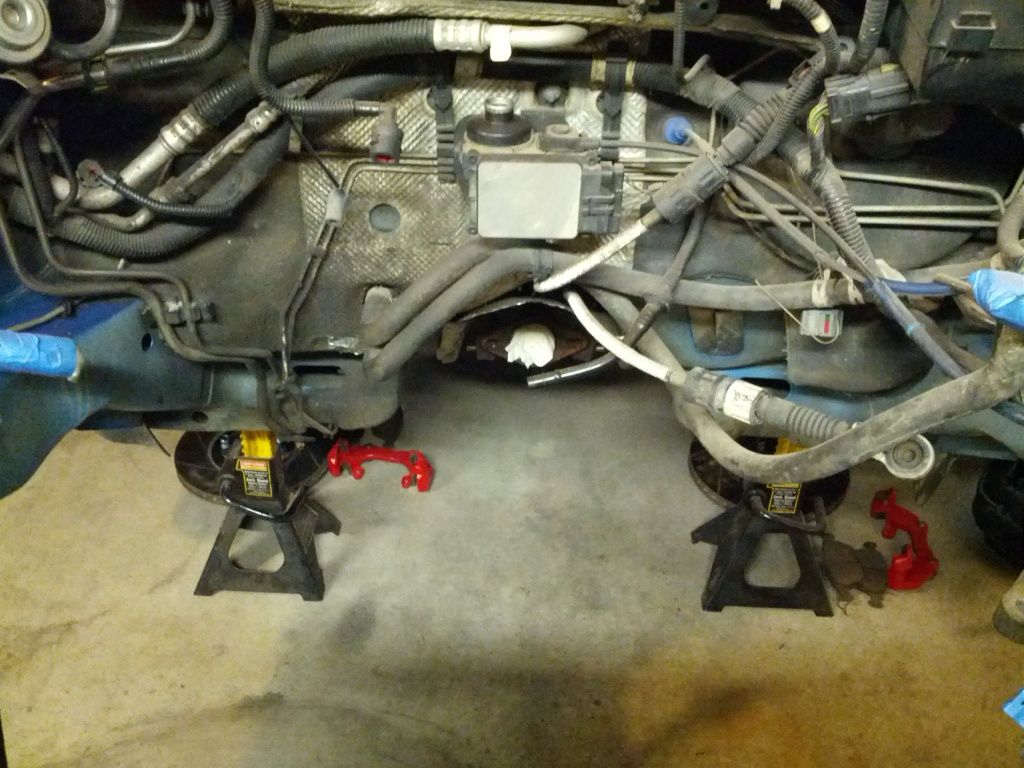 The bushings for the Eibach sway-bar were a little loose so I will be contacting them on Monday to see if they can send out new ones. I cant find a place to buy them.