Long story short......the fender molds are garbage. now that the parts are out of the mold and mocked up on the car, it's painfully obvious that the molds were made on damaged fenders. holding lamps a few feet away and examining from a few different angles you are able to see creases that had existed in the metal fender when the molds were made. What this resulted in is changing the angle of the nose of the fender where it meets the headlight and bumper.....rendering the molds and the fenders that were to come from them useless. (don't fret, I have a plan.....not excited about it, but I have a plan)
Pics of how bad fitment is: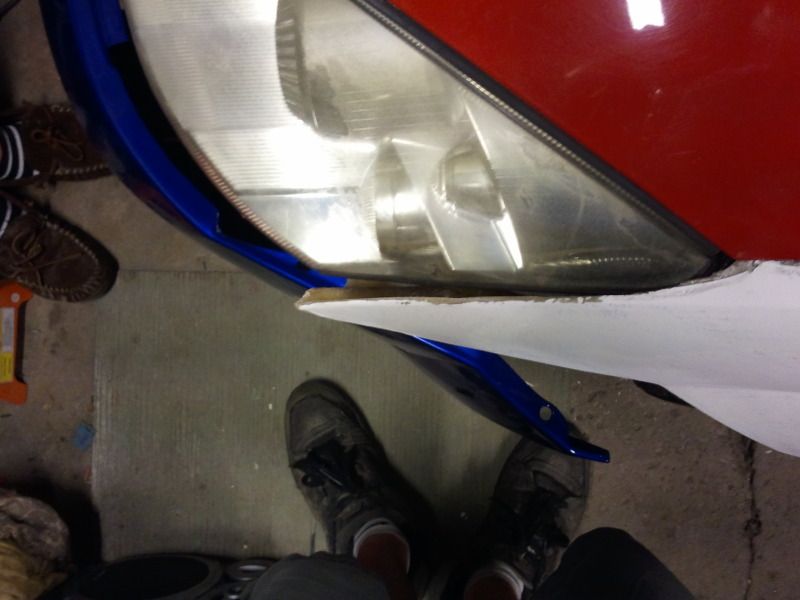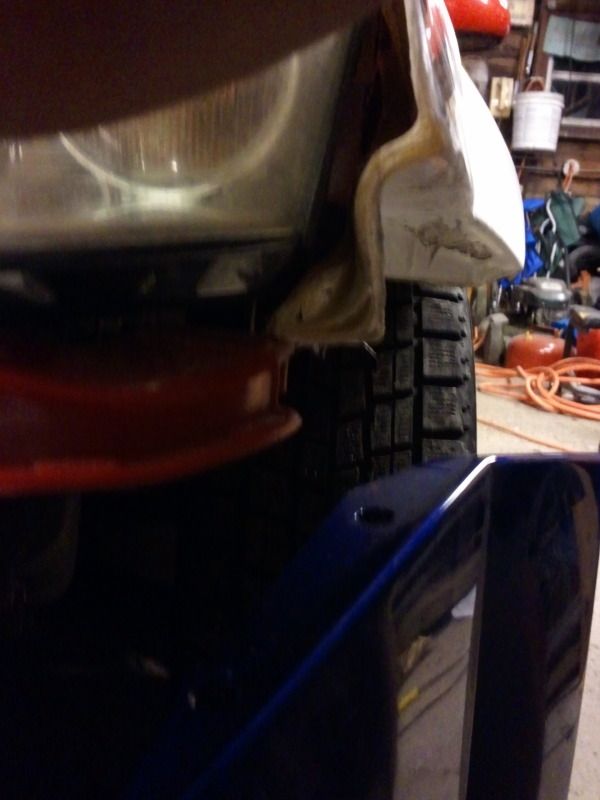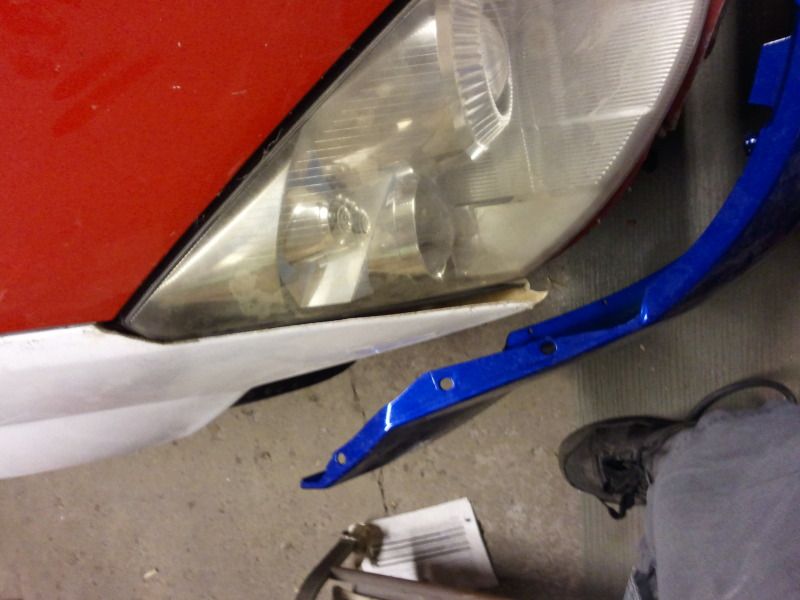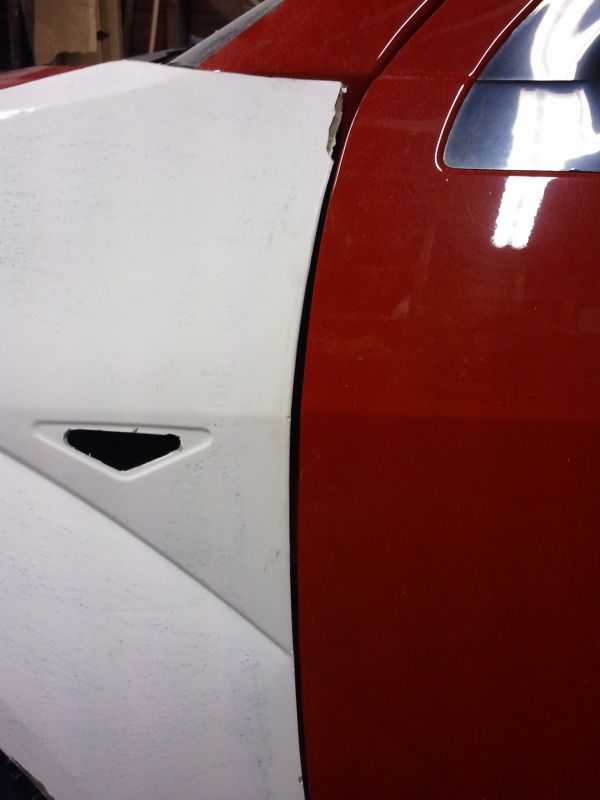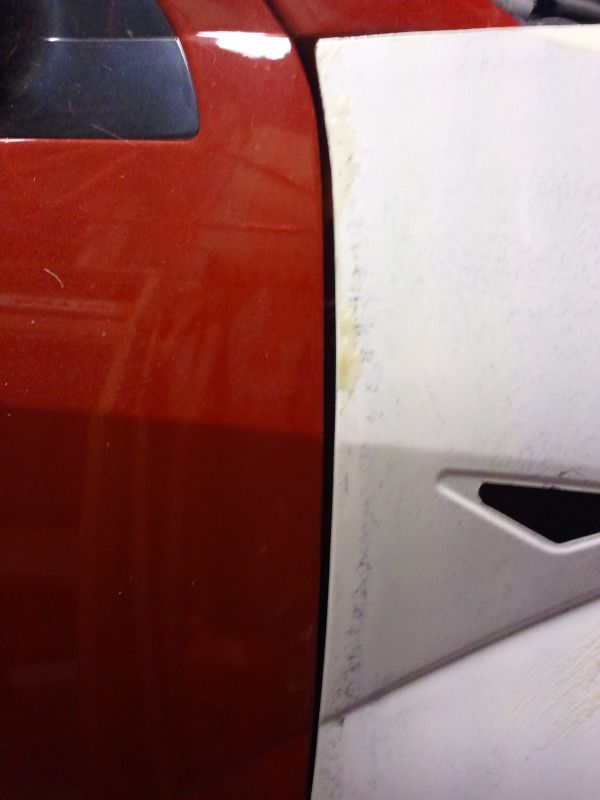 as you can see, fitment around the headlight is NOWHERE NEAR CLOSE
my new gameplan is to cut about an inch above the flair on these fiberglass fenders, and then set them over the stock metal fenders I took off the car and trace the cut line. I'm going to utilize the entire top part of the stock fenders so that fitment/gaps along the hood line and headlight are OEM, and fuse/blend the RS flairs onto that piece to achieve a replica RS fender. Then I'm going to make a fresh mold from the corrected fenders. This really sucks
because of what I spent on these molds.....but it's still cheaper than OEM focus RS sheetmetal parts and at least I can recoup losses by selling replicas after the molds are corrected. At least then I can rest assured that the parts I produce and sell will fit CORRECTLY.
I guess saturday morning is when I'll be tackling it....as I won't have the time until then.