Ugh, Why am I always finishing up paintjobs after 3am?!?!?
anyways, kinda fought an uphill battle with the paint process, but in the end I was victorious. First, I was in a hurry cause it was already 10pm when I was trying to spray sealer....and ran the sealer on one of the fenders. So I waited for it to dry and wetsanded with 400....Then on color I kept having lift, so had to wait for the color to dry, then wetsand with 600 and hit the next coat. ended up with 4 coats of paint to make it go away. Finally I got to clear....and realized I had less hardener than I thought....barely had enough. got 3 SOLID coats of clear on, and I have to say it came out pretty damn good. Well, aside from one QP rub strip that lifted REALLY bad and I couldn't save it. going to have to sand that one down and pound some adhesion promoter on it before trying again. And I put a beefy run on the top of the wing from having it hanging too upright.
Pics!!!
(this is probably where I ran the sealer lol)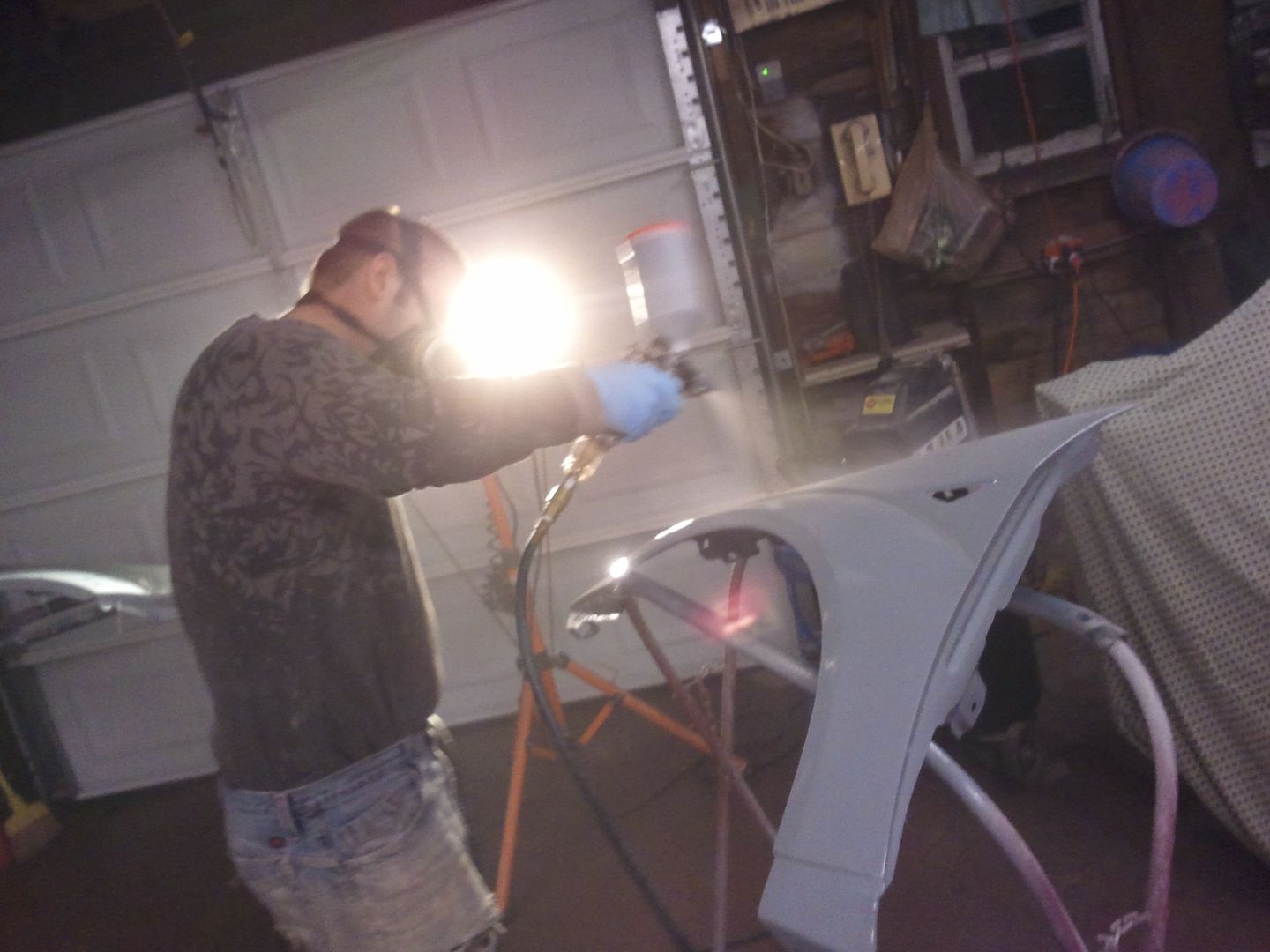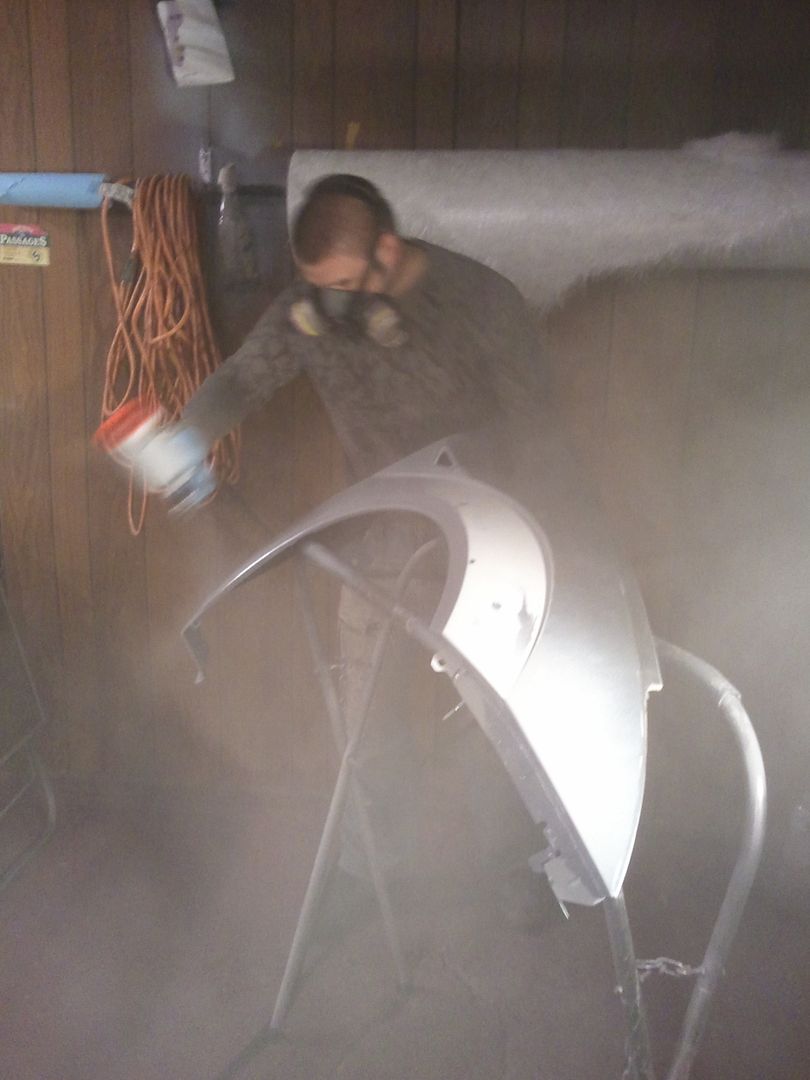 after 4 coats of color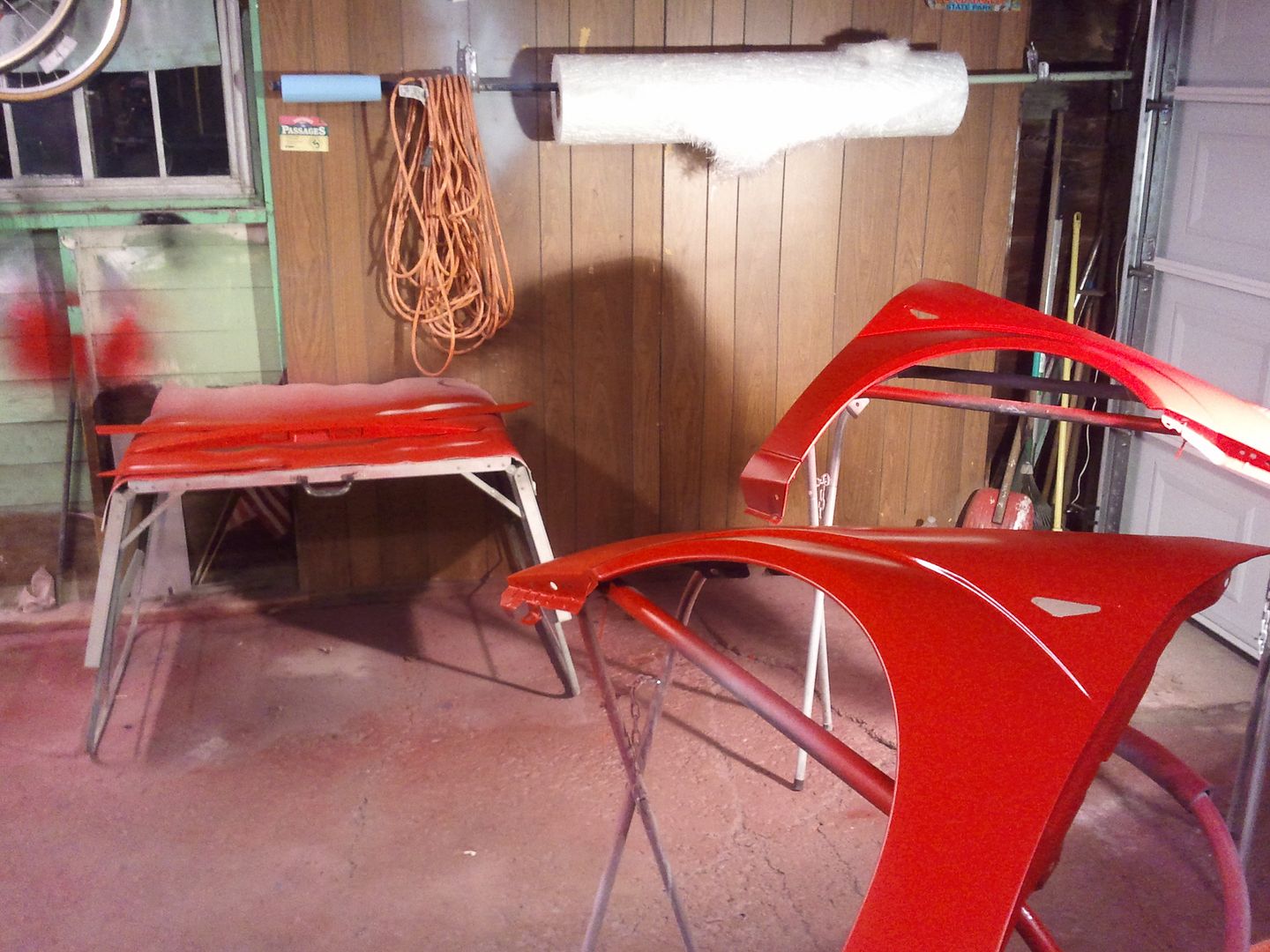 First clear
[img]http://img.photobucket.com/albums/v112/focusinprogress/2013-04-24024813_zps8d7bbd25.jpg[/img[
second clear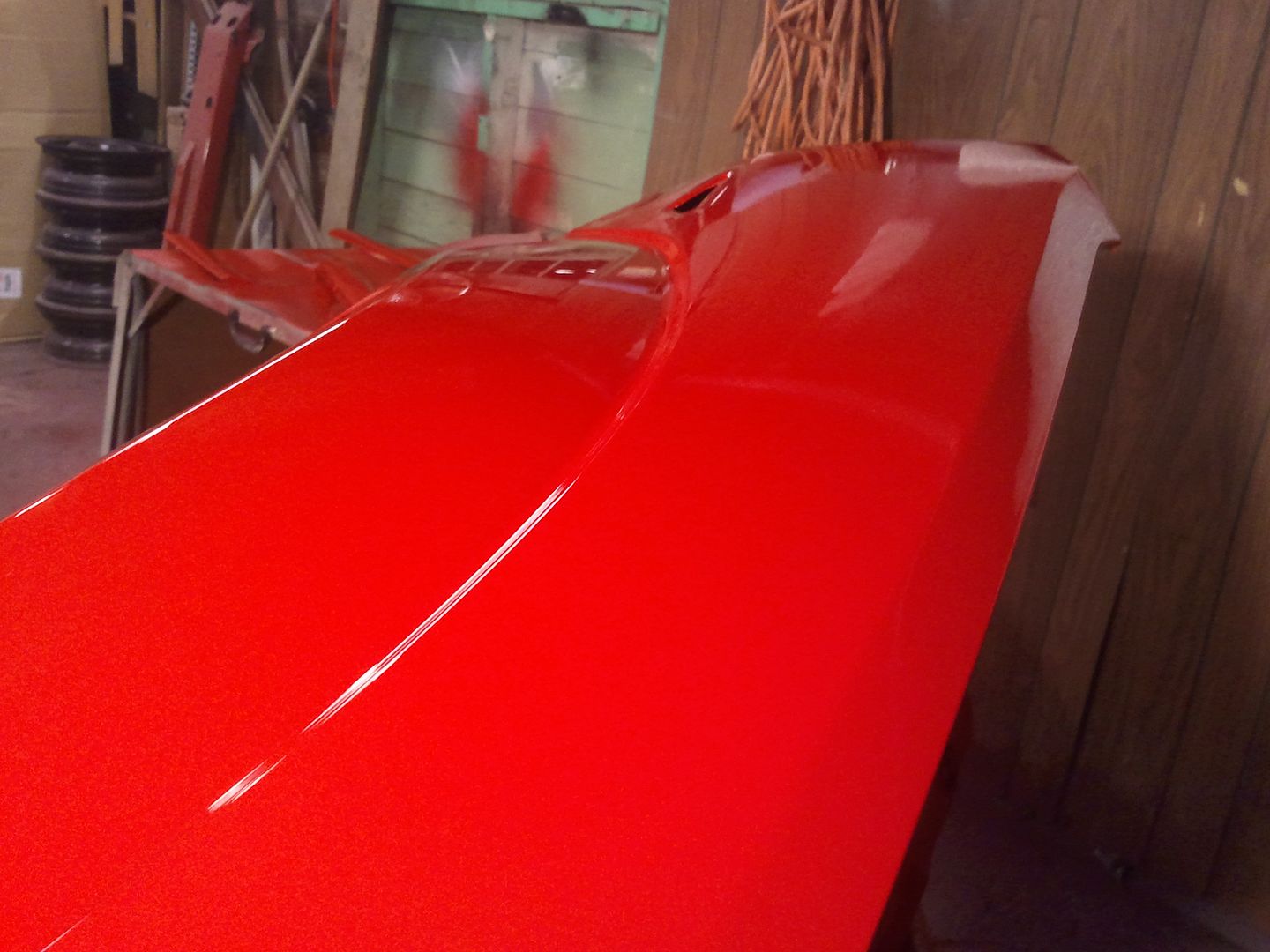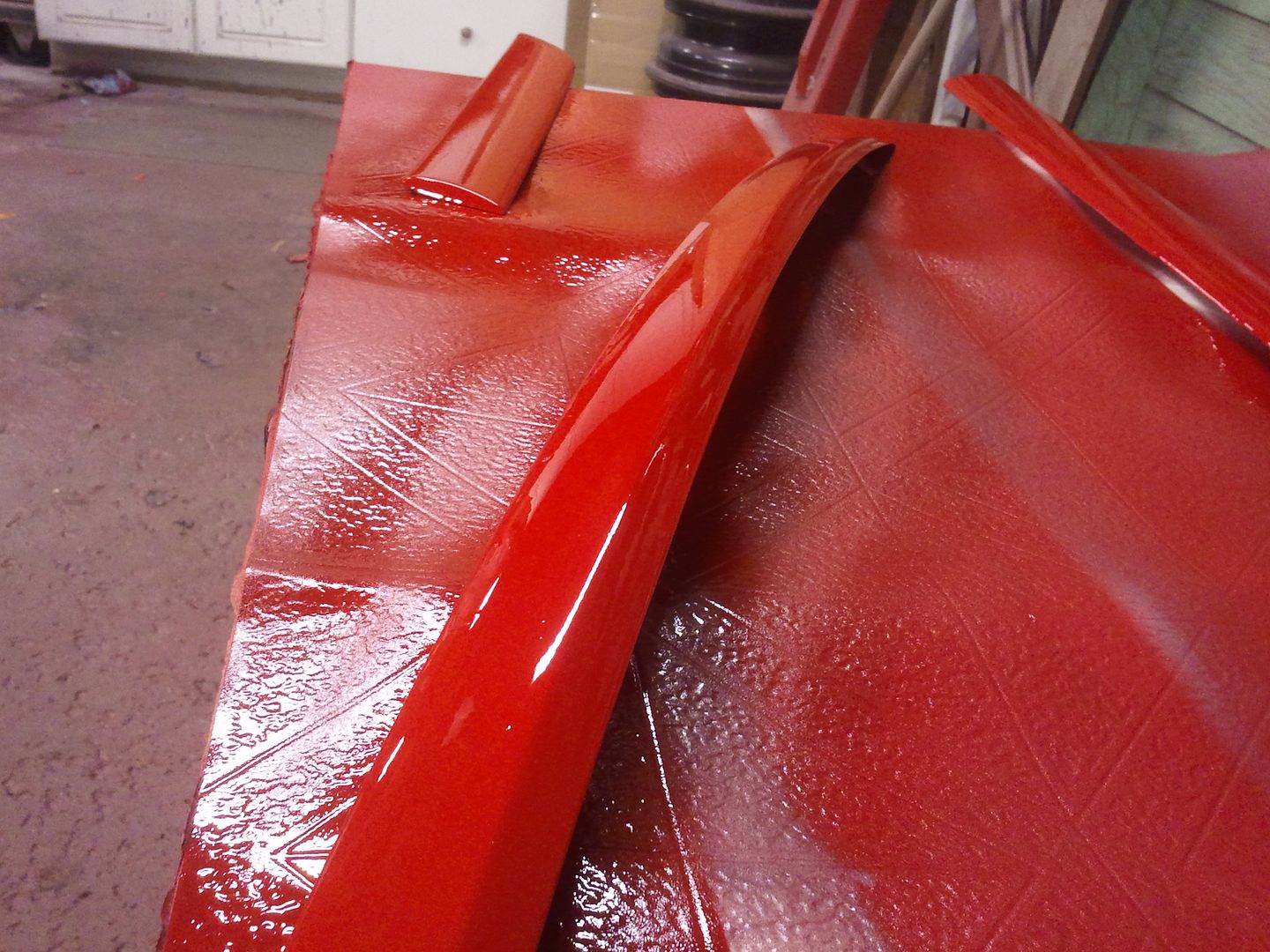 Third clear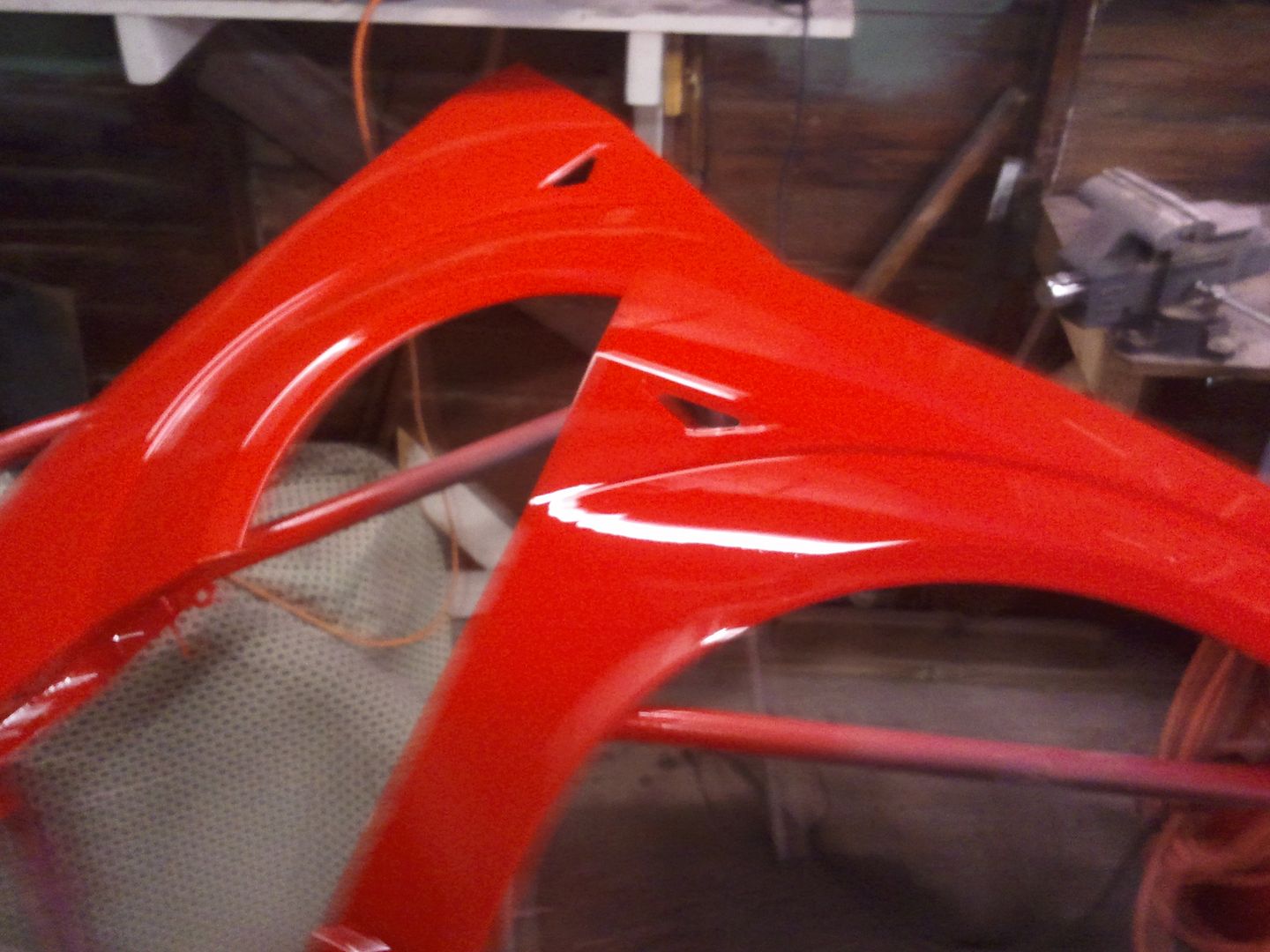 Going to leave this stuff sit until thursday after work and then assemble the car.