UBER EPIC MEGA HUGE UPDATE
After I finished up the side covers on the bike, I decided to clear some room in the garage and pull the focus in so I could really tear into it. Then Pirite(Luke) and Checko(Nick) showed up and really lit a fire under my ass to go nuts wrenching today. This is the result of a super awesome epic 14hr wrench-day.
For starters, I realized the RS wing requires a specific brakelight (discontinued and ridiculous to find).....and the mounting points are different than stock US Focus's.......so instead of cutting up my hatch(Well, sort of) I decided I was going to MAKE the RS wing fit....afterall, I bought mine damaged and only spent $50 on it so I don't feel bad for a second chopping it up.
Step 1: cut off mounting tabs
Step 2: mark where original holes are to mount with screws, drill pilot holes, mount up (shit, I still have to do a little cutting)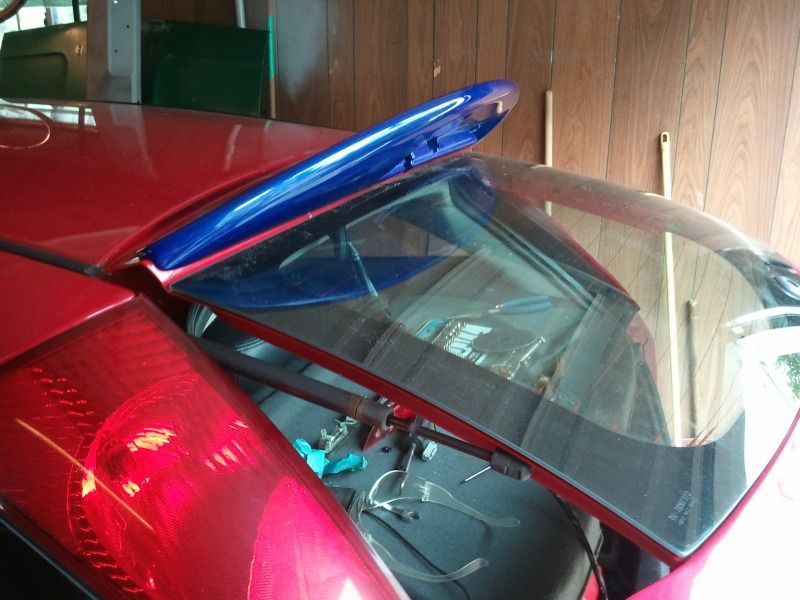 -This is what I had to cut to gain access with a 1/4" rachet for putting in screws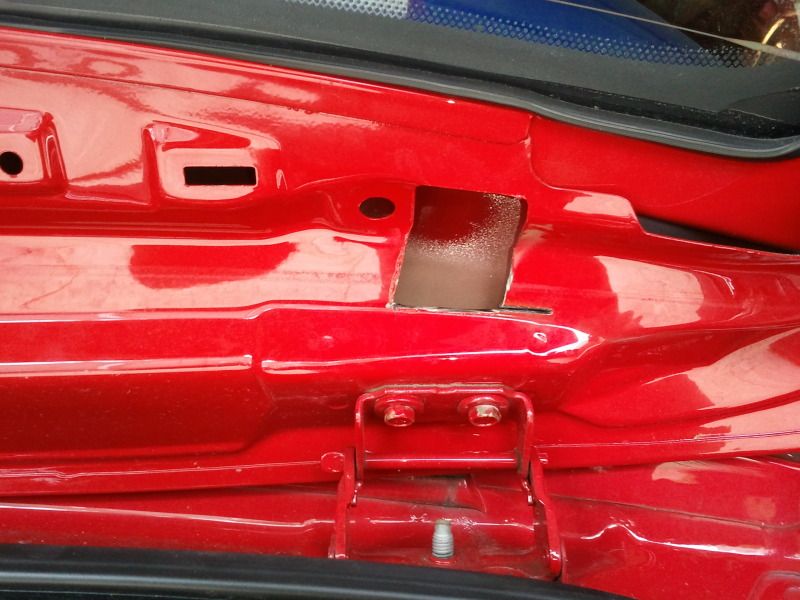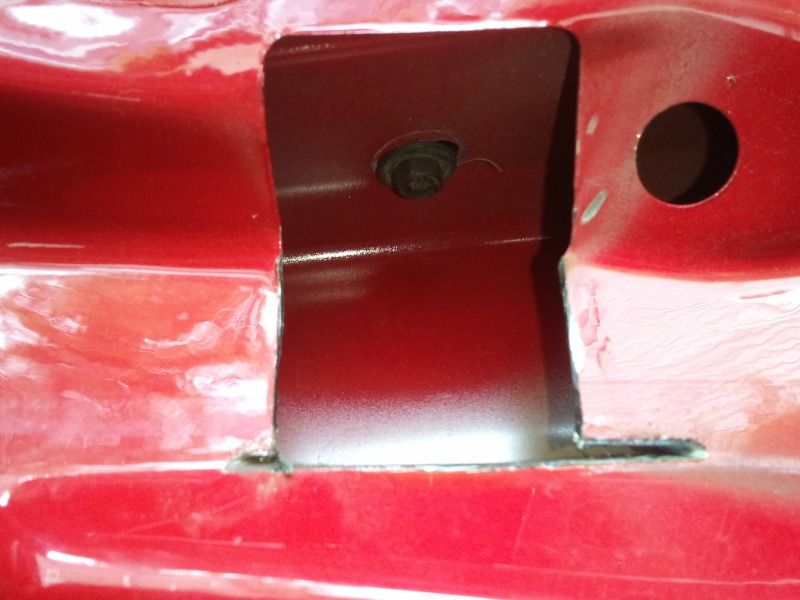 Now that's settled.....time to address the brakelight issue. Some quick thinking, I decide to make a quick mold off the stock SVT wing so that I can retain use of the standard US focus 3rd brakelight.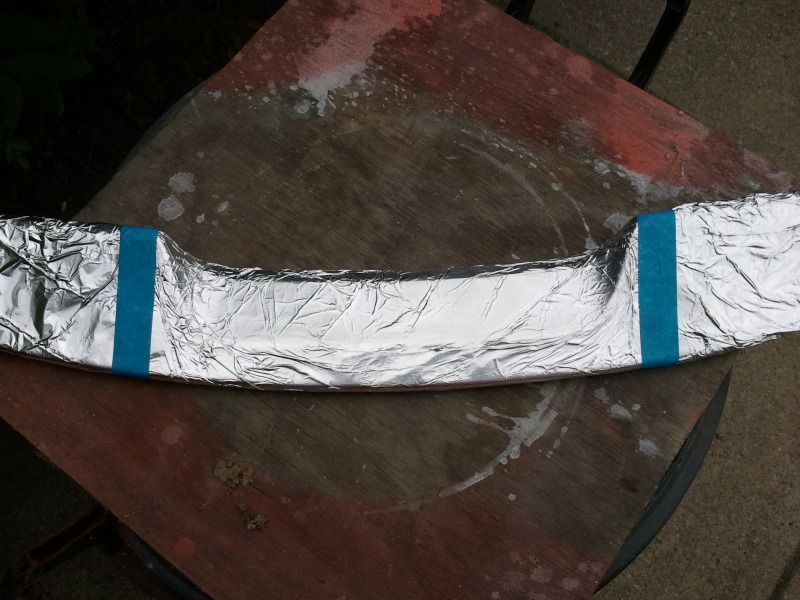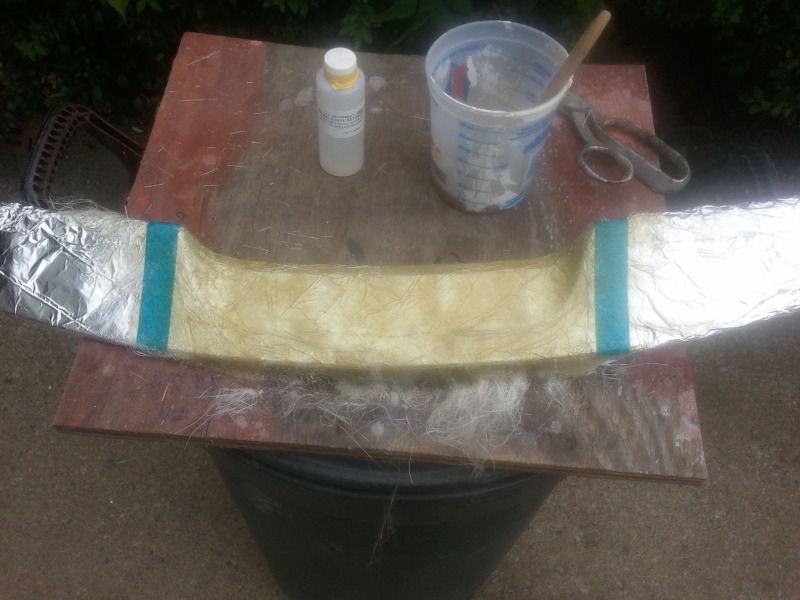 Trimmed it up, chopped the shit out of the RS wing so it'd have a home, and temporarily mounted it to figure out how I'm going to blend this in.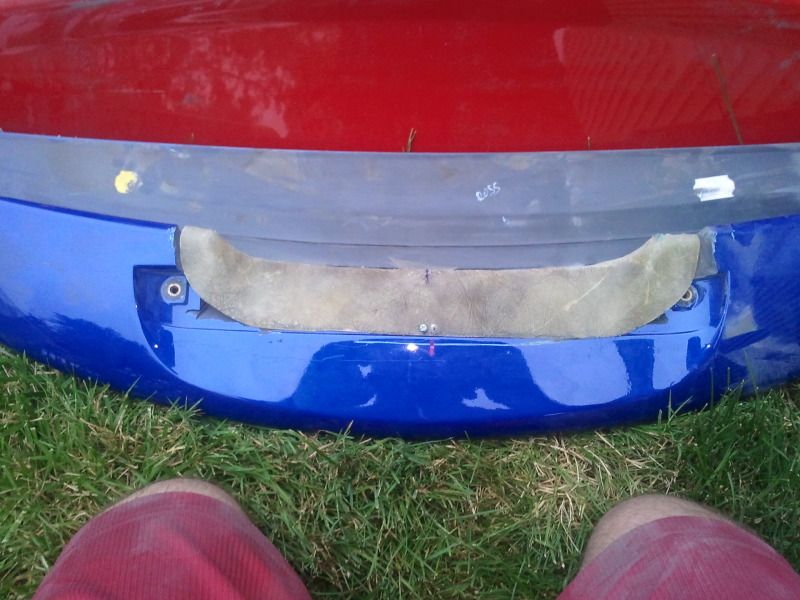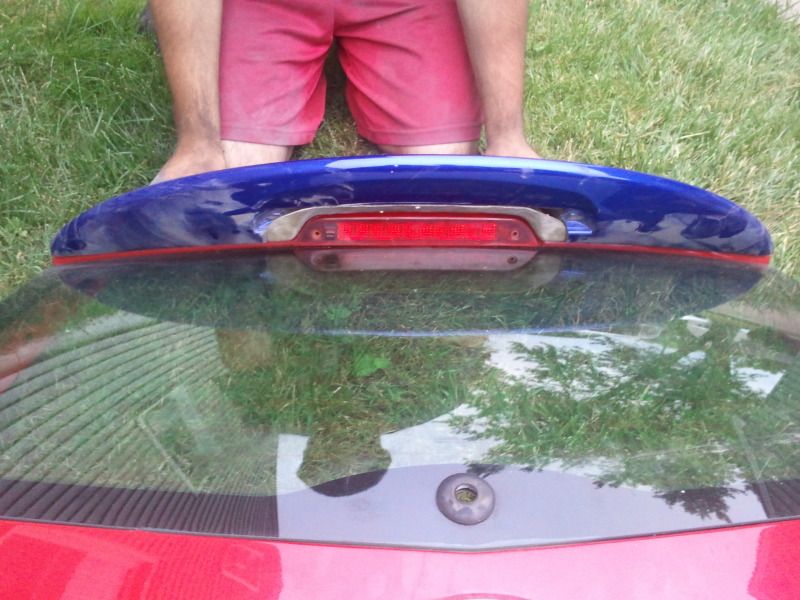 Sweet, I like the way it's coming out.....going to set this aside for another day....once I have it all finished I'm going to make a mold of this wing and make CF versions for resale.
OK, so we moved on to yanking out the entire rear interior to gain access to the rear hatch glass.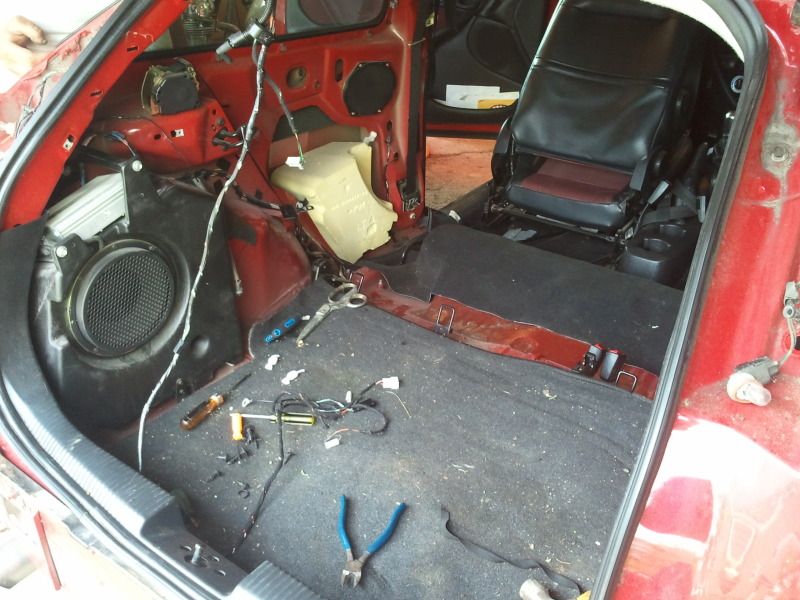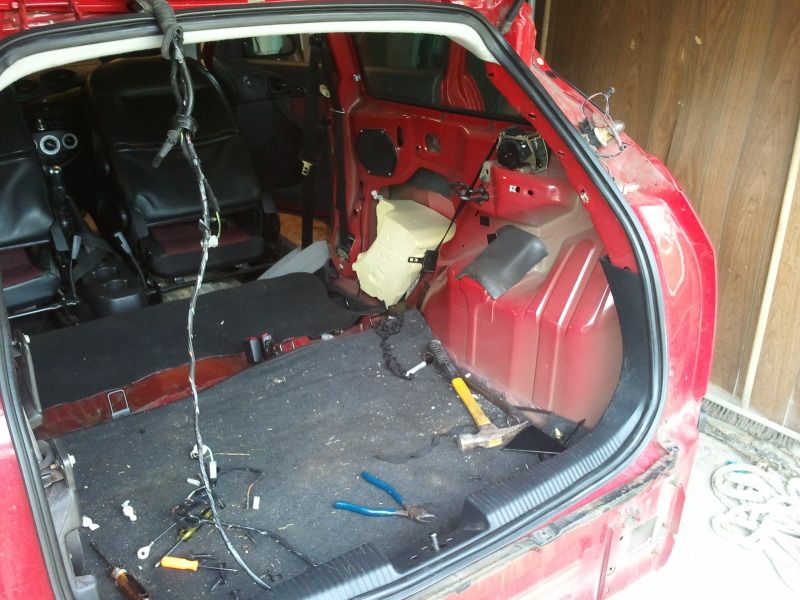 and removed the hatch itself.....mine is badly rotted, so I'll be scoping the junkyard for a replacement.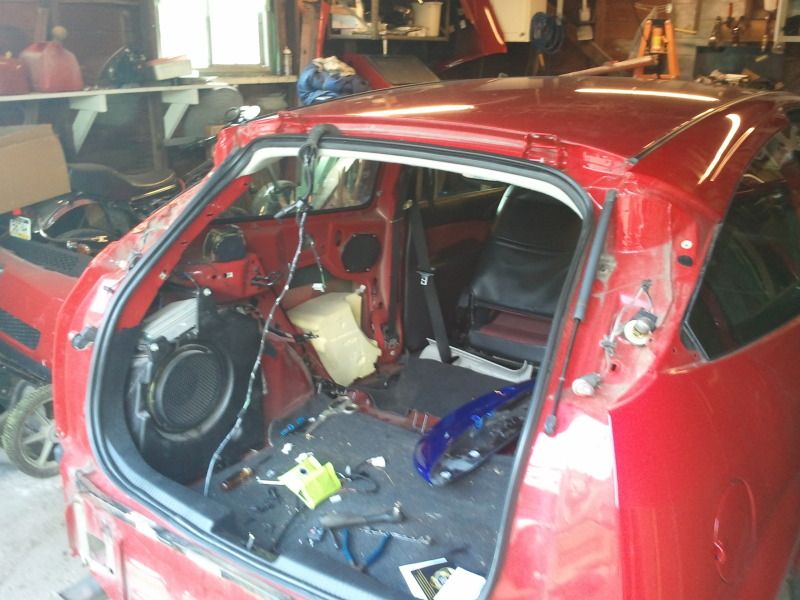 Then we attacked removing the glass. This was a royal pain, thank god there were three of us! probably took about 2hrs, but we got them out without damaging!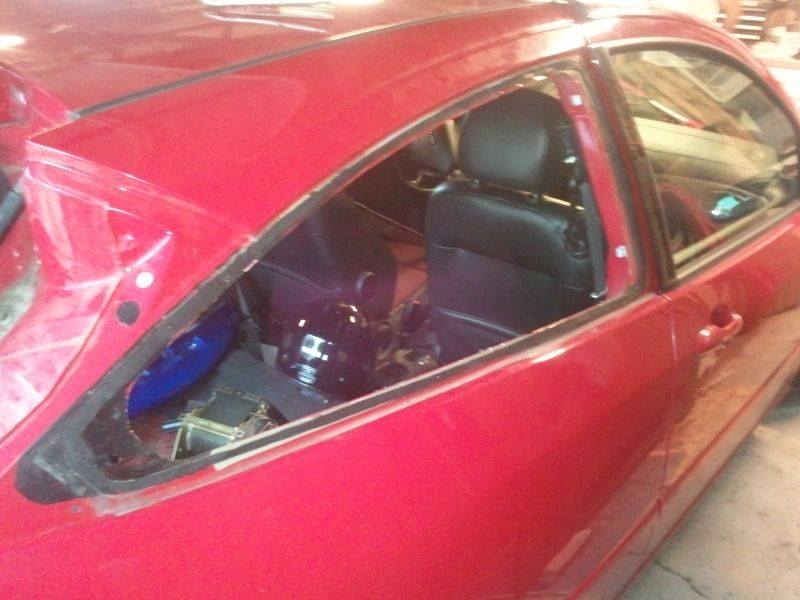 (couldn't get a good pic of the other side sorry)
SO, now it sits and waits for me to whip up the fiberglass panels and start doing bodywork and paint.
I'm pretty damn excited. Awesome day in the garage regardless of the ridiculous heat.