popped the mold off the passenger fender last night.....overall this one went WAY better than the driver side.....couple small touch-ups necessary, but nothing major at all.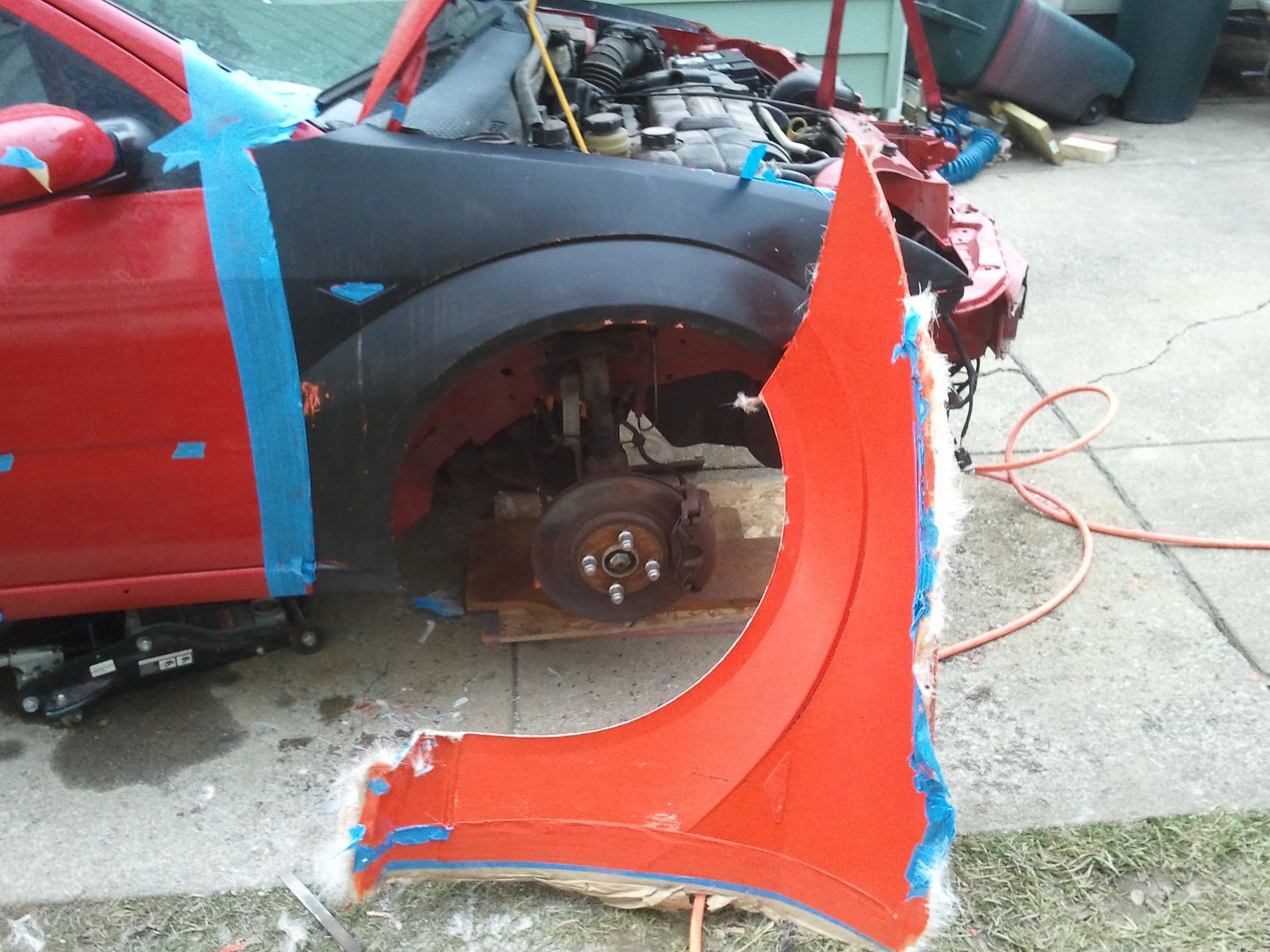 will be pulling both fenders later this week to make the mold-flange for the inner mounting flanges of both fenders where they bolt to the inner fender and up by the A-piller in the doorjam.
Then I just have to prep/paint:
-fenders
-rub strips
-door handles
-wing
And then all that's left for the car to be "done"
-change wiring pigtails for euro singnals (bumper AND fender)
-install newly painted parts
-make shaved hatch trim/grab handle and paint/install
-wire rear fog lights
-wetsand and buff/polish the entire car.
Looks like I MAY get it done in time for Spring into Focus afterall....
beyond that, I do want to remove and repaint the passenger door because I chipped the leading edge of it with the previous fiberglass abortions of fenders, and I'm still waiting for my RS sideskirts to get shipped over from the UK so I can repair/mold them....those will be the last aesthetic bits the car will get....but those are less important than the list for SiF.