Quote:
Originally Posted by
mainest
COOL! Do you have a current project? Vincent Black Shadow? BSA Victor Special? Dunstall Norton Commando? I'd love to see some pics.
I know...
haha, nothing that fancy....I deal with Japanese bikes predominantly. I've got quite a few projects running right now, two bikes are mine and 5 are customers/friends....I'll put up a pic of each with a little info:
My '75 honda CB550: swapped front end and rear end to cb750 supersport parts for disc brakes, hand-made tail section/seat, rearsets, and I'm building a 740cc hybrid motor for it (aiming for 100hp) The orange one is mine, the other one is Bonacci01's bike he built.
My '79 Yamaha XS650 hardtail build: pretty self-explanatory, repurposed some cool old stuff on it like the lunchbox for electronics box and copper bicycle pedal for kickstart lever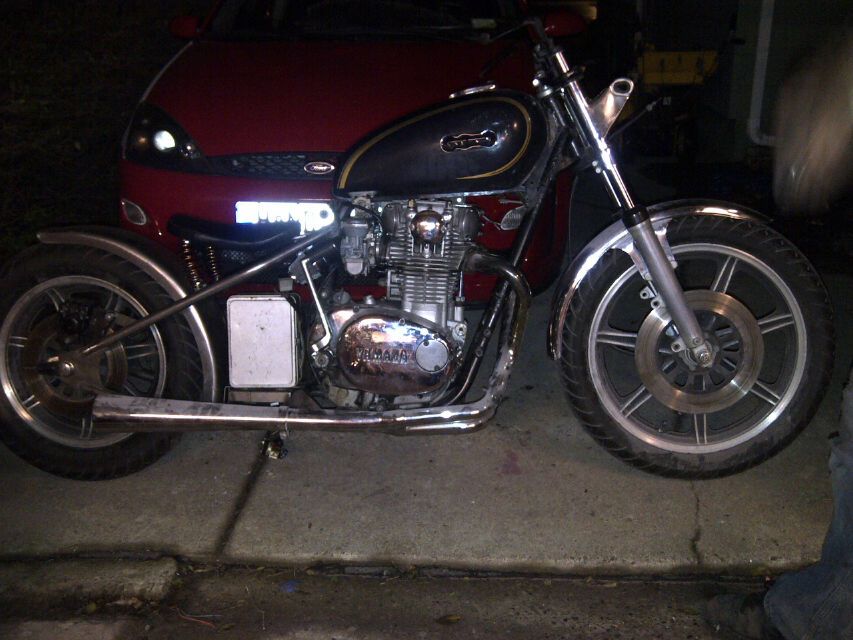 '76 CB450 twin, getting a basic cafe treatment...customer basically bought a bunch of stuff off dimecitycycles and dropped it all off for fitment:
'80 Suzuki GS750L (luxury model, never cafe'd due to weird frame) I cut the frame are reworked it so it would look proper as a cafe, then built a tail section from scratch.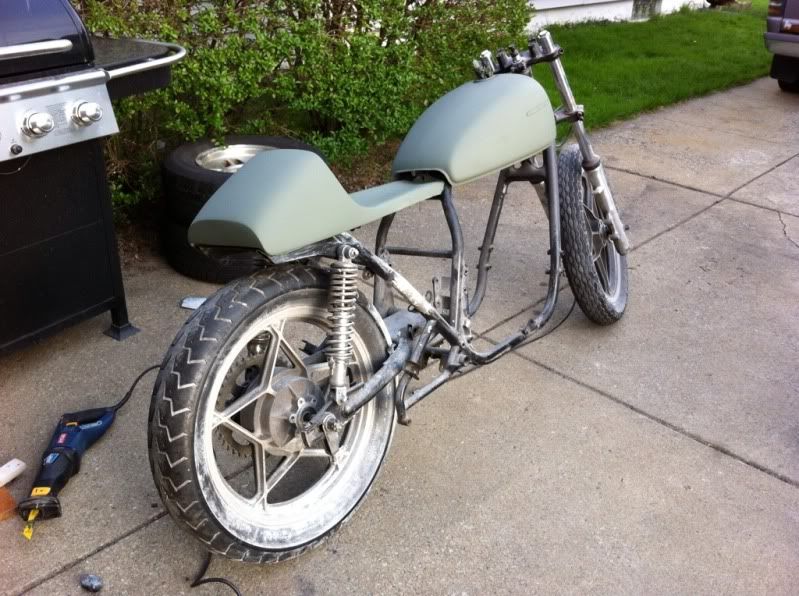 '81 Yamaha XS650, cafe/bratstyle project, did an engine rebuild, gas tank replaced, and made a seat from scratch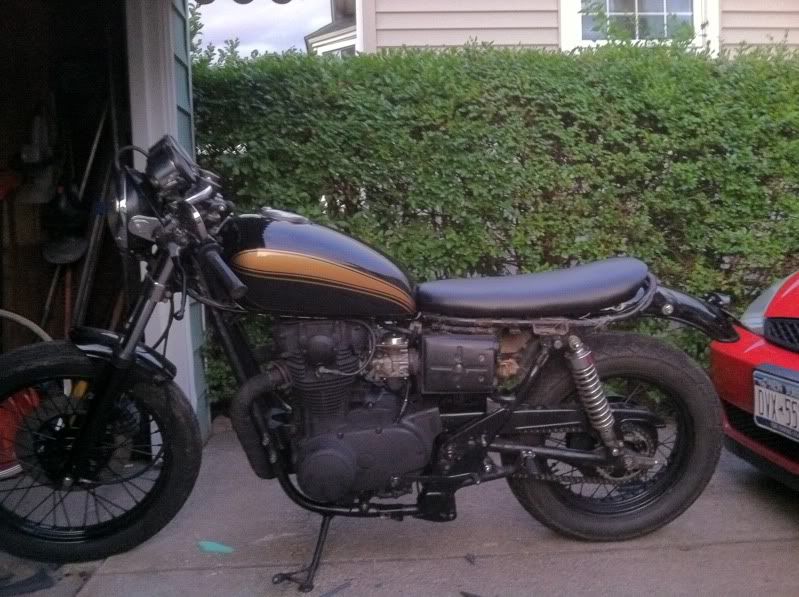 '74 CB360, just picked up this project yesterday for my buddy nick. Going to cafe this one too. sweet little scoot.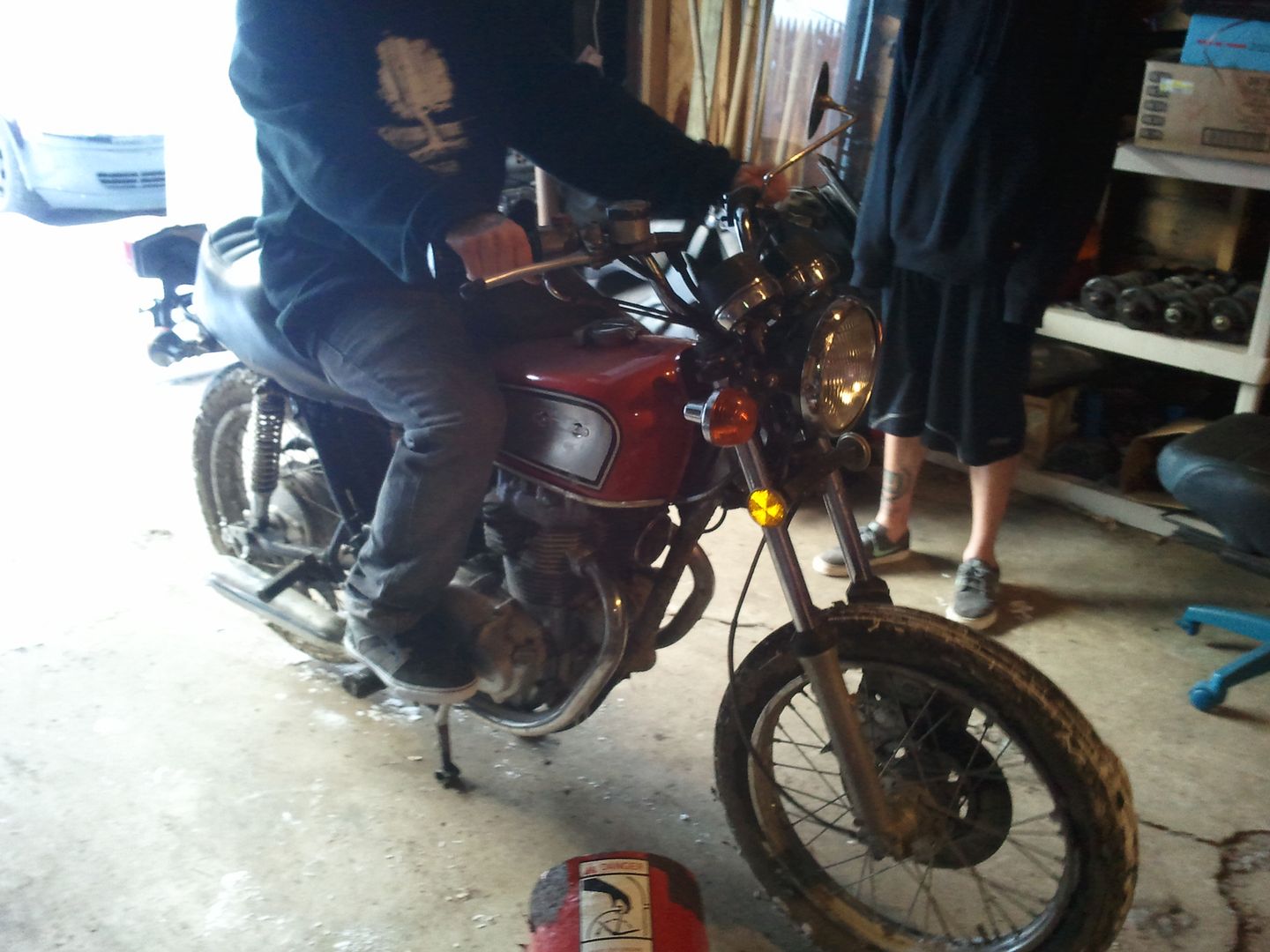 I also have a 1970 Bultaco Matador in here for a friend, He was given it from his uncle who owned it since new as a teen.....just needs a major tune-up and some wear/tear parts replaced like cables and carbwork and such