so since all the sanding was pissing me off, I decided to work on something else cause I had some free time today....
here's the only patch left to be "half done" (I.E. the driver side all sanded)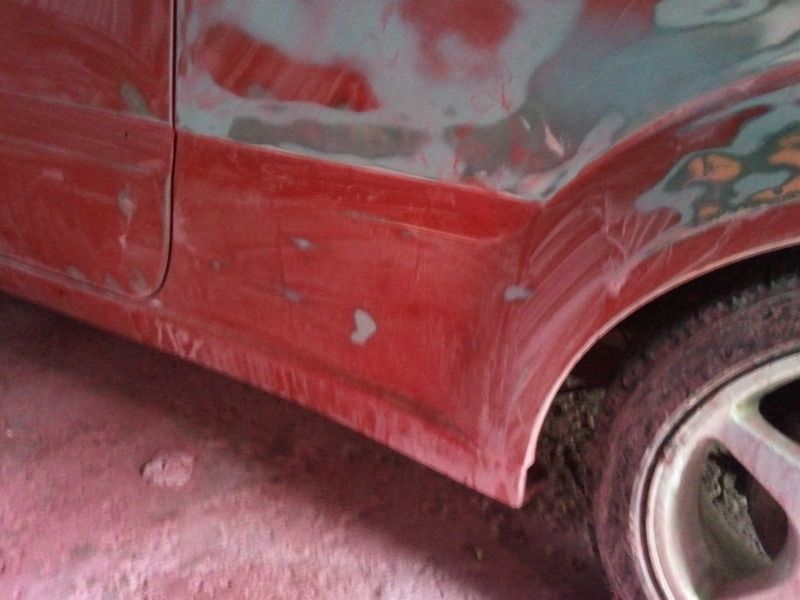 just that area from the door to the arch below the rub strip line.
speaking of rub strips, that's what I worked on.
as you can see, the RS even has a unique curvature not equal to standard rub strips: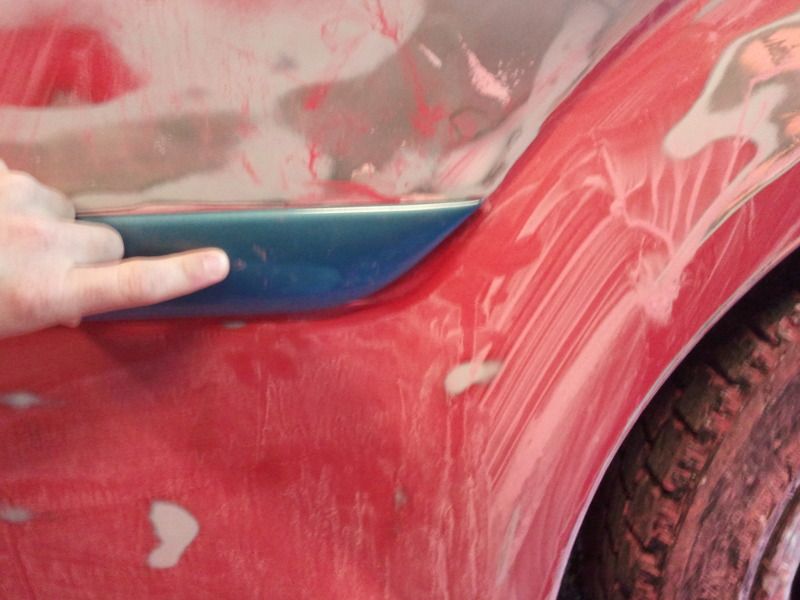 so I made a paper template and cut the rub strip to the right shape: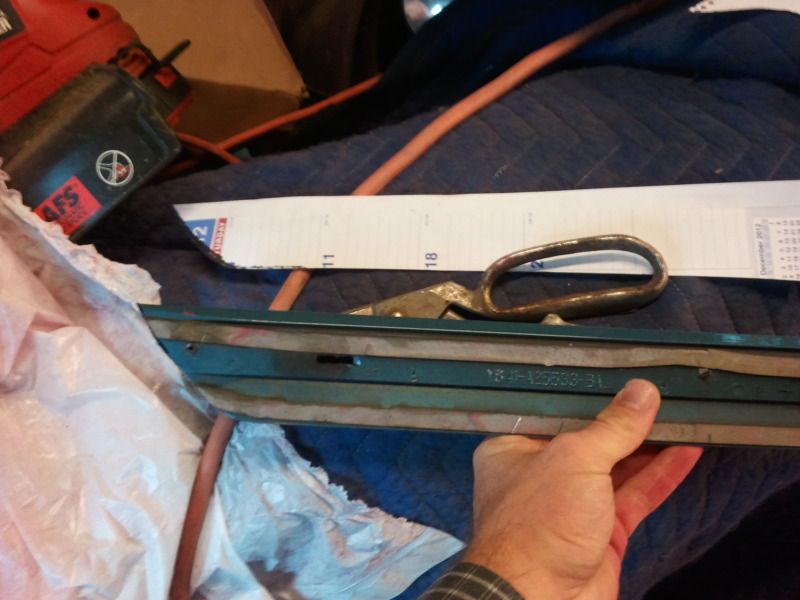 just like I expected, there's a dead-zone inside that I'll have to fill with two-part epoxy on either end now that I cut this thing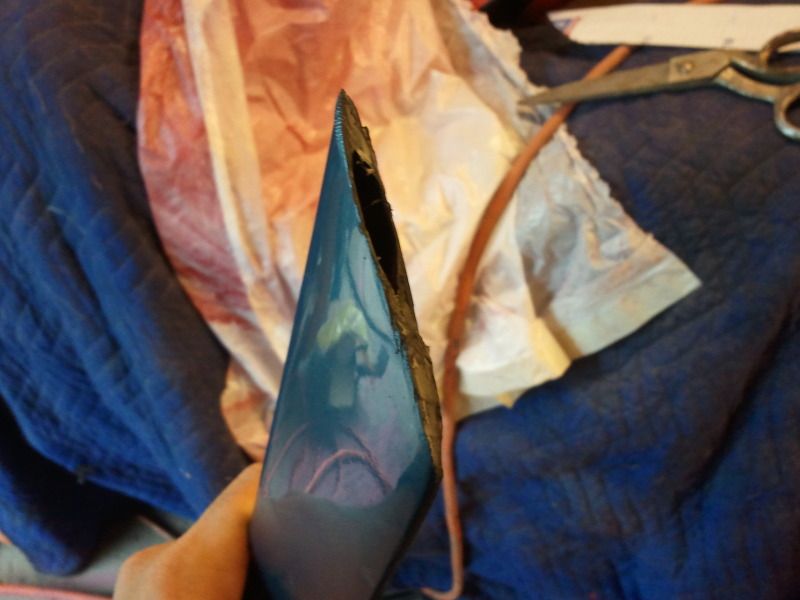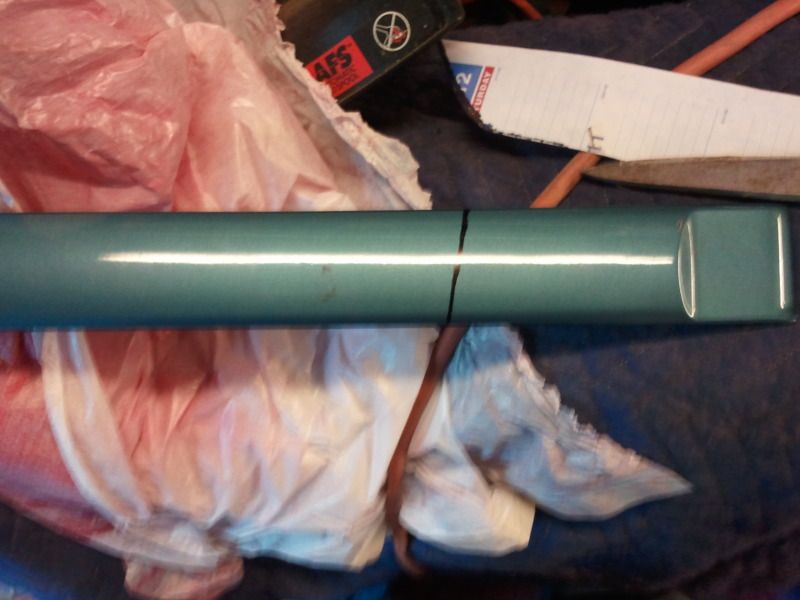 after some further trimming and sanding it into shape: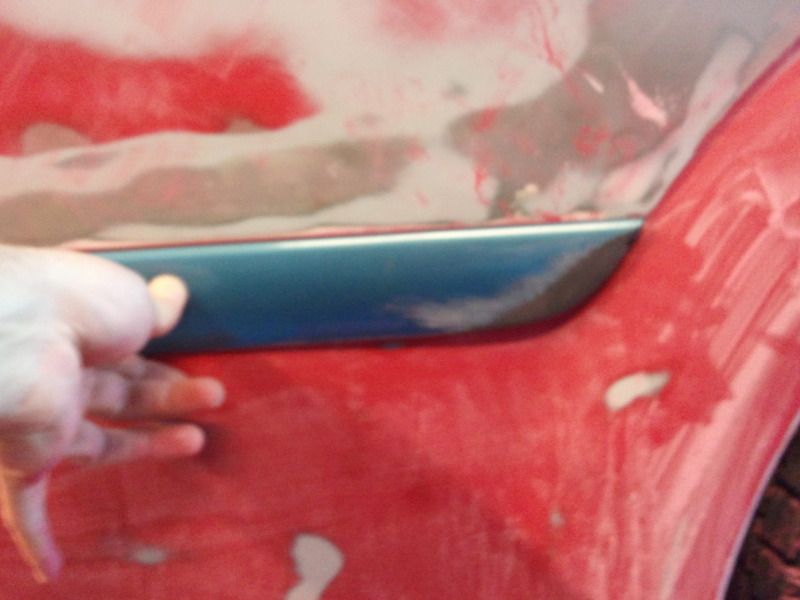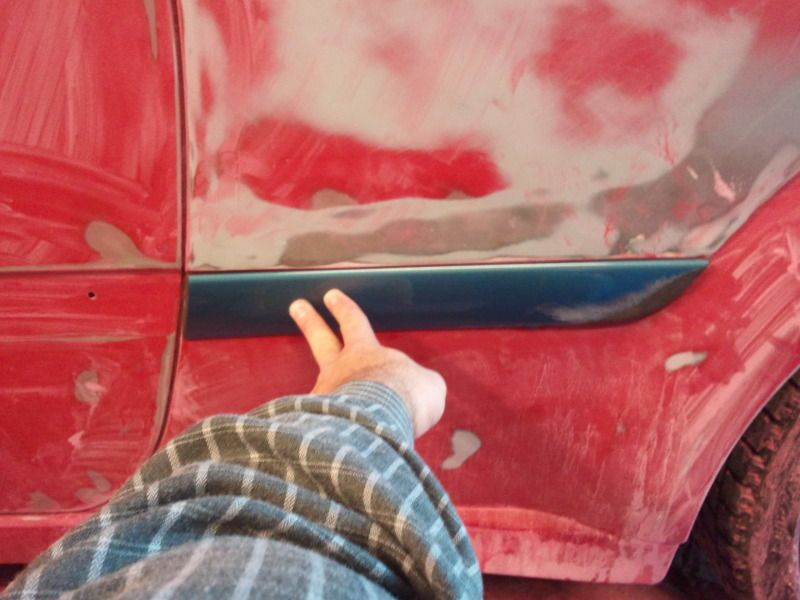 I can't seem to find my epoxy so I'll have to grab some more before I can finish the strips.