worked on it a bit yesterday. I'm in the part of the build that sucks the absolute most.......laying body filler and block sanding for hours to get things to look right. These next four pictures are at least 6hrs worth of filler/sanding work :(
this is after one coat of tiger hair filler, followed by a coat of regular filler.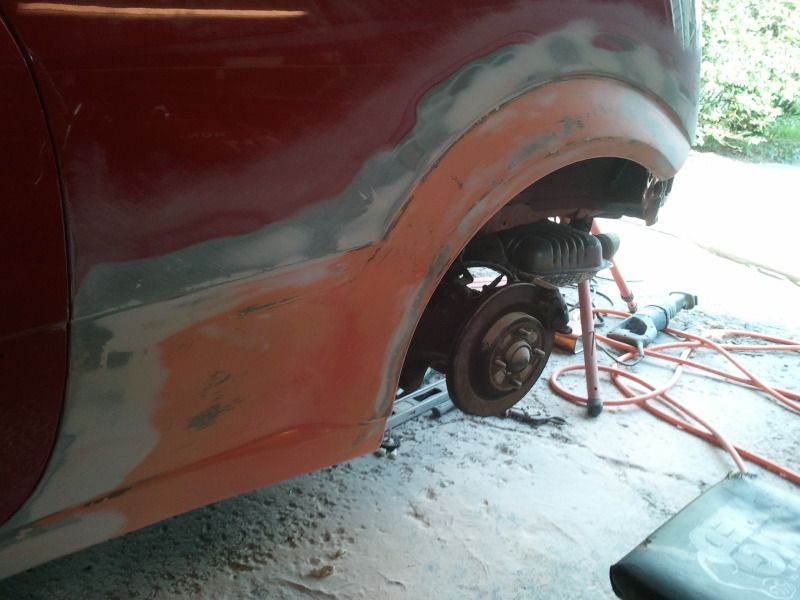 Then after some touch-ups and whatnot I decided to spray with primer to see where I'm at. It's getting pretty close, but still needs some work. The major shapes are there, but I need to do some more filler work and start stepping my sandpaper grits up so it smooths out nice. right now it's in 80-grit for shape, so I'm gonna jump to 180 on the next pass, then 320, then I'll spray the whole deal in primer/surfacer (high-build) to sand out with 600 and 800 grit before sealer and paint.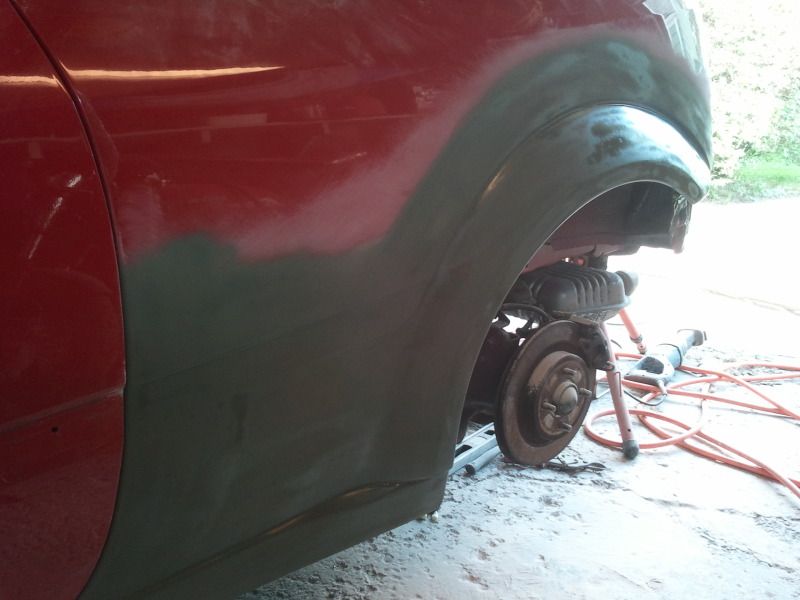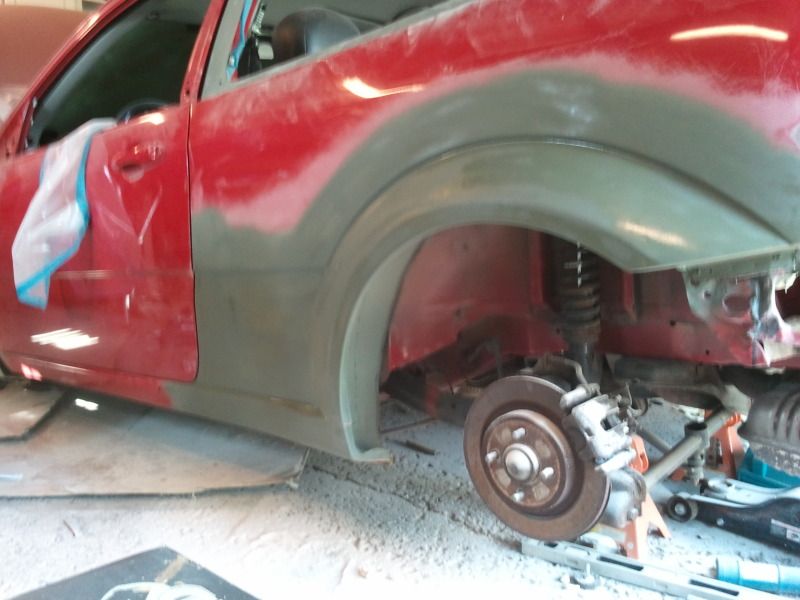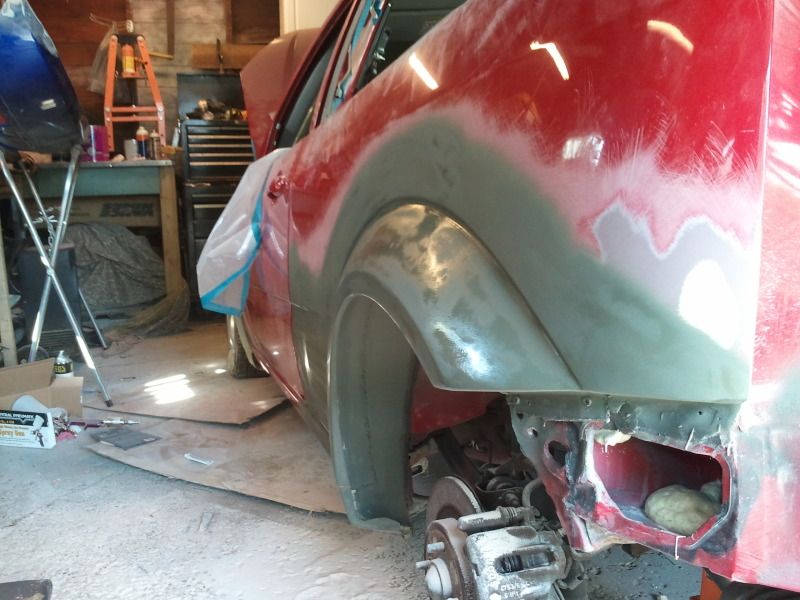 probably have another 6-10hrs of work to go just on this quarter, then repeat for the other side, and repeat for the passenger front fender. Lots of work still to go, trying to keep motivated.