UGH, I'm REALLY getting burnt out on this thing. Every time I go to work on it with a list in my head of things I plan to get done, I get about half of the list done. Luke and Nick came over yet again to lend hands.
Nick went ahead and removed all me weather stripping and trims from the doors, and bagged the window openings for me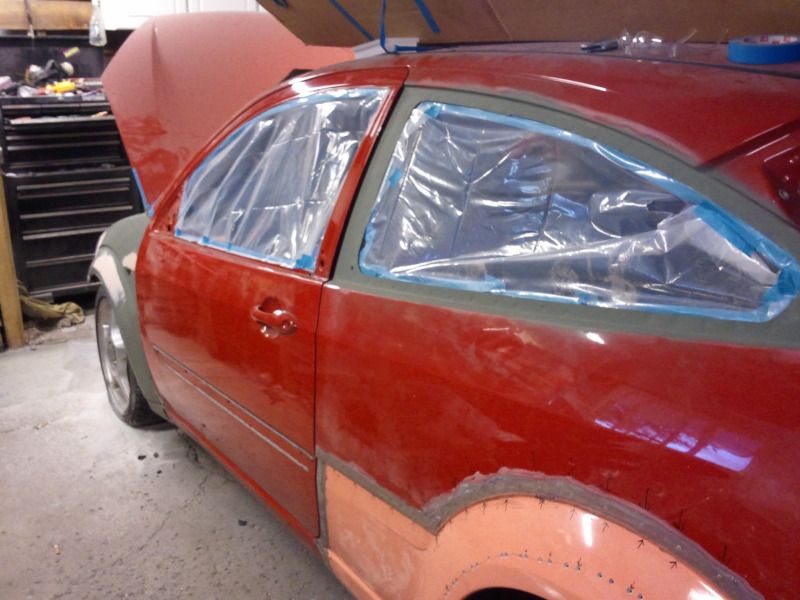 Luke went around and removed all the adhesive tape from where the trims were, and I set him up to cut some strips of sheetmetal for me so I could connect the inner fender to the new quarterpanel.
once luke cut the strips for me I did this:
hammered a flange on one end, made releif cuts, and drilled holes for pop-rivets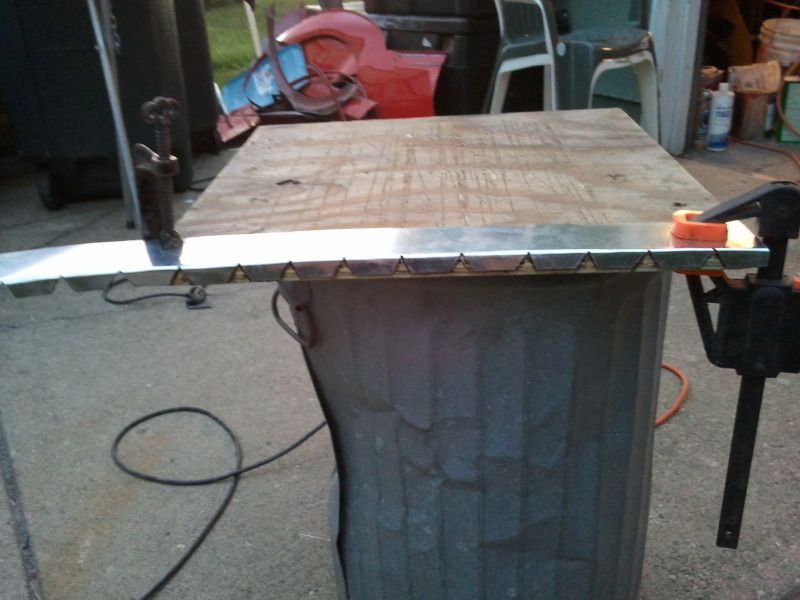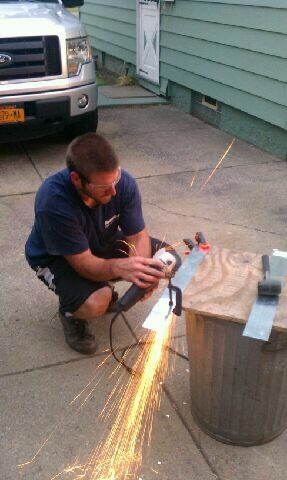 then I set the strips into the wheelwell and marked where all the holes ended up, then came back and drilled the holes through (all from the back obv.)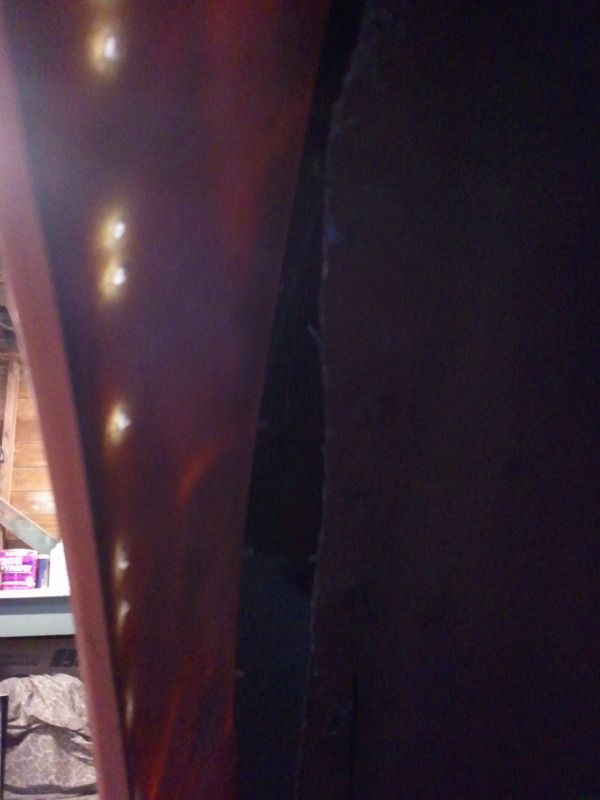 Then I used a countersink bit on the outside of each of the holes to recess the rivets so they'll be hidden by fusor and bodyfiller later.
I started to repeat that procedure on the other side, but I only measured the driver side and assumed I had cut them both in the same spot. I did not. PISS. it was already 9:30 so I didn't want to be running an angle grinder and pissing off the neighbors so I called it a night.
Other things of note:
Everytime I block out the driver fender I find a new blemish or two that needs taken care of. I blocked and primed it yet again tonight, and found a couple more defects that I have to take care of again before it's ready for molding.
I haven't even touched the passenger fender since I mocked up the two halves. I have decided that I'm going to get the inner fender strips all ready to go and the passenger fender ready to go and bond them all at once so I don't waste any of the panel bond by having it harden in the nozzle. I'm hoping I can at least get the strips and fender bonded tomorrow night and the driver fender hopefully DONE.
I'm considering finishing everything besides the front fenders and using the hybrid fenders for the rest of the season unpainted to save time and get some miles on it before winter. The way I see it, I have at least 2-3 days worth of work just to get the passenger hybrid fender ready to mold. Then if I'm going to make the molds, that's a day. Then if I want to make fresh full fiberglass fenders that's another day minimum. Then those will need a day or two of bodywork to prep for paint. That's nearly a week just to do fenders, YIKES.
I still have to remove the windshield, rainguard trims, and address any imperfections in the doors and roof, not to mention the remaining bodywork on the rear quarters. BOY am I stressing. All this plus my father is calling me literally every day harping on my to get going on some of the bodywork for the challenger. He's taking it to a picnic saturday... so I have to find time to fix a few dents in the spare hood, block that down, and get it at least in black primer-sealer by then.
Yeah.....I'm
d....