Just went out and did a little work....
Decided I want to shave the ford emblem on the hatch just to give it a sneaky touch that makes people think "I can't tell whats different, but I don't think that's totally stock"
so I wire-wheeled the paint off the area, and made a paper template....then cut it out of sheetmetal and formed the bodyline with a hammer and dolly in my vice
Result: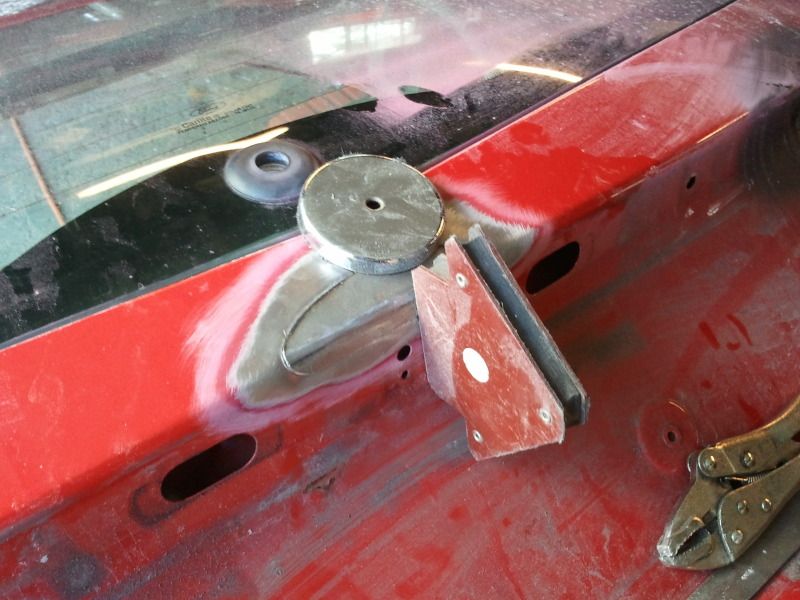 Then I welded it in place: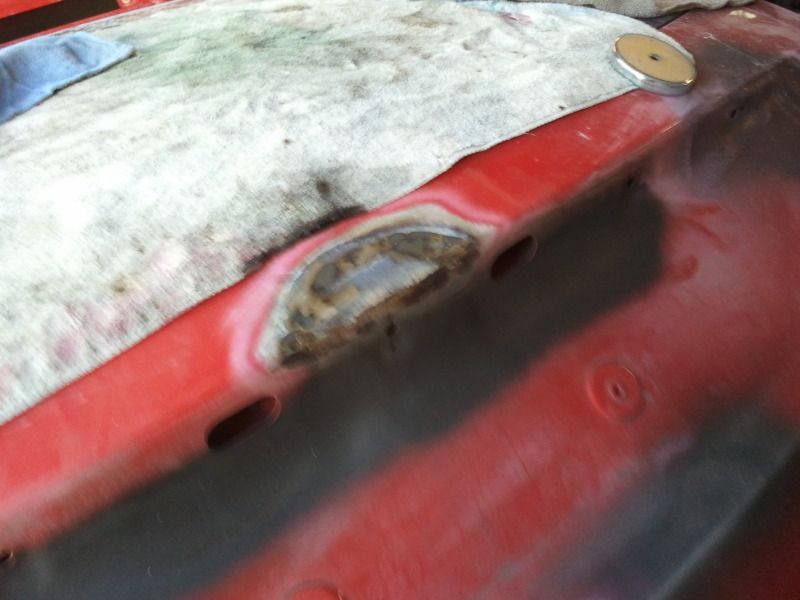 Then I ground it down with the grinder, cleaned it, and applied some body filler: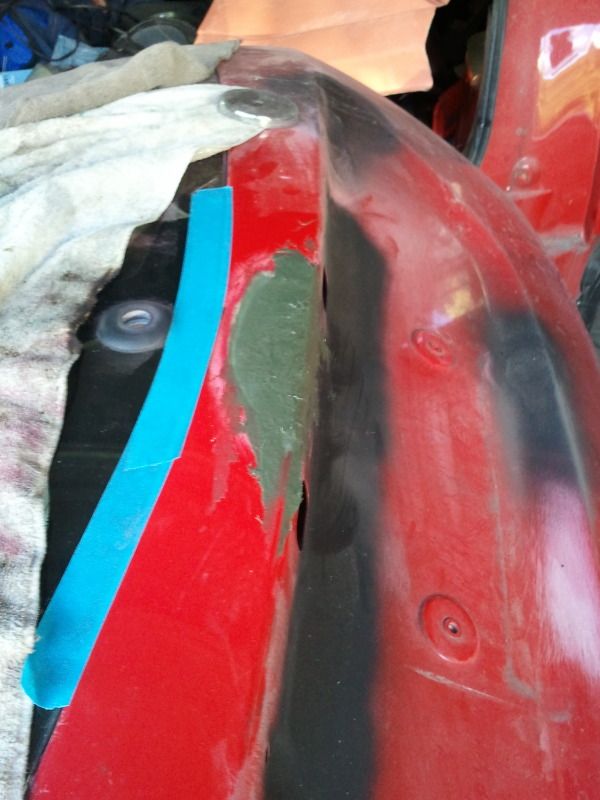 I also put what I think is the last layer of body filler on the driver front fender, but forgot to take a picture. The extra panel bond I ordered is supposed to come in tomorrow mid-morning, so hopefully by the time I have the passenger rear quarter mocked up with screws like the driver side currently is, the FedEx guy will pay me a visit. I'm hoping to have both rear quarters permanently affixed tomorrow and both front fenders ready to be molded. If I have time I'll actually build the molds tomorrow but I'm not holding my breath. Might have to lay the molds sunday morning.