AUGUST 2, 2012 UPDATE: EIBACH SPORT SYSTEM INSTALLED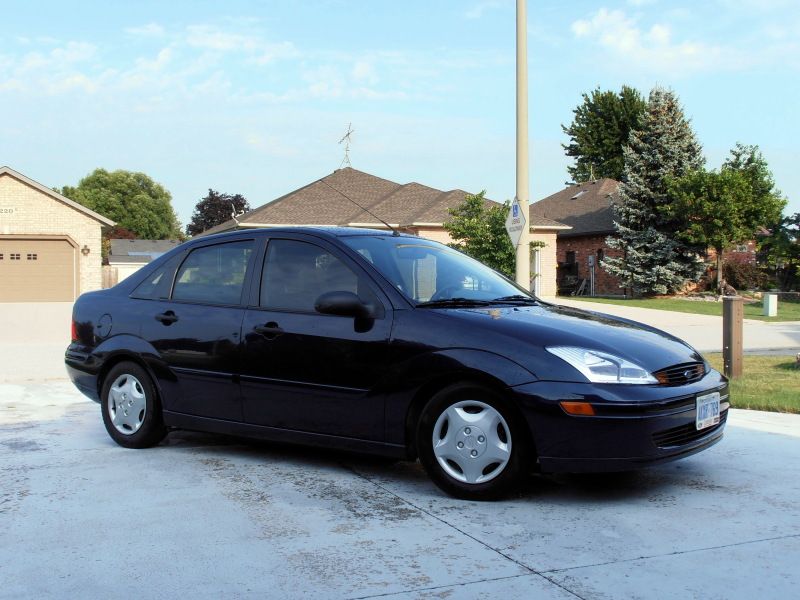 The ride is rough, and there's a lot of creaking coming from the rear - but I think it'll quiet down once the rear control arms get used to their new swing angles. Or maybe it's because of the old stock spring isolators. Maybe the fact that the shop installed the rear springs upside down has something to do with it... Nevertheless - car looks terrific, and I'm happy :)
---
Hello Focus Fanatics! I've lurked around here as a guest for a while, and recently registered. I figured I'd introduce myself with a lighthearted thread full of pictures! Everyone likes pictures…
About me
:
18-year old
university
student
living in
Ontario, Canada
.
About the car
:
2001 Twilight Blue SE Sedan, 4-speed auto, SPI engine
. She was
bought brand new in 2001 by my mother
for running errands. That's why she's only got
15K miles
on her today! And she's absolutely
bone stock
.
December 2010:
Messing about in the snow!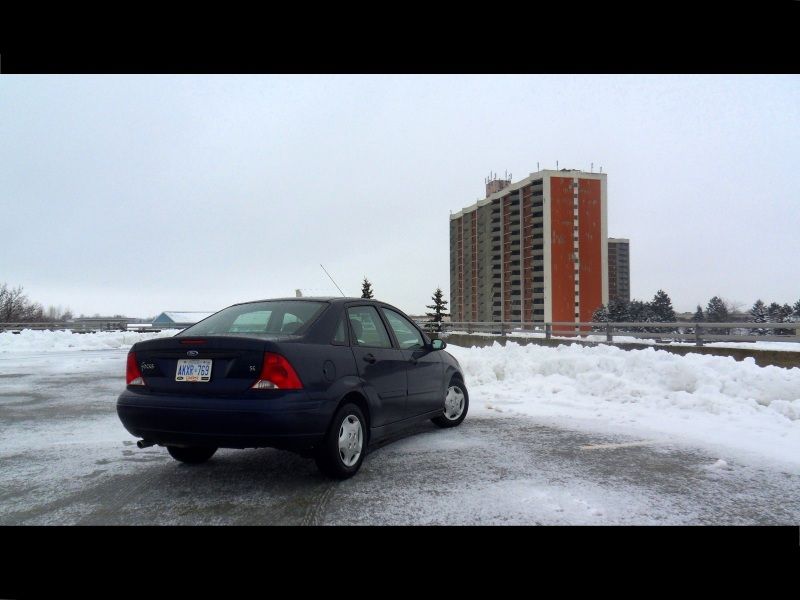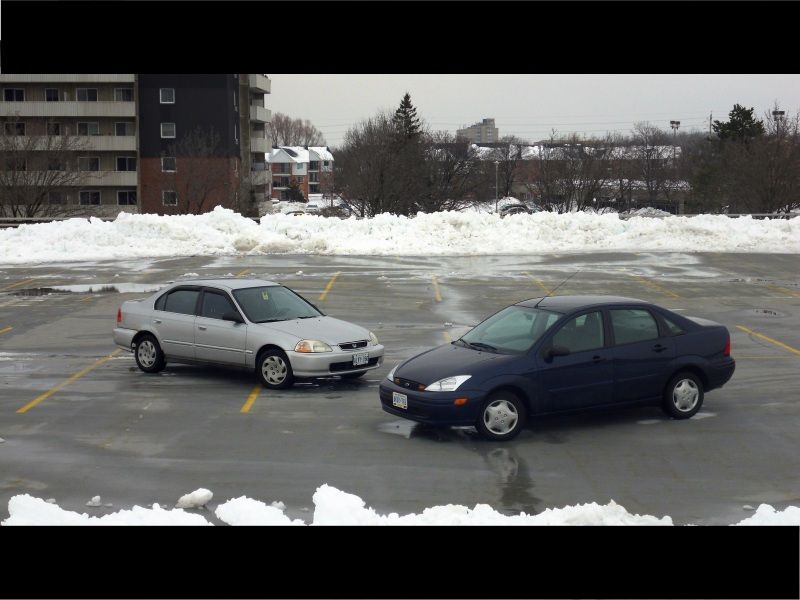 Snowed some more! Ploughing through the driveway…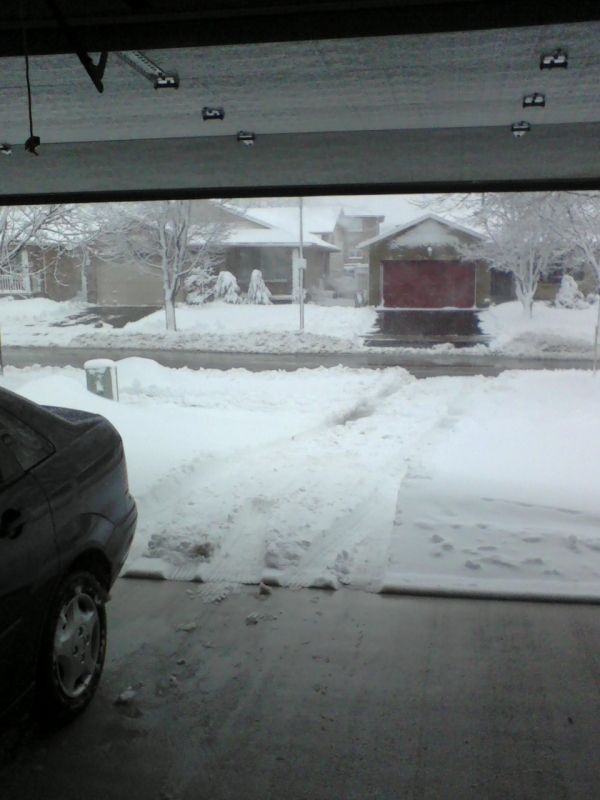 I think this one is cute! Like she just ate a snow cone! LOL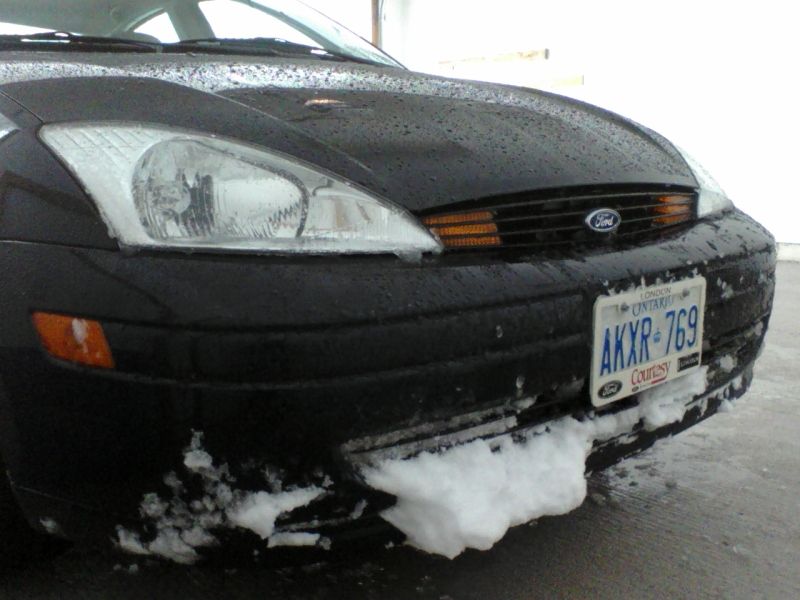 Then, something unfortunate happened in May 2011:
Towed to the body shop to sit in the parking lot alone for a whole rainy weekend (crash occurred on a Friday):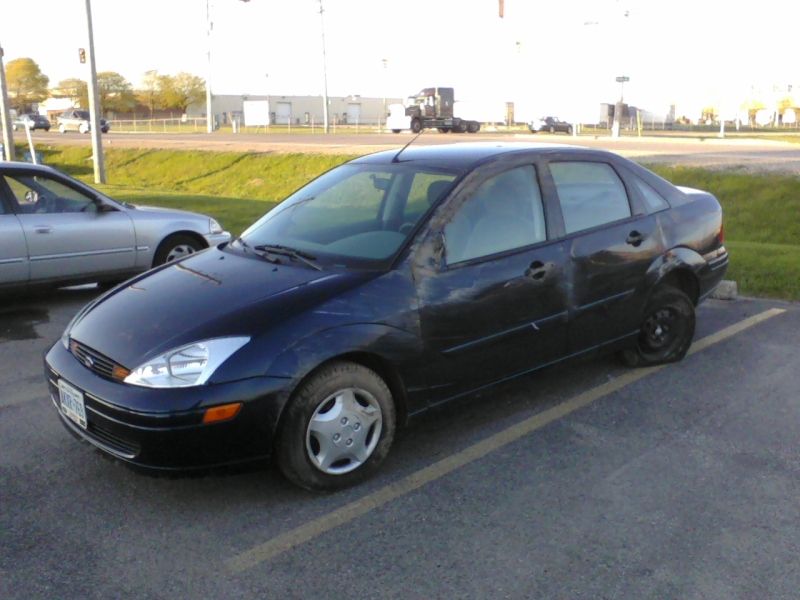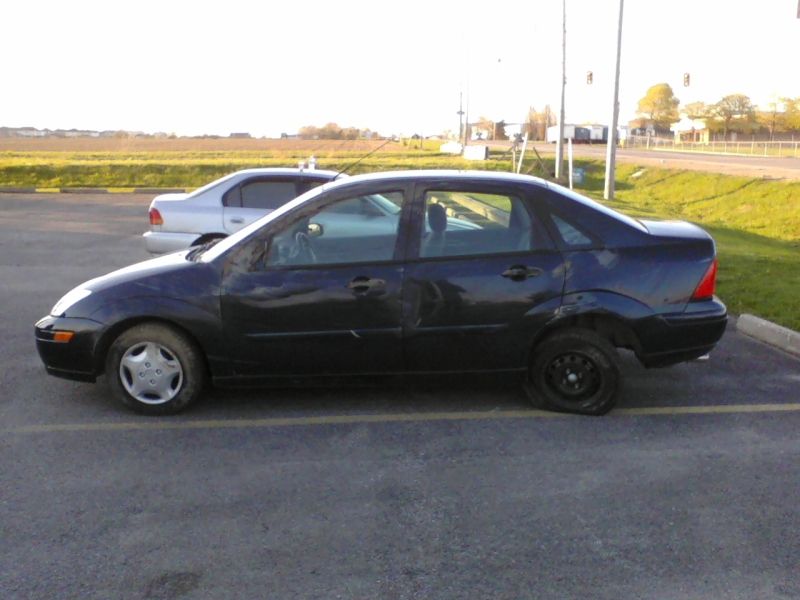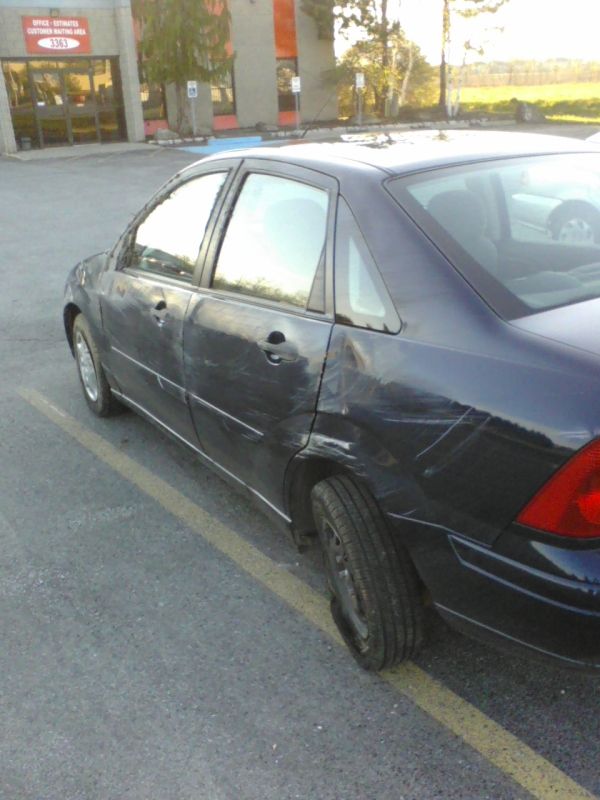 I let my friend drive down the local "Snake Hill" with little prior experience with the car. She had ridden with me a few times, and decided she wanted to try too. She went in too hot, and in the middle of a sweeping right hand turn:
Over-steer (in a FWD car? I still don't understand)
Driver-side wheels slid into wet, muddy grass (rained the night before, pavement was dry but grass wasn't)
Wheels dug into the earth, and the car tipped over onto the driver-side
Slid back onto the pavement – still on the driver-side – and tipped back over onto the wheels
We got away without a scratch, and the car's drivetrain was unaffected. No other vehicles were involved, and insurance did not cover the incident.
The body shop was instructed only to make the car drivable again, to minimize repair costs. Still came to a cool $3000 (including labour, tax, etc.)
Dents and other deformations were left alone (except for the left wing mirror, which snapped clean off). I wanted to prevent rust, so I went nuts with sandpaper and Duplicolor rattle-cans. Looks absolutely terrible, but if you don't know this specific car and you don't look closely, you'd never realize the extent of the damage. Good enough!
Passenger-side is still mint. Here how she's looking these days: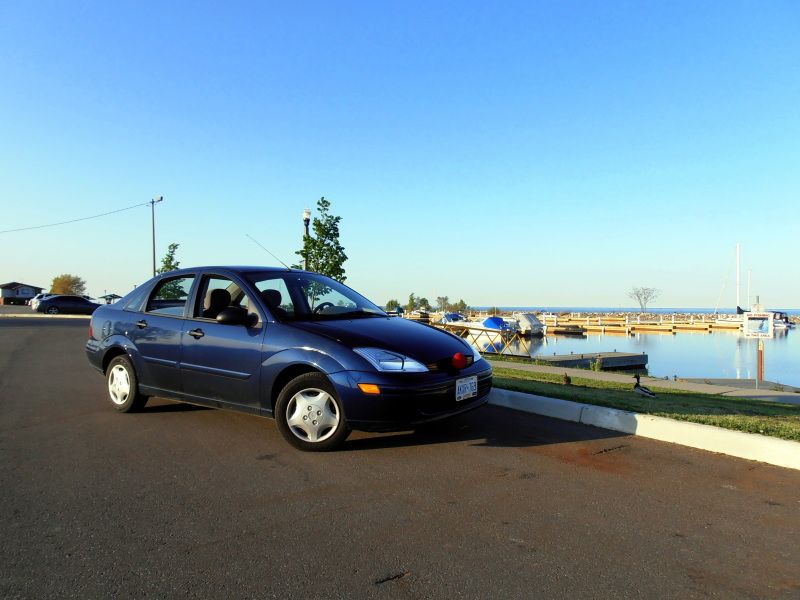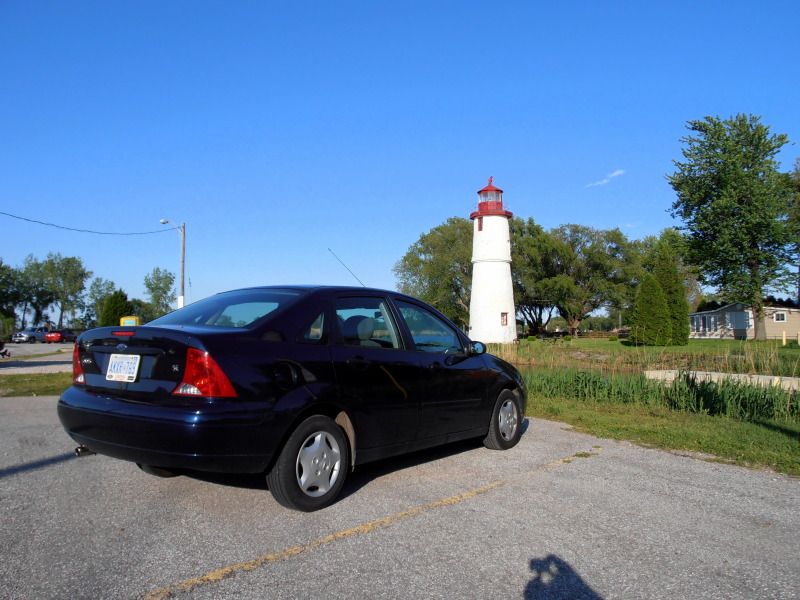 Yes, that is a reindeer nose in the first photo. I never really bothered to take it off since Christmas ended. I like it anyway!
Future plans, in chronological order:
Lowering springs ONLY (no full coil-overs, this isn't a race car LOL)
Wheels/tires (either SVT 6-spokes or EAPs)
Tint (35% on side windows only)
Black headlight bezels
SVT front bumper with fogs
Other notes:
Yes, I am aware that SPI engines drop valve seats. 99% of SPI discussion on these forums seems to be about this topic, so I wanted to get it out of the way. I'm not worried though – I'll just send the cylinder head off to a shop to get the seats replaced with non-defective ones. But I won't have to do that for a long time anyway, at the rate this car is accumulating mileage.
No, I am not going to do a Zetec/MTX swap. I like the SPI/auto combination. It's fuel efficient, easy to drive, and sounds unique. I also don't want to spend the time/effort/money.
Well, that's about it!
I love this car DEARLY, and wouldn't give her up for anything. She never fails to make me smile! Sounds cheesy, but it's true.
Can't wait to buy her off my mother - she'll be all mine then :) Looking forward to many more years of fun!
Thanks for reading.