Well since everyone has a thread wth ive been here since 06 without one lol i do plan to keep updating this so it wont be soo boring lol bare with me.
As some of you know my car was sitting since 2003. The turbo build was being done by APG performance and well they ended up causing more damage then good. I went through a lot of up's and downs financially and after spending 5k with them plus parts i already had bought over time, i had to put her under wraps and park her.
She wouldnt start at all, there was fuel pump issues, tune issues, and the return fuel system had problems as well. smh... so she literally stood there for about 8 years give or take. I would put money aside to have her done and well shit kept popping up.
Finally Last summer I was able to come up with some cash and took her to see Tom @ focus power. He became my hero and fixed all the issues and got her running great again..
NOW before I move on to the pics, my car still had the style I was into many years ago and Im slowly giving her the makeover she deserves.
The list of things waiting to be done are as follows:
Remove all decals (done 4/22/2012)
Remove Evo Bodykit
Re tint all the windows (years of cracking and now purple.)
E.D. F2. RS Bumper (already paid for waiting for delivery)
RS grill (pictures below needs plastidipping and or paint)
Svt rear bumper or RS rear bumper ( still looking whichever it is it will need a dual cut out since im keeping the dual exhaust)
Find Smaller exhaust. Will remain dual since the pipiing was all custom and sounds badassery.
PAINT ( undecided whether pearl white or back to cd silver)
Evo hood CF hood. ONLY middle vents no side vents. (will be painted as well) currently the hood on there is a chop job done to kinda reduce heat.. it was getting ridiculously hot in there. very riceeyyy bwaahhh lol
S aso far performance side Im going to do the Xcal since im running the mafia now and in the next two years bigger turbo with bigger IC but thats after the exterior is done along with internal work.
ON THE WAY TO FOCUS POWER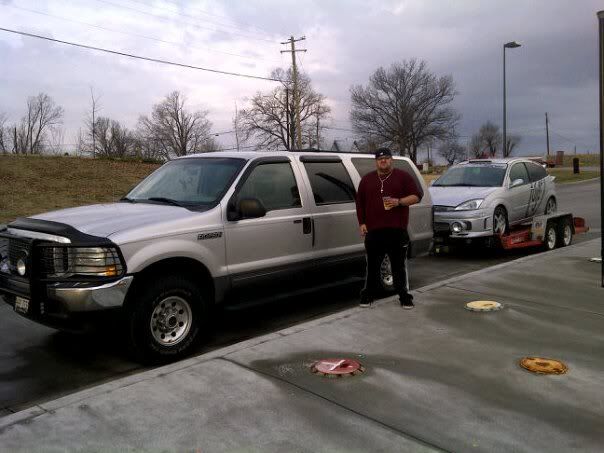 Put back on a spare evo bodykit i had laying in my garage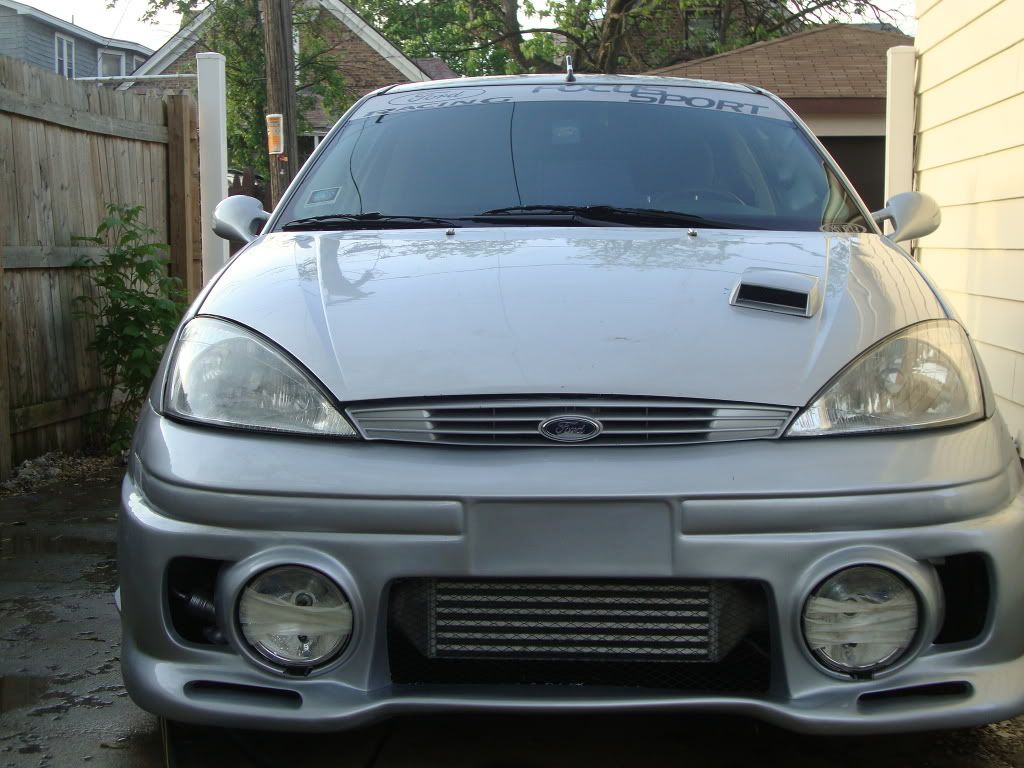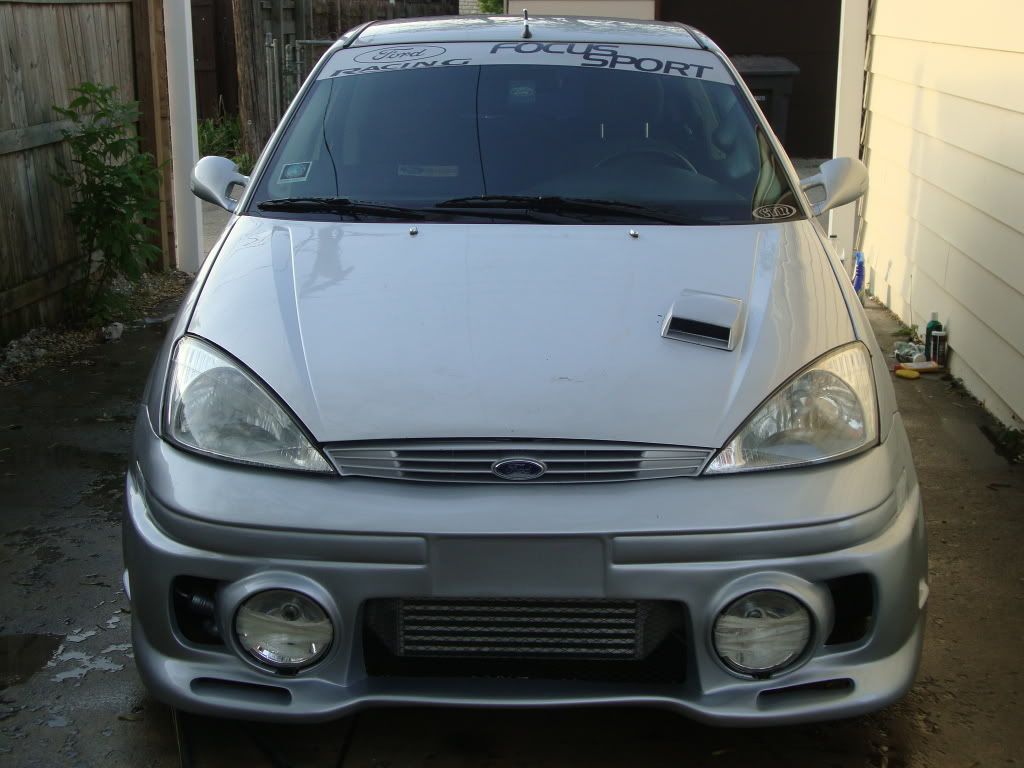 a side shot with the old ford racing tailight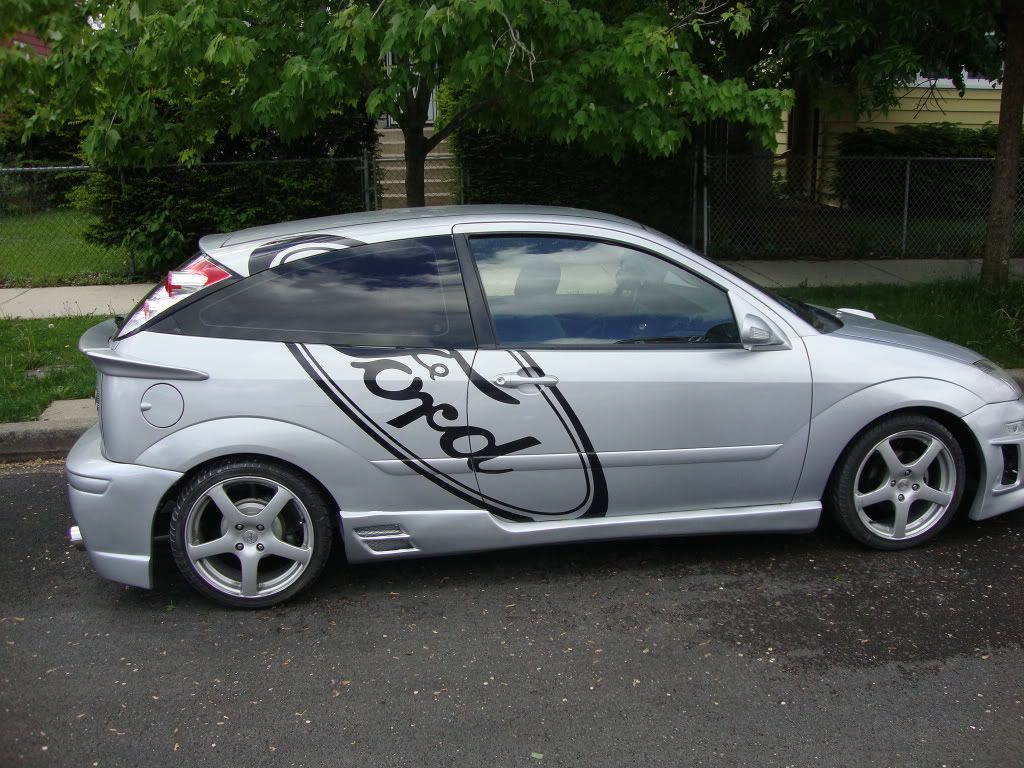 new tail lights
oo lookie me with RS at FITF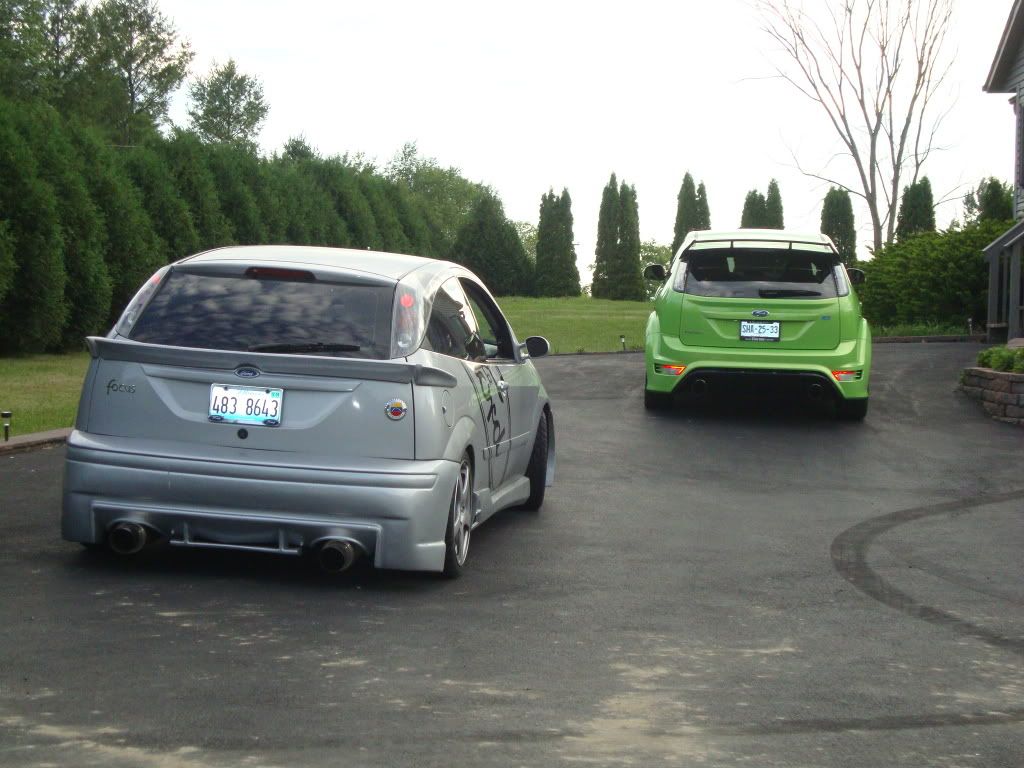 some more rs rears
enough of the rs im jealous lol
half way done with the heat wrap
a picture of the rs grill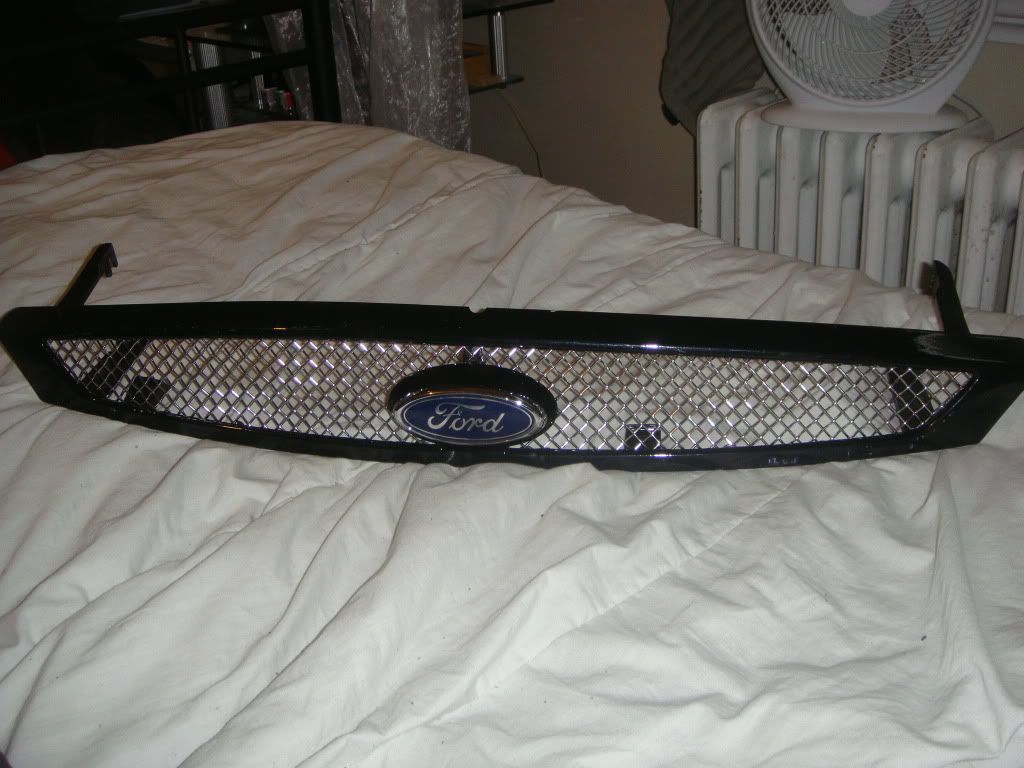 here she is at FITF 11 (picture taken by Ryan aka wiscozx3)
Today did a little work started removing all the decals.. it was a very long process...seriously what the hell it took 4 hours.. my fingers are numb...
but she does look a whole lot better..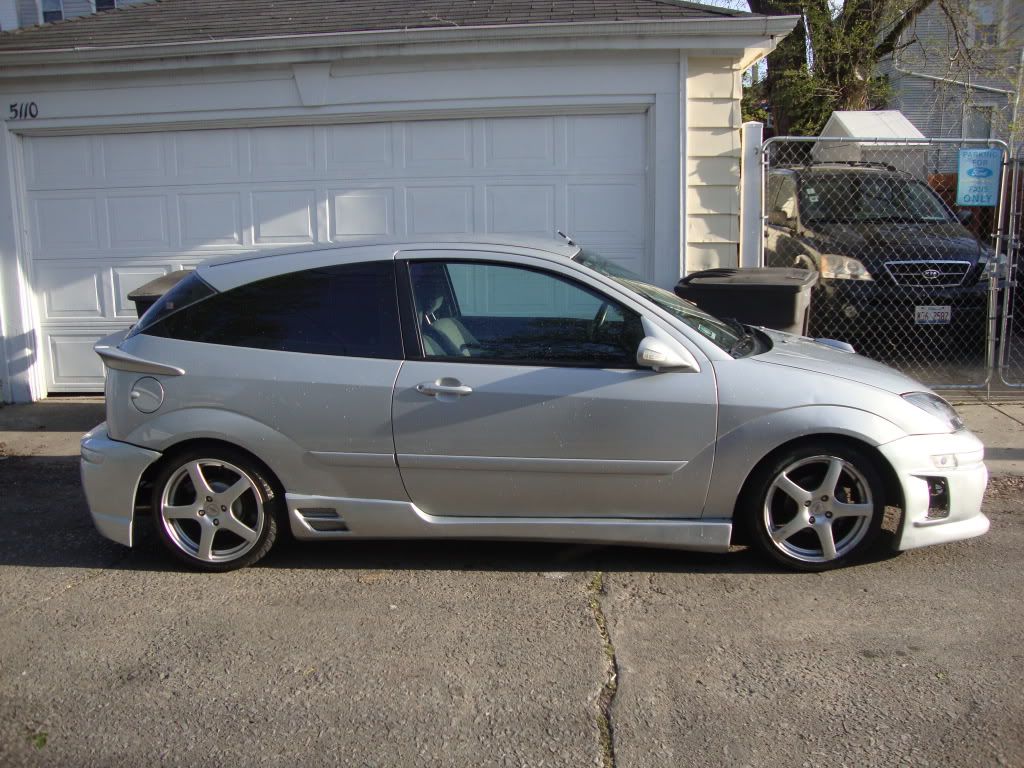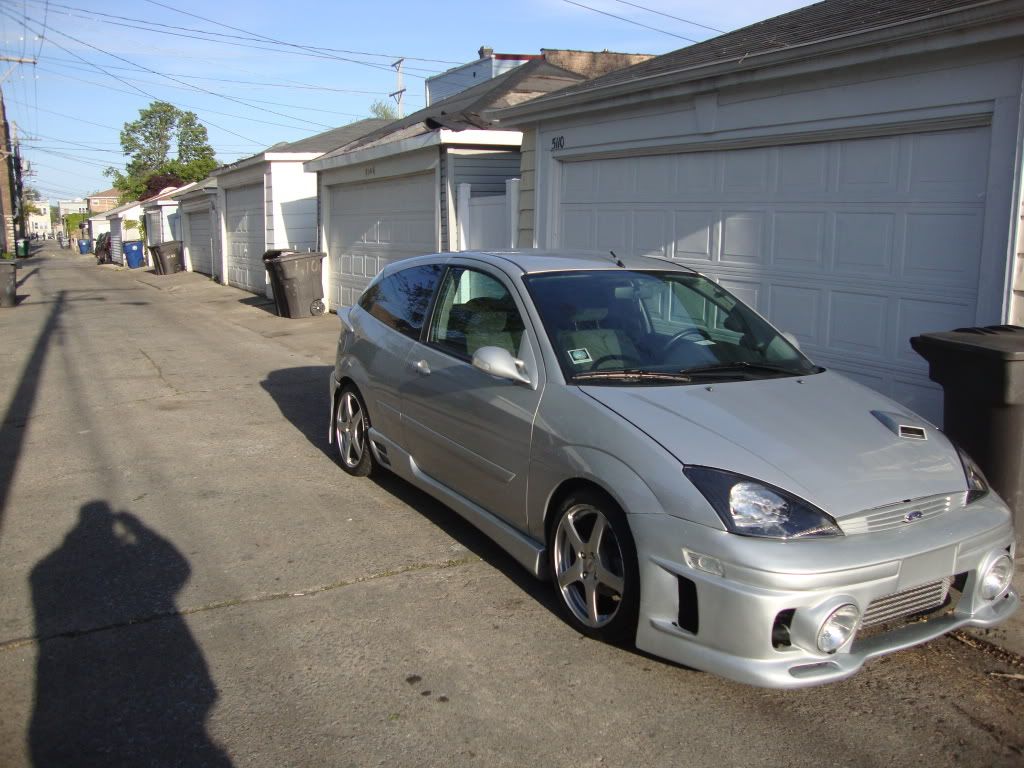 as if now thats about it, hopefully I can get my hood next and dynabeam headlights right after.
and E.D. better hurryyyy with my RS bumper pweaseee lol
thanks for readding lol