So, as some of you may know, my sister ran my Focus into a curb and did $280 worth of damage to my rim and another $200 to another. Well I was looking for rims and I finally got some (bought them off here). I love the new rims so much and think that they make my car stand out even more (maybe not on here... not sure) Anyway, here are the new pics of the car (1 year anniversary)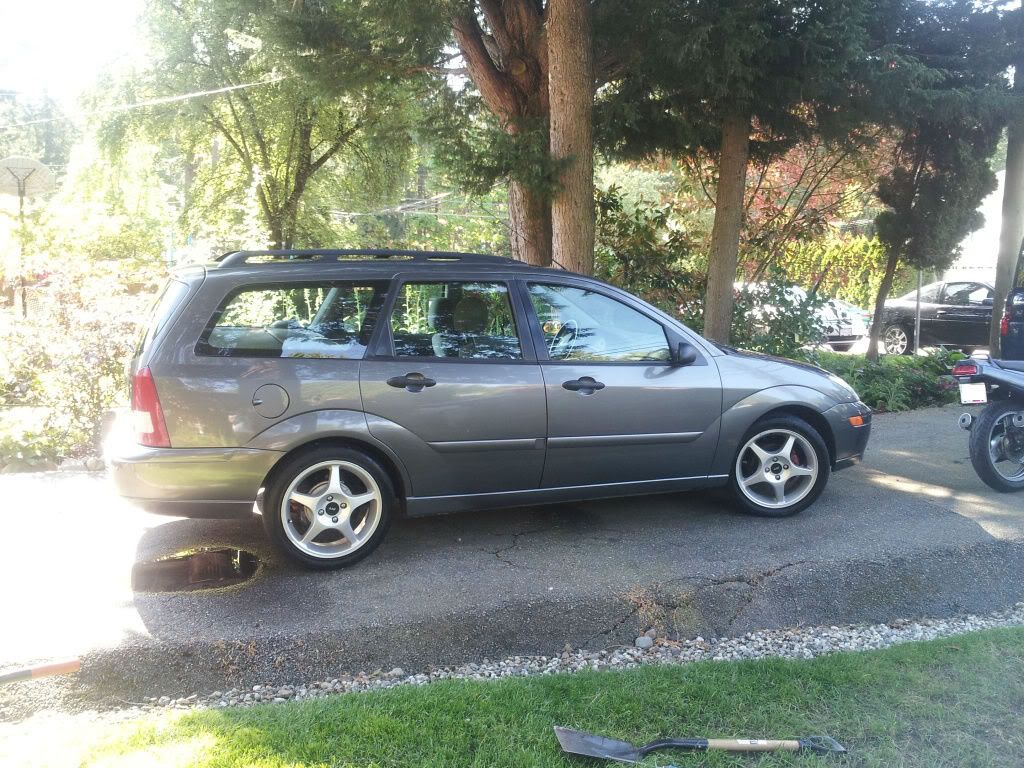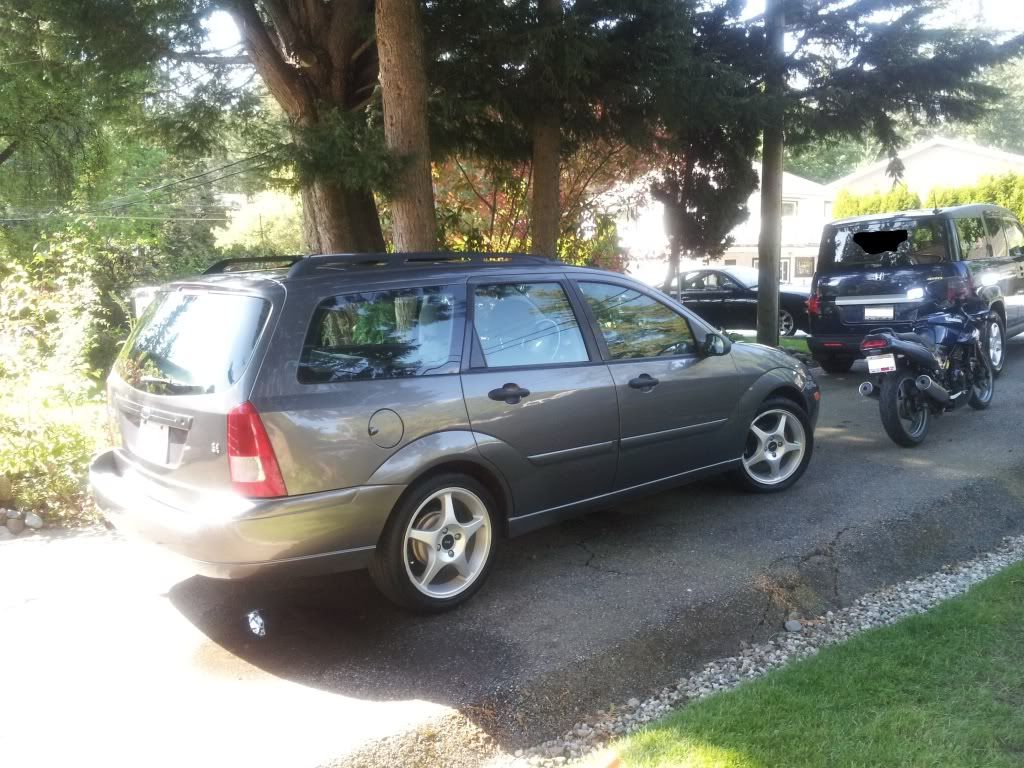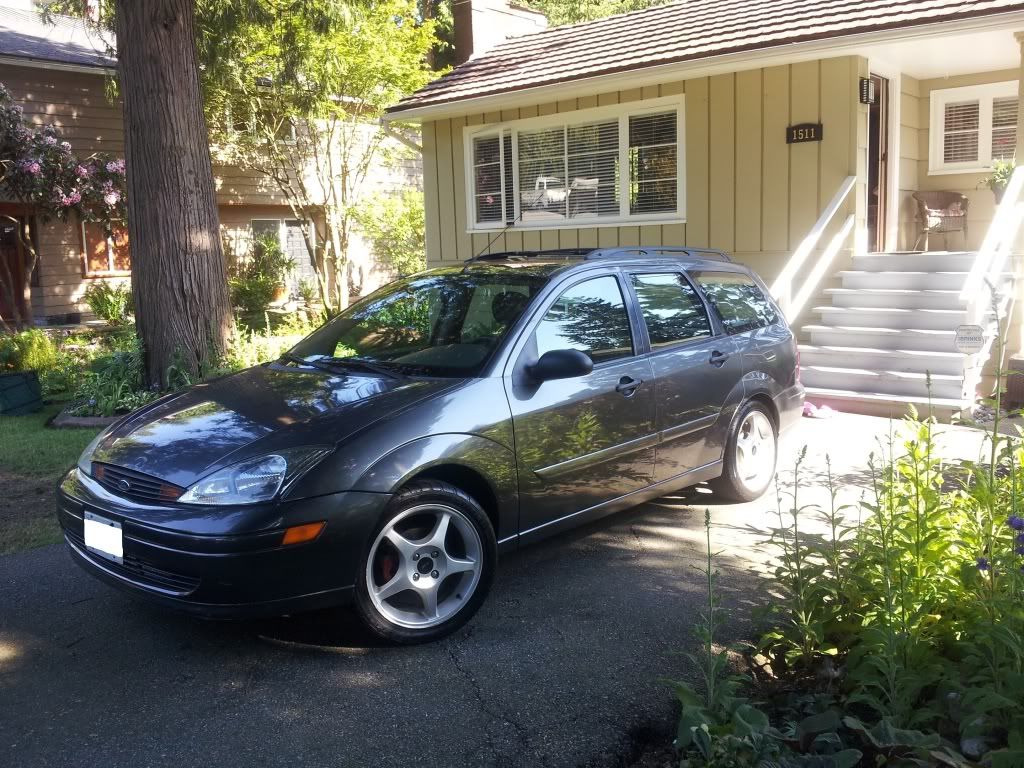 Anyway, I am going to be getting Plastidip pretty soon hopefully (have to go to the states to get it) and then will be doing some stuff to the car like that. I have also recently became friends with the parts guys at my local ford dealership as I deliver parts to them on a frequent basis. I now get Napa pricing on parts and if I ever buy a car from them, I get fleet pricing so I am keeping my eyes open for cars I can afford down there now. I am pretty stoked!
Recent list of what has been done to the car:
1)Nighthawk Platinum 9000 Retail: $75 My cost: $32
2)Replaced middle rad hose (It blew on me) Retail: $108, My cost: $52.
3)Allignment, Retail: $100, My cost: $50
4)And of course tire swap to new rims, Retail: $100 My cost: $50
Anyway, I will be updating this more as I go now, I think that this is going to be my light mod forum.
Also, can anyone tell me what some good springs are for the Focus wagon, I want to drop it about 1.5 inches or slightly less if cheap enough, and will I have to buy struts or anything else if I want to lower it this much. And finally, will I need to get an alignment again? I just got one done so I am not sure I want to do it again :S .